There are 4 scenarios where factory reset is needed to open an Android device;
When someone attempts to unlock your Android device with the wrong password, and their attempt ends up in system lock.

When you forgot the passcode or pattern to your Android device but urgently wants to gain access to your device.

When your Android phone is malfunctioning due to virus infestation or bug, which can only be remedied by factory reset.

When you got a second-hand device, but you don't have the passcode.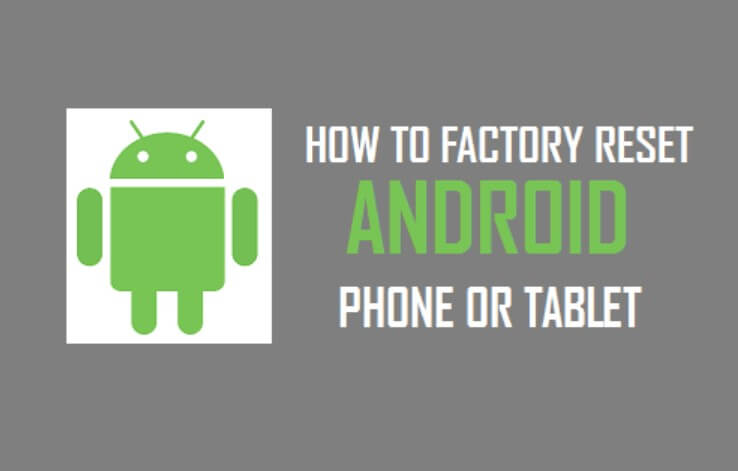 In all these scenarios, factory reset is important and needed to fix your Android phone. However, many of us do not know how to do a factory reset on an Android phone without a password.
Therefore, this article will teach us how to prepare your device for factory reset, how to perform a factory reset with and without losing data.
Part 1. How to Prepare Your Phone before Factory Reset
---
Before we go ahead with the methods of factory resetting an Android phone, we shall first itemize the necessary things you ought to do before factory resetting your Android phone.
1. Back-Up Your Data
---
Backing up your Android device will make sure that nothing is lost after factory resetting the device. Follow these steps to back up your Android 9.0 devices and above:
Step 1. Swipe up your Android phone screen to show your apps.
Step 2. Select Settings > Accounts > Backup > Backup & Restore tabs.
Step 3. Turn on Back Up My Data switch.

Step 4. Select your backup account and click OK.
Step 5. Go back to Accounts and select your Google account.
Step 6. Select "Sync Accounts", click the Menu button and select Sync Now.
After following these steps, your device data will be synchronized on Google account.
2. Beware of Factory Reset Protection (FRP)
---
FRP will become a big issue to solve if you can't remember your Google account password. FRP (Factory Reset Protection) is a security feature of Android phones and tablets that prevents others from hard resetting your device and using it after the hard reset.
The restriction appears on the screen after factory reset with the caption Google Account Verification and request for the Google account password before setup can begin.
Part 2. How to Factory Reset Phone on Setting Menu
---
The easiest way to factory reset an Android phone is from the settings menu, and this procedure is not hard to follow either. You can follow these steps to factory reset your phone from Settings menu:
Step 1. Launch the Settings app from your Home screen.
Step 2. Scroll down to the bottom of the page and select System > Reset > Erase All Data tabs.
Step 3. Scroll down again to the bottom of the page and select Reset Phone.

Step 4. Enter your Android device PIN, and select continue.
Step 5. Select Erase Everything tab.
At the end of the factory reset, your device will reboot, and you can set up your device.
Part 3. How to Factory Reset an Android Phone without Password
---
If you are stuck on the screen lock of your device, then you can unlock it directly without factory resetting it. It's a better way to get access to your device. If you want to factory reset an Android device, then you need the help of a special tool called iMyFone LockWiper (Android).
Features of iMyFone LockWiper (Android)
Resets Android devices to remove screen locks without losing data.
Totally safe and secure means of unlocking locked Android devices without breaching privacy.
Unlocks all types of Android locks such as PIN, pattern, password, fingerprint, or facial authentication.
Also works on screen broken devices and on devices with faulty keys.
Steps to reset an Android phone without losing data
Step 1: Launch iMyFone LockWiper (Android) on your computer, choose Remove without Data Loss and click Start to begin the process.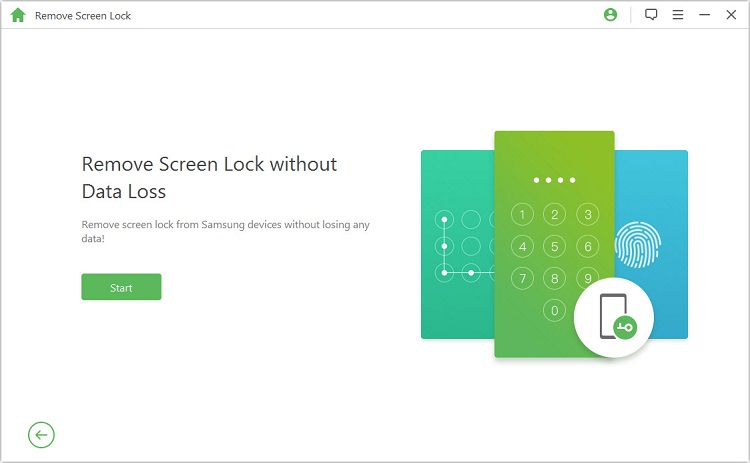 Step 2: Connect your device to the computer using a USB cable and download the data package for your device.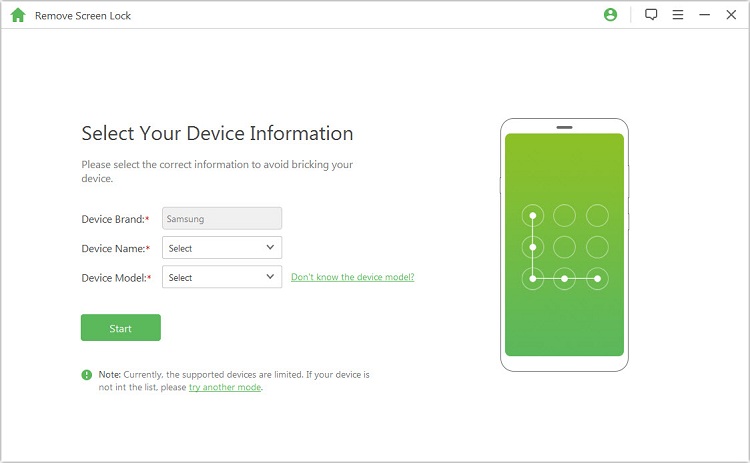 Step 3: Click Start to Unlock to remove screen lock without data loss.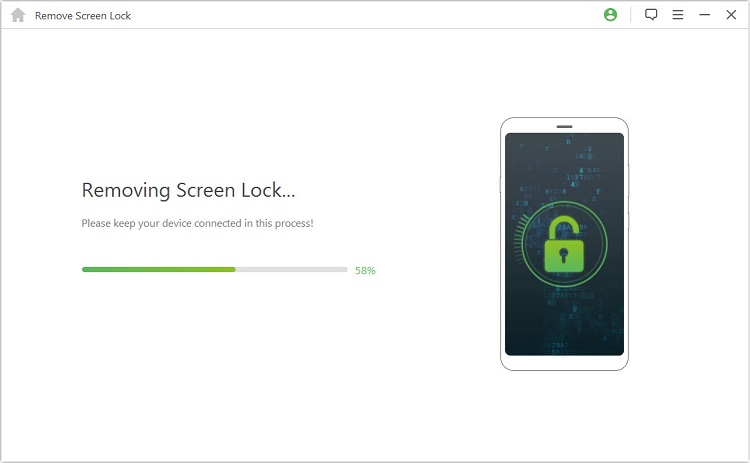 Step 4: Done! The screen lock has been successfully removed!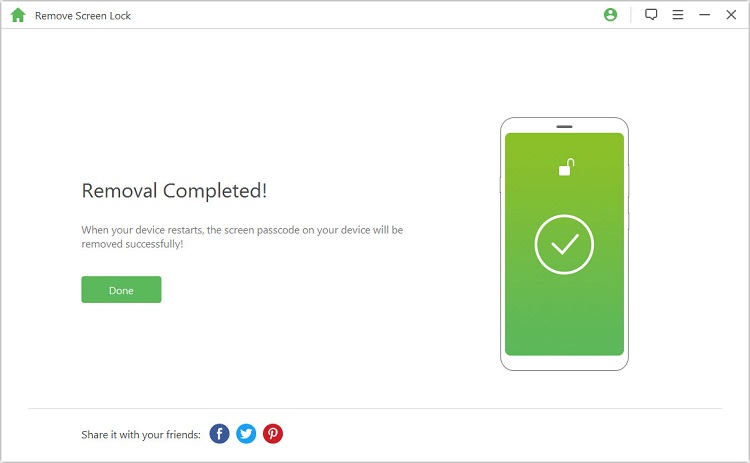 Part 4. How to Factory Reset Phone via Recovery Mode
---
The recovery mode is another way to factory reset an Android device. It's mostly used to factory reset an Android device when you can no longer remember the passcode to the device.
Here are the steps to factory reset a Samsung device via recovery mode:
Step 1. Press and hold the Power, Home, and Volume Up buttons simultaneously until you see the Samsung logo.
Step 2. When the Samsung logo appears, use the Volume Down button to scroll to "wipe data".
Step 3. Choose "Yes" using the Volume Down button.
Step 4. The phone will reboot and the lock screen will be removed.

Conclusion
We've fully discussed how to factory reset an Android device without a password. The methods we've shared are good but iMyFone LockWiper (Android) is amazing. Remember to get a copy of LockWiper (Android) once you have a need to unlock your device.