Have you ever found yourself in a condition whereby you forget your Samsung Android device password? You know, at times, you just can't remember your password, pin, or pattern and therefore you cannot access your phones. It is not a dead end and there are always methods for it. However, this article will explains how to bypass Samsung lock screen before you go for or before you try any other means that may complicate your issue.
Part 1: Bypass Samsung Lock Screen Using Bypass Tool
The main reason why people keep their Android devices locked is to prevent children (or stalkers) checking out their private messages or photos. You don't want anybody to access your pictures, emails or other vital data. What if you forget your PIN, pattern, and can't access your phone? Or someone changes lock screen password or pattern to leave you annoyed? However, the best solution to those problems or to bypass Samsung lock screen is to use the product iMyFone LockWiper (Android) screen unlocker.
This is a lock screen bypass tool that can help bypass any Android locks. You don't need any skills to use it. It will do all the jobs for you, so you just need a moment then you can use your device again.
Features of iMyFone LockWiper (Android)
Instantly bypass Samsung lock screen without knowing password.

Very helpful and useful to remove PIN, pattern, passcode and fingerprint locks.

Reliable way to bypass Samsung lock screen with 98%+ success rate.

Compatible with the latest Samsung device and other device models, including Android 11.
How to use LockWiper (Android) to bypass Samsung lock screen:
Step 1: Download and launch iMyFone LockWiper(Android) on your PC, then click to "Start" the process.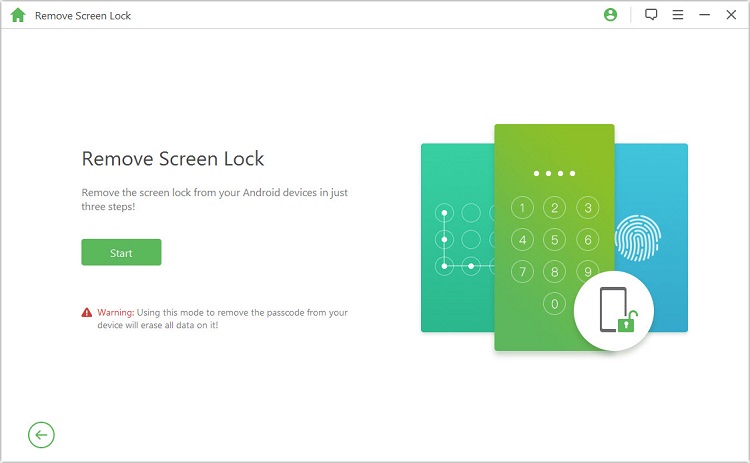 Step 2: Use USB cable to connect your Device to the PC then it will automatically loads up your device information.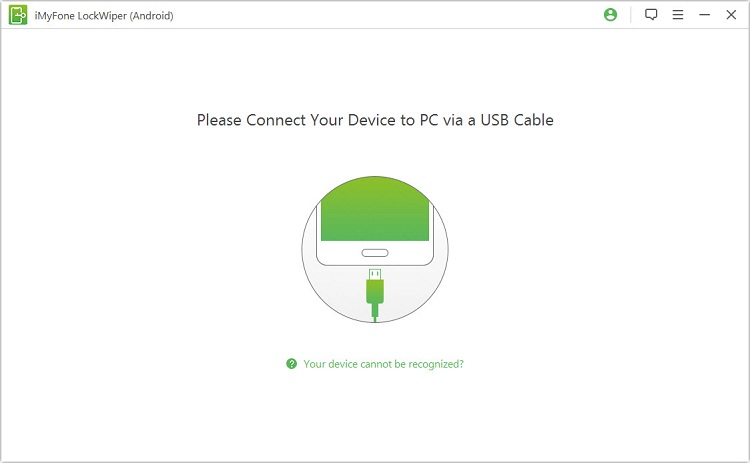 Step 3: Now confirm your device information, then wait for like 2 minutes to download and send the data package to your device.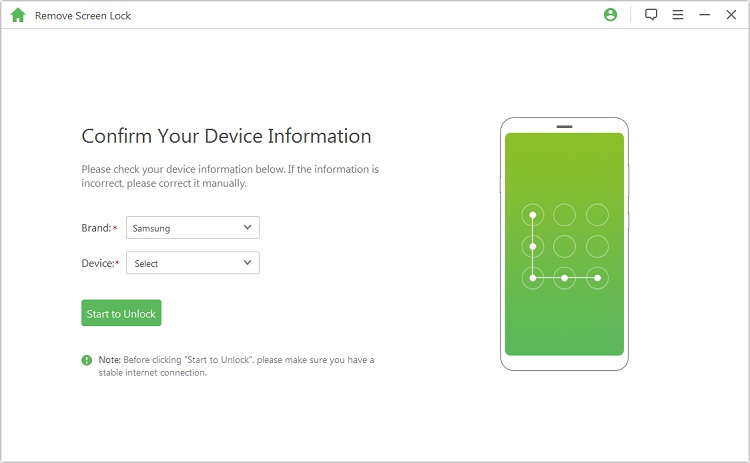 Step 4: Wait a second to download and send the data package.
Step 5: Start to remove the Passcode. But, before click next to proceed, put your device in recovery mode. Now, it'll remove the screen lock password.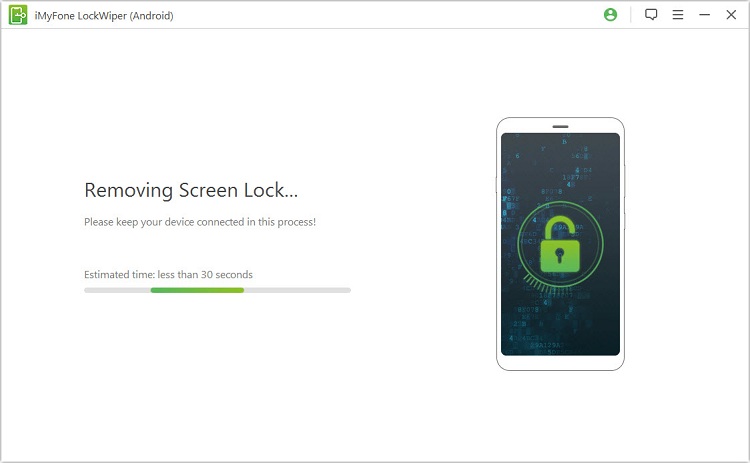 Step 6: When the process is done, you've removed the passcode from the device successfully!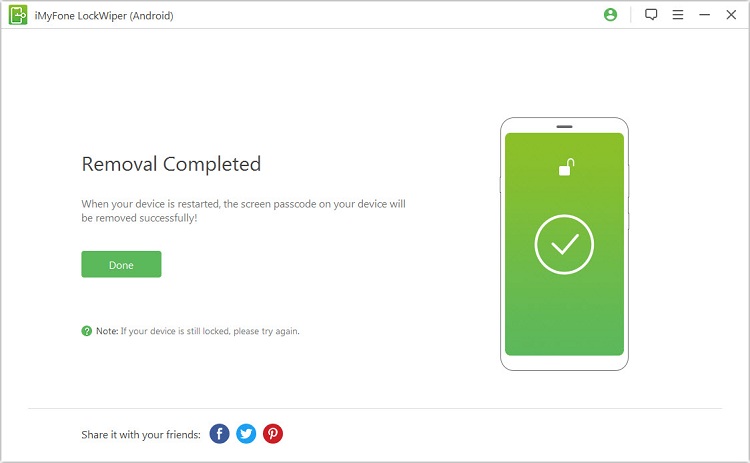 If you need to know more about how to bypass other Android device without password, you can check here to get more details. You can also check what other users say about this Android unlock tool.
Part 2: Use 'Find My Mobile' Feature
All Samsung devices come with FMM (Find My Mobile) feature. To bypass the Samsung lock screen pattern, PIN, password, and fingerprint, you can follow the beneath steps to get it done.
Step 1: Firstly, set up your Samsung device account and log in.
Step 2: Click "Lock My Screen" button and enter new PIN in the first field.
Step 3: Click the "Lock" button at the bottom.
Step 4: Within a few minutes, it will change the lock screen password to the PIN so that you can unlock your device.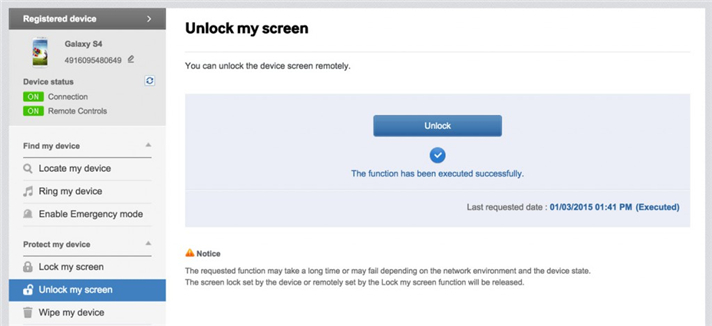 Part 3: Use Android Device Manager
To know how to bypass Samsung lock screen with Android device manager, ensure the Android Device Manager (ADM) enabled on your device.
Step 1: Kindly visit google.com/android/devicemanager on other PC or smartphone.
Step 2: Also, log into your Google account that you used on your locked phone.
Step 3: Select the device you want to unlock in ADM interface and click on the "Lock" option.
Step 4: Enter a password. Select "Lock" again; there's no need to enter any recovery message.
Step 5: You're going to see a confirmation below if it's successful, with "Ring, Erase, and Lock" buttons.
Step 6: Enter your new password in the password field on your device and your device will be unlocked.
Step 7: On your device go to lock screen settings and disable the temporary password.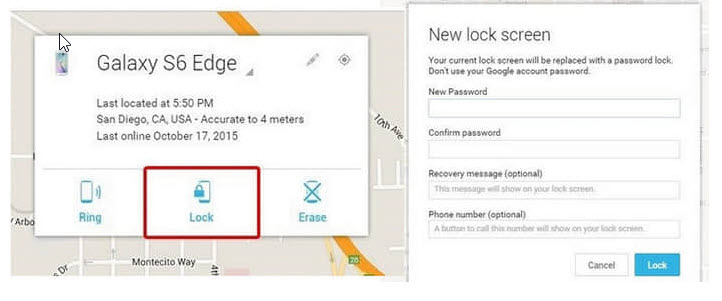 And it's that easy! This will completely unlock your device and will allow you to create a new lock code. Having said that, this isn't avaialble on all Android phones, and only some devices will allow you to use this unlock method.
Part 4: Use Google Login
If your device or phone is still running on Android 4.4 or lower, here is how to bypass Samsung lock screen fast.
Step 1: Enter the wrong pattern for five times and choose "Forgot Pattern".
Step 2: Enter your backup PIN or Google account login, then hen, your phone would be unlocked.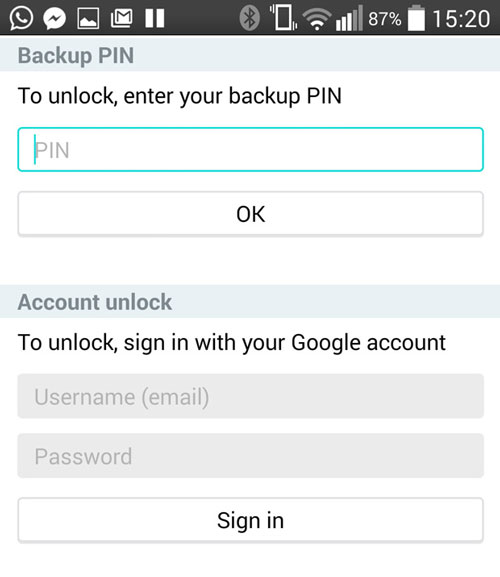 ---
To shun getting your PIN or password next time, make sure to write the numbers or pattern on a paper or text file to keep them safe. If you have to bypass Samsung lock screen such as pattern, PIN, password, and fingerprint, you may also consider using iMyFone LockWiper (Android) lock screen removal. It's a professional tool that can remove all the password, fingerprints, pattern.