It is known that Xiaomi screen password is a way to keep your private phone data safe in case your Xiaomi phone gets lost or stolen. But it will be necessary for you to learn how to unlock Xiaomi phone when the following accidents happen.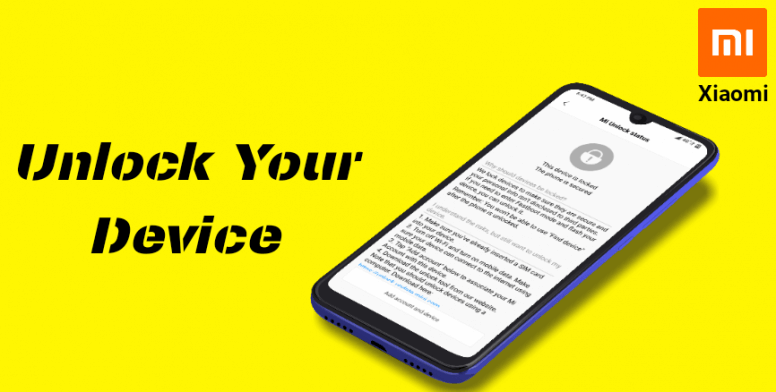 Sometimes you might forget the pattern lock after resetting the hardest pattern password.
Sometimes you would get locked out of your Xiaomi phone after repeatedly entering wrong pattern/password for many times.
Sometimes the screen passcode cannot be recognized by your Xiaomi phone because part of the screen is broken.
No matter you encounter any situation, it all comes to unlocking Xiaomi phones. There are multiple ways available to unlock Xiaomi phone. However, we will tell you 4 easiest methods to unlock Xiaomi phones after taking a deep research.
Part 1. How to Unlock Xiaomi Phone Screen Lock
If you don't remember the screen password and can't access to your Xiaomi phones, you do not have to worry. Because you can use iMyFone LockWiper (Android), Mi account, Mi PC Suite and factory reset to remove Xiaomi screen lock.
Before introducing the solutions, you can view the comparison table with the 4 methods below at first. This will make it much easier for you to choose the best solution in a quick way.
| Methods | | | | |
| --- | --- | --- | --- | --- |
| Ratings | 9.5 | 7.5 | 6.5 | 7.5 |
| Success Rate | 98% | 85% | 60% | 80% |
| Difficulty | 3-4 steps | 4 steps | 9 steps | 6 steps |
| Time | 3-5 mins | 15 mins | 30 mins | 45 mins |
From the above table, it is obvious that choosing LockWiper (Android) is the fastest and easiest method to unlock your Xiaomi phone. Next, we will tell you all the details about unlocking Xiaomi devices.
1

How to Unlock Xiaomi Phone - Via iMyFone LockWiper (Android) 
---
iMyFone LockWiper (Android) is a professional screen password removal application that provides a quick solution to unlock different kinds of Android lock screen. The most amazing function of LockWiper (Android) is that your Xiaomi phone will be unlocked in 3 minutes without any requirements. At the same time, the software is easy to use even though you don't know anything about technical knowledge.
  Xiaomi phones can be easily unlocked with the brilliant features:
Permanently remove screen password on Xiaomi phones without entering any password.
Effectively erase 5 types of screen lock from Xiaomi devices, including PIN/pattern/password/fingerprint/face lock.
Support all Android versions, including Android 11.0.
Also remove Android Google account/FRP lock without password in the fastest way.
Following are 4 steps on how to unlock Xiaomi phone's screen passcode:
Step 1. Download and launch the program on your computer. Select Remove Screen Lock for All Android Devices and click Start.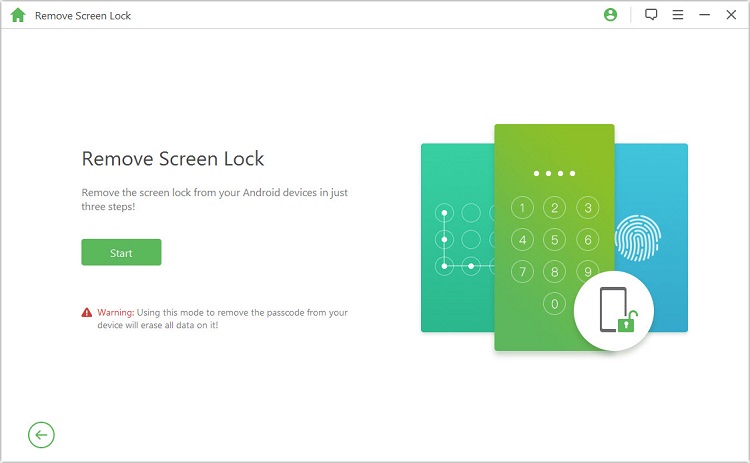 Step 2. Connect Xiaomi phone to your computer with a USB cable and wait until the information automatically detected by the program.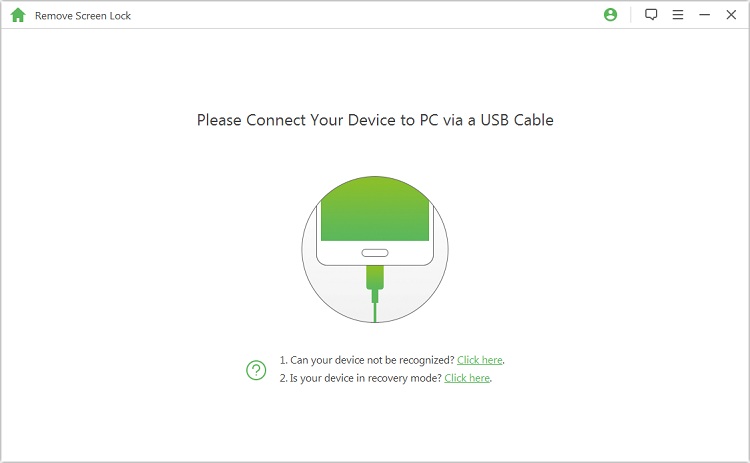 Step 3. Click Start to Unlock to proceed after confirming your device information.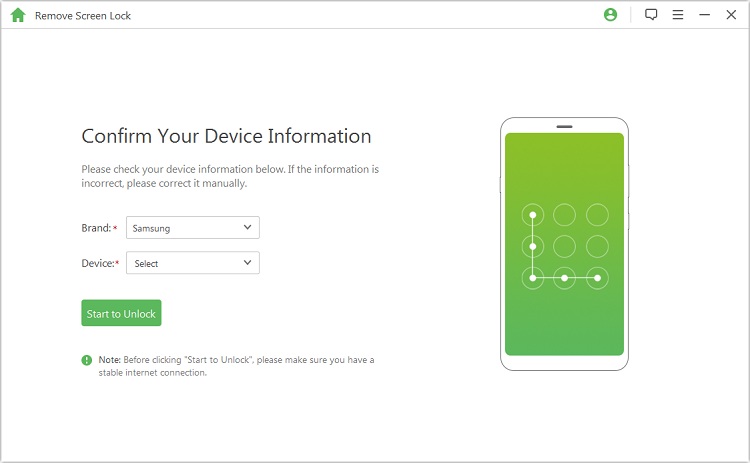 Step 4. Follow on-screen instructions, the software will unlock Xiaomi phone immediately.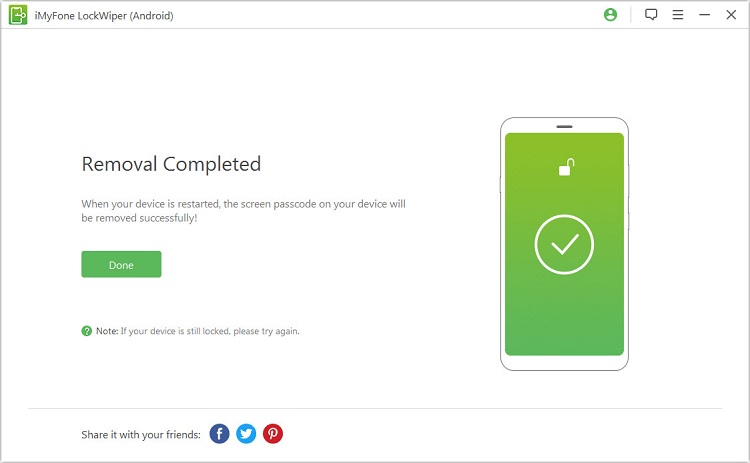 Until now, LockWiper (Android) has possessed a good reputation in the world. As global customers left many positive reviews.

Users are impressed by this wonderful program for its high efficiency of unlocking both screen lock and FRP lock on Android phones. You can click here to check more reviews .>>
2

How to Unlock Xiaomi Devices - Via Mi Account
---
Mi account is the second method to remove Xiaomi phone screen lock. With Mi account, you can unlock many models of Xiaomi phone's screen password. What's more, you can unlock Xiaomi devices without data loss. However, you have to use Mi account password to login your Mi account.
If you have a Mi account and know the password, the method about how to unlock Xiaomi phone will be your perfect choice:
Step1: A warning will pop up on your Xiaomi phone after you enter the wrong password for 5 times.
Step2: Click "forget password" at the right bottom, then input your Mi account details to reset your phone screen lock.
If you forget Mi account details, you have to reset Mi account password first. Here are steps to reset Mi account passcode:
Step1: Go to Xiaomi Cloud website, and sign in to your Mi account.
Step2: Tap Forget password. Then set a new password for your Mi account.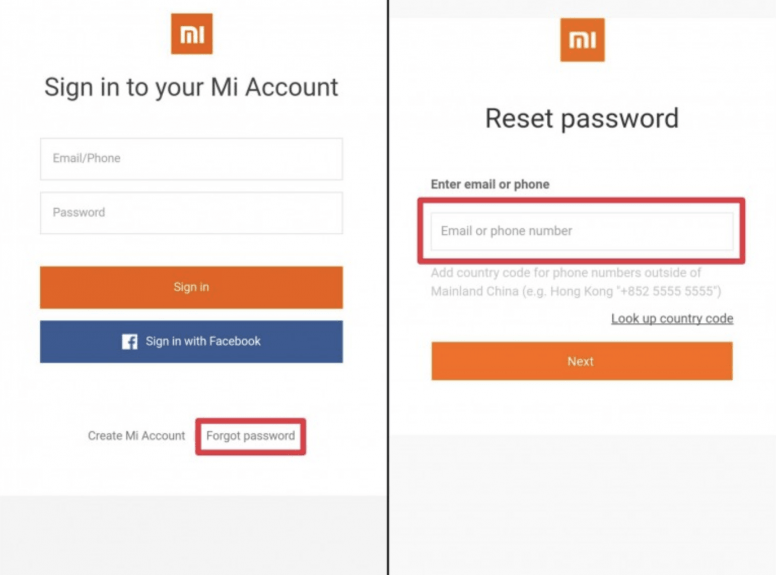 After resetting your Mi account password, you can unlock your Xiaomi phone lock screen with the above steps. Meanwhile, all your phone data will not be lost.
3

How to Remove Xiaomi Screen Lock - Via Mi PC Suite
---
Using Xiaomi Mi PC Suite is another way to unlock Xiaomi devices. It is an official program for Mi users. This application can not only remove the passcode from Xiaomi phones, but can manage files, back up and recover data. With multifunctional features, Mi PC Suite can help you fix many Xiaomi issues.
The process about how to unlock Xiaomi phones is little complicated, so you have to follow the steps carefully.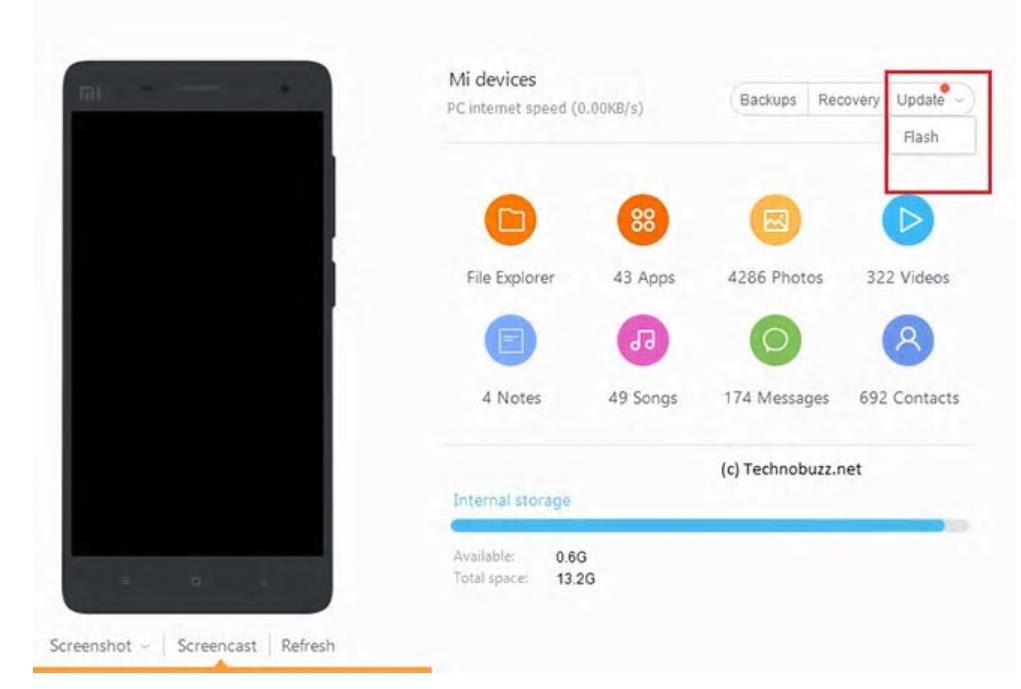 Step1: Download Mi PC Suite from the official website. And install it on your Window computer.
Step2: Turn off your Xiaomi device. Then press Volume Up key and Power key at the same time until Mi logo appears on the screen.
Step3: Select the language by using Power key before entering recovery mode. Next choose Recovery.
Step4: Connect your Xiaomi phone to PC via a USB cable. The ROM version will be showed after your Mi Phone is detected by computer.
Step5: Choose Update on the interface of Mi PC Suite.
Step6: Click Wipe. Your phone will start the wiping process.
Step7: Select the ROM version that has been detected in step 4.
Step8: Tap Update button. The software will start to install the ROM for your Mi Phone.
Step9: Your Xiaomi phone will be unlocked when completing the process of installation.
Note
Many users complain that their Xiaomi phones cannot be recognized by Mi PC Suite.
Mi PC Suite will support Xiaomi and Redmi Smartphones exclusively.
All your data will be erased. You would better to back up first.
Otherwise, you can use the best LockWiper (Android) unlock tool to unlock XiaoMi phones.
4

How to Reset Xiaomi Phone Password - Via Factory Reset
---
Xiaomi Phones can be unlocked through factory reset as well if you don't have a Mi account or your Mi phone is not supported by Mi PC Suite. The method can unlock many models of Xiaomi phones. But it will take a very long time. Therefore, you have to make sure that your device has at least 70%-80% battery.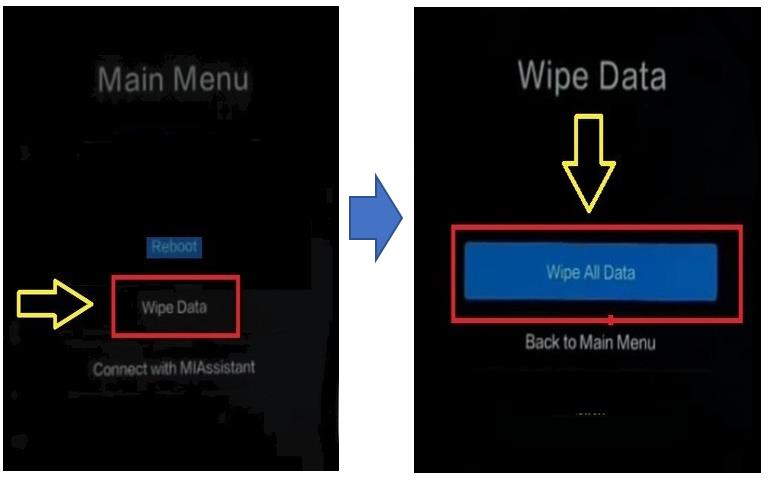 Here is a step-by-step guide about how to unlock Xiaomi phone via factory reset:
Step1: Power off your Xiamoi phone. Then long press the Volume Up  key and Power key together until Mi logo appears on your screen.
Step2: Your Xiaomi phone will be in recovery mode then. Next choose the language with Power button.
Step3: Use Volume button to navigate and click Wipe Data by Power key.
Step4: Tap Wipe All Data with the same button in step 3, then select Yes. Your phone will start to factory reset.
Step5: Click Back after completing the wiping process. After that, select Reboot & Reboot to System with Power key.
Step6: Mi logo will appear again. It will take 15 - 20 minutes. Finally, you can reset your phone to get access to the Xiaomi device.
Note
This procedure will wipe all your phone data. Therefore, it is important to make a proper backup before factory reset.
Part 2. FAQs about Unlocking Xiaomi Phones
1 Can all types of screen lock (pattern, password, PIN, fingerprint and face ID) on Xiaomi phones be removed by the above 4 methods?
Yes. All the methods that we talked about can be used to erase different Xiaomi screen lock.
---
2 Is it safe to remove screen lock from Xiaomi phones?
Yes. It is safe to unlock Xiaomi devices. But if you frequently factory reset your phone, your Mi phone will be damaged.
---
3 How can I change the screen password on Xiaomi phones?
Click Lock screen & password in the Setting APP.
Enter your old screen password, then tap Change screen lock.
Choose either Pattern, PIN or Password to reset your screen lock.
---
4 Apart from the screen lock, are there any other locks on Xiaomi phones?
Yes. There are FRP lock, bootloader, SIM/carrier lock on Mi phones.
FRP lock: it is the short of factory reset protection. This is also a security feature. FRP lock can be automatically activated when you set up your Mi account.
Bootloader: it is a set of codes used by the mobile companies to run the right operating system on the devices. For example, Xiaomi manufacture uses MIUI operating system. This will prevent you from downloading some applications that you want to download.
You can learn more information about Xiaomi bootloader from Everything You Need to Know about Mi Unlock for Bootloader >>.
SIM lock: Xiaomi manufacture restricts the use of Xiaomi phones to specific countries and networks. If you want to use other carriers or networks when you travel abroad, you have to unlock restrictions.
---
Conclusion
After talking about all methods on how to unlock Xiaomi phone, you may have a clear idea to choose the best method. When you stuck at screen lock, it's wise to use iMyFone LockWiper (Android) to quickly remove screen password in the safe way. Don't hesitate! Here you can download it and take a free trial.