You can lock Samsung phones with a PIN, password, pattern, or even biometrics to secure your phone from intruders or thieves. Mostly, PINs and patterns are relatively easy to remember, unlike the passwords which can get complex. Too many wrong password inputs will get your Samsung phone locked; what should be your next actions then?
To unlock your password, we recommend you use a third-party program called iMyFone LockWiper (Android). However, you will learn how to reset a Samsung phone that is locked using other options for in this article if you wish to choose another method.
Method 1: Using Samsung Phone Lock Removal Tool
How to reset a Samsung phone that is locked? The good thing about Androids, especially Samsung is that the open source nature of Android means that there are numerous great apps for the devices. However, this poses a massive problem, on the other hand. The sheer number of tools available for tackling a specific issue means selecting one is usually confusing and challenging.
There are many applications for resetting locked Samsung phones, but the wrong tools can permanently damage your Samsung phone. Of all the tools, the recommended one is iMyFone LockWiper Android Lock Screen Removal. You will love how to reset a Samsung phone that is locked using this app, anyone without tech skills can easily lock Samsung phones without passwords. And it also works on removing different types of Android locks and Google account.
Top Features of iMyFone LockWiper (Android)
It takes only a few seconds to unlock your Android devices lock screen.

It removes all traces of the forgotten password, PIN, pattern, fingerprints, etc.

It works on most Android devices including Samsung, LG, Motorola, etc.

It's compatible with all Android OS versions.
To unlock your Samsung within seconds, follow these easy steps:
Step 1: Download first and install the program to your PC and click Start.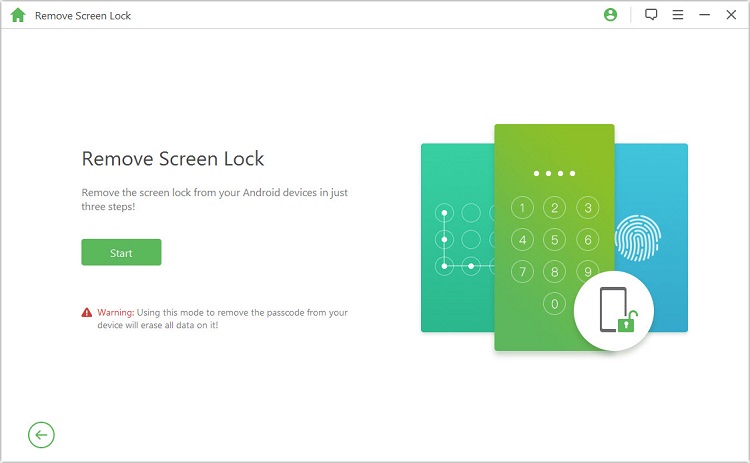 Step 2: Connect your phone via a USB cable and the program will detect and load your phone information automatically.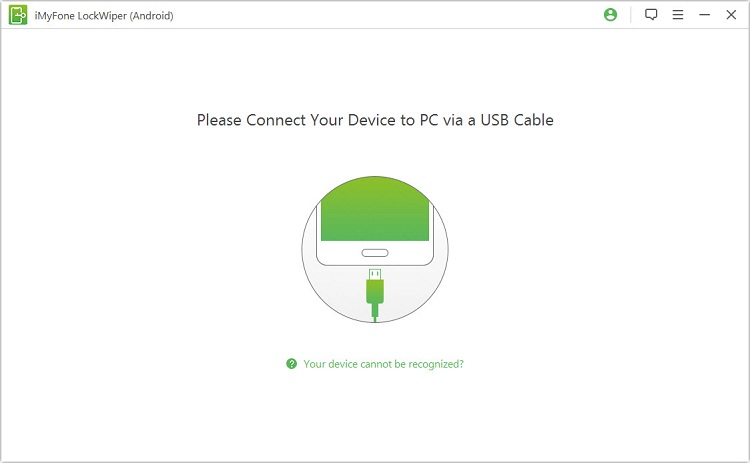 Step 3: Confirm your device information and click Start Unlock. If the information is incorrect, correct it manually.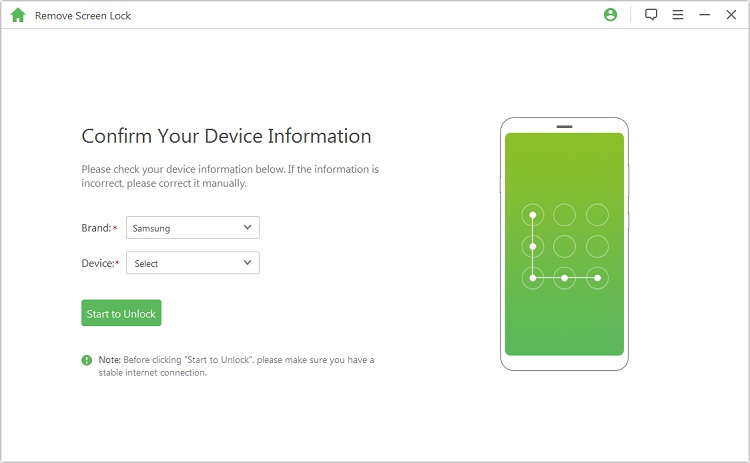 Step 4: Follow the instruction to continue to reset your device and let it begin to unlock.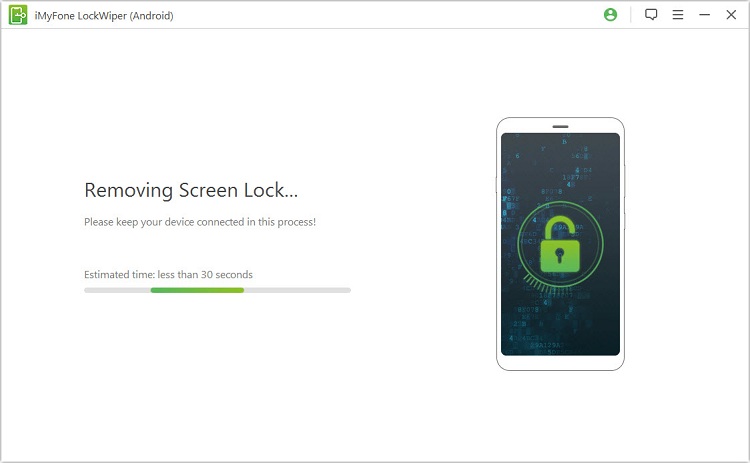 Step 5: LockWiper (Android) will remove your password and unlock your phone in minutes!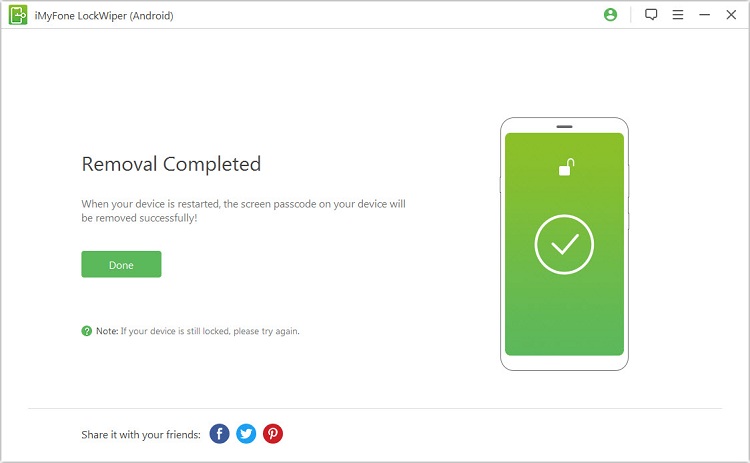 If you want to know more details about unlocking LockWiper (Android), then you can check here to get the full guide on how to use iMyFone LockWiper(Android) to perform the task for you.
Method 2: Using Android Device Manager
If the Last guide for unlocking your Samsung device, you might also be able to reset your password using Android Device Manager. To use this Device Manager method,
The device to recover the Samsung phone must be connected to the internet.
Your recovery device must be running Android 4.4 or above.
How to reset Samsung phone with Android Device Manager:
Step 1: Visit  https://google.com/android/devicemanager.
Step 2: Login to Google with the account on the Samsung phone.
Step 3: Select your device.
Step 4: Enter a temporary password and click Lock. You will be greeted with three buttons – Ring, Erase, Lock.
Step 5: Disable the temporary password.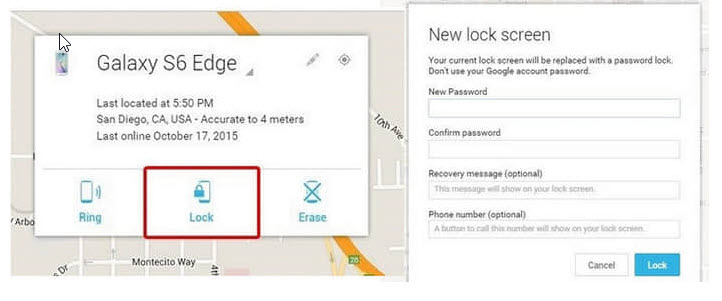 How to reset a Samsung phone that is locked? Now it is not a problem. Your Samsung phone is now unlocked!
Method 3: Using Find My Mobile
All Samsung phones allow you to administer them remotely. To use this option, the phone must be signed in to a Samsung account. Here are the steps to follow:
Step 1: Visit findmymobile.samsung.com from your PC.
Step 2: Log in with the Samsung account on the phone.
Step 3: Navigate to Unlock my Device and follow the guide there.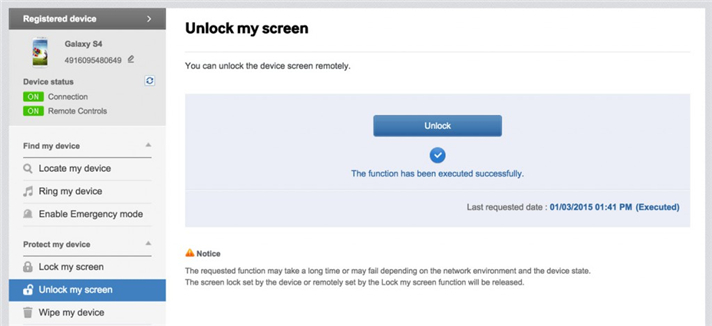 Method 4: Using Google account
This method works the same way as the Find My Mobile option for Samsung – you must remember your Google login and Google account must be activated on the locked phone. Unfortunately, this method only works on Android devices below Android 4.4. If your device qualifies, follow these steps:
Step 1: Enter your Google login.
When you are locked out of your Samsung phone, it usually prompts you for your Google login. Enter your email and password on this screen.
Step 2: Perform an Android password reset.
By performing a password reset after logging into your Google account, your device will become unlocked. It is that easy when it comes to how to reset a Samsung phone that is locked.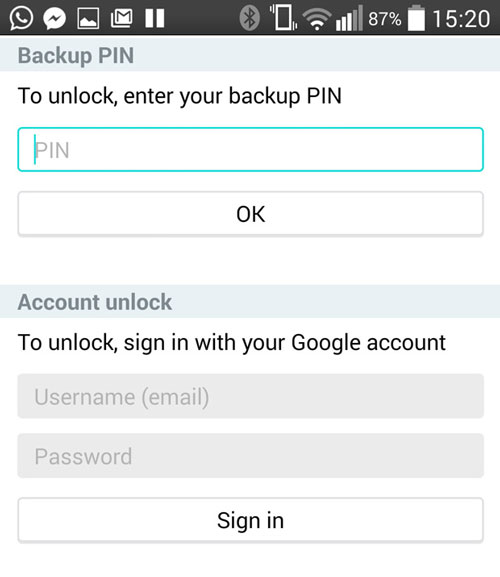 Method 5: Using Factory Reset
This method should be your last resort if nothing else works for your phone because it completely erases your data on this device. So make sure you have everything backed up before proceeding with this option.
You first need to reset your phone from the Find My Device site or reset it manually. Follow the below steps to reset your device manually.
Step 1: Turn off your phone.
Step 2: Press and hold the power button and the volume down button together. Android bootloader menu will come up.
Step 3: Use the volume button to navigate to Recovery Mode, press the power button to select.
Step 4: Press and hold the power button and then press the volume down button to put the phone in Recovery mode.
Step 5: Navigate to Wipe data/Factory Reset using the volume buttons.
Step 6: Select this option by pressing the power button.
Done. The device will reboot and become completely unlocked. You now have five methods of how to reset a Samsung phone that is locked.
Conclusion
On how to reset a Samsung phone that is locked, the recommended way to avoid having to reset your Samsung phone is by preventing being locked out of the device. You can do this by using easy-to-remember passwords and other measures. However, if you are locked out and need to reset, we have provided you with different options on how to do that.
Of all the methods we discussed, using the third-party program, iMyFone LockWiper Android Lock Screen Removal is the easiest and safest way to reset your Samsung phone. Therefore, how to reset a Samsung phone that is locked? You now have quality options for doing this.