The Samsung Galaxy S5 is one of the best flagships of the company. This game-changing device was quite powerful, but as with all Android phone, sometimes you might experience software issues that require you to reset the phone.
Resetting usually means that your data gets lost, but do not worry. Highlighted below are techniques for resetting Samsung Galaxy S5 without losing data.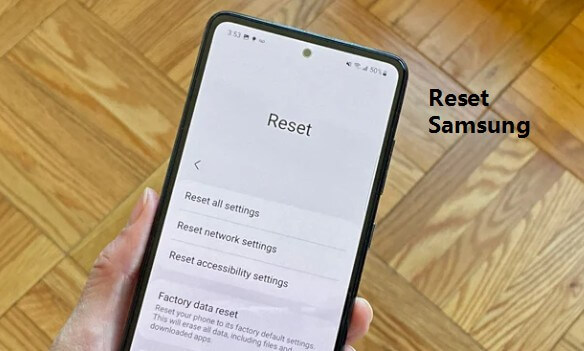 Part 1: How to Reset Samsung Galaxy S5 without Losing Data?
Speaking of software issues, if you experience freezing, overheating, or some relatively minor issues, the solution might be to perform a soft reset on your S5 to reset some processes and free up your RAM. Soft resetting simply means restarting your phone.
To perform a soft reset, do not Restart your phone using the Restart option on the Power menu. Instead, power off the phone completely by pressing the power button and then put it back on.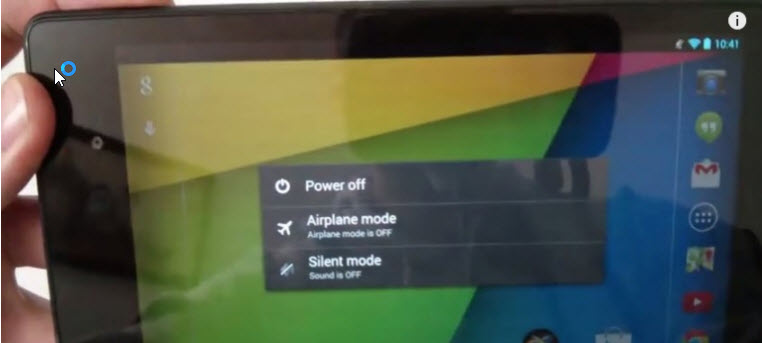 Before performing a soft reset, it is essential that you save stuff you are working on; however, this operation enables you to reset Galaxy S5 without losing data. For more serious Android issues, you might need to perform a hard or factory reset.
With this operation, you will lose all your device data such as apps, media, settings, contacts, and so forth. If you have a recent backup, however, you can restore from it after the hard reset. The following methods will completely wipe your phone.
Part 2: How to Reset Samsung Galaxy S5 with All Data Wiped Out?
1

Factory Reset with iMyFone LockWiper (Android)
---
The safest way of performing a hard reset is by using this third-party application from iMyFone called LockWiper (Android). It is not only the most reliable; iMyFone LockWiper (Android) lock screen removal also does the hard work for you behind the scenes, so that all you have to do is click 1/2 buttons.
Features of iMyFone LockWiper (Android):
Instantly and completely remove Android phone screen lock without password.
Unlock all sorts of Android screen locks including PIN, pattern, password, fingerprint, and face lock.
Compatible with Android OS versions from 2.3 to 12.0.
No tech skills needed to utilize this tool efficiently.
How to Reset Samsung Galaxy S5 with iMyFone LockWiper (Android)
You can learn more detailed guide in this video:
The steps involved are as easy as 1-2-3:
Step 1: Download and launch LockWiper (Android) on your computer, click Remove Screen Lock and Start.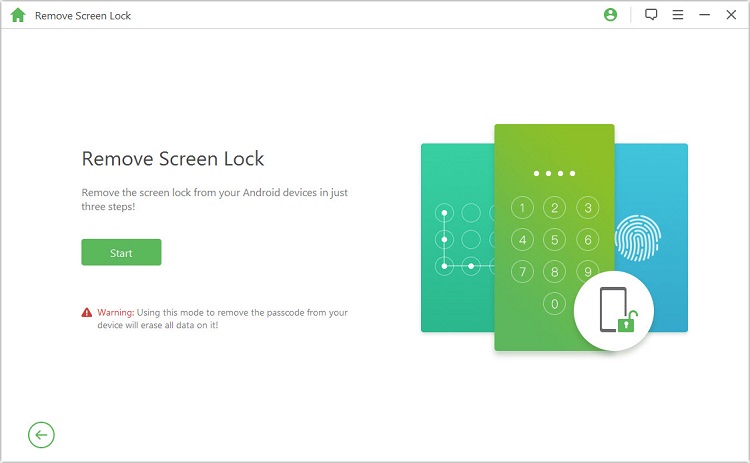 Step 2: Connect your Samsung Galaxy S5 to that same computer with a USB cable to load information about your device automatically.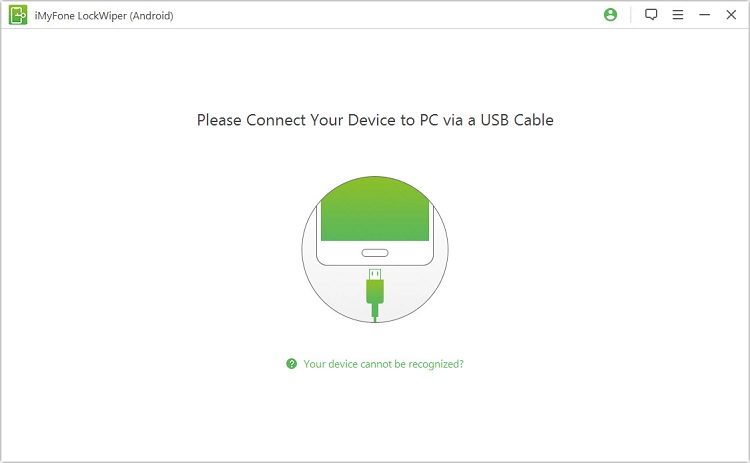 Step 3: Confirm the loaded information. You can change it if it is inaccurate. When the data is correct, click Start Unlock.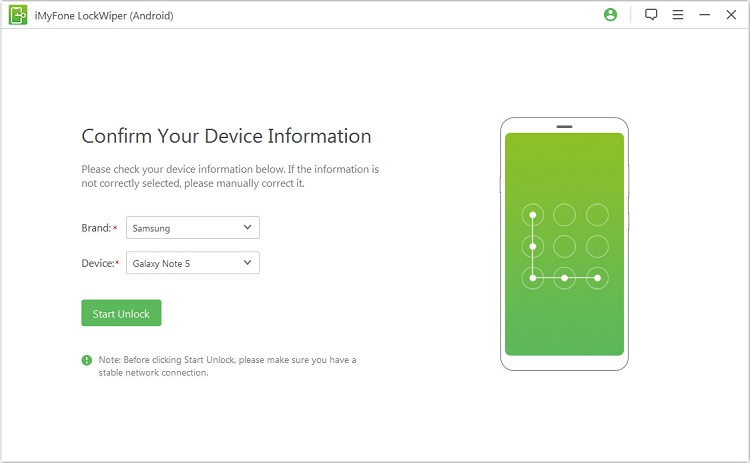 Step 4: Reset your phone by following the onscreen instructions. It takes a while to remove the screen passcode, wait for it to complete.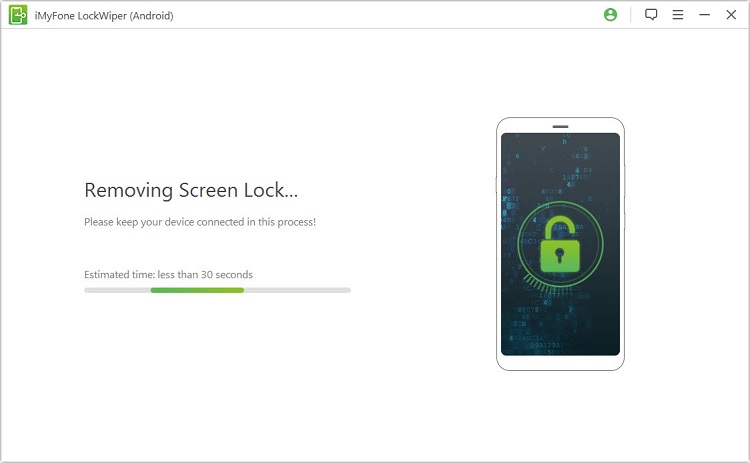 When the process finishes, your phone screen passcode has been successfully removed.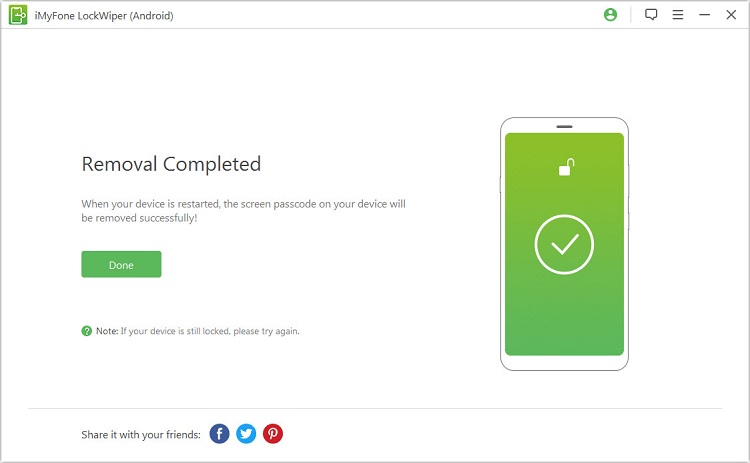 Pros
Allows you to factory reset your Galaxy S5 without entering password.
2

Factory Reset via Settings Menu
---
You do not need to go into Recovery mode or perform a factory reset with any other technique if you have access to your phone; you can simply do it from Settings. Unlike the solution introduced first on how to reset Samsung Galaxy S5 without losing data, note that this process will wipe your phone. So it is recommended that you have a recent backup you can restore from after the operation.
Step 1: Go to Settings on your phone.
Step 2: Tap Backup and Reset, click on Factory Data Reset, and confirm the information on the prompt.
Step 3: You can choose to format your SD card is inserted into the phone. To do this, check Format SD card.
Step 4: Select the option to Reset Phone.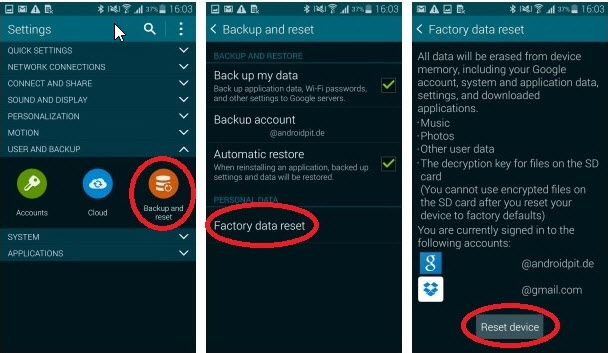 Continue the process and enter your password to confirm, then tap Delete All to begin the process.
3

Factory Resetting Your S5 with Hardware Buttons
---
Performing a factory reset using hardware buttons is useful when your phone cannot boot, or you do not know the screen lock code. Here is how to do this on the Samsung Galaxy S5.
Step 1: Power off the phone completely.
Step 2: Press and hold the Volume Up button, Power button, and Home button. A blue notification will appear on the top left-hand side of the screen after that, release the buttons when you see an animated Android image, and you are in Recovery mode.
Step 3: You can choose to format your SD card is inserted into the phone. To do this, check Format SD card.
Step 4: Select the option to Reset Phone.
Step 5: It is recommended that you clear your cache whenever you do a reset. So, navigate to Wipe Cache Partition and select it.
Step 6: Scroll down to Wipe data/Factory reset and select that. On the next screen, select Yes.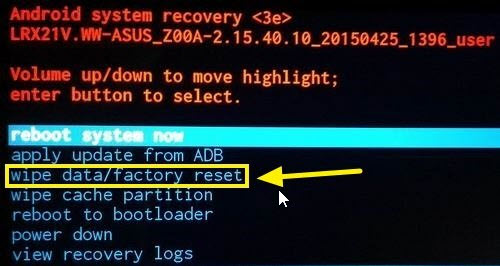 Step 7: This starts the format operation. When it is complete, you will get a notification; select Reboot system now.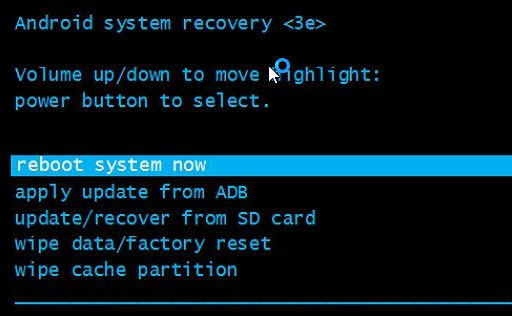 Note
After factory reset your Samsung Galaxy S5, all your data on the phone will erased, including the pictures,messages, video, etc.
4

Factory Resetting Your Device with Android Device Manager
---
If there is no solution on how to reset Samsung Galaxy S5 without losing data available for you, Android Device Manager presents a final solution for performing factory resets on your mobile. To use this method:
Step 1: Visit https://google.com/android/devicemanager from your computer or another device. If this is your first time attempting to log into Android Device Manager, click Accept.
Step 2: Click the relevant device from the displayed list of devices, and then turn on the device.
Step 3: Android Device Manager will try to get the location of your device. Once the device has been located, click Enable Lock & Erase option. If the program fails to locate your device, you can call it from that screen.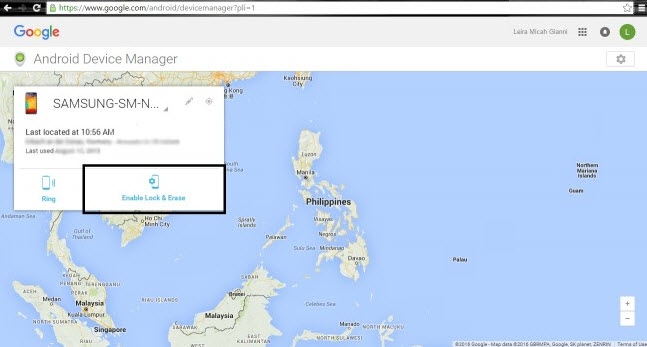 Step 4: On your device, you will get a notification. Confirm this. You will be prompted to create a new password. Input this new password and click Lock.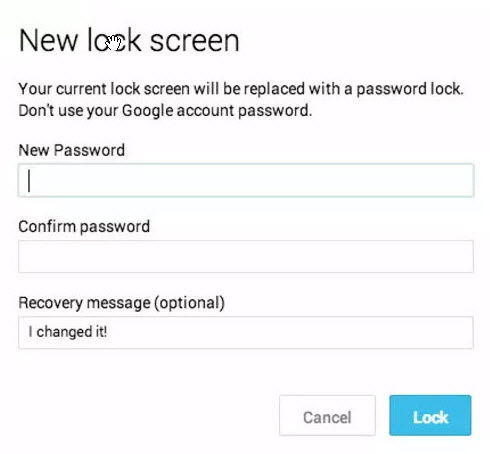 Step 5: Then input this new password you created onto your Samsung S5 to unlock it.
Note
Android Device Manager only work with Android versions running on 4.4 and above. Therefore, it may not work if your Samsung Galaxy S5 version is old.
5

Factory Reset Samsung Devices with Find My Mobile
---
Samsung provides a useful feature for resetting their devices. This is probably among the quickest techniques for resetting Samsung phones and tablets; however, to do this, your device must have Find My Mobile enabled.
Step 1: Navigate to the Samsung Find My Mobile website.
Step 2: Enter the login credentials of the Samsung account linked with the locked device.
Step 3: The next screen shows you the Unlock my Screen option. Click on that.
Step 4: Easy! Doing this will unlock your Samsung device and remove any lock on it, thereby allowing you to set a new password.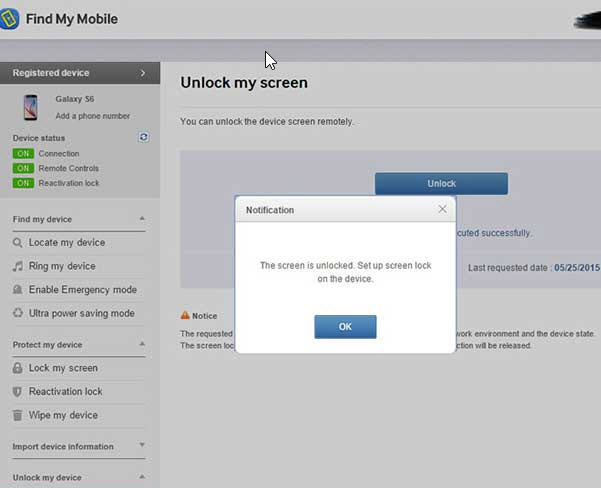 Note
This method works on only Samsung Android devices. Also, for this to work, Find My Mobile must first be activated on the device.
Part 3: Performing a Backup Before Factory Resetting
Most of the reset methods discussed here will wipe off our phone data, so to avoid losing sensitive data, it is advisable that you perform a backup now and then. Here are steps involved in how to back up Samsung Galaxy S5 data:
From your Home screen, select Apps.
Next, tap the Settings app.
Tap and check Back up my data.
Tap Backup account.
Select the relevant account.
Tap Automatic restore if you want this.
The Samsung Galaxy S5 is a rugged phone; one of the most durable phones Samsung has ever made. However, no matter how tough the device is, it is still prone to hardware and software damages. After reading this little guide, if you need to perform a reset on your Samsung Galaxy S5, you now know which type of reset to use and how to reset Samsung Galaxy S5 without losing data or wiping out all your data.
Of all the methods metioned above, iMyFone LockWiper (Android) screen lock removal is the easiest way to unlock your phone devoid of password. Hope this helps you in case you encounter unlocking issue.