Why is My Apple ID Grayed Out on iPhone? How to Fix it?
Category: Unlock iPhone
5 mins read
"Why is my Apple ID greyed out? My iPhone runs iOS 13.2, but I changed my password a few days back. After changing the password, whenever I am in Settings, not only the Apple ID is greyed out; Messages, iCloud, iTunes, FaceTime, and even App Store do not work. I need help with this problem of iCloud grayed out on iPhone, please.
Also, Messages asks me to log in, but then it does not show my current email address. The worst part is that I cannot change any of these. My other devices work correctly and show up on the Find My iPhone website, but not this iPhone."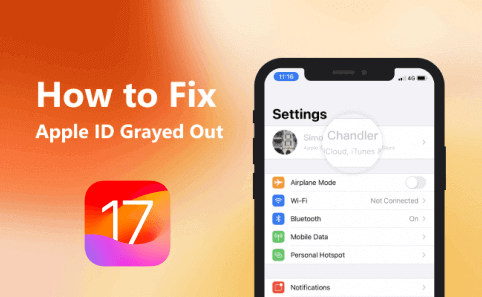 Apple ID greyed out on iPhone, iPad, or iPod touch happens usually because the ability to make changes to accounts is blocked. To solve this issue, you just need to set up to allow them with your Screen Time passcode.
Why is My Apple ID Greyed Out?
There are a few potential reasons why your Apple ID may appear grayed out or disabled:
1. The Apple ID is currently signed into another device. You can only be signed into an Apple ID on one device at a time.
2. One common reason an Apple ID becomes grayed out and unable to be used is because the password associated with the account is entered incorrectly too many times. Apple has security measures in place that will disable an Apple ID login temporarily if excessive failed login attempts occur.
3. Another possibility is that there is an issue with Apple's servers being able to communicate properly to verify the account credentials.
4. Network outages or intermittent connectivity problems could prevent the authentication process from completing properly.
5. Issues with the date/time settings on the device being out of sync with Apple's servers can also lead to strange account behavior like graying out.
6. Additionally, technical problems with Apple services like iMessage and FaceTime that are tied to an Apple ID could result in the ID being grayed out until those issues are resolved.
Top Ways to Fix Apple ID Greyed Out
1

Use Screen Time Passcode

When your Apple ID greyed out or you can't access Apple ID on iPhone, your first line of thought will be to speak with Apple Tech Support. However, the method for resolving Apple ID settings greyed out is an easy trick. Here is what to do:

Step 1: On your iPhone, open the "Settings" app
Step 2: In Settings, click "Screen Time".
Step 3: Click "Content & Privacy Restrictions".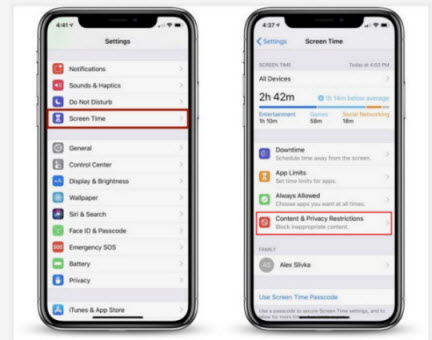 Step 4: Enter your Screen Time/Restrictions Passcode.
Step 5: Click "Account Changes".
Step 6: Toggle the switch from "Don't Allow" to "Allow".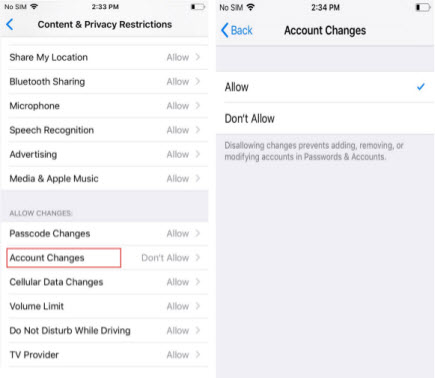 This method is simple but requires the Screen Time/Restrictions passcode. What if you forgot the passcode, can you fix the Apple ID greyed out issue without data loss? Definitely yes. Below is how to remove or find Screen Time/Restrictions passcode without data loss. Then you can fix the Apple ID disabled in settings with ease.
2

Fix Apple ID Greyed Out in Settings If You Forget Screen Time Passcode

If you want to step it up to a specialized tool to fix Apple ID greyed out, then you can get an unlocker. The best unlocker, hands down, is one called iMyFone LockWiper. LockWiper is a fantastic toolkit that is equipped with all you need to fix common iOS lock issues on iPads, iPhones, including iCloud ID greyed out. What else? This software keeps your data intact during and after the operation. Rather than some trick, LockWiper will directly remove the Screen Time/Restrictions passcode and hence fix your Apple ID greyed out problem.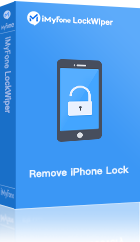 LockWiper can remove Apple ID and it supports iOS 17 Beta.
Apart from Screen Time/Restrictions passcode, LockWiper also works for all kinds of screen locks.
It can remove Apple ID. You have full ownership of the device and cannot be tracked.
How to use LockWiper to bypass Screen Time passcode:
Step 1. Start the program on your computer and then select the "Screen Time Passcode" mode.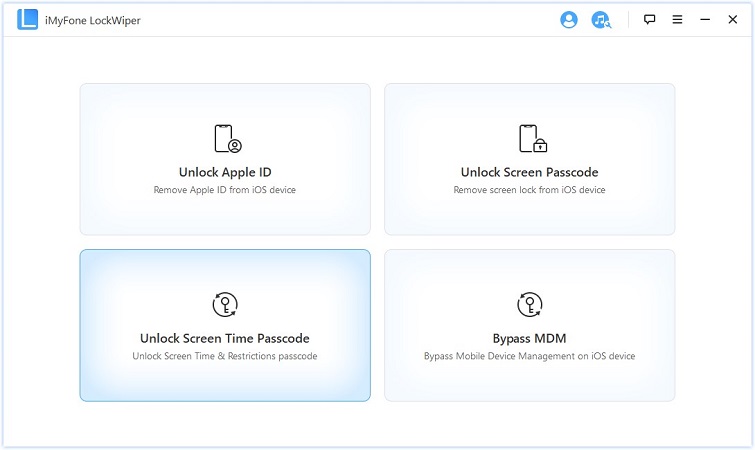 Step 2. Next, connect the device to your computer using a USB cable. "Trust" the computer on your device, if you hadn't done that in the past. Here are 2 cases.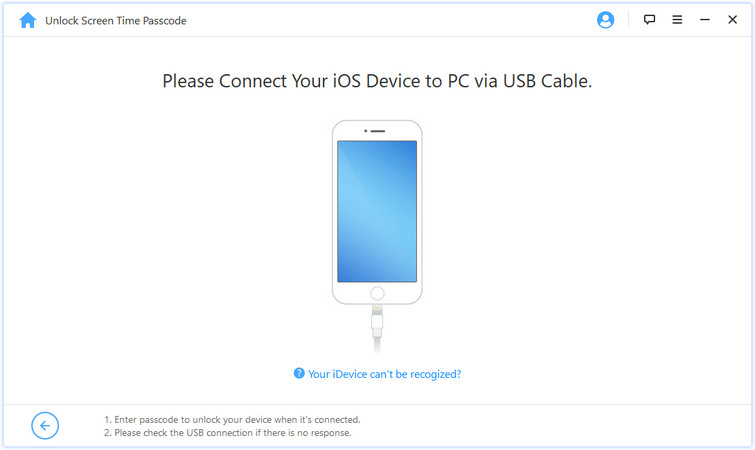 Step 3. If your iDevice is on iOS 12 or higher, hit the "Start to Unlock" button. This should begin the operation to remove Screen Time passcode without data loss.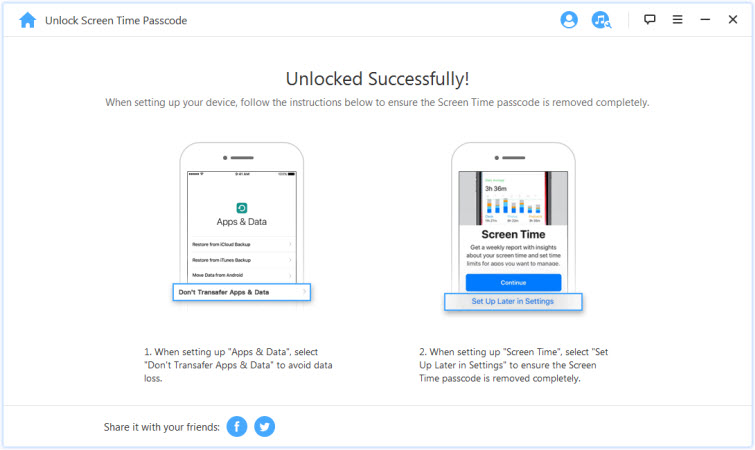 For iDevices on iOS 11 or below, also hit the "Start to Unlock" button. This should begin the procedure to recover the Restrictions passcode.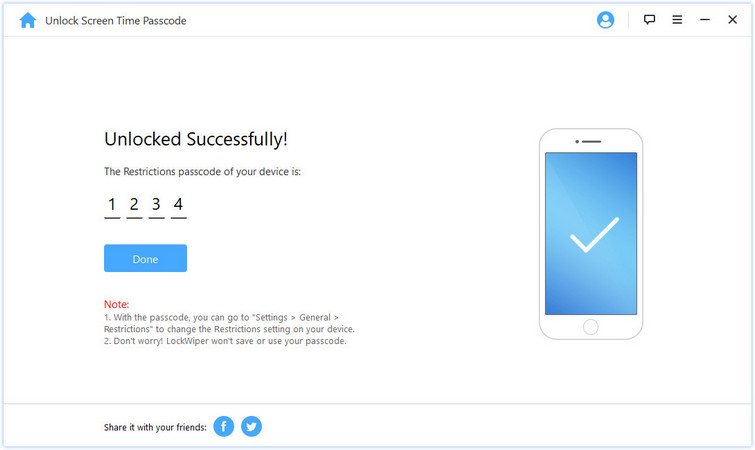 Finally, as LockWiper has cleared the Screen Time passcode or recover the Restrictions passcode, you can will start to follow the procedure in method 1 to fix the Apple ID greyed out issue.
3

Fix Apple ID Greyed Out - Use Apple ID

You might be familiar with Apple ID; but do you know that it can be applied to reset your Screen Time passcode? This is only feasible for the iOS 13.3 version and later. Therefore, if you've updated your iOS version to the latest version, you can reset the Screen Time Passcode. Just follow the guide below:

Step 1: On your iPhone, open the "Settings" app.
Step 2: In Settings, click "Screen Time".
Step 3: Click "Change Screen Time Passcode".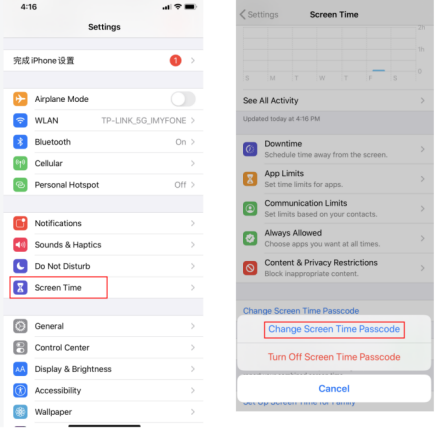 Step 4: On the Change passcode page, click "Forgot Passcode?"
Step 5: You'll be required t to enter the Apple ID. Enter it.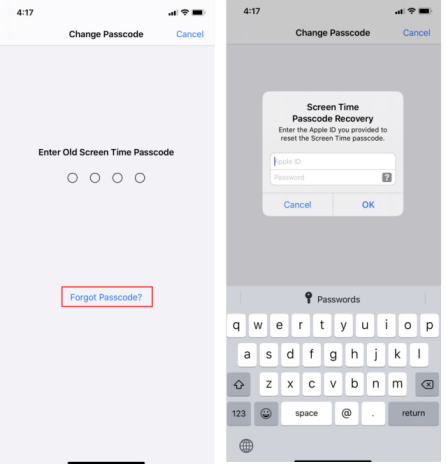 Step 6: Now you can enter a new screen time passcode.
Step 7: Then follow the procedure in method 1 to fix the Apple ID greyed out issue.
4

Check the Apple System Status Page

it is essential to check the Apple System Status Page. This page provides valuable information about any ongoing maintenance work or service disruptions. It gives you an overview of the current status of Apple's services.

Once you access the Apple System Status Page, pay attention to the Apple ID list. Look for the presence of green dots next to your Apple ID. If the dots are green, it indicates that everything is working smoothly, and there is no cause for concern. However, if the dots are not green, it implies that there might be an issue with your Apple ID, and it's time to reach out to Apple's customer service for assistance.

By keeping an eye on the Apple System Status Page and promptly addressing any issues with your Apple ID, you can ensure a seamless and hassle-free Apple experience.
5

Reset All Settings on iPhone

If you have checked the Apple services page and confirmed that there are no ongoing service disruptions, it's time to take matters into your own hands and address the issue of a greyed-out Apple ID. One potential solution is to reset all settings on your iPhone, which can help resolve underlying conflicts or misconfigurations.

To initiate this process, follow these straightforward steps:

Step 1. Open the Settings app on your iPhone and navigate to the "General" section. Within the "General" settings, locate and tap on "Reset".

Step 2. You will be prompted to enter your passcode to proceed with the reset. Enter your passcode when prompted. Confirm your decision by tapping on "Reset All Settings" once again.

Step 3. Your iPhone will now begin the reset process, which may take a few minutes. Ensure that your device remains powered on during this time.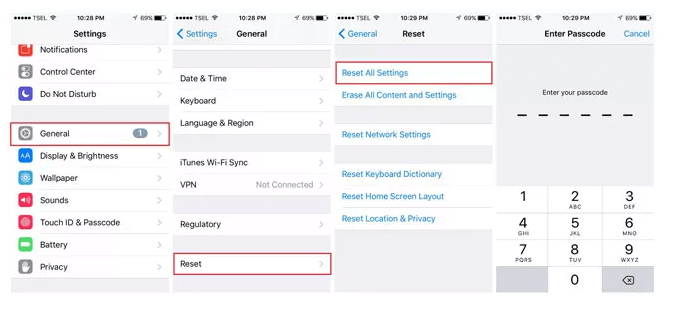 6

Check iPhone Internet Connection

When encountering the frustrating issue of Apple ID being greyed out, it's important to address any underlying technical failures that may be causing the problem. One common culprit is a loss of Wi-Fi connectivity, which can hinder the functionality of your Apple ID. Before delving into more complex troubleshooting methods, it's crucial to ensure that your iPhone has uninterrupted access to the internet.

Check your Wi-Fi connection: Verify that your iPhone is connected to a stable Wi-Fi network. Open the Settings app and navigate to Wi-Fi settings. Ensure that the Wi-Fi switch is turned on and select a reliable network from the available options.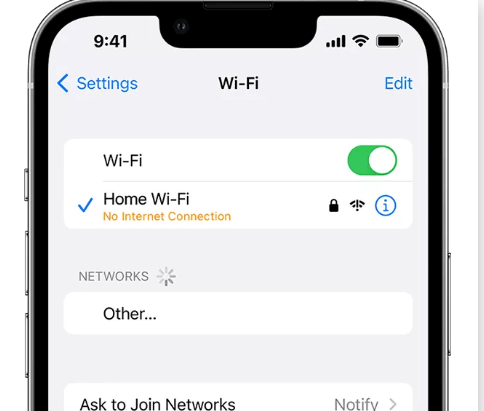 FAQs About Apple ID Grayed Out
Why can't I sign in to iCloud on my iPhone?
If your iCloud or Apple ID is grayed out on your iPhone, it is likely disabled. You will need to reset the password or remove and re-add the account. If it doesn't work, please following the Part 2 methods.
I keep getting an "incorrect password" error for my Apple ID. What should I do?
Try resetting your password at iforgot.apple.com. Also double check that caps lock is not enabled when you enter your password.
My Apple ID was working fine yesterday but now it's grayed out. What happened?
This can occur if Apple detects suspicious activity and disables the account. Check your email for any notices from Apple about security resets.
Conclusion
While a grayed out Apple ID may seem concerning, in most cases it can be easily fixed by resetting your password, updating software or removing and readding the account. If none of these methods work, Trying iMyFone LockWiper(iOS). It is a professional iOS repair tool that can help you fix Apple ID-related problems. By following the recommended steps and implementing the suggested solutions, you can overcome Apple ID greyed out problem and regain full access to the Apple ID and associated services.