When you buy a new iPhone, you may not need to worry about unlocking, but that's not the same with a used iPhone that's passcode locked. It means that the former owner of the iPhone did not transfer his or her files to a new iPhone, and reset it to factory settings. What do you do when you discover that your second-hand iPhone is passcode locked? Would you like to unlock a locked or disabled used iPhone without knowing the Apple ID/Password or iPhone lock screen passcode? If you bought a used or refurbished iPhone that's passcode locked or disabled, then to unlock it.
Unlocking a used iPhone means that you can remove the passcode lock from the iPhone and set your own passcode luck. There are 3 Apple recommended ways to unlock a used iPhone without a passcode, and they include iCloud's Find My iPhone, iTunes' Restore Feature and Recovery Mode.
How to Unlock a Used iPhone without Any Password
iMyFone LockWiper, an iPhone password unlocker, is proved to be the easiest and most convenient way to remove iPhone lock password. It unlocks all types of iPhone passcode even when you're or you aren't the one that set the passcode. If you bought a used, refurbished, or second-hand iPhone from an online store, auction house, or a store by your house, and get to realize that the iPhone is passcode locked, all you need to unlock it is iMyFone LockWiper. That's all about LockWiper; you can remove the iPhone lock screen from a locked, disabled or broken screen iPhone without spending much. Just download and install LockWiper on your PC and you're good.
Benefit A Lot from LockWiper
Unlock every used, second-hand, and refurbished iPhone without a passcode or iCloud password.
Remove every type of lock in minutes, like 4-digit or 6-digit passcode, Face ID and Touch ID.
Promise over 98% success rate even to unlock used or stolen device.
Fix some iOS screen issues at the same time, like being stuck at white/black screen or Apple logo, screen is frozen, etc.
Fully support iOS 16/15/14/13 and older versions.
Steps to Unlock a Used iPhone with LockWiper
Before following the text guide, you can follow the video tutorial first!
Step 1. Download and install iMyFone LockWiper on your PC or Mac. Launch LockWiper and click "Start" to begin the process. Connect your used iPhone, iPad or iPod touch to your computer.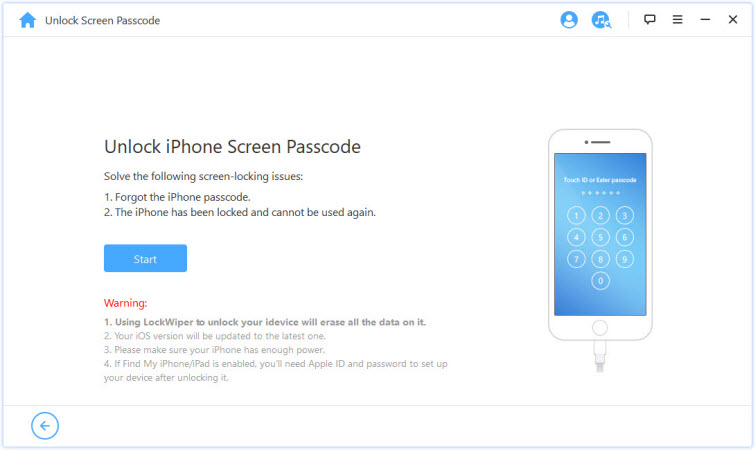 Step 2. Put your iPhone in DFU/Recovery mode. Simply choose your iPhone model from the LockWiper screen to learn the instructions. After that, LockWiper will switch to a new page.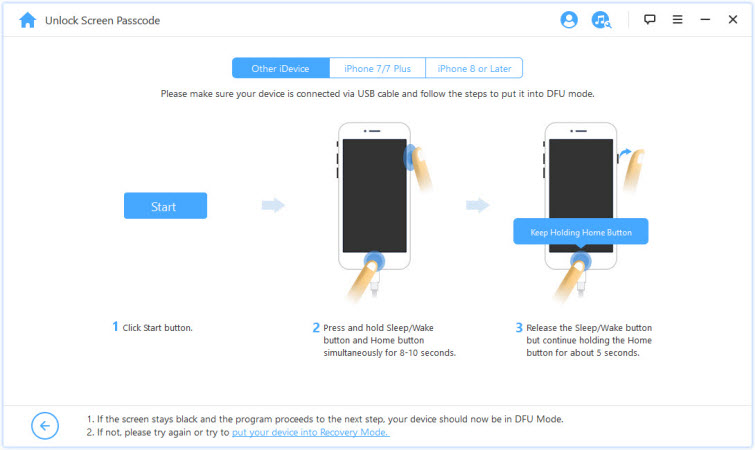 Step 3. Download your iPhone firmware package, but ensure that the package you're about to download matches your iPhone model. Then click "Download". After the firmware package has downloaded, click "Start to Verify". Wait for verification to complete before going to the next step.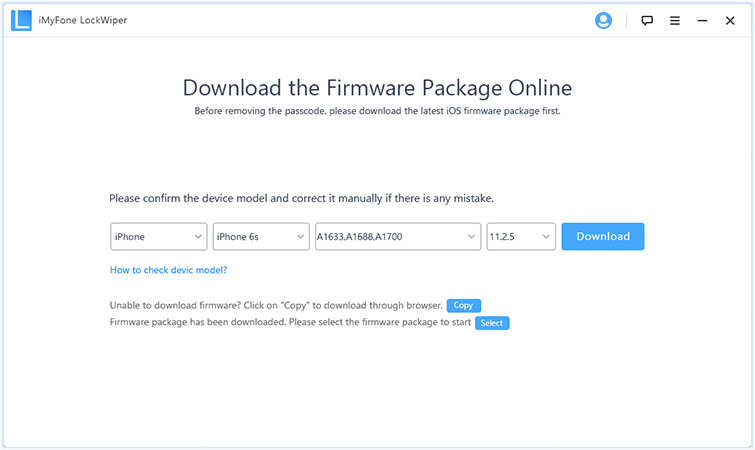 Step 4. Unlock your used iPhone screen by clicking "Start Unlock". Read the notice carefully and enter "000000" to double confirm that you're agreeing to unlock your iPhone. Then click "Unlock".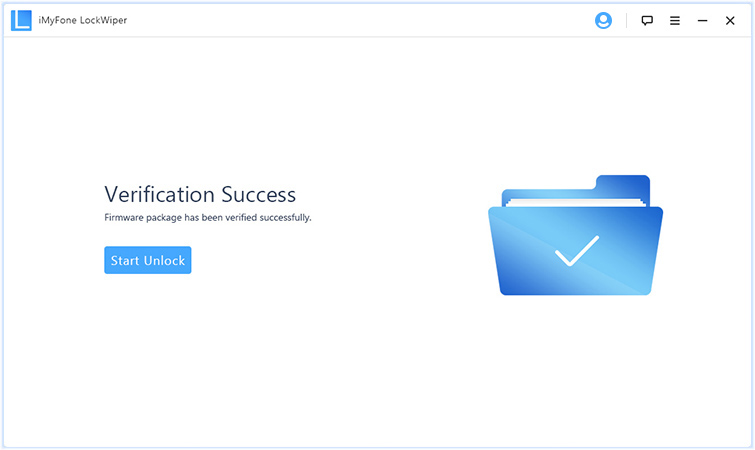 That's it. Just wait for it to finish and your used iPhone will be unlocked.
iMyFone LockWiper works so perfect that even some authoritative tech media highly recommend it, like SOFTPEDIA, download.hr, etc.

Besides, some users also leave their experience:

Conclusion
All these iPhone unlocking services are effective in unlocking a locked iPhone but they all come with too many restrictions that may limit you from using them, especially for used iPhone. What then is the efficient way to unlock a used iPhone without limitations? You can find the answer below. What are you waiting for? Download and install the iMyFone LockWiper on your Mac or PC to unlock your used iPhone, iPad or iPod touch fast.