As time passes, new things arrive. New is not always better but more often than not it is. There are updates available for iDevices at almost every point in time. These updates are attractive as they always have something new. Something you know would make things easier and better for you.
It could be a new interface, a new feature, a new option, a lot of things can be attractive to a lot of people. In this context, the iOS 16/15 update sits comfortably basking in all its glory. But there might be a snag.
What Is the Passcode Required When You Try to Update iOS 15/14
The passcode it requires to update iOS 16/15 is the restrictions passcode, instead of your Apple ID password. It's the password that you use to unlock your iPhone. It usually is the multi-digit code that you use on your device regardless of whether it has fingerprint ID or Face ID.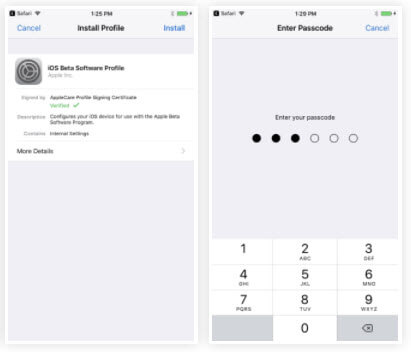 Is iOS 16/15 Update Asking for Passcode You Didn't Set Up? 3 Trials
There is a possibility that the update will ask for a passcode even if you didn't set any up before you upgraded the device, this could prove to be a debacle that can leave you frustrated. Apparently, the passcode is set up by the iOS update.
1

Try the Default Password
You can try to use the default passcode. The restriction code is usually set by the update, it is supposed to ensure that no one other than the original owner or someone with the original owner's permission can use the device.
The default passcode is 123456 or 000000. This is virtually the easiest passcode and in a way defeats the purpose of its own presence in the first place but that's not a problem. This passcode should grant access to the device.
2

Reboot Your Device for 3-4 Times
You can reboot the device, do this up to 3-4 times. This can restore normalcy. Restarting the device can help to provide it with clarity as it always goes back to basics after every restart, taking a few minutes to return to previous settings and configurations.
3

Force Restart Your Device
If that doesn't work, you can proceed to perform a hard reset or force restart as it is commonly known as. Newer versions are more difficult to force restart but the effect is basically the same.
On iPhone 8 or later: Quick press the Volume Up button and release, quick press the Volume Down and release, then hold the Side button until you see the Apple logo.
On iPhone 7/7 Plus: Press and hold the "Power" and "Volume Down"together until the Apple logo appears on the screen.
On iPhone 6/6s/5 and earlier: Press and hold the "Power" and Home buttons at the same time until you see the Apple logo appears.
This should serve to force restart your phone and that should in turn restore normalcy to your phone. But if it doesn't, then continue reading.
You Can Bypass iOS 16/15 Update Passcode with Third-Party App
For whose iPhone asks for passcode before or after iOS 16/15 update that never set before, another solution is to use iPhone passcode unlock software. As a recommendation, you can take iMyFone LockWiper iPhone Passcode Unlocker into consideration, which can handle any iPhone passcodes in a few clicks.
LockWiper Handles All Restriction/Lock Passcode Issues
Remove restriction/screen/update lock from iPhone without entering passcode
Support to remove various kinds of iPhone screen lock, including 4-digit/6-digit passcode, Face ID, Touch ID, custom numeric code.
Help get into locked, disabled or broken iPhone/iPad
Promise high success rate even to unlock stolen or second-hand iPhone/iPad
Compatible with all iOS version and iDevice, including iOS 16 and iPhone 13/12.
Try LockWiper When You're in These Scenarios:
Whenever iPhone asks for password but you never set up before (which doesn't include the Apple ID password).
You enter the right password but iPhone doesn't accept it.
Your iPhone is disabled no matter it says "iPhone is disabled, try again XX minutes" or "iPhone is disabled to connect to iTunes".
When you forgot the password or your iPhone password has been changed without being told.
You got a second-hand iPhone which was locked and you can't get into the device.
You can unlock Screen Time passcode/Restrictions passcode from iPhone/iPad.
Steps to Remove iOS 16/15 Update Password from iPhone/iPad
Step 1. Open iMyFone LockWiper software on your PC or Mac. Click Unlock Screen Passcode and then Start. Connect your iPhone to the computer.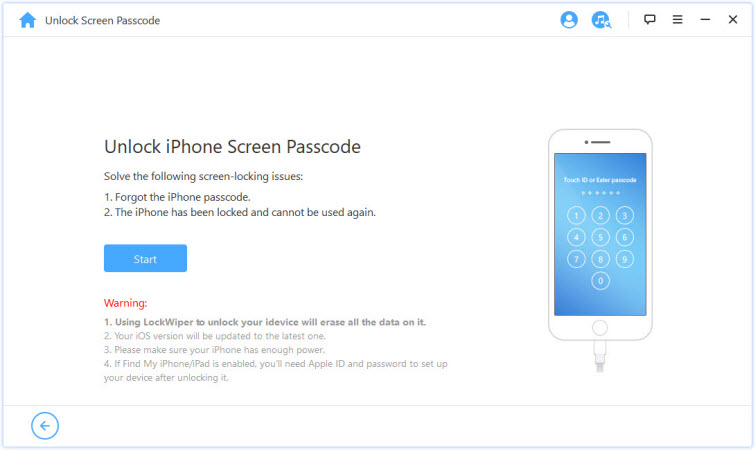 Step 2. When LockWiper detects your device, double check it and click "Download" to proceed.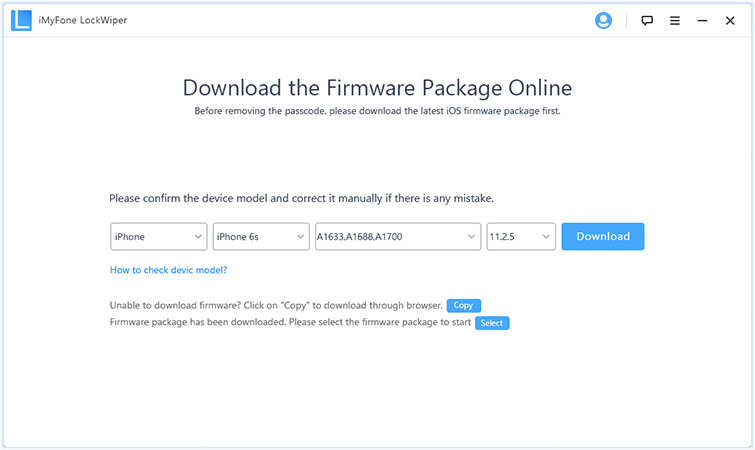 Step 3. Unzip the firmware package. This can be done by clicking on "Start to Extract".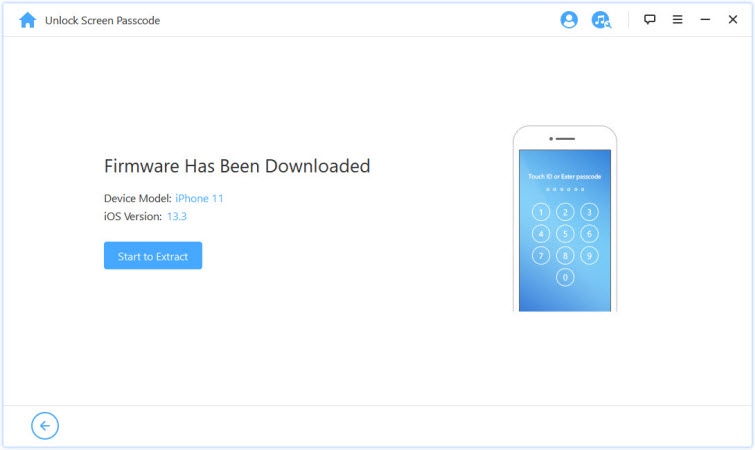 Step 4. After successful verification, click "Start Unlock". Then you need to enter "000000" into the box and click "Unlock" to let it start.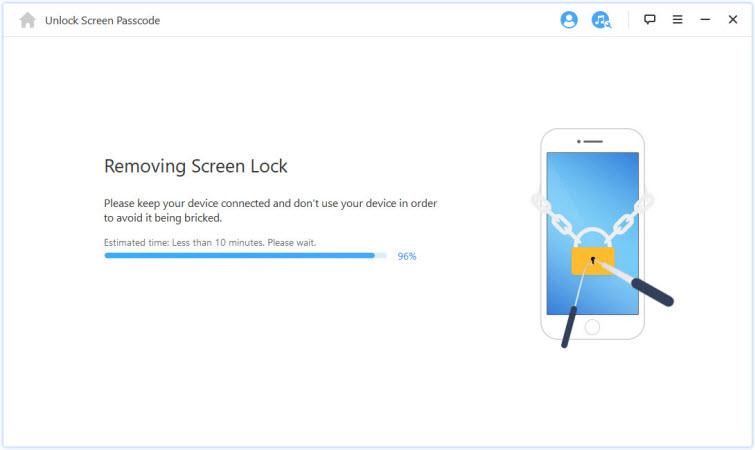 iMyFone LockWiper iPhone Passcode Unlocker does great job to handles iPhone password. The official version is 100% clean and secure. It has also been reviewed and highly recommended by profession software review sites, including SOFTPEDIA, download.hr, etc.
So if you are bothered with any iPhone password, download and try LockWiper, what are you waiting for?