Parental Controls, also referred to as Restrictions or Screen Time, let parents manage what their kids can access. You can use the controls to keep your kids from accessing age-inappropriate applications, content, and features.
To turn off the parental controls, you need to use the password you had used to keep the kids from disabling the controls on their own. If you cannot remember the password, the controls can still be disabled. However, a third-party tool will be necessary. In this article, we will show you how to remove parental controls on iPhone with or without a password.
How to Remove Parental Control on iPhone with Passcode
If you can recall the password you had used when enabling the parental controls, you should be able to remove parental controls quite easily. To learn how to remove parental controls iPhone with a password, follow the steps outlined below:
For iOS 11 or Earlier Versions:
On your iOS device, tap Settings > select General.
Click Restrictions.
Enter your passcode you set before.
Select Disable Restrictions and then enter your passcode again to complete the whole process.
For iOS 12 or Lastest :
On your device, launch Settings app.
Scroll down and press Screen Time.
Tap Turn Off Screen Time.
Enter the passcode you set before and tap Turn Off Screen Time to confirm.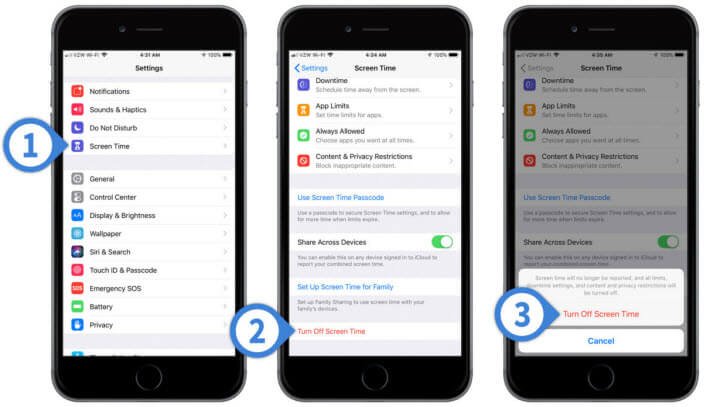 How to Remove Parental Control on iPhone without Passcode
Assuming you can't recall the parental controls password, you would want to know whether it is possible to remove the parental lock without passcode without resetting. Luckily for you, technology has made things much easier. With a tool known as iMyFone LockWiper, it is possible to turn off the parental controls even if you can't remember the restrictions passcode.
The good thing about iMyFone LockWiper is that when helping you remove the parental controls; the tool will not erase your data. The tool will work to help you recover the parental control's passcode so that you can use it to remove parental control iPhone.
LockWiper - Your Best iPhone Passcode Expert
It will recover or remove your parental controls passcode within a couple of minutes.
It will ensure your data is 100% safe during the password recovery process.
It is both quick and easy to use. Tech skills are not necessary.
It makes it possible for you to remove Apple ID without the password. This allows you to eliminate the chances of the device being tracked or blocked using the previous Apple ID.
If you cannot recall the screen lock passcode, PIN, Pattern, or you do not have access to the Face or fingerprint, you can use LockWiper to remove the screen lock in just a couple of minutes.
How to Remove Parental Controls on iPad/iPhone without Passcod:
Check the video guide below:
We also have a detailed guide with pictures below on how to remove parental lock on iPhone and iPad using LockWiper:
Step 1: Download and install LockWiper on your computer (Mac or Windows PC). After launching the tool, use your USB cable to connect your iPhone to the computer.
Step 2: On the LockWiper Home screen, select Unlock Screen Time Passcode.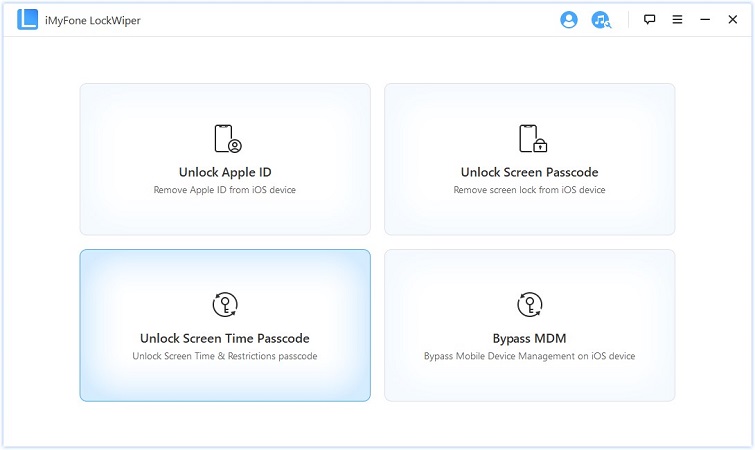 Step 3: Tap Start to Unlock on LockWiper. The tool will load your iPhone's data.
Note: If your device is below iOS 12, it will start recovering passcode of the parental control onyour device when you click Start to Unlock.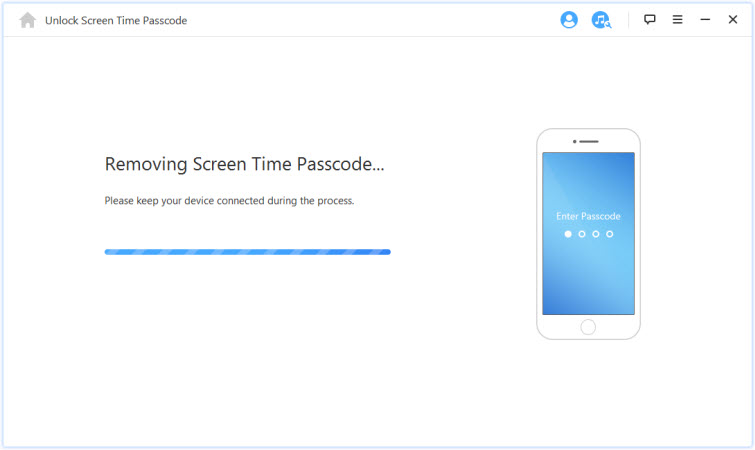 Step 4: When LockWiper finishes analyzing your iPhone's data, it will initiate the process of removing your Parental Passcode automatically.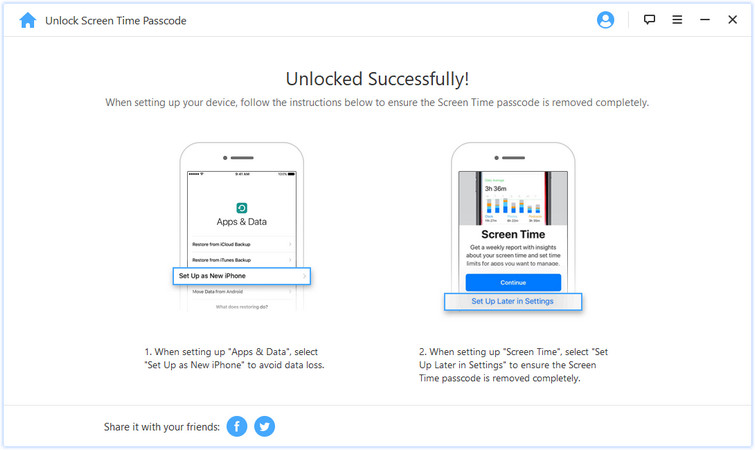 When using LockWiper to get your passcode back, you should not worry about your privacy.
How to Restore iPhone to Remove Parental Control
Now that we have shown you how to remove parental controls without password and without losing your data, we will go ahead and show you a different method you can use if you cannot recall the passcode. It is important to note that although this method can work, you will end up losing all your data.
Step 1: Make sure Find My iPhone is off (Or make sure you remember the iCloud password).
Step 2: Connect the iPhone to your computer using the USB cable and then launch iTunes. Ensure you have the latest iTunes version.
Step 3: In the Summary tab, tap Restore iPhone. On the popup that appears, hit Restore.
Step 4: Follow the onscreen steps and then set up your device after the reset.

Is there any tool for Locked Android device? Yes. We got
LockWiper (Android)
for you. It can both help you remove Screen lock or Google FRP lock from your device within only minutes.
In Conclusion:
If you would like to remove parental controls but you cannot recall the passcode you had used, this article should help you find a solution that works. The best solution you can use is iMyFone LockWiper. The tool helps you remove parental controls without passcode and without losing your data. You can use the free trial version before paying for LockWiper.