Sometimes, you may get a second-hand iPhone and what might drive you crazy is that the iPhone is locked. As a new user to this used iPhone, you would like to remove the Apple ID from this locked iPhone, but you don't know how to do this. This article focus on this exact problems and here we will offer several solutions and tips for you. Read on!
Part 1: How to Remove Apple ID from Locked iPhone via Passcode and Apple ID
Following solutions to tell you how to remove Apple ID from locked iPhone:
1: If the Apple ID Belongs to Others – via iCloud – Find My iPhone
If the Apple ID being used in your iPhone belongs to someone else, then you will need to contact the owner of the ID and ask them to remove your iPhone from Find My iPhone. Doing this will automatically unlock the device and the Apple ID will be removed from the iPhone.
Contact the owner of the Apple ID that is being used in your iPhone and ask them to follow these instructions to remove Apple ID from locked iPhone:
Step 1: Use a web browser to visit iCloud.com and sign in using their Apple ID.
Step 2: After successfully logging in, navigate to Find My iPhone > All Devices section.
Step 3: Now choose your iPhone from the list of devices shown in the All Devices section
Step 4: Next, click on the 'Erase [device]' option.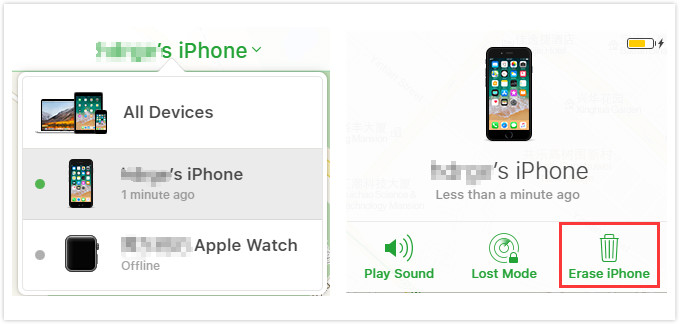 Step 5: After that, confirm the action by clicking on 'Remove from Account' option. After this step, the Apple ID will be removed from your iPhone and the device will be unlocked.
2: If the Apple ID Belongs to You:
This even makes it easier to solve Apple ID removal in locked iPhone if the Apple ID belongs to you. This is because you know the Apple ID and password that will be used to remove the Apple ID. Even if you don't remember the password or even Apple ID due to long time of not using the iPhone, you can easily recover it by different methods offered by Apple. Once you know both ID and password, you can simply remove your iPhone from the Apple ID and you will be automatically signed out from the device.
a) Remember the Passcode – via apple.com
If you know the Apple ID and the passcode, you can follow these instructions to remove Apple ID from locked iPhone:
Step 1: Visit applied.apple.com on your favorite web browser and sign in with your Apple ID.
Step 2: Navigate to the Devices section and find and choose your iPhone. Then click the Remove button.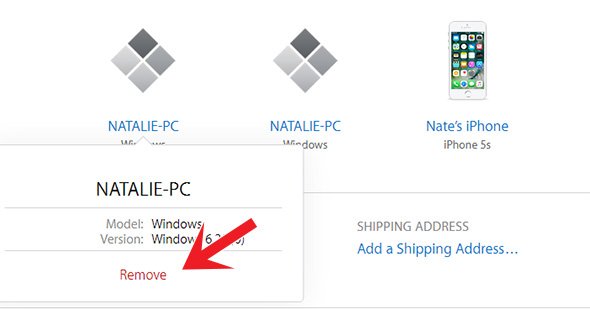 Step 3: Now click the 'Remove this [Device]' option to confirm your action.
b) Just forgot the Passcode
You can reset your Apple ID passcode using Apple Support app on another Apple device such as iPhone, iPad or iPod touch. Make sure to download it onto the Apple device which is iOS 12 or later.
Open Apple Support app in the device and follow the steps:
1. Tap "Products" at the top of the screen.
2. Scroll down the screen and tap "Apple ID".     
3. Tap "Forgot Apple ID Password", then tap "Get Started".
4. Tap "A different Apple ID".
5. Enter the Apple ID that you need to reset the password for.
6. Tap "Next", then follow the steps on the screen until you receive confirmation that your Apple ID password is changed.
Then you can go back to the "a) Remember the Passcode" part to remove the Apple ID from the locked iPhone.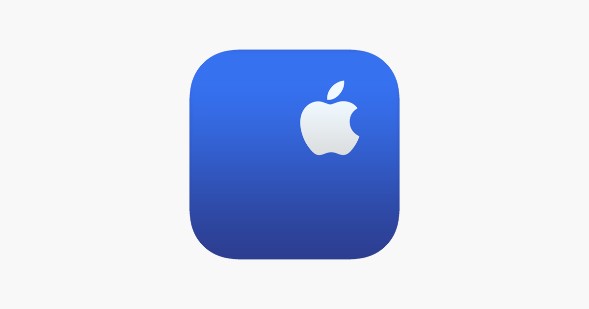 c) Forgot both the Passcode and Apple ID
If you have forgotten not only the passcode but also Apple ID on the locked iPhone, and you want to find the Apple ID first, then you may regain your Apple ID on other Apple devices, such as Apple Watch, MacBook or Apple TV.
Or you can just directly go to your Apple ID account page and click on "If you forgot your Apple ID" and then you can look it up. Enter your first name, last name, and email address. Normally, your Apple ID would be your email address. However, if you set your mobile phone number as your Apple ID, then please skip this method, as it won't work for you.  
Part 2: Remove Apple ID from an Locked iPhone without Username and Passcode
If you don't know the passcode and even Apple ID in the locked iPhone and you just want to simply remove the Apple ID from it by yourself, then you can use a professional Apple ID removal tool, iMyFone LockWiper.
This is a powerful tool that is dedicated to providing helpful solutions to different kinds of iPhone locks, whether you are locked out of a second-hand iPhone without knowing the Apple ID, or you simply forgot the passcode for the locked iPhone. With iMyFone LockWiper, you can remove Apple ID from locked iPhone within just a few simple steps. The software is easy to use thanks to its user-friendly interface and it has several other useful features.
Here are the key features of iMyFone LockWiper:
Remove Apple ID from any iDevice as long as it is activated & NO need to know the Apple ID or the password being used.
You can use new Apple ID without any issue after removing the old one as it is 100% safe.
Unlock/bypass any type of lockscreen from any iOS Device including 6-digit passcode, Face ID, Touch ID, and 4-digit passcode.
Remove/bypass the lockscreen of an iDevice even if it is disabled or has a broken screen.
Support all iOS versions including iOS 15/14.
Steps to Remove Apple ID from an Activated iPhone without Password
Step 1: Use a compatible lightning cable to connect your iPhone to your PC. Make sure the operating system detects the device.
Step 2: Launch iMyFone LockWiper on your computer, then click on Unlock Apple ID mode.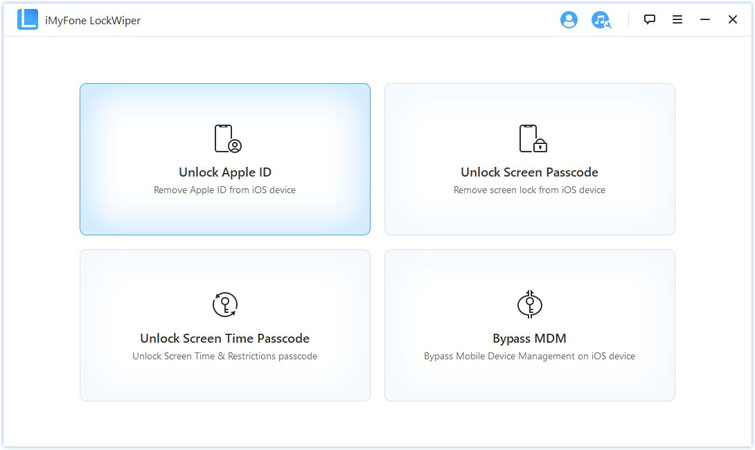 Step 3: Next, click on Start to Unlock option when it is shown on the screen.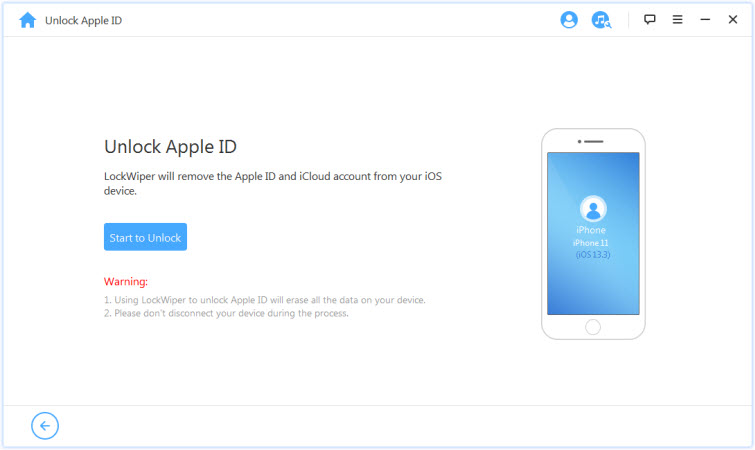 iMyFone LockWiper will start the unlocking process and the Apple ID will be removed from your iPhone once the process is completed.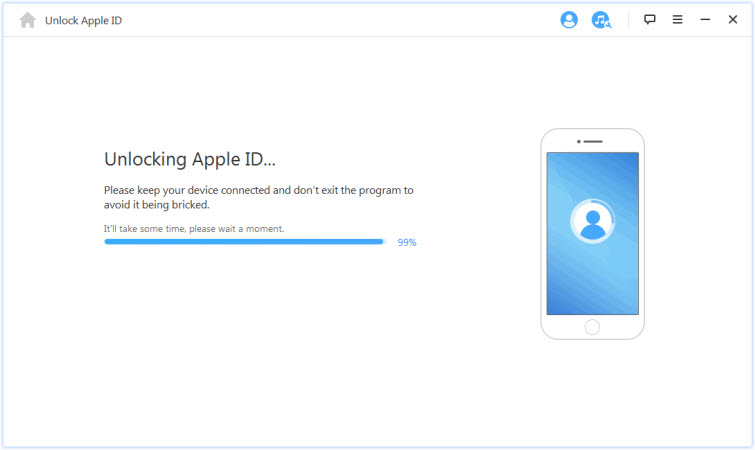 Part 3: Tips for Before Getting or Giving Away a Second-hand iPhone
Before you buy a second-hand iPhone:
Tip 1: You should understand the potential risk. Other than the situation mentioned above that the iPhone has been locked with Apple ID still in it, it is also important to know that if the seller sell you an iPhone understand insurance, then once they sold it and report it as stolen for insurance money, you might stand the lose your iPhone.
Tip 2: Check the activation lock. When purchasing a used iPhone, check if there is still activation lock in the iPhone. You can check it by: go to Settings > General > Reset > Erase All Content and Settings. Once it's been reset, pop in your SIM card and restart the iPhone. If you're asked to enter an Apple ID and passcode to proceed, this means that the activation lock is still active on the phone. You may need to ask the original owner to remove it first.
Tip 3: Check the IMEI status. It is important to know that you should be aware of is to check the IMEI number of the used iPhone you are just planning to buy. You can do that via: https://www.imei.info/. With this, you will know that whether if used iPhone you are going to purchase is a stolen one.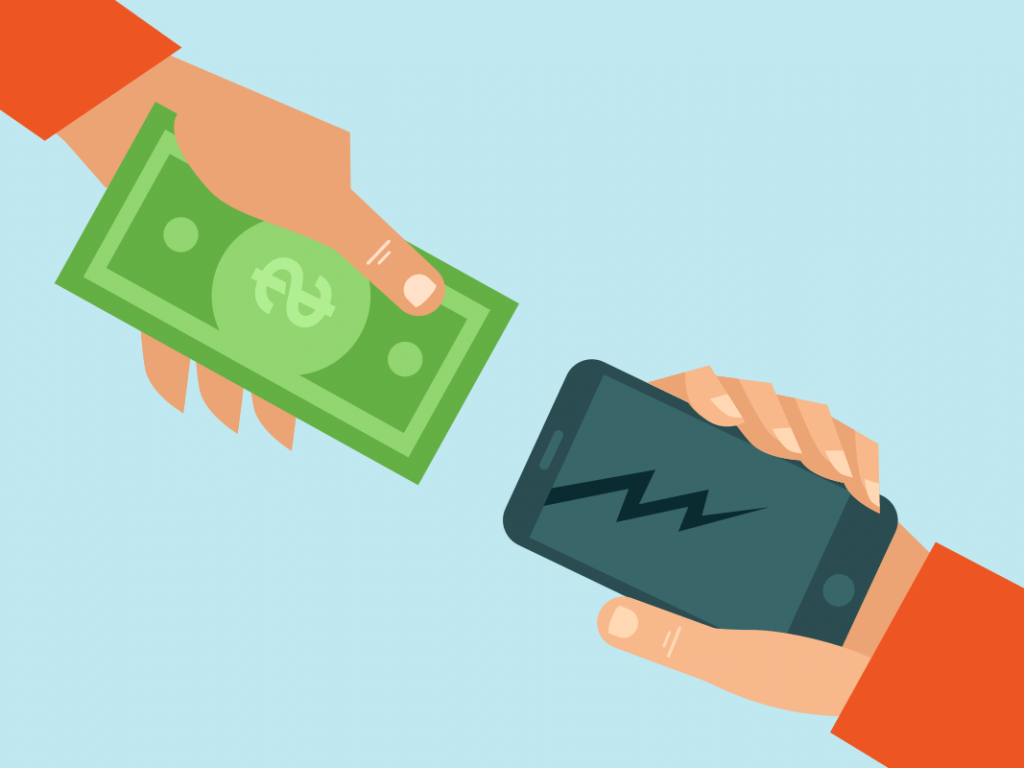 Before you sell or give away your used iPhone:
Tip 4: Transfer information to your new device. Use Quick Start to automatically transfer information if using iOS 11 or later; use iCloud, iTunes, or the Finder if using iOS 10 or earlier.
Tip 5: Remove all the personal info in the old iPhone:
1. Sign out of iCloud and the iTunes & App Store.
2. Go to Settings and tap General > Reset > Erase All Content and Settings.
3. Remove the old device from the list your trusted devices in your Apple ID.