Vanessa sent a distress report of how she is finding it hard to unlock her iPhone, since she forget the four-digit passcode on her iPhone. All solutions she stumbled upon seem to be fruitless.
We all will meet the same troble like Vanessa had. In fact, a 4-digit password on iPhone is similar to the pin code you use for an ATM bank card or debit card. The password used to unlock a device and the one used for parental restriction settings are independent so that you may have different access codes for each of these functions.
What to Do If You Forget 4-digit Passcode on Your iPhone
You should know that, there's no way to recover iPhone screen passcode directly so far. The only way to unlock your iPhone when you forget the 4-digit passcode is to remove the screen passcode completely. However, please note that, when you remove the passcode, all the data on your iPhone will be deleted as well.
Fortunately, if you have synced your iPhone with iTunes before, you still have a chance to back up your iPhone data before you remove the passcode. You can try it by connecting your iPhone to iTunes. If iTunes doesn't request for the passcode, you can use the "Back Up Now" function.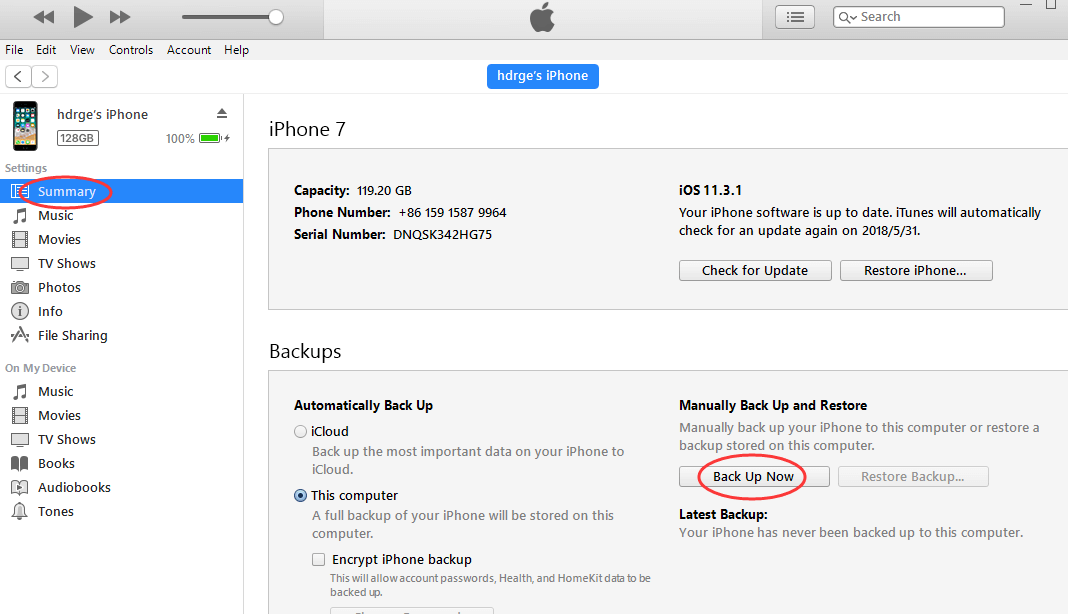 After iPhone backup, you just need to choose a way to remove your iPhone screen passcode. There are some ways to achieve, but not each way is available for you. To save your time and energy, we recommend you to use a great iPhone screen unlocker for help.
Remove Screen Lock When You Forget 4-digit Passcode
Do you want to unlock your iPhone securely and timely in a simplest way? Are you looking for a verified unlocking tool to get your iPhone unlocked with ease? Following, we will recommend you a powerful unlocking tool to remove screen lock. The powerful tool you can trust is iMyFone LockWiper.
iMyFone LockWiper is designed to help you unlock your iOS device in just a few steps without hassle. It is a well-built app whose functionality and user-friendly features are the safest and smartest way to unlock your iPhone. No tech skills required, it is a complete self-service program. As it has such powerful feature and supports all sorts of iPhone screen lock, forgetting four-digit passcode on an iPhone is no longer a big deal.
Features of iMyFone LockWiper - iOS 16 Supported:
It can unlock your iPhone screen without password.
Whether you forget your passcode, have a broken iPhone, a disabled or a locked iOS device, iMyFone LockWiper is the best remedy for you.
It is fully compatible with all iOS versions for iPhone, iPad, and iPod Touch.
It has proven itself to have high successful unlock rate.
Steps to Use iMyFone LockWiper When You Forget 4-digit Passcode on Your iPhone
Step 1: Launch the Application and select "Unlock Screen Passcode" mode. Click "Start" to begin the process.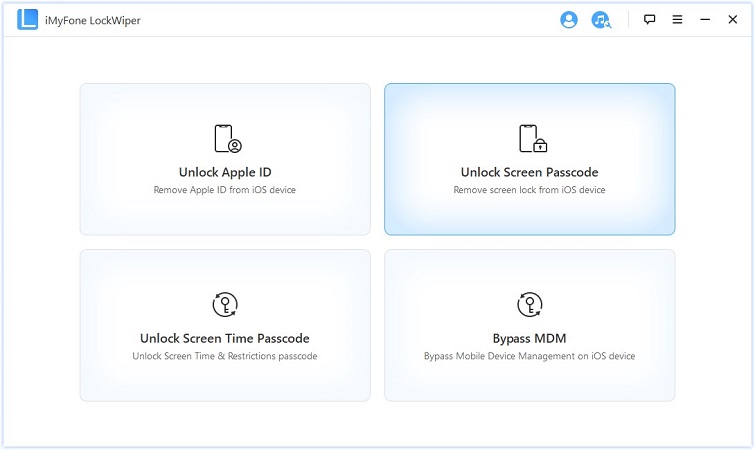 Step 2: Connect the device to your computer via an Apple USB cable, and click the "Next" button to start loading your device information.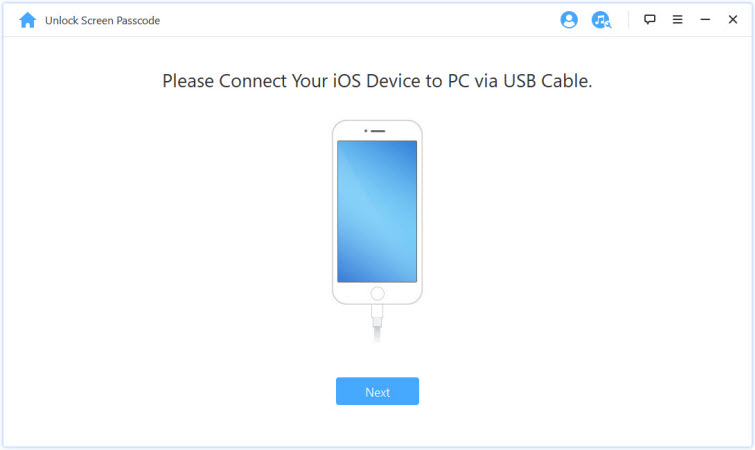 Step 3: Download and export the firmware package. Wait a few minutes to download and verify the firmware package.
Note: The program will automatically detect the model of your device. Select the supplied firmware version and click on "Download".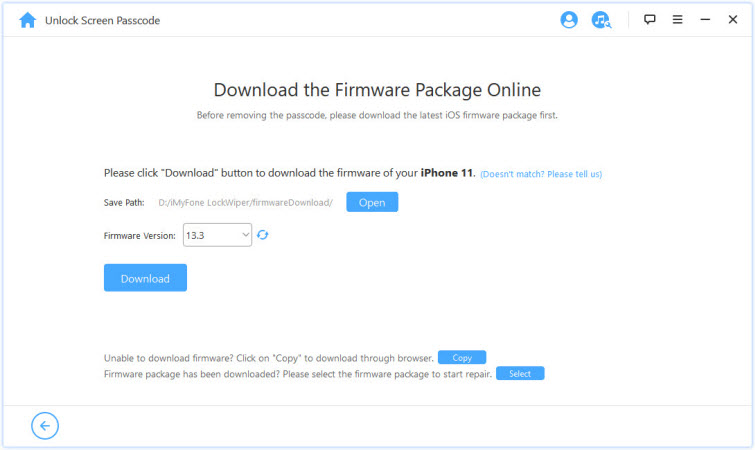 Step 4: When the verification completes, click "Start to Extract" and kindly wait for it to complete.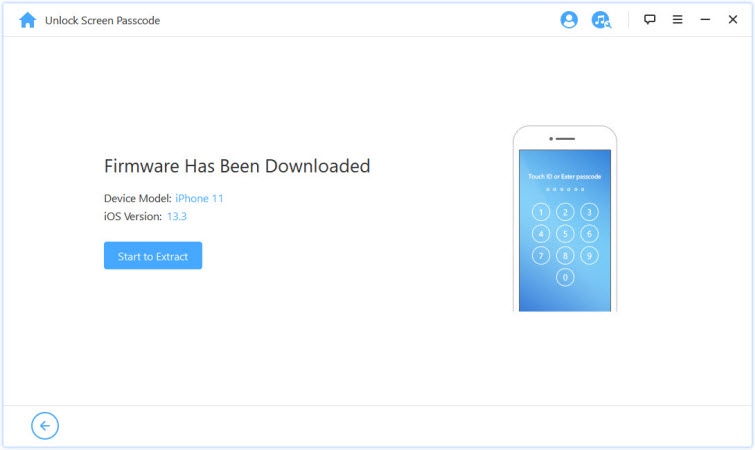 Step 5: Click "Start Unlock" to get started to unlock screen passcode.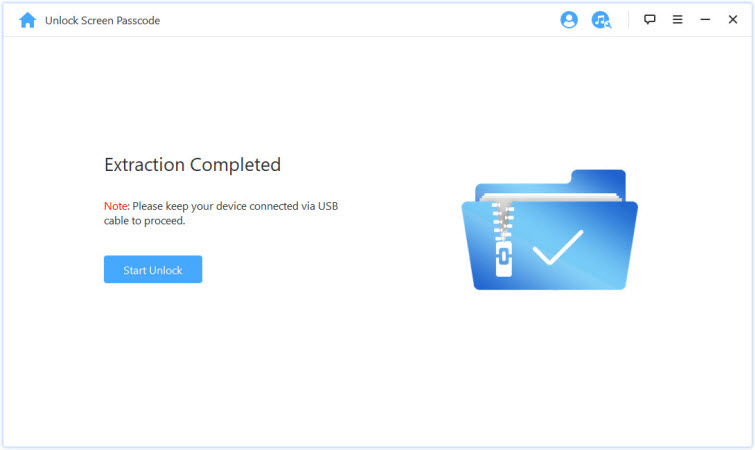 Step 6: Read the alert carefully. Enter "000000" to confirm that you agree to unlock your device and click on "Unlock".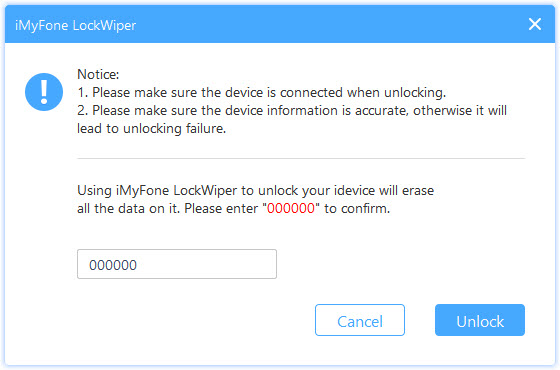 Step 7: Wait for a few minutes for the process to complete, and then the password is gone from your iPhone.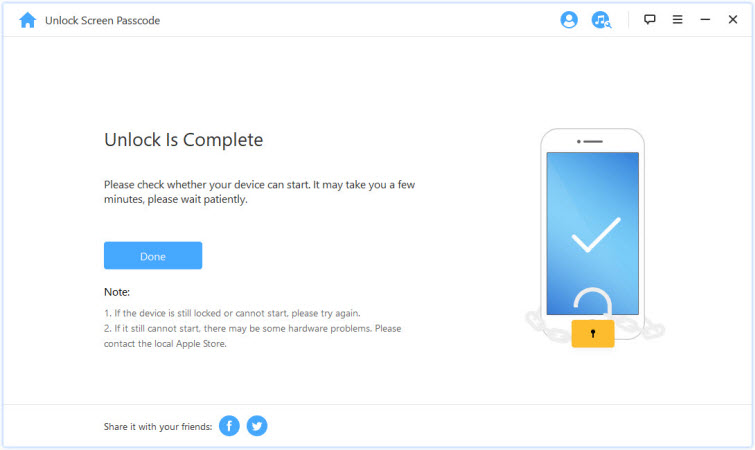 Sum up
There are tendencies that you get locked out, as you forget the four-digit passcode on iPhone or try too many combinations in a short time, which makes the phone dormant for a while. iMyFone LockWiper can be a useful solution when accessing to your iOS device is denied due to forgotten passwords.