If you got the notification "iPod is disabled, try again in 23614974 minutes!" or anything that looks like it, and you are wondering how to unlock your iPod Touch without iTunes or a computer, then this article is for you.
When Will Your iPod Touch Be Disabled?
In the event that you enter the wrong passcode on your iDevice 1 to 5 times, you will get red notifications telling you that the passcode is wrong. When you input a wrong passcode the 6th time, you get the report- "iPhone is disabled, try again in 1 minute." This locks the iDevice, and you can't enter any passcode until after 1 minute.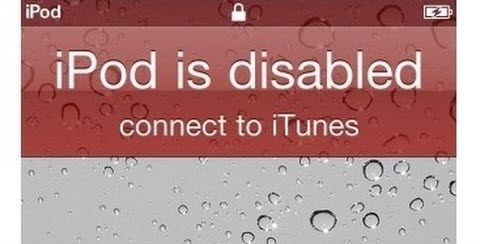 If you enter a wrong passcode yet the 7th time, there comes the notification, "iPhone is disabled, try again in 5 minutes." On the 8th attempt, your iDevice gets locked up for 15minutes, and on the 9th wrong attempt, it gets locked for 60 minutes before you get another trial attempt. If you go on to enter the wrong passcode a 10th time, the iDevice gets disabled completely and you'll have to unlock using iTunes.
5 Ways to Unlock a Disabled iPod without iTunes or Computer
Method 1. How to Unlock a Disabled iPod without iTunes?
In the event that you do not want to go through the complexity of unlocking your iPod Touch using iTunes, then it is necessary to make use of simpler methods to do this. Although there are numerous ways to unlock an iPod Touch without using iTunes, one sure method that stands out is by using iMyFone LockWiper Unlock iPod. This software provides simple, uncomplicated and very effective ways to unlock any disabled iDevice. It comes with very amazing features that help you get the work done in stress-free ways.
You Shouldn't Miss out LockWiper!
Quickly unlocks disabled iPods without using iTunes.
Supports unlocking of disabled, locked and even broken screen iOS devices.
Apart from unlocking screen passcode, also supports to unlock iPhone frome iCloud account without password - super powerful
Do any unlocking with high rate guaranteed.
Steps to Unlock a Disabled iPod Touch without iTunes
Video Tutorial about 3 Steps to Recover/Reset iPhone Passcode without Losing Data
Can skip to 0:48 to see the LockWiper part.
Step 1: Download, install and Launch LockWiper on your PC. Choose "Unlock Screen Passcode" from the home interface.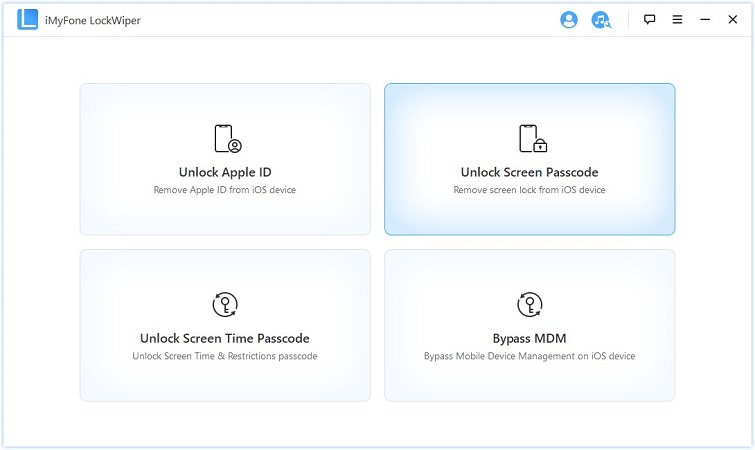 Step 2: Connect your iPod to computer and select Start. Your iPod will be automatically detected. Click "Download" there.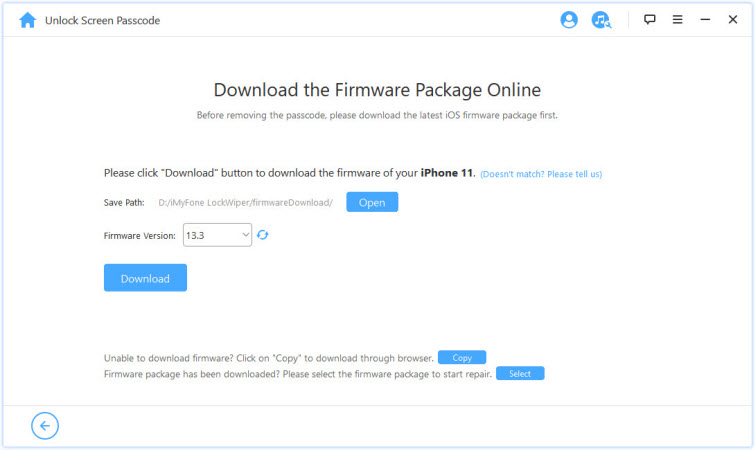 Step 3: Then click "Start to Extract".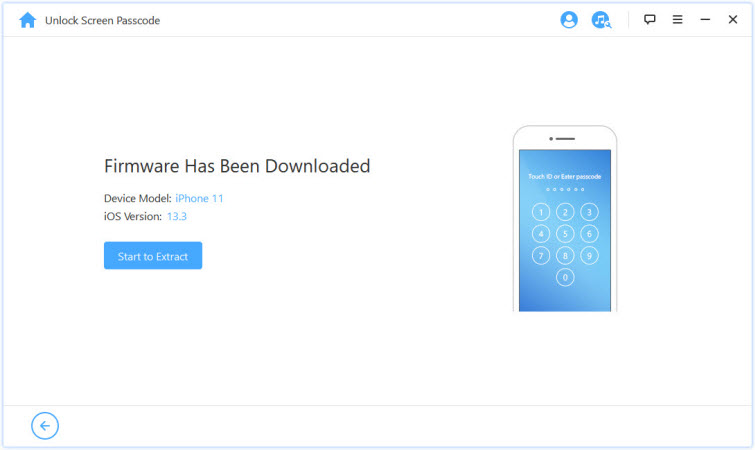 Step 4: Once this is done, click on Start Unlock . Enter "000000" into the confirmation box and click "Unlock" to proceed.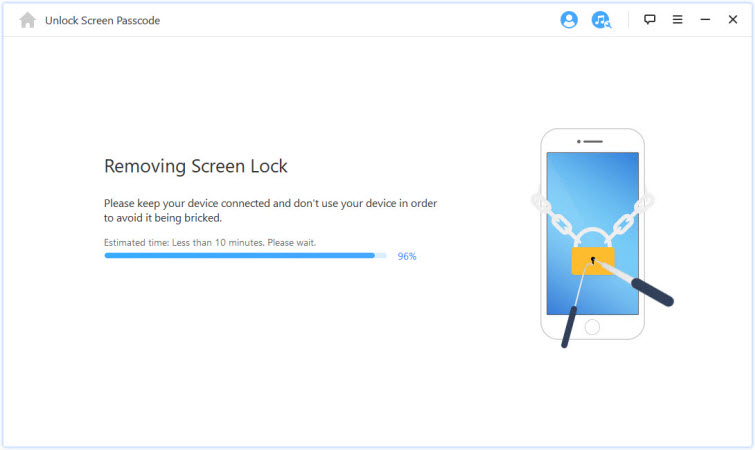 Just wait for a few minutes for it to complete. When it's done, screen passcode will be removed from your iPod. You can set up a new passcode then.
Method 2. Using Siri to Unlock Disabled iPod without iTunes or Computer
One of the easiest ways to unlock your disabled iPod touch without iTunes or computer is by using Apple's Siri. In fact, most users readily settle for this method because it doesn't use a computer and also doesn't erase existing data. Here are the steps:
Press and holdthe Home button to activate Siri.
Ask Siri what time it is. This will show a clock icon with your current time zone.
Select the Clock icon, then click the plus "+" sign at the top-right of your screen.
Type in some characters into the search bar displayed on top of your screen.
Press and Hold the search button, then release to highlight the text.
Click on the highlighted text again to Copy it.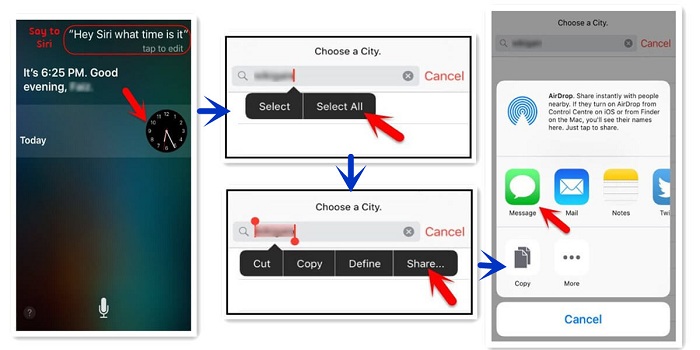 Select the icon to the right after "Copy" and then Share. This displays a menu with diverse share options.
Select the Message option, displaying a new message window.
Press and hold the To field displayed on top of the screen, following Paste. And tap the return button on your keyboard.
Then tap on the "Create new Contact" button. On this screen, choose to add photo and tap on the "Choose Photo" option.
Wait for a few seconds, then press the Home button. This shows that you have successfully bypassed passcode.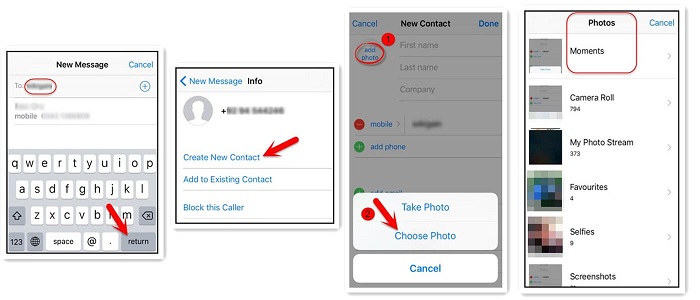 Limits of This Method:
This way only works for iOS 10 and earlier because Siri loophole was fixed in newer iOS versions.
It doesn't remove the passcode from iPhone. So you need to repeat the steps every time you want to access your iPhone.
Method 3. Using iCloud to Unlock Disabled iPod without iTunes or Computer
In the event that you do not have access to your iTunes or your PC, then this is the method you should consider using. This method will reset your iPod, but this can be done only when Find My iPod was enabled in iCloud, and your iPod registered with your Apple ID before it was disabled. Follow these steps to fix your disabled iPod Touch:
Step 1: Visit icloud.com/#find on any iDevice or Mac or PC.
Step 2: Log in with the Apple ID associated with the disabled iPod Touch. Click Find iPhone option.

Step 3: Navigate to All Devices, find and select your iPod touch from the list.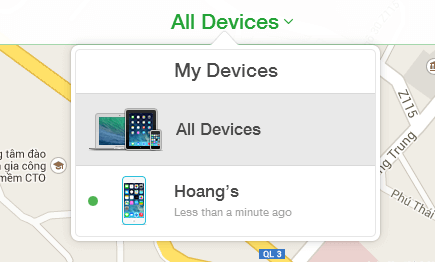 Step 4: Select Erase iPod and Confirm to proceed. This initiates the reset process, wiping off all data in the process, including the passcode.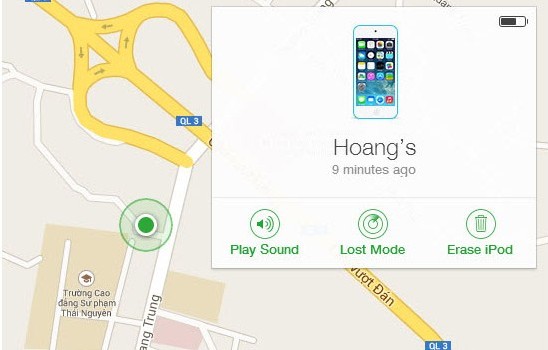 Limits of This Method:
Your iPod should have iCloud account log in and have "Find My iPod" enabled.
You should know the iCloud account and password.
Your iPod must have internet. Or the remote erasure won't take effect.
Method 4. How to Unlock iPod Touch without Passcode - Restore iTunes Backup
iTunes backup is capable of restoring your iPod Touch as long as you have previously backed the device up and you have previously marked the computer as trusted on the iPod Touch. This is done through iTunes. This might seem like the easiest way to unlock iPod Touch without passcode but it is also the one with the most requirements. Let's see the steps to unlock a disabled iPod Touch with iTunes.
Go to the summary of your iPod Touch in iTunes.
You should see a Restore Backup option. Click that.

A window will come up asking you to select the device backup you want to use for the restore. Select the proper one and click restore.
Your device will restart and then start syncing the data back to the device. Let the process completely finish before you disconnect your iPod Touch. iTunes and your iPod Touch will notify you when the process is done.
Limitations of this method:
You have to backup your iPod Touch on the computer before.
You data will be synced to the old backup.
Method 5. How to Unlock iPod Touch without Password - Erase In Recovery Mode
iDevices have a feature known as recovery mode that allows you to put your phone into a reset mode by using physical keys on the device. Here are the steps to unlock a disabled iPod Touch in Recovery Mode.
Connect your iPod Touch to your computer.
To start the process on an iPod Touch you will press and hold the home and top button at the same time until you see an iTunes icon on your iPod Touch along with the image of a power cable.
iTunes should automatically detect a device in recovery mode. It will pull up a window stating there is a problem with your iPod Touch.

Click on OK. In general, the process should take less than 15 minutes.
With the options above you will be able to unlock your iPod Touch and use it again.
Limitations of this method:
This way will erase all data on the iPod Touch. In this way, you can unlock iPod Touch without password.
---
To Sum up:
There are three different ways you can easily unlock your iPod Touch without password. iMyFone LockWiper is the most convienent solution to get you re-access your iPod Touch without any limitations. Why not try it now for free?