Are you curious to know how to make WhatsApp Web work without a phone? Why WhatsApp Web is not working on Chrome, Safari, iPhone, and iPad?
If yes, read this article completely. We are going to give you detailed information regarding WhatsApp Web, its problems, and its solutions. Moreover, an online WhatsApp data recovery software will also be discussed to let you know how to read WhatsApp messages without WhatsApp Web on a PC.
Part 1: What is WhatsApp Web; How Does It Work?
WhatsApp Web is a web-based version of WhatsApp. It is an online website where you are required to scan a QR code with your mobile phone in order to mirror your WhatsApp account on the computer screen. You can use the same contacts, conversations, chats, and groups on the desktop. You can log in and log out of your account whenever you want. Through WhatsApp Web, anyone can share his/her computer data on WhatsApp.
How does it Work?
You need to go to the WhatsApp Web site and then scan the code with your mobile phone.
This will open your mobile's WhatsApp on the computer screen.
The contacts and user interface come the same on the computer screen as on your mobile.
There is nothing different in using WhatsApp and WhatsApp Web except mobile screen and computer screen.
Part 2: Why is WhatsApp Web Not Working on Chrome/Safari/iPhone/iPad
There are several reasons why WhatsApp Web does not work properly sometimes. It can be on any platform Chrome, Safari, iPhone, and iPad.
If you are also stuck in a WhatsApp Web, not working problem, then go and check out all these listed-below possibilities.
1: Internet Connection
A poor internet connection never allows WhatsApp and WhatsApp Web to work properly. Make sure that both devices (Computer and Mobile phone) have a good internet connection.
2: Mobile Heat Up
Sometimes mobile heats up a lot due to continuous use. In this case, it does not work normally and cannot create a connection with WhatsApp Web. Try to keep your mobile phone powered off for some time in this situation.
3: WhatsApp Account
Once you log in to WhatsApp Web, you can open and use it whenever you want before logging out. But, if your account is logged in only on the computer and not on your mobile, then again, WhatsApp Web will not work. For this, make sure to have the same account login on mobile and computer at the same time.
4: Signal Problem
If you are using mobile data, then signal issues can cause WhatsApp Web not working problems. For this, turn off the Airplane mode on your mobile and turn it on within some minutes.
Bonus Tip: Read WhatsApp messages without WhatsApp Web on PC
iMyFone ChatsBack is one of the best WhatsApp data recovery software that restores deleted WhatsApp and WhatsApp Business data in an easy way. It also enables users to read WhatsApp messages on PC without WhatsApp Web. It will not only transfer WhatsApp messages to the computer but also be able to change data format into PDF, CSV, Excel, and HTML files.
Here are some steps that you can follow to read WhatsApp messages on the desktop without WhatsApp Web.
Step 1: Launch iMyFone ChatsBack on your computer and open it. Connect your computer with a good internet connection.
Step 2: Four options will appear on the screen; click on the first"Device Storage. This will allow you to get data from your mobile storage to the computer.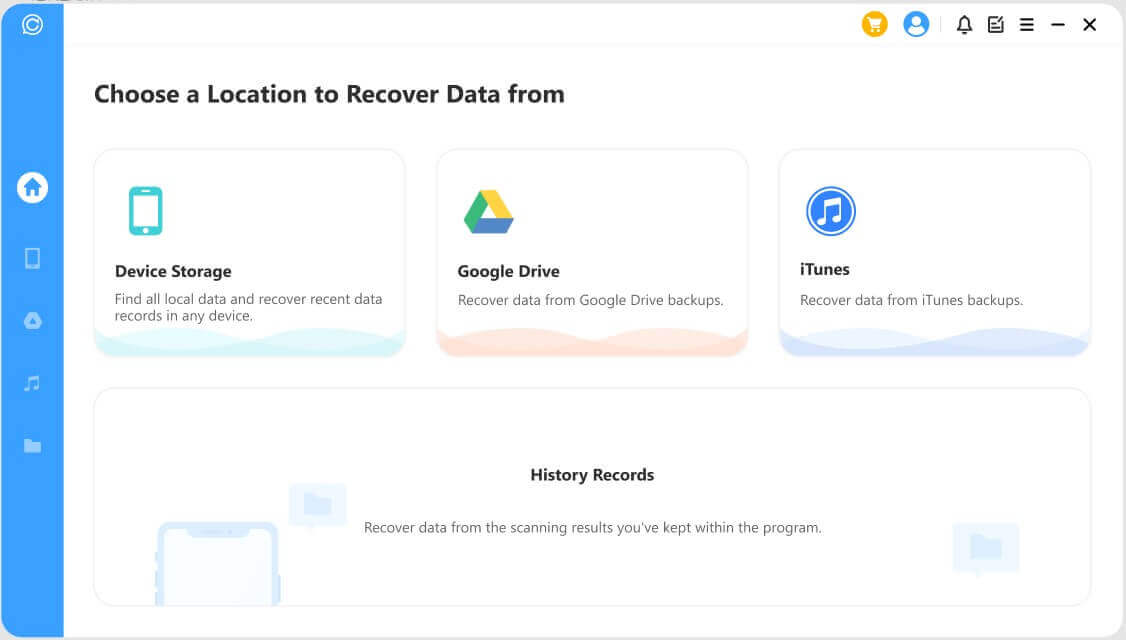 Step 3: Connect your device, allow all permission to transfer data, and click on the"Start"button. ChatsBack will start scanning data from your device.
Step 4: At the end, the software will Verify Analyze the database and will show all the extracted WhatsApp data on the computer screen. Click on the"WhatsApp Chats > Recover to PC. This will save you WhatsApp Chat to your computer at the chosen location.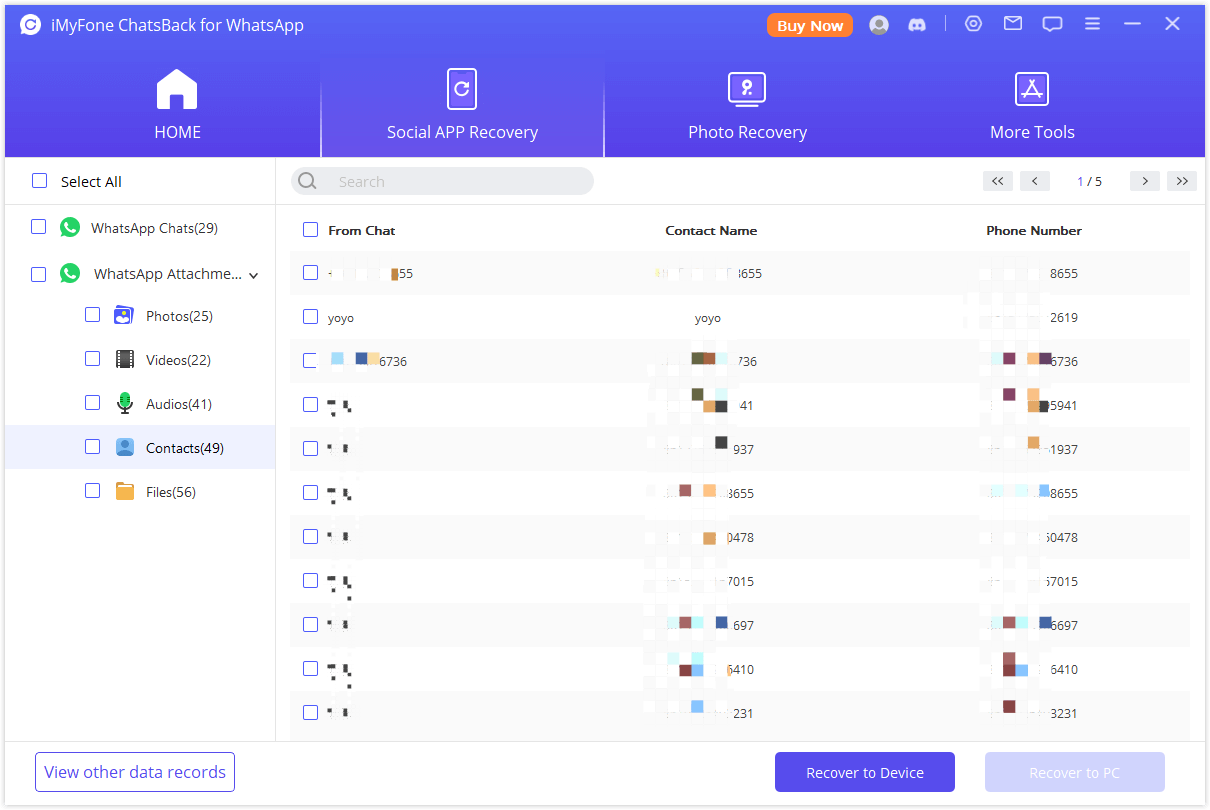 Part4: FAQs about WhatsApp Web
1

Can WhatsApp Web Work Without a Phone?
Yes, it is possible to use WhatsApp Web without a phone. WhatsApp desktop application can be downloaded and used on the computer. Other than this, you can also use the online WhatsApp Web, where you can log in to your WhatsApp account by scanning a QR code. You will just require the mobile phone to scan the code. After that, your account will be opened on the desktop. This way of using WhatsApp Web is very safe. Whenever your account is opened, you will get a notification. Moreover, you can also log out of the account whenever you want.
2

Does WhatsApp Web Work When the Phone is Far Away?
WhatsApp Web works when mobile scans QR code and connects with an internet connection. If your mobile is far away from your computer and has the internet, then WhatsApp Web will work. And if your mobile does not have an internet connection, then no matter if the mobile is near or far away, WhatsApp Web will not work.
3

Does WhatsApp Web Work When Phone is OFF?
No, it is not possible. As mentioned earlier, WhatsApp Web does not work if there is no internet connection to the mobile phone. It is obvious that a power-off mobile never has an active internet connection, and it will not allow WhatsApp Web to work properly. The phone should be powered ON and connected with an internet connection for WhatsApp Web to work properly.
4

How to Make WhatsApp Web Work without a Phone?
WhatsApp Web works without a phone but make sure to scan the QR code with a mobile. After that, the phone will not be required anymore. Then you can use WhatsApp Web freely on the desktop. Remember, both computer and mobile phone should have an internet connection whenever you use WhatsApp Web.
Conclusion
WhatsApp Web is an online web-based version of WhatsApp that mirrors your WhatsApp account on your desktop. The problem of WhatsApp Web not working can be due to many reasons, which are discussed above. Make sure to check and keep everything correct. You can also use iMyFone Chats Back to view and read WhatsApp chat on your desktop without using WhatsApp Web. ChatsBack is available for both Android and iOS platforms and is totally free to download. Download and transfer your WhatsApp chat to the desktop without using WhatsApp Web.