Forgetting your password can be extremely annoying and generally inconvenient. It would mean that all data that you may be having on your phone becomes inaccessible. With how much most people have their work on their phones nowadays, having this happen would not be in any way enjoyable.
To make matters worse, imputing wrong passcodes will lead to your iPhone getting disabled for some amount of time. If this ever happens to you, you no longer have to panic and be in distress as this article will educate you on how exactly you can bypass your forgotten iPhone passcode and be able to gain access to your device again.
The Comparison of the Methods
There are very many methods that can be deemed to be not only effective but also reliable when it comes to bypassing an iPhone's passcode. It is however a fact that there cannot be two methods that will be exactly alike in terms of their advantages and disadvantages. That is why comparison enables one to be able to decide the best option.
| | | | | |
| --- | --- | --- | --- | --- |
| Method | Ease of use | Success Rate | Time-Taken | Compatibility |
| | Very easy | 98%+ | Few minutes | iPhone 6 - iPhone X |
| | Very difficult | Low | Between hours and days | Compatible with all iPhone models but this is dependent on the specific conditionalities |
| | Difficult | Very low | Takes a few minutes | The lower iOS versions, from 8 to 13 |
| | Relatively difficult | High | Varies depending on whether you had initially backed up your data, between minutes and a few hours | All |
How to Bypass the iPhone Passcode without Siri or iTunes--Using iMyFone iBypasser
If you're looking for the easiest and most effective way to unlock iPhone with 6 digit passcode, then you should never miss iMyFone iBypasser. Its intuitive and user-friendly interface makes it an ideal choice even for non-tech savvy users. And the compatibility is not the problem as this tool works well on iPhone 5/6/7/8/X. This powerful software is designed to bypass iCloud activation lock on iPhone 5S to iPhone X running iOS 14.8 and later versions. Read the following great features to know more details.
Features of iBypasser:
No Apple ID or password required.
Removes different types of passcode like the four-digit passcode and six-digit passcode.
Allows you to use a new Apple ID after bypassing.
No worries of being tracked or erased by previous Apple ID.
Easy to use, working efficiently and quickly.
Steps to Bypass 6 Digit Passcode on iPhone with Siri or iTunes
Step 1. Download and launch iMyFone iBypasser on your computer. Choose the "Remove Screen Lock and Bypass Activation" mode.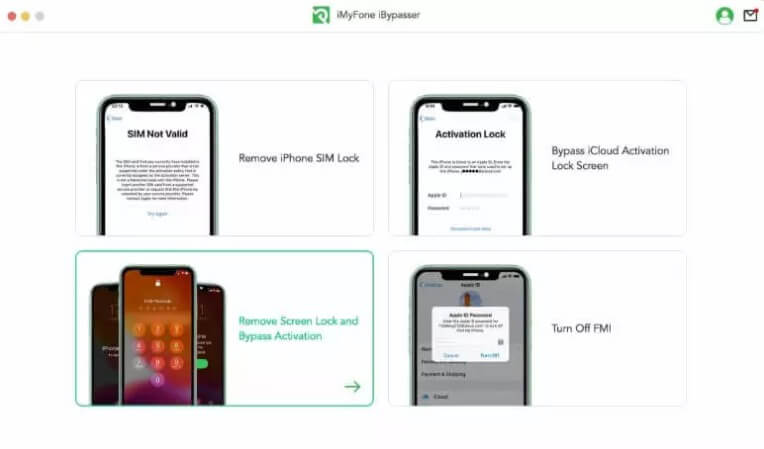 Click "Start" and connect your iPhone/iPad/iPod touch to the computer with a USB cable.
Step 2. Follow the onscreen instructions to put your iOS device into recovery mode.
Check whether Find My [device] is ON or OFF and the iOS version of your device. Click "Next" after selecting the information.
Step 3.The program will start downloading a package which helps you jailbreak your iPhone.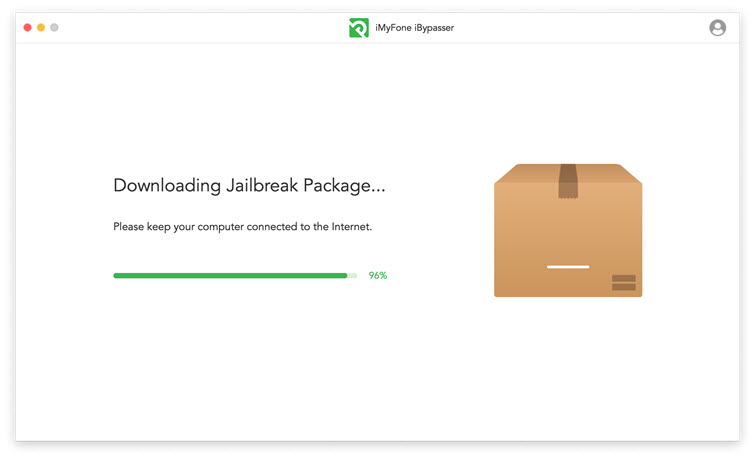 Follow the onscreen instructions and then click "Next" after the jailbreak finished.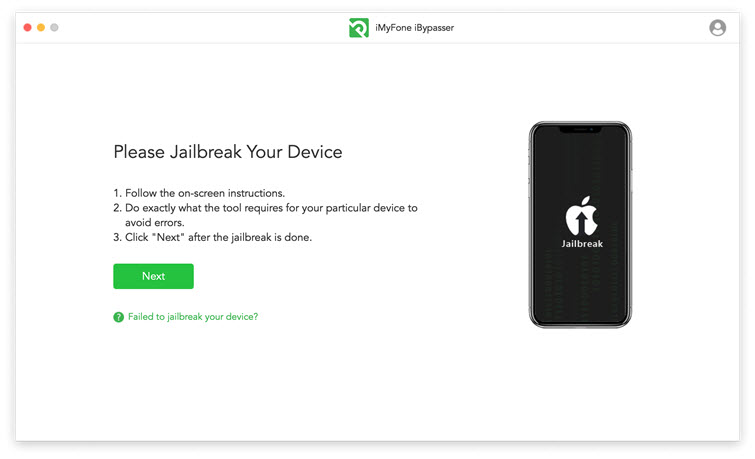 Step 4. For lost mode iPhone/iPad/iPod touch running iOS 13 and later versions, after jailbreaking, iBypasser will turn off Find My [devie].
Confirm the FMI status on your device after the program finished turning off Find My [device] and click "Confirm" to continue.
When the process is done, the previous Apple ID will be removed. The lase mode screen no longer exixts.
Bypass 6 Digit Passcode on iPhone with iTunes
If you would like to only remove your passcodes for your lock screen but keep your firmware, you should follow these steps below:
Step 1: You will first need to enter the recovery mode on your devices such as the iPad, iPhone, and iPod Touch. If you are using the iPhone 8 or 8 plus, you will press the power button and not let go together with a volume button until t switches off. You will then hold on to the power button while connecting your phone to a computer until you see the recovery-mode screen. For the iPhone 7 and 7 Plus, the only difference is that you do not need to press on to the volume button when switching the phone off.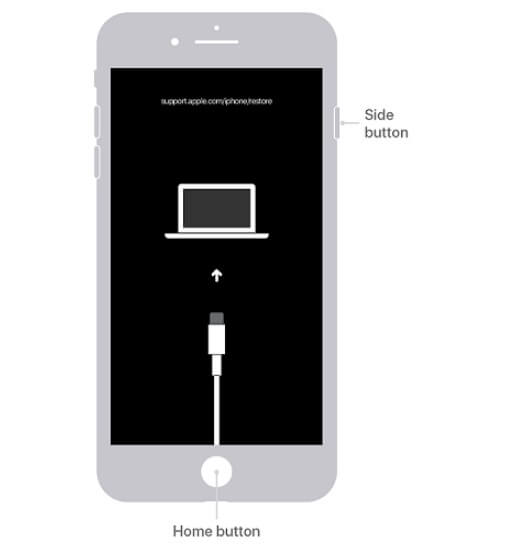 Step 2: Restoration of your phone. You will then click on the 'Restore' option so as to allow the iPhone to get erased. If iTunes is not automatically running, you can open it by double-clicking.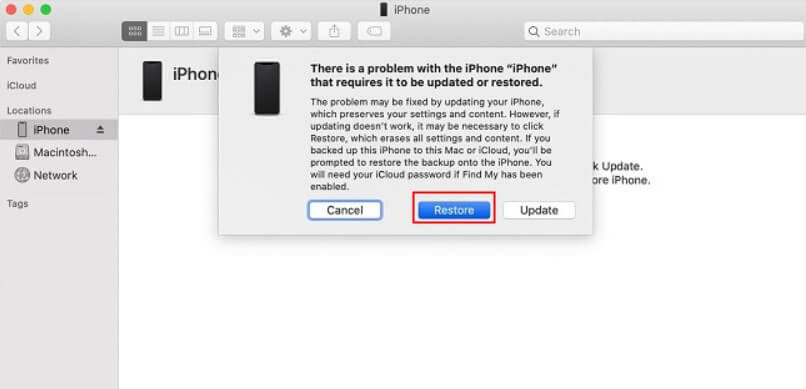 Step 3: Setting up your iPhone. All you have to do now is wait for the restoration process to end. You can then go to your iPhone and follow the instructions that will be on-screen for you to set up and be able to use your device.
How to Bypass iPhone Passcode with Siri (For iPhone 6 and earlier)
If you would wish to bypass an iPhone 6 passcode, you can do so by getting Siri to do it. Although this way takes you round and round in terms of bypassing a forgotten passcode, it is the only possible solution for anyone who may not want to erase the data from their iPhones. The steps to be followed are:
Step 1: Press and hold the "Home" button so as to activate your iPhone's Siri.
Step 2: Instruct Siri to set up a reminder.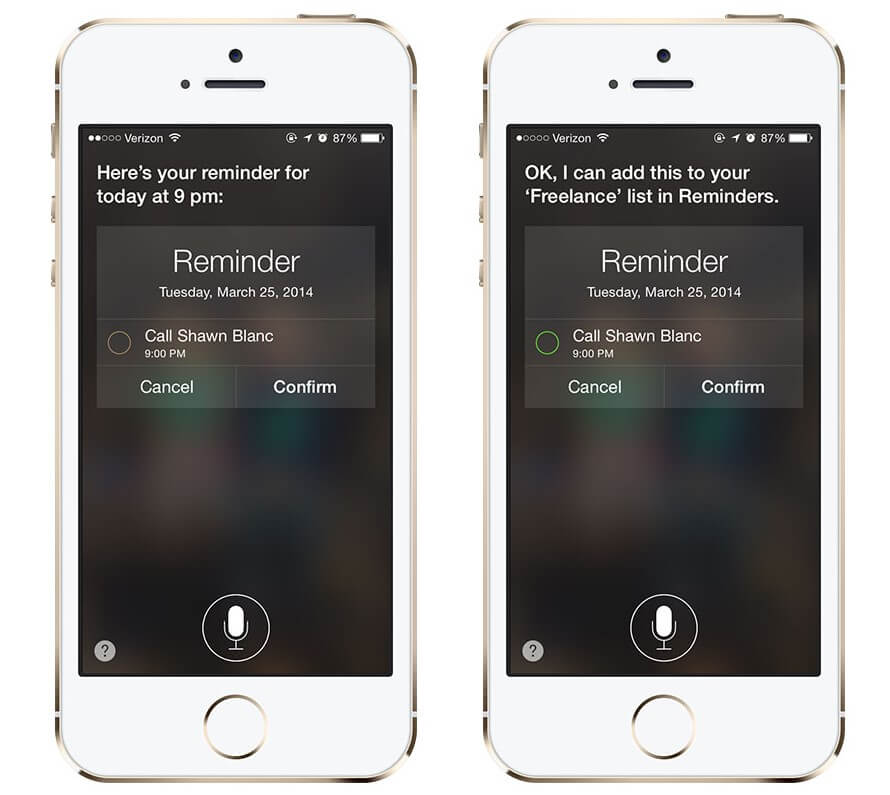 Step 3: Click on the reminder that has just been added to take you to the 'Reminders' app.
Step 4: Click on the home button to return you to your Home screen. Just like that, you would have been successful in bypassing your lock screen. This is considered as a way to hack your iPhone and has been fixed in the later versions of iOS. It therefore only works on iPhones that use iOS 8.0 to those that use iOS 10.1.
Bypass iPhone Passcode with iCloud
There is also an option to unlock your lost or forgotten passcode by logging into your icloud. By following the steps below, you will be able to do so successfully:
Step 1: Visit the official iCloud website. Enter the "Find My" feature.
Step 2.Click "All Devices" and select your lost iPhone from the device list. Here is an example of my iPad.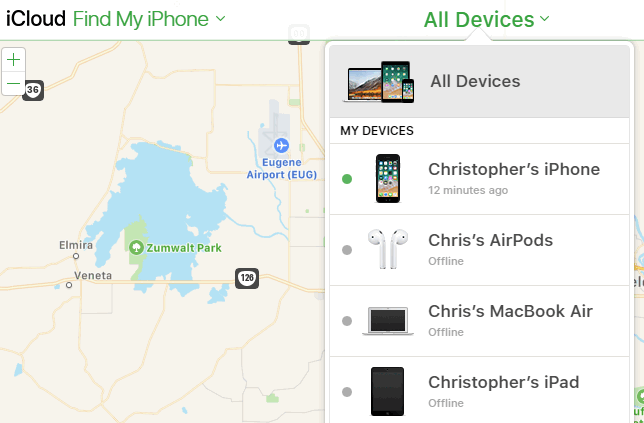 Step 3. You will then be required to enter your Apple ID password yet again to confirm the command. If your phone has iOS 7 going on, you will also need to input a phone number along with a message. This is usually useful in the instance that your phone has been stolen and is therefore not necessary for simply unlocking your phone.
Step 4. Now that your phone's content has been erased including your passcode, you can restore all your data and information onto your phone again simply by using the iCloud backup feature. By following these steps, your iPhone will now be unlocked and you will have managed to restore all your data.
Conclusion
One forgetting their iPhone passwords for any reason whatsoever is very normal. This can cause a lot of distress as you will not be able to access any of your content.
If at all you find yourself in such a situation and you would wish to bypass it or remove your passwords so that you can have access to your data yet again, then you now know how that iMyFone iBypasser would be your best choice for this. You should definitely give it a chance if the need arises for you will not be disappointed.