If one is interested to know about the various processes and methods use to unlock face id, screen lock and sim lock on iPhone, iPad, iPod devices, it is right place. In this article, we will be discussing some of the basic issues related to locked iPhone, iPad and iPod devices and will offer multiple ways to unlock them.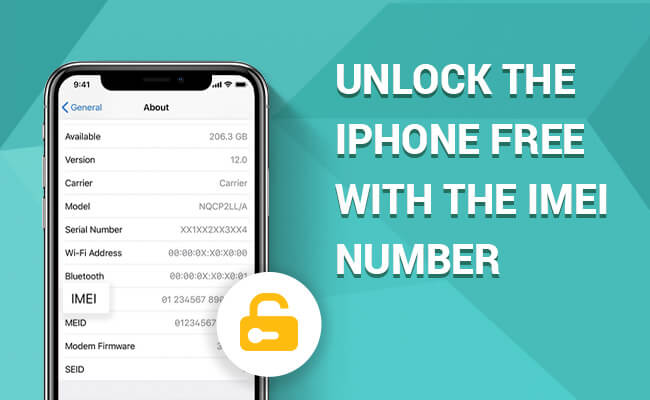 Part 1: 4 Ways to Find Your IMEI Number
If you want to unlock your iPhone free, then the first thing you will have to do is find the IMEI number. IMEI number is always specific for each phone, and no other phone will have it. It is just like a fingerprint.
IMEI stands for International Mobile Equipment Identity. It is assigned for security reasons of a mobile. The mobile carriers and manufacturers share a standard number. It is needed for essential things like registration, supporting the paperwork, and checking device history.
There are methods that you must follow to iPhone IMEI unlock free. We will review them over here.
1

Calling *#06#

If you are looking for a real quick way to find the IMEI number of the iPhone, then the first thing you must do is dial *#06#. It is one of the most convenient ways. You will have to dial the number, and after you will make a successful call, the device details will appear on the screen. Note down the number, and it is the IMEI number. Don't share this number with anyone else.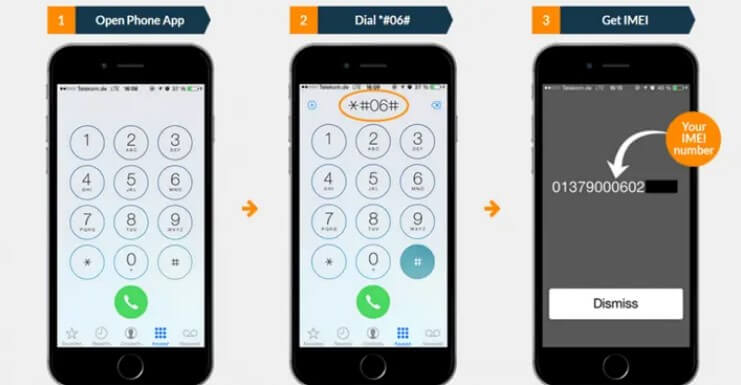 2

Check Your Settings

The second most convenient option is checking your settings. You can find the IMEI number by going to Settings options. You can easily figure out the IMEI number on an iPhone by using the settings app.

You will have to go to the Settings option, and then there is a sub-option known as General. Then go to About and go to the drop-down menu. While scrolling down, you will find the IMEI number. Take a screenshot of the number for later use.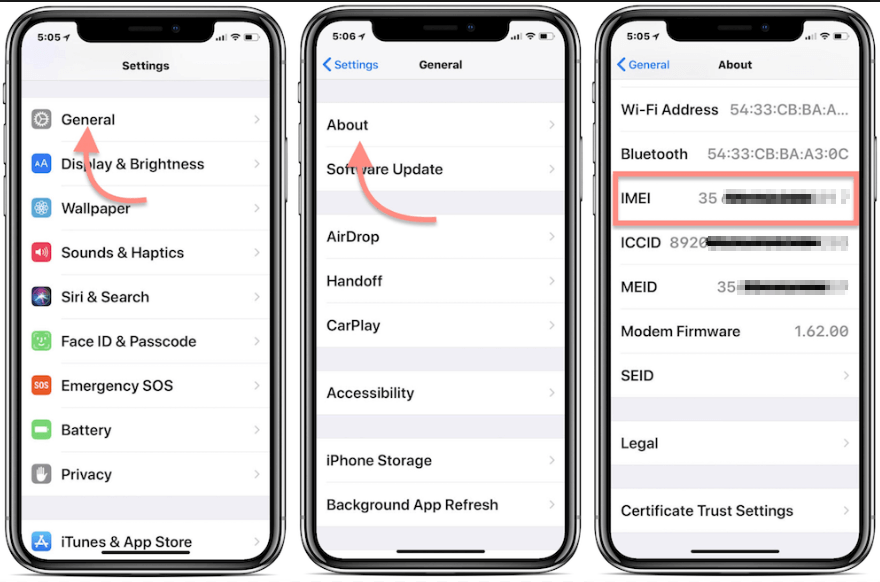 3

Pop the Sim Tray Out

The third most convenient option is popping the SIM tray out and finding the IMEI number of an iPhone. Sometimes your phone is hung, or it is not turning on, and you urgently need an IMEI number.

To check the IMEI number, you will have another option provided in iPhones as well. The models of iPhone 6s later have the SIM number printed on their SIM tray. The important thing you need to do over here is to take the SIM card out of the slot. You will see the IMEI number located on the underside of the tray.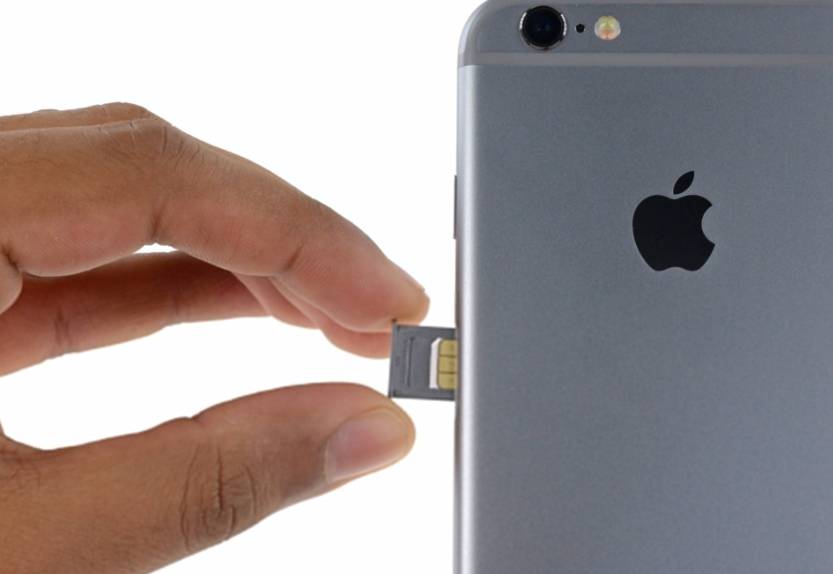 4

Go to the Apple ID Website

Sometimes you are unable to follow any of the steps as mentioned earlier. There are reasons behind this:
No SIM card is working.
Your phone is lost or stolen.
The phone is switched off, and the number on the slot is not clear.
In such cases, you will have another option as well. And the option is to go to the Apple ID website. If you do not have an iPad or iPhone with you and you urgently need an IMEI number, then Apple's website is the best option. If your device is linked with an iCloud account, then finding the IMEI number is quite easy.
For this purpose, you will need to open a browser and navigate appleid.apple.com. After the tab opens, you will need to sign in with the Apple ID, and you will see a list of several devices from which you have signed in to Apple ID.
Once you locate the device, you will need to click the name, and there you will get the IMEI number of the iPhone.
Part 2: How to Unlock iPhone with IMEI Number
1

Things You Need to Prepare

You need to prepare several important things for the IMEI number. First, make a list of important facts:
You must write the person's name under whom the phone is registered.
Write the account and mobile number.
Write the IMEI number of the phone.
Answers to security questions.
Suppose if you are in the military, then provide evidence of service.
2

Steps to Unlock iPhone with IMEI Number

Right after collecting all this relevant information, you will easily use the IMEI of the carrier for a free unlock service. Below are the steps to follow:
1

Contact Carrier
The first and most essential thing you need to do is contact the carrier first. You can contact with live chat or simply by calling the support line. After you are in line with them, you will need to tell the customer support about the issue that you are facing. Below are the numbers of top carrier providers:
At&t IMEI unlock: 800-331-0500
Sprint IMEI unlock: 888-211-4727
T-Mobile IMEI unlock: 1-800-866-2453
Verizon IMEI unlock: 800-922-0204
2

Check Whether the Phone is Blacklisted
After you obtain the IMEI of the phone, the next thing you will need to do is verify whether the phone is blacklisted or not. In this way, you will be able to check whether your phone is carrier-locked or not. In addition, it will help you find out whether the phone is blacklisted or not. If you figure out that your phone is blacklisted, you will not be able to unlock it until or unless it is removed from your blacklist. Here you will need a third-party configuration.
3

Unlock phone with IMEI Number Free
Here you can do the best thing, and you can call the carrier and unlock the phone. Every carrier follows its own set of requirements. Some even do not charge, and some require an amount. Each carrier has its own set of requirements and regulations.
Part 3: Unlock iPhone without IMEI Number--Using iMyFone iBypasser
For those who are having issues with IMEI numbers, and their iPhone is also blocked. With this app, iMyFone iBypasser is an app specially designed, you can solve your queries.
Key Features:
It helps in bypassing the iCloud activation lock screen easily without using the Apple ID or any password.
You can quickly remove the screen lock without any restrictions on activation.
You can also turn off the feature of Find My iPhone without a password.
Helps remove SIM lock from iDevices.
Steps to Bypass iPhone SIM Lock
Video tutorial to unlock carrier-locked iPhone with iMyFone iBypasser.
Step 1. Download and install iMyFone iBypasser on your Mac or Windows. Open it and choose Remove iPhone SIM Lock and hit Start.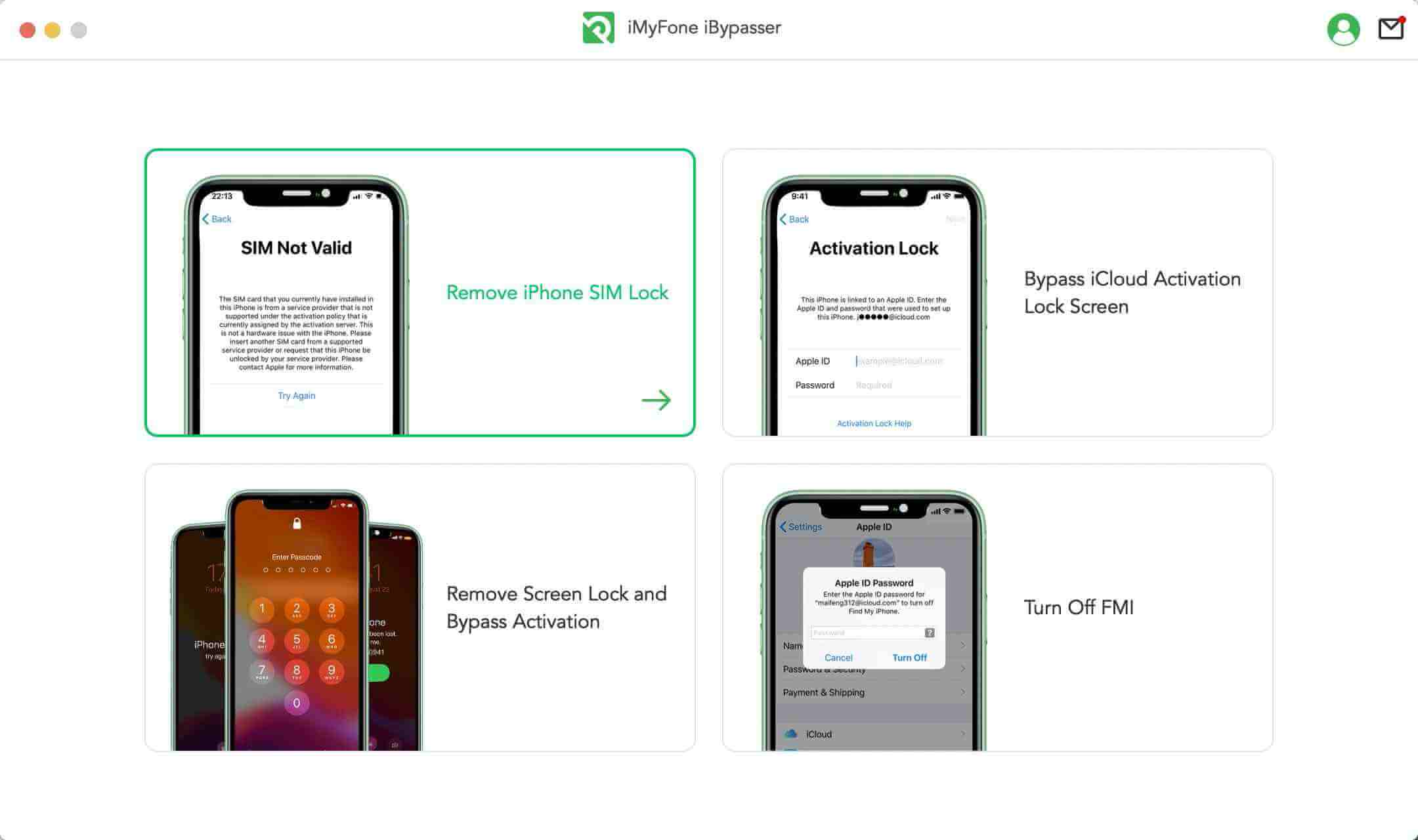 Step 2. Connect your iDevice to PC with USB cable.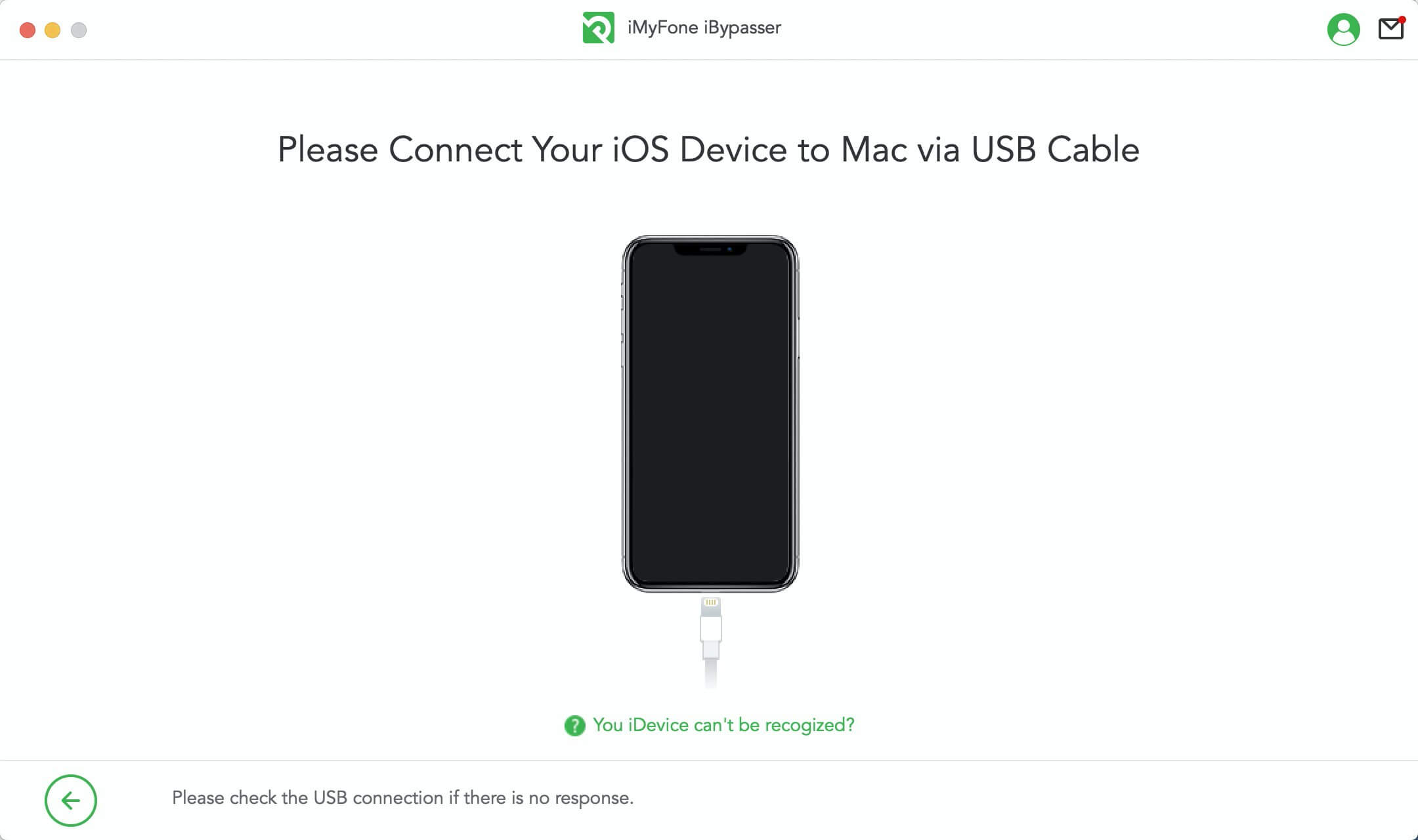 Step 3. Click Next to jailbreak the device.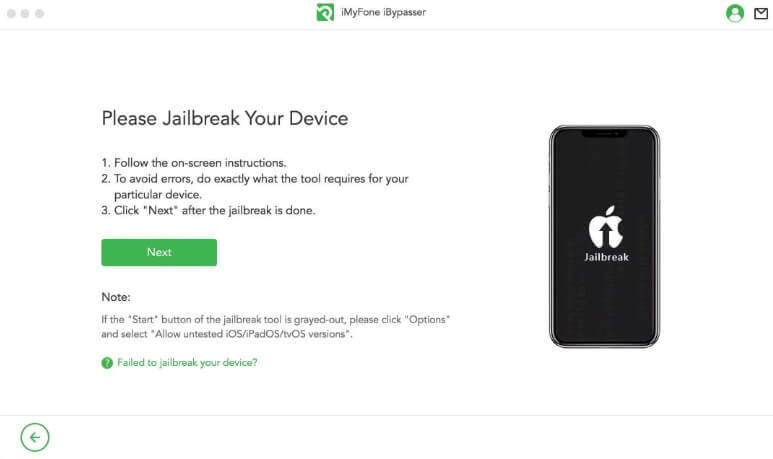 Step 4. Comfirm your device's information.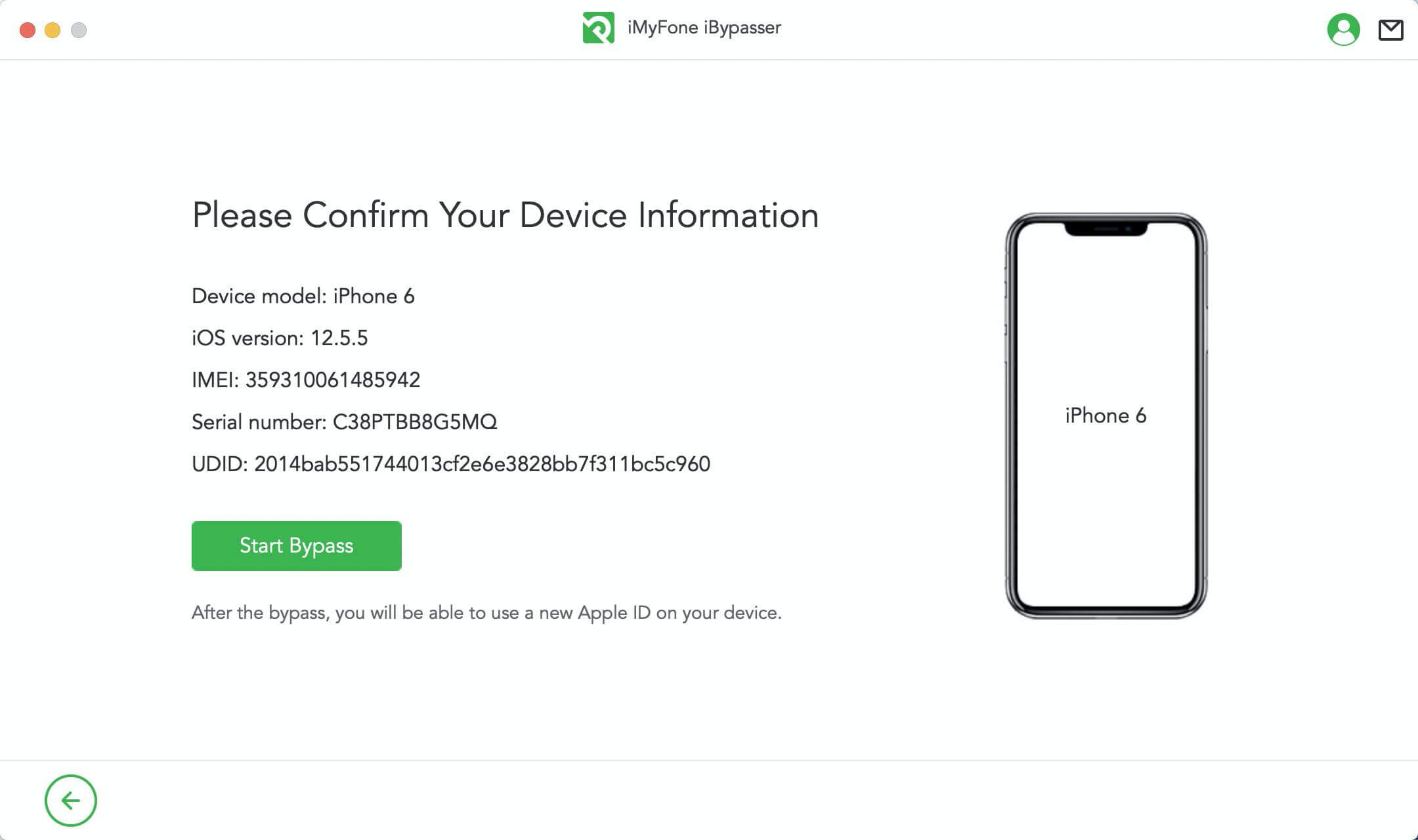 Step 5. Wait a minute to unlock the SIM lock.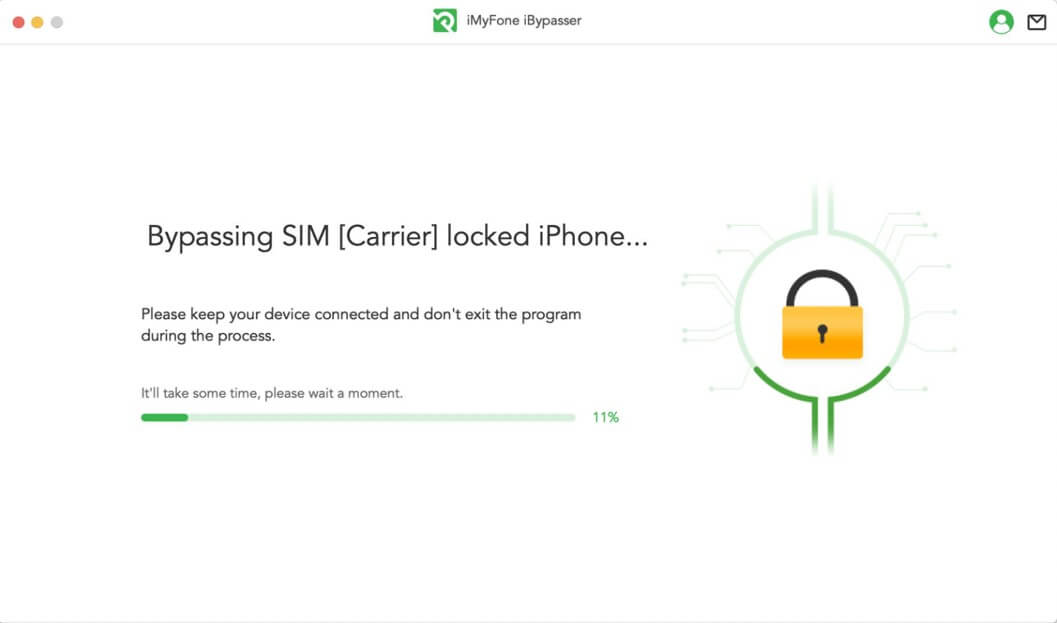 Step 6. Now successfully bypass the SIM lock.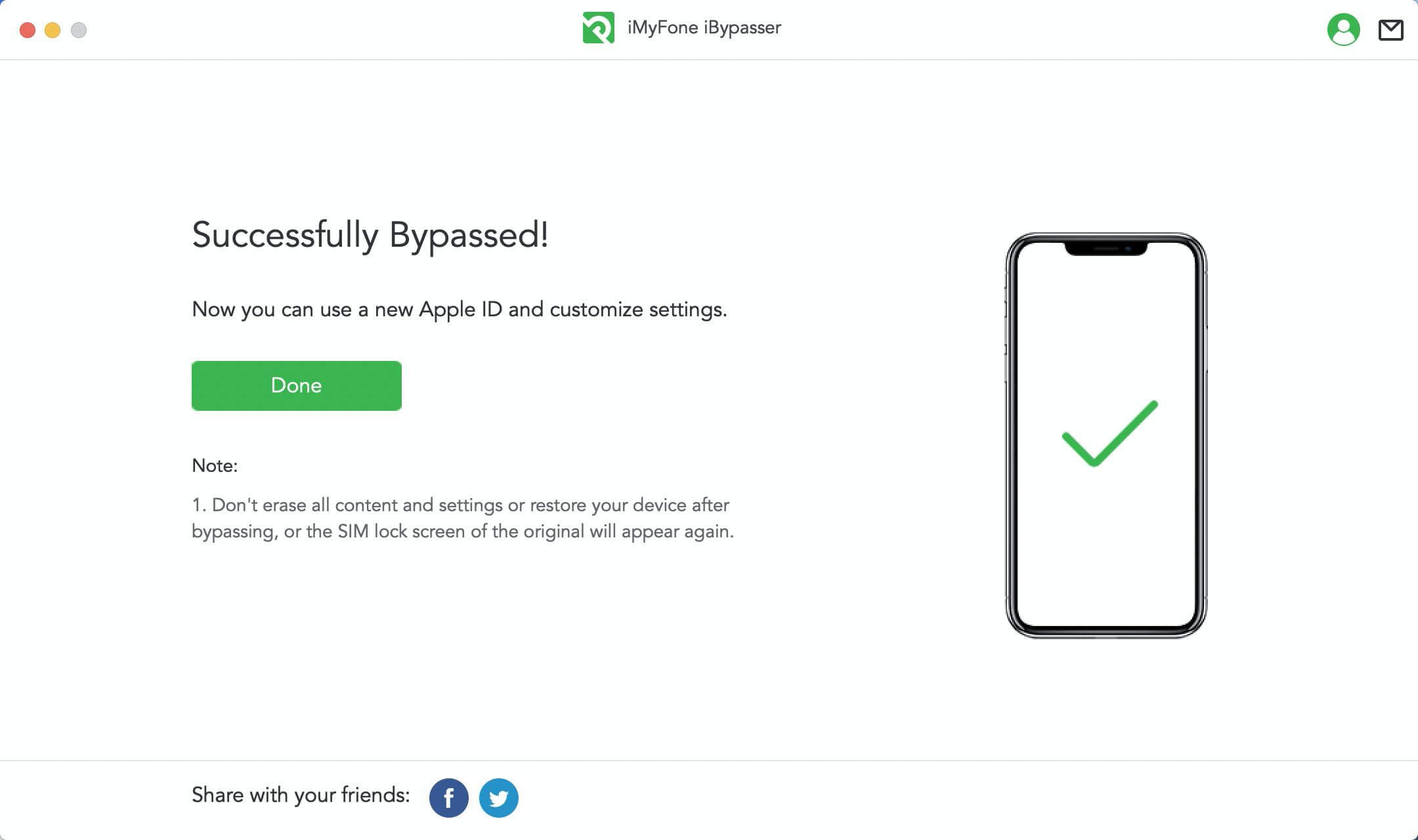 Reviews
It is considered the most user-friendly app that is free to use. You can also enjoy its premium features after buying the app.
Part 4: FAQs about IMEI Number
01

Am I able to change the IMEI number if my phone is blacklisted?
No, every phone is given a unique IMEI number, just like we have unique fingerprints. You cannot change the IMEI number. Rather you can contact the carrier provider to remove your device from the blacklist.
02

If a phone is blacklisted, can I change the IMEI number to make it work?
No, you cannot change the IMEI number. You can remove your phone from the blacklist by calling the authentic operator, or you can use or App iMyFone iBypasser.
Final Thoughts
iPhone is considered one of the top-ranked smartphone models of all time. But there are several serious issues that can be caused, like blacklisting of the device. To avoid it, you will need to contact the carrier and let your issue resolved by telling them your IMEI number.
If somehow it does not work, the iMyFone iBypasser app is made for you just to make your iPhones be used efficiently and conveniently.