People are tired of the old texting methods where the user cannot share stickers or trade apps like WhatsApp, WeChat, and Facebook Messenger. To resolve this issue, Google has come up with a solution of Rich Communication Services (RCS). It will change the meaning of texting and will replace SMS (Short Message Service). Today, we will discuss RCS and the tool to backup RCS messages on Android devices.

Part 1. What is RCS Messaging?
RCS was initially formed to replace SMS and MMS. It was launched back in 2007 but did not come into the limelight until 2016, when GSMA set the standard for all mobile operating networks. With the protocols defined by GSMA, the network companies could provide help to implement RCS.
RCS is pretty much like WhatsApp and other social messaging apps where users can chat live and share multimedia files. It will enhance the experience of texting for users. Moreover, it is more like implementing Google Messages, meaning that Android users can text each other with RCS. The problem will arise when an iOS user receives an RCS message. However, Google has approached Apple to unify on RCS, but Apple has given no response yet.
Part 2. Best Text Message Backup App for Android RCS Messages
RCS messaging is usually done on Google Messages. Google Messages is an app, and we know that every Google app has a backup in Google Drive. In case of losing the data or messages, Google Drive can help the user to get the data back. However, how can the user restore the lost RCS messages if there is no backup? In this article, we will discuss a third-party tool that will allow the user to backup and recover text messages easily, iMyFone D-Back for Android.
iMyFone D-Back for Android is a professional data recovery app that works on both Windows and macOS. It enables the user to recover every type of data and doesn't even require any kind of root. This tool can not only restore text messages or RCS messages, but it can also restore WhatsApp messages. The user can perform selective recovery with iMyFone D-Back for Android, which means that the user can decide which app or files to scan for. Then the user can also decide which files to recover to choose them.
iMyFone D-Back for Android has diverse usage and can recover data in any situation. Let us see how to recover RCS messages on Android with this tool.
Step 1: After downloading and installing iMyFone D-Back for Android, open it on your PC. Suppose we don't have a backup, and iMyFone D-Back for Android will help us to restore the RCS messages without backup. Click on "Recover Phone Data".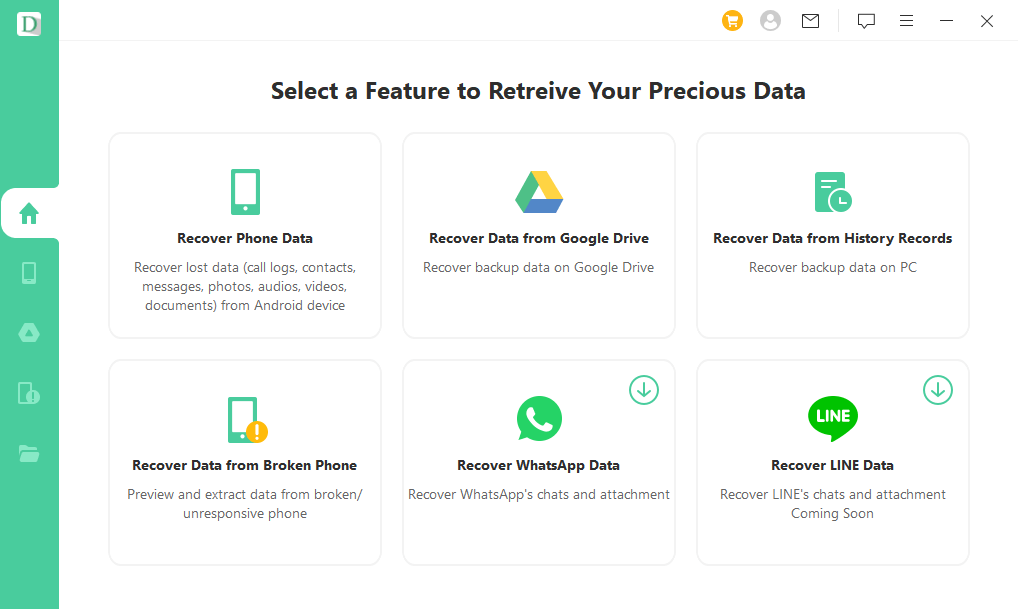 Step 2: Enter your phone's specification and click on "Next" so the tool can download the data package for your Android device.
Step 3: With the help of a USB cable, connect your phone to the computer. Follow the instructions to enter downloading mode on your phone.
Step 4: Once the phone is in downloading mode, choose the type of data that you want to scan and restore. As we are looking to restore RCS messages, you can click on "Messages" and also "Google Messages". In this way, the tool will scan for all the messages.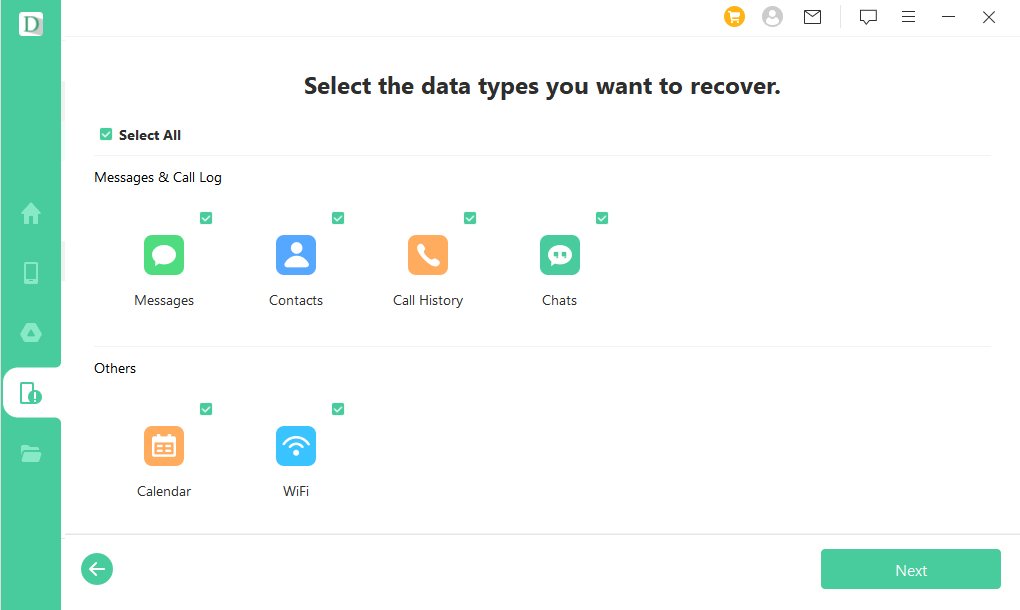 Step 5: After scanning, the user can preview all the messages, including RCS messages. Choose the messages or data you want to restore and click "Recover". It will save the messages on your computer. This can act as a backup for the future as well.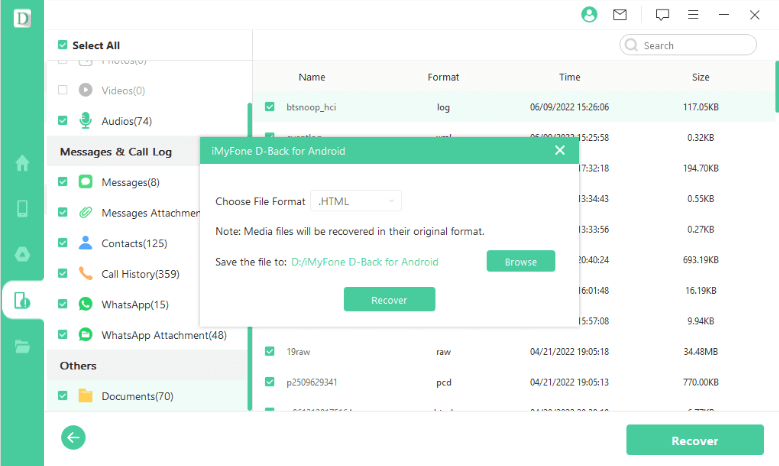 Part 3. FAQs
1

What Is the Difference Between SMS and RCS?
SMS is a Short Message Service in which the user can only send texts up to 160 characters. It does not include or involve any kind of multimedia like stickers. On the other hand, RCS is developed to enhance the experience of users and replace SMS by providing all the features of today's modern chatting apps like WhatsApp and Facebook Messenger. In RCS, the user can chat in groups, send GIFs and emojis, stream videos, and more. It is also more secure.
2

How to Get RCS Messaging on My Android Phone?
On your Android device, open the Messages app. Go to "Settings > Chat Settings > Rich communications settings". Turn it on. You can now send and receive group chat messages and share pictures and videos using WiFi or mobile data.
3

How Do I Know if I have RCS Messaging?
You can simply go to the Messages app and open up settings. Inside settings, click on "Chat Features". If you see that your status is connected, then you have RCS messaging on your device.
Conclusion
RCS is an improved version of SMS and MMS combined. Shortly it will take over text messaging as people now prefer to send emojis and stickers in their chats, and RCS messages are the best. Android users can enable RCS messaging from their Messages App. However, to create a backup and recover your lost or deleted RCS messages, iMyFone D-Back for Android is the best tool. It has a trial version and is free and easy to use. Go to the iMyFone website and download the tool to check its efficiency.