If you have been trying to flash your Samsung, you may be stuck on "Downloading" do not turn off target". Alternatively, you may have randomly seen this message when using your device, after your screen automatically turns off. This can be annoying because it is difficult to exit however this article will show you the best methods of fixing this error.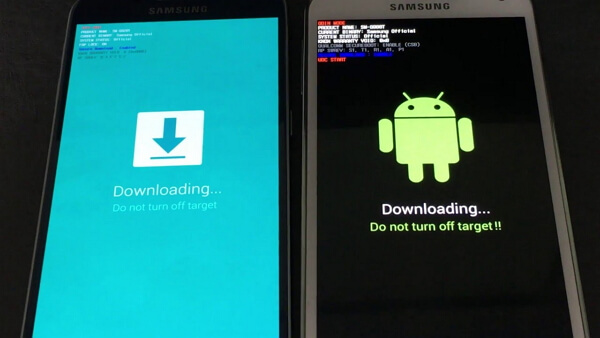 When the "Downloading… Do not turn off target" Appeared?
The error can occur either if you were trying to flash your device using software such as Odin and the flash failed. Alternatively, you may have accidentally pressed the wrong combination of buttons when trying to enter recovery mode or you may have even accidentally gone into download mode when your device was in your pocket. It could also be due to faulty firmware installed on your device.
Solution 1. Force to Exit Download Mode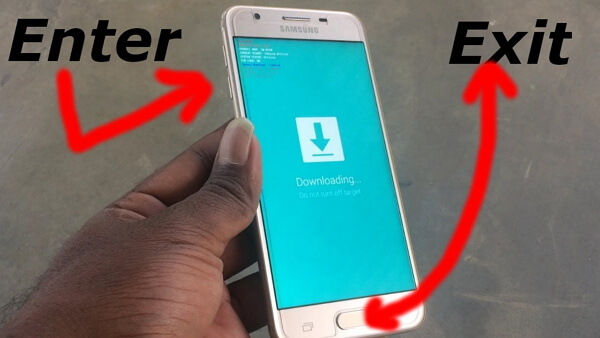 Hold the power button, home button and volume down button simultaneously until your device's screen goes black. If your device does not have a home button, try with just the home button and volume down.
If the device does not power on by itself after the screen goes black, power it up yourself by holding the power button.
Your Android should boot up normally however if this is not the case, then you will need to follow the next steps. A lot of the time, it may be difficult to get out of Download mode, which explains why you may have been stuck on the "Downloading" Do not turn off target" message.
Solution 2. Try A Force Reboot
If you have tried the first method and your device is still stuck on the same error, you could try to force reboot your device. This method is easier on Androids that have removable batteries.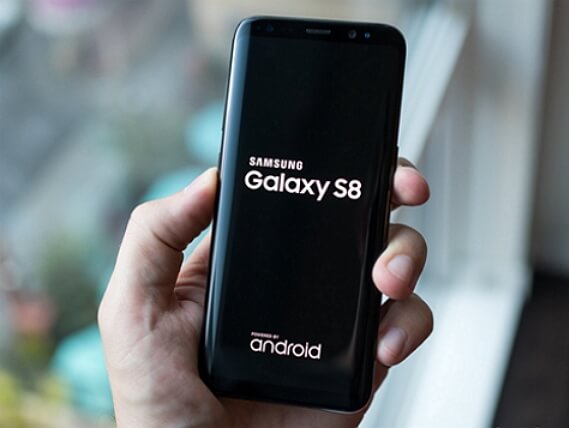 Press and hold the Power and Volume down buttons simultaneously.
When the screen dims, wait for a couple of minutes and power on your device again.
If this doesn't work, remove the battery (this should only be done if your device has a removable battery). At that time, please wait for some time minutes" button to turn your device on again.
Your device should boot up normally however it may take a little longer than usual.
Solution 3. Clear the Device Cache
The cache is an area of storage on your device, like your SD card however it is much smaller. It is used to temporarily store data and instructions when they are being used because it is much easier to access data from the cache. However, one issue is that the cache could become full and this may be causing your device issues.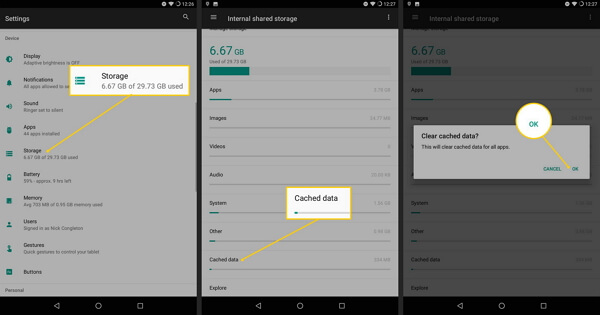 Power off your device. This can be done by either holding the power button, removing the battery or holding the power and volume down button.
Hold the volume up, power and home button together at the same time until your device boots into recovery mode. For Android phones such as the S8, which don't have a home button, you will need to use the Bixby button instead.
Use the volume keys to navigate to "wipe cache partition" and then press the power button to select this (you may need to press the power button twice).
Wait until the cache is wiped and then reboot your device by selecting the reboot device option.
The error of "Downloading" do not turn off target" should be gone and your Android should be able to operate normally.
Solution 4. Use the iMyFone Fixppo Repair Tool
If you have ever used a professional android software, you will know how useful it is. iMyFone Fixppo for Android is a professional one for you. It will repair your Android device when it stuck on "Downloading" Do not turn off target" and many other issues after a flash. Besides, it can easily fix most of the issues on your Android device and get it back to normal.
Simple to use-only 3 clicks are needed
Highest recovery rate-100% works for Android OS issues
Full compatibility-all Samsung phones and tablets are supported
No technical knowledge needed-user-friendly interface on the software
Step 1. Start Fixppo on your PC and enter the details that correlate with the details with your device.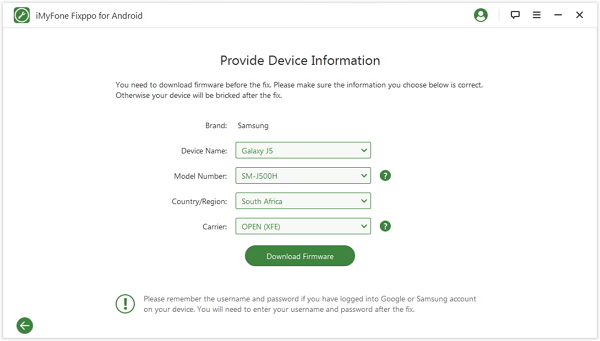 Step 2. Thoroughly check all the information presented to you on your screen and download the suitable firmware for your android device.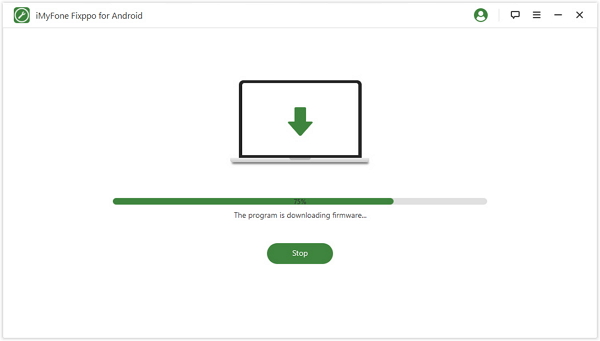 Step 3. Once the firmware has been downloaded, connected your device with the PC and put your device into download mode refer to the w picture. And the fixing process will start automatically.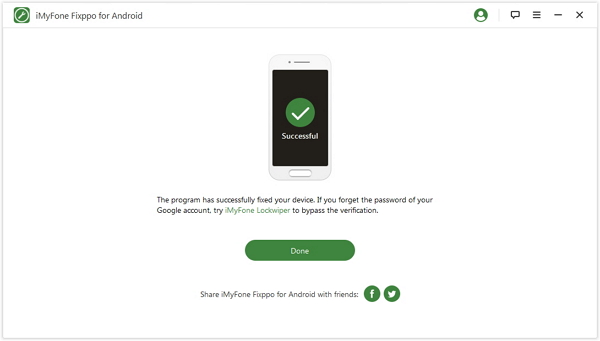 Once the process has completed, you can use your phone normally.
Conclusion
As you can see above, the best method for repairing this issue is by using the Fixppo repair tool if your Android device has stuck on "Downloading" do not turn off target" by using the simple button combination. Make sure you follow all the instructions in this article carefully to avoid damage and to get the best results.