Losing your contacts can be very frustrating, whether you accidentally delete or break your phone. Everyone has hundreds of contacts they cannot afford to lose, so knowing how to recover deleted contacts from an LG Android phone can be very helpful. Here we will discuss everything you need to know how to recover deleted contacts on LG phone.
Part 1. How to Recover Deleted Contacts on LG Phone without Backup
The most effective way of recovering all your deleted contacts on your LG phone is to use a recovery tool. It is effective because you are not dependent on backups or cloud services.
D-Back for Android is the best tool for all Android recovery needs because of its intuitive user experience and abundance of features. With this tool, you can recover all types of files on your Android devices without any certain requirements.
Main Features of D-Back for Android:
Recovery of over 10 file types, including contacts.
Support for most Android versions and over 6000 smartphone models.
It works on devices that are not in usable condition, for example, broken screen.
Works for cloud backups and WhatsApp backups.
Below are all the steps you will need to follow to get your contacts back on your LG device.
Step 1.Download, install, and launch D-Back for Android on your PC and select Recover Phone Data.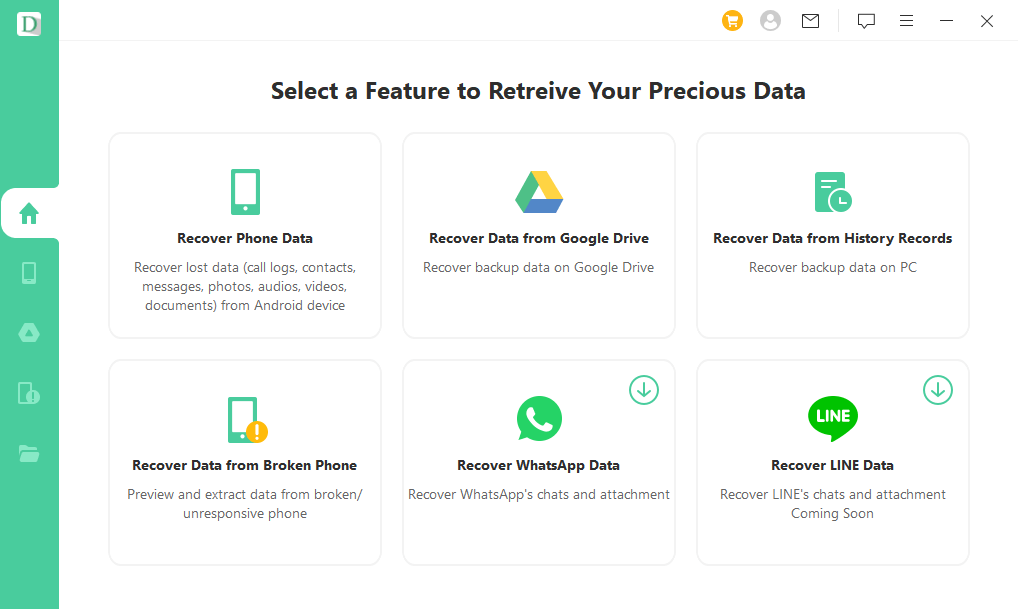 Step 2.Insert the details of your LG smartphone so the tool can start downloading its package.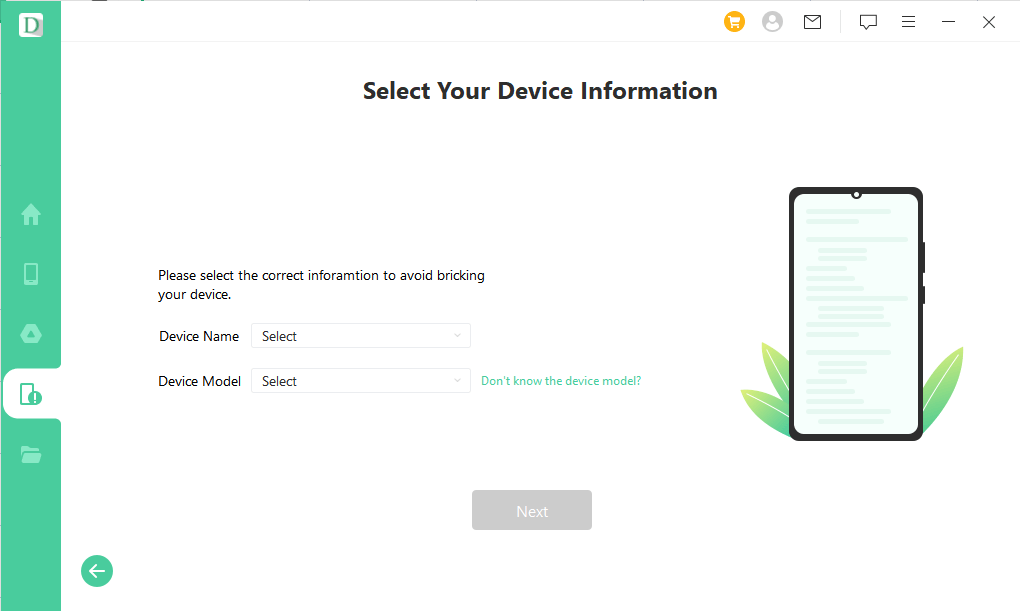 Step 3.Once the package downloading is complete, you can connect the smartphone with a USB wire.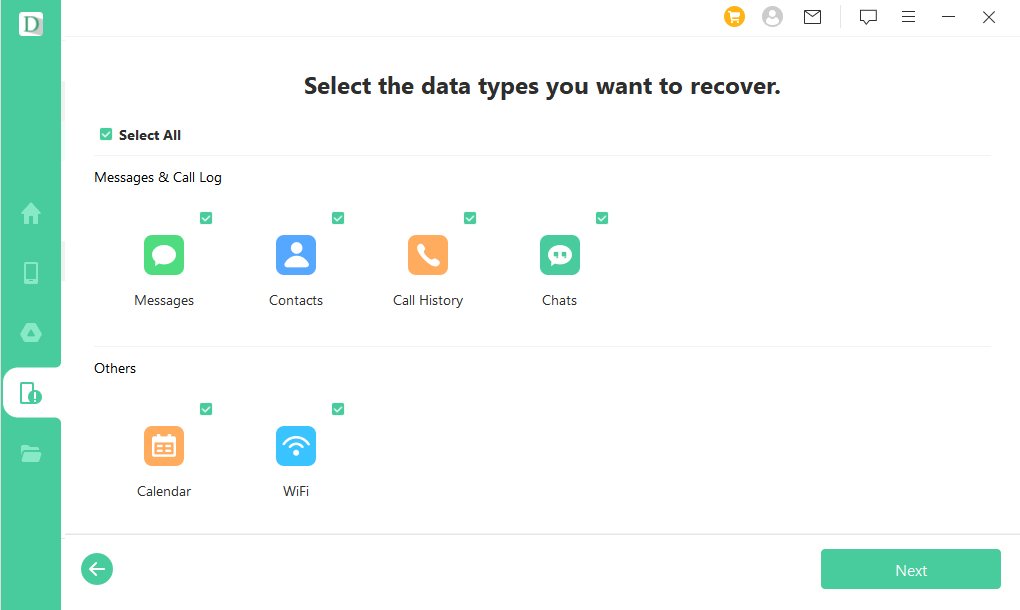 Step 4.Scan, and after it is complete, you can preview it before recovering.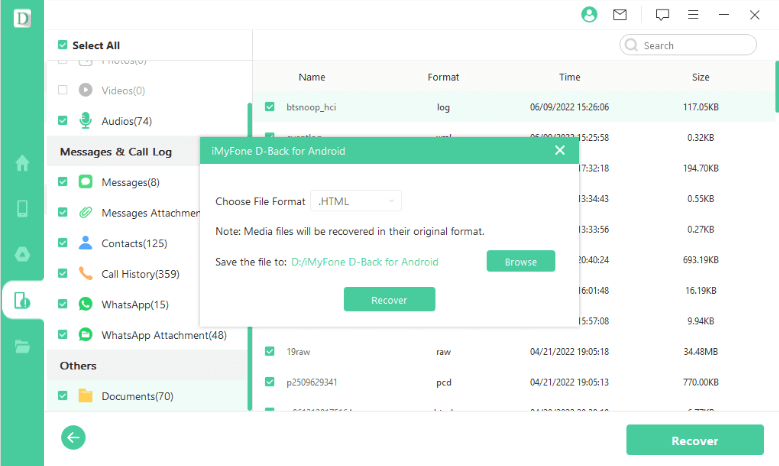 Part 2. How to Recover Deleted Contacts on LG Android Phone from LG Backup
If you have set up LG backup, this process will be effortless. However, setting up a backup is not the only thing you will need; you also need to have your phone in working condition. LG backup is a built-in feature of LG devices that lets you create a cloud backup. You can restore this cloud backup on your device using LG credentials whenever you need.
If you have created an LG backup for your device, here are all the steps that you will need to follow to get the contacts back:
Open Settings in your LG smartphone.
Go to the backup option in the general tab.

There will be an LG backup option from where you need to restore contacts.
Select the latest backup file and restore it.
Now, this feature will automatically restore all the contacts in the backup you selected. It is a way where you will never need a PC, and the best part is that the chances of restoring most of your contacts will be higher if you create backups frequently.
Part 3. How to Retrieve Deleted Contacts from LG Phone with Google Backup
If you have not set up the LG backup feature, you still have the chance to get your contacts back with the Google backup option. Google is the default cloud service for storing cloud in most android smartphones, and if you have set it up, you can easily restore the contacts with your account.
You need to ensure that the contacts have not been deleted from the Google account and that they are only deleted from the smartphone store. Using another device with the same account will be a preferable option. There are 2 different ways to use Google backup to restore your contacts, and below are the details for both.
3.1 Recover Contacts via Google Contacts App
The first method is to use Google cloud, and you will only need to change a few settings on your smartphone, and your contacts will be restored. Below are the steps you will need to follow in the Google contacts app.
Go to the Settings of the contacts application and tap on Undo changes.

It will undo changes, and you can select a time limit for which you want to undo any changes.
Now you will get all the contacts back. However, this method may not work if you have not previously used the google contacts app.
3.2 Restore Contacts with Google Account
Another way to get your contacts back is with Google account backup. Google backup saves your device's backup files in the drive and usually contains contacts. Here are the steps you need to follow to restore the contacts.
Add the google account to your device by the accounts section in settings if it is not already there.
Allow the LG phone to sync your contacts.

Click on Sync now button.
Wait for a while, and the contacts from your Google account will be synced with your device.
Conclusion
With hundreds or thousands of contacts on your smartphone, you cannot afford to lose them, no matter the situation. So, if this happens to you, the first thing you need to do is to look for a reliable recovery method. Using a dedicated recovery tool works best for most people, especially when the phone is not in a usable condition.