Want to know how to recover deleted location history on iPhone/Android devices?
It is possible to recover deleted google location history on your phone. So, if you have accidentally deleted it or lost it due to any reason, we will explain how you can recover it without any hassle. This is a complete guide on how to recover deleted location history on Android /iPhone.
Part 1: Can You Recover Deleted Location History on iPhone/Android?
Yes, it is possible to get the recently deleted google location history from Android and iPhone. The safe method is using the backups on your mobile, but if you have not created backups, then your data may be at risk of being lost. In such cases, you can use any third-party tool or software to try to get the lost location history.
Part 2: How to Recover Deleted Location History on Android
2.1. Recover Deleted Google Map Location History with D-Back for Android
iMyFone D-Back for Android is a desktop-based data recovery software that works excellently to regain Google account data without any OS restriction. Your deleted google location history is saved on your Google account for 18 months, and you can regain it through this software. It helps to download, analyze and preview all Google drive backups in a few seconds.
Features:
Supports 6000+ Android devices.
Restore and transfer WhatsApp data between devices.
Helps to transfer data into various formats.
Very simple and easy to use.
Extract and download Google data smoothly.
Steps to Use:
Step 1: Download and install the D-Back software on your computer and open it. Do not forget to connect your device with a good internet connection throughout the process.
Step 2: Select the 2nd option Recover Data from Google Drive, and click on it. The software will ask you to provide information about your Google account. Provide all the right and true information and click on Login.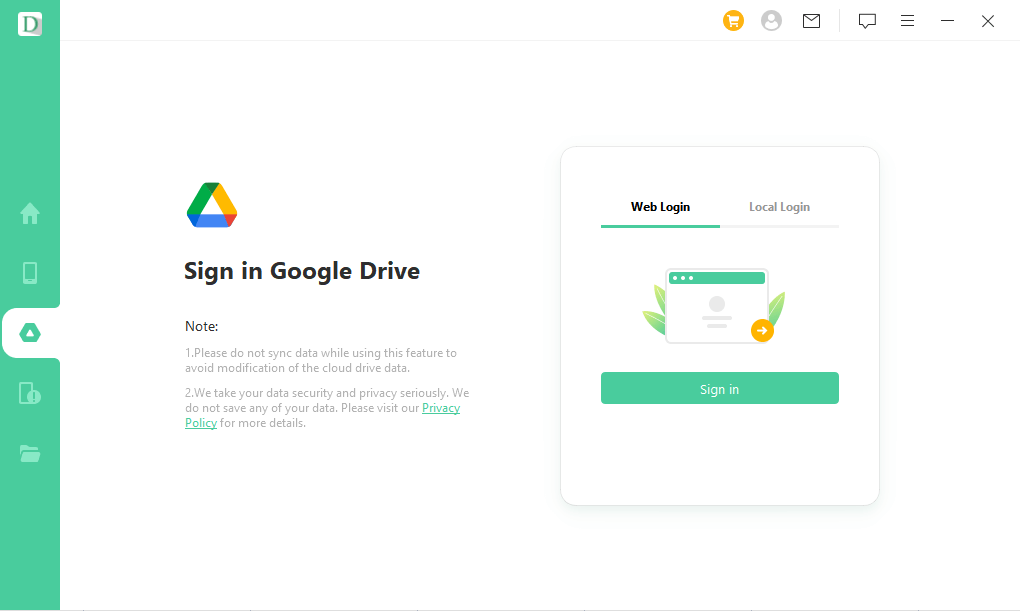 Step 3: After logging in to your Google account, the software will show all the possible types of data that you can restore from your Google account. Select the History options and click on the Next button. At this step, D-Back for Android will take some time to scan the data from your Google account, and do not disconnect your device from the internet during this procedure.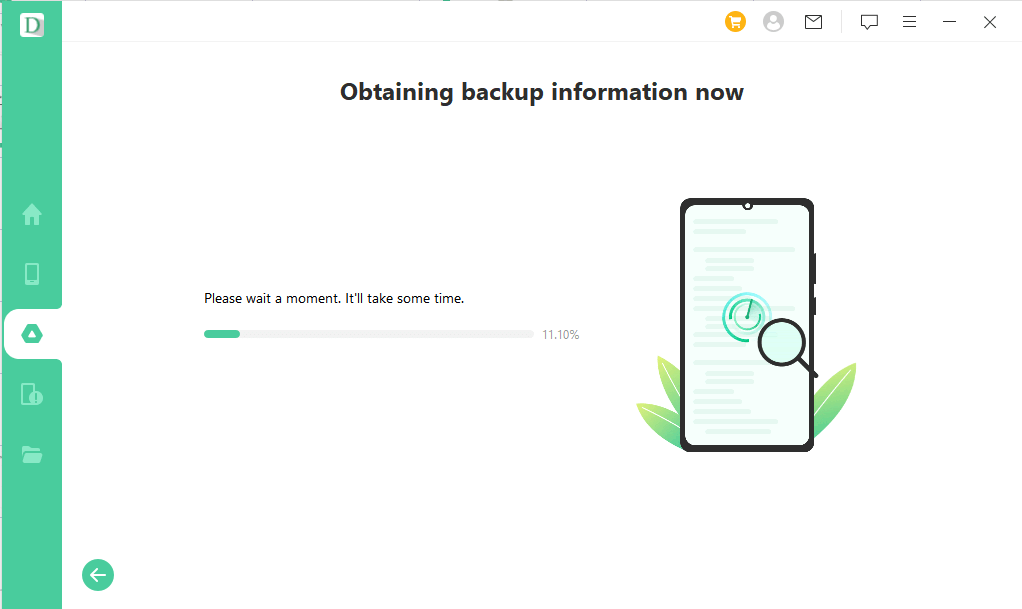 Step 4: After scanning, the data will appear on the screen from where you can preview and analyze your data. Click on the Recover option, and your data will be restored at the selected location on your computer from where you can access it.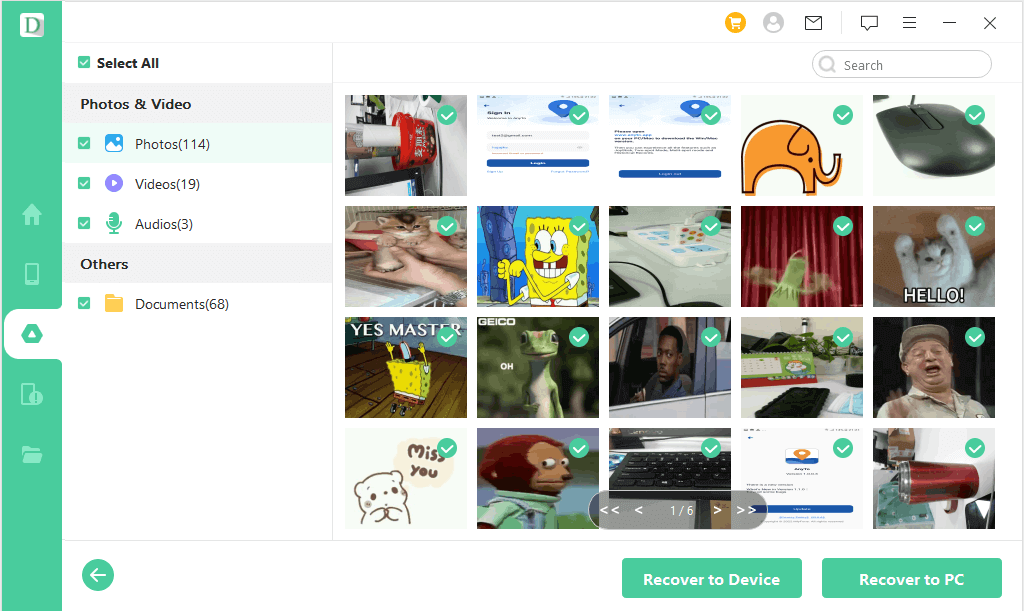 2.2. Recover Deleted Google Location History with Other Free Methods
Google Map history on your Android can also be recovered through a free method. Use the Google account's backup or built-in function for this purpose. This method is free to use and does not require any third-party tool. Follow these simple steps to get this task done free of cost.
Steps to Use:
Step 1: Go to the Settings menu on your Android and scroll down the screen to get the option of Google.
Step 2: Tap on this option; it will bring a new list of options on the screen. From here, tap on the 3rd option of Backup. Scroll down the screen and select the Google Account Data.
Step 3: After selecting this option, tap on the blue Backup now button at the top of the same screen. This will take time and restore all the deleted data on your mobile, including deleted google location history.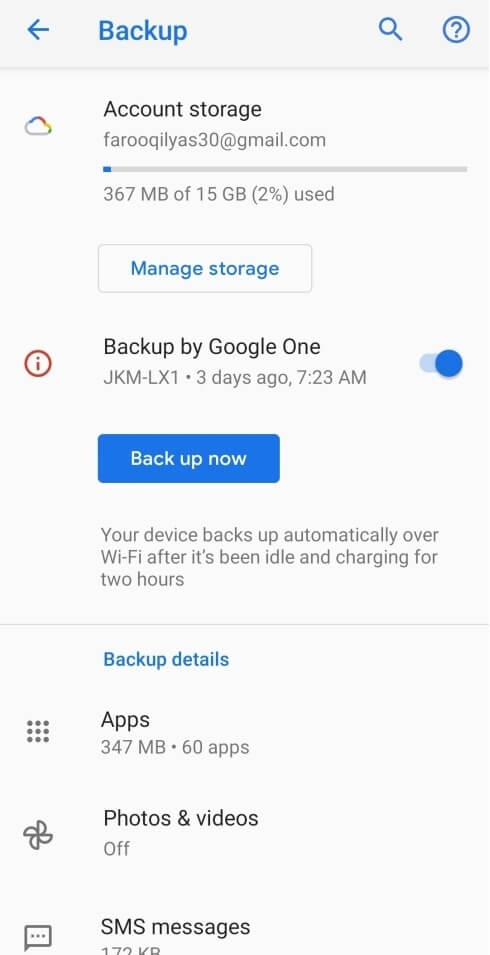 Part 3: How to Recover Deleted Location History on iPhone/iPad
Now, let's have a look at how to recover deleted map history iPhone. If you have created backups on iCloud or iTunes, you can easily get the deleted data back by using iMyFone D-Back for iOS. This software allows you to restore data through backups free of cost, but you can also subscribe to the premium plan for more exciting features.
Features:
Recover deleted photos, videos, and 18 more data types.
Recover data easily from iCloud, iTunes, and other backup programs.
Preview deleted data before restoring it.
Highest data recovery rate.
Steps to Use:
Step 1: Launch D-Back for iOS and open it. On the left side of the screen, you will see many options. Click on the Recover from iCloud. Here, the software will again show you two more options. Select the one which suits you better.
Step 2: To recover data from the iCloud account, click on the 2nd option, iCloud Backup and provide all credentials of your account from where you want to restore data.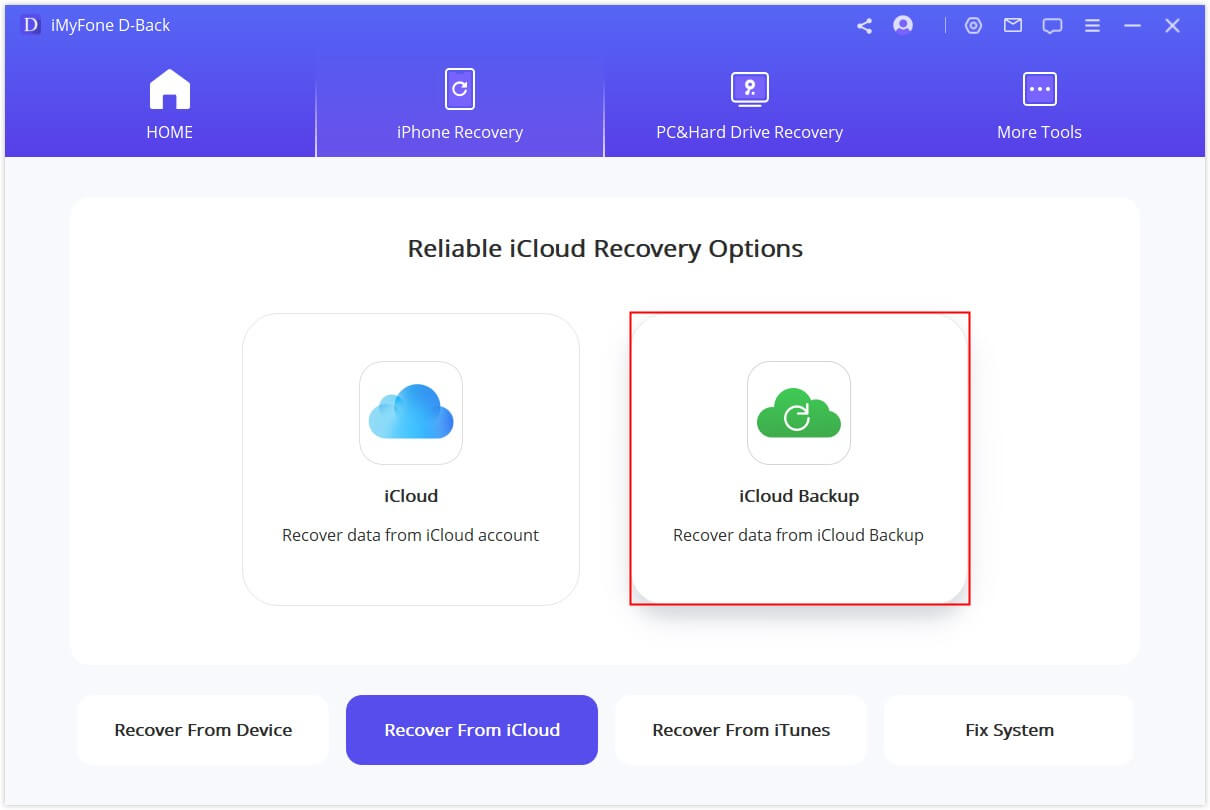 Step 3: After a while, the software will extract all data from iCloud backup and show you the Next button. Click on it, and all the deleted data that you can recover will display on the screen.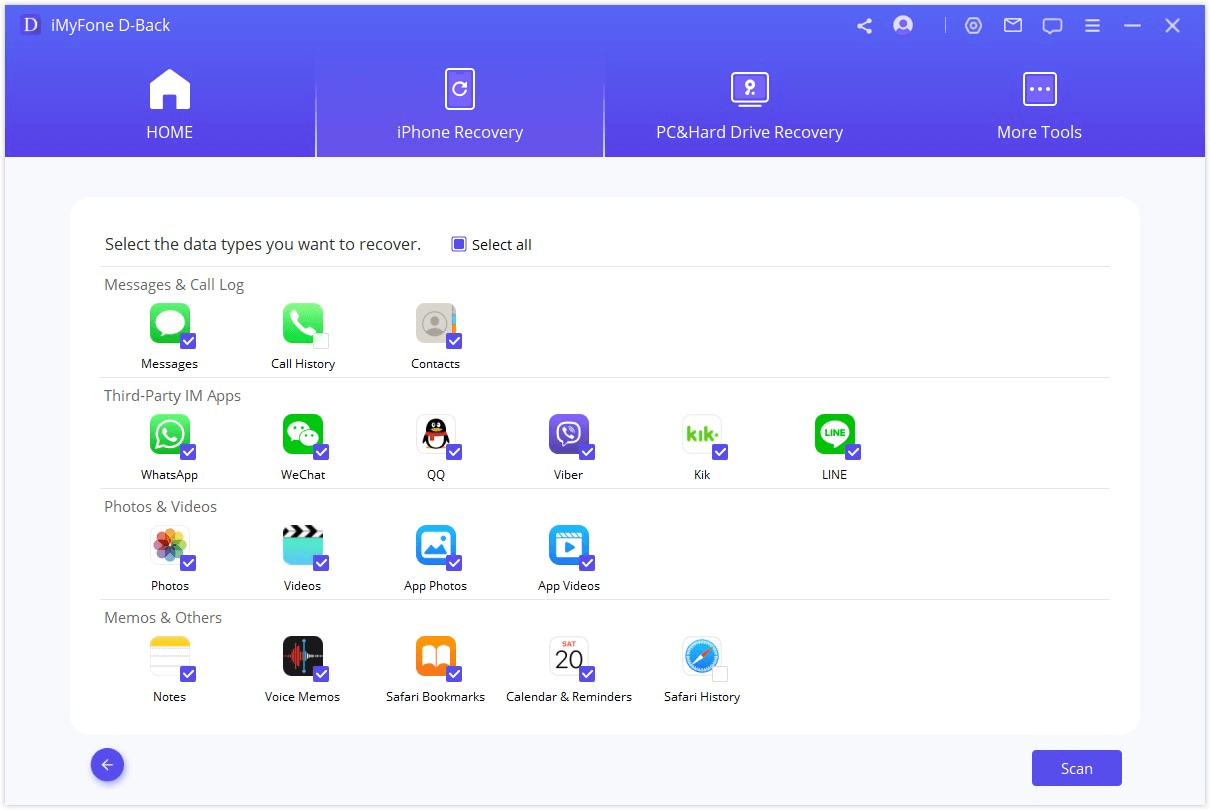 Step 4: Select the data and click on Scan. After scanning, head over to Recovery, and the lost data will be recovered and saved to the desired location on your device.
Part 4: FAQs
1: How Do I Find or Track Deleted History on My Phone?
Both Android and iPhone users can find their deleted history on their respective Google account settings. Android users can easily track it through Google Chrome, while iPhone users will track their Google account on Safari. Methods for tracking and restoring deleted history for both Android and iPhone users are listed in the above sections.
2: How to Delete My Location History?
Go to Google Map and tap on the Profile icon on the top right corner of the screen. Go to Setting and select Map History. Your recent location history will be displayed on the screen. Now, select what you want to remove and tap on the Delete button.
3: Does Google Keep Deleted Location History?
Yes, Google saves the deleted location history but only for 18 months. After 18 months, Google automatically removes all the search and location history permanently.
Conclusion
The location history of any device can be lost due to various reasons. Moreover, Google recently updated its feature to automatically remove the deleted location history permanently after 18 months. So, it is always suggested to create backups for your essential information and data.
Through backups, anyone can easily regain his/her data through the mobile's built-in functions. But if there is no backup, iMyFone D-Back for Android and iOS are the best tools to retrieve your lost data. They work in almost all scenarios.