Accidentally deleted your data? It doesn't have to be a miserable experience. You can get back your lost data quickly if you use the best broken Android data recovery software possible. This leaves us to answer one question: which software on the lengthy list of recovery tools is at the top?
After doing the research, our team have discovered what are undoubtedly the best broken Android data recovery apps one can use. With that in mind, we're going to dive into our favourite tools and cover some basic information to remember about accidental deletion.
Part 1. Is it Possible to Recover Deleted Data on Android Phone?
Yes! It is possible to recover deleted data on an Android phone regardless of if it is accidentally deleted by the user or by the system. Why can data be recovered? This gets a little bit technical.
When a file is deleted on an Android phone, it is not really erased. Instead, it still exists on the device. It is the pointer to that specific file gets deleted from a device. In other words, the deleted file becomes invisible to users after deletion but still stays somewhere, until a new file is written and occupies the space. As a result, unless the deleted data has been overwritten, certain lost data recovery strategies can be used.
All in all, stop using the device after a file gets deleted accidentally on your phone, and find a reliable broken Android data recovery software quickly. In this way, it increases possibility to get back your lost files.
Part 2. Best Broken Screen Android Data Recovery Software Free Download
1.

iMyFone D-Back for Android

Back on the topic of the best broken Android data recovery tools, at the top of the list is D-Back for Android . Any time when data loss strikes an Android device, whatever the cause is (accidental deletion, virus attack, system root, or broken screen), D-Back for Android is prepared to restore your files.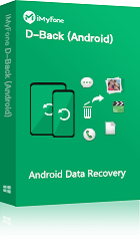 1,000,000 Downloads
Features of D-Back (Android)
Preview Android data found from scanning before full recovery.

Compatible with recovering various data types.

Targeted recovery for specific types of data (photos, texts, contacts, etc.).

Scan broken Android devices and recover data.

Incredibly simple to use without any advanced tech experience.

Has an alternate version available for iPhone data recovery too.
These features are only part of what to expect from D-Back for Android. So that you can see this software in action, below is a quick step-by-step guide on recovering data with it.
Step 1.Download and install D-Back for Android on the computer and launch it to begin.
Step 2. On the main menu click on the "Android Data Recovery" mode.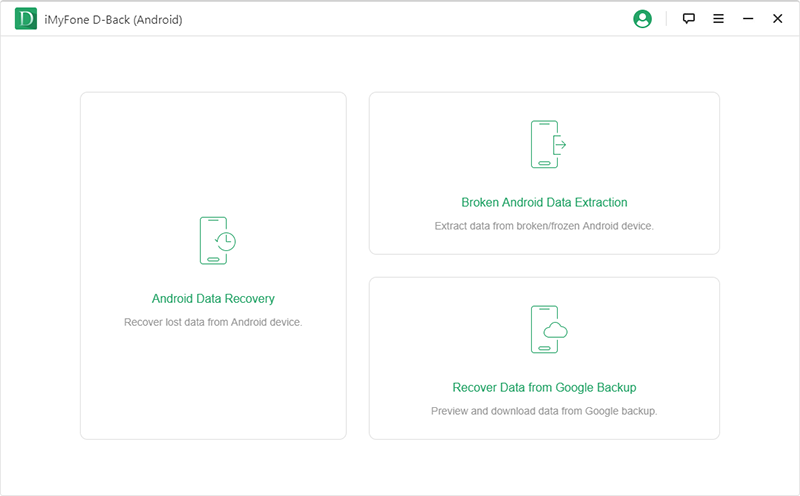 Step 3. Click each of the dropdown lists and choose the name and model of your device. Please note that if the wrong details are selected on this menu, you will risk bricking the device.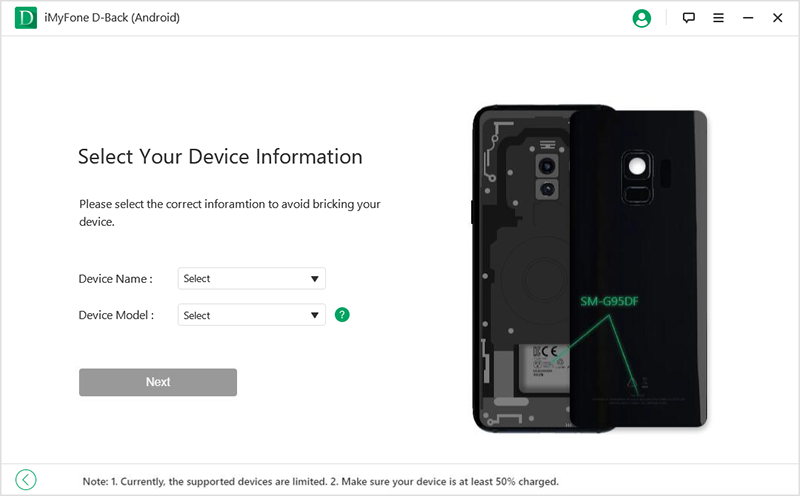 Step 4. D-Back for Android will start downloading that relevant firmware it needs for your Android device, then you will see instructions to put the device into Download Mode.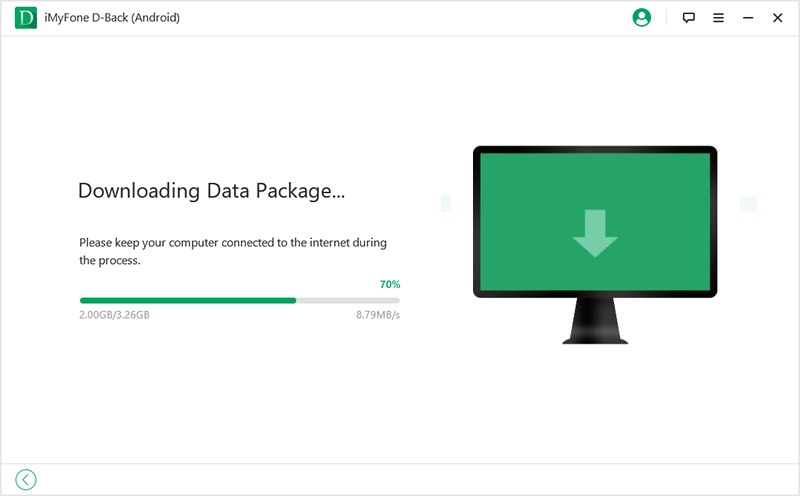 Step 5. Before a scan is run, you must choose data types for the scan to detect. Choose specific data types or check the "Select All" box, then press "Next".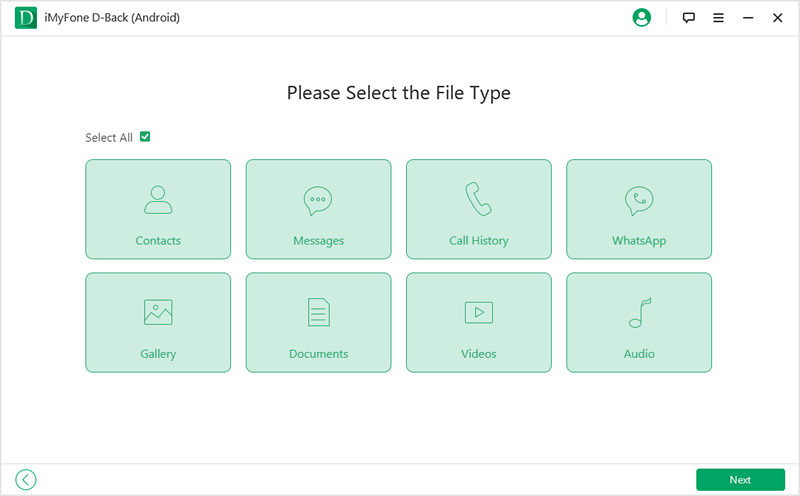 Step 6. Preview the results of the scan and select the files that you want to recover from Android. Click "Recover", choose the folder on your PC to save the recovered files to, and that's all.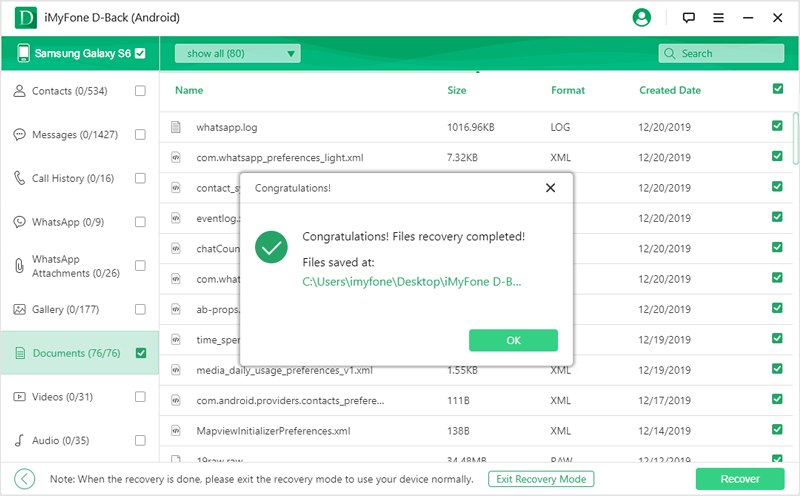 As what can be seen above, D-Back for Android is as basic to use as possible.
2.

FonePaw Broken Screen Android Data Recovery Tool

Second on our list is FonePaw broken Android Data Recovery app. This is a piece of software which has a focus on recovering texts, photos and videos but it also has the capabilities of restoring other data too.

Deleted data recovery is known to be quick and easy with FonePaw products. Just like D-Back for Android, you can preview data before recovering it and the secure method used stops the original data from being lost. This software does have a slightly lower success rate though.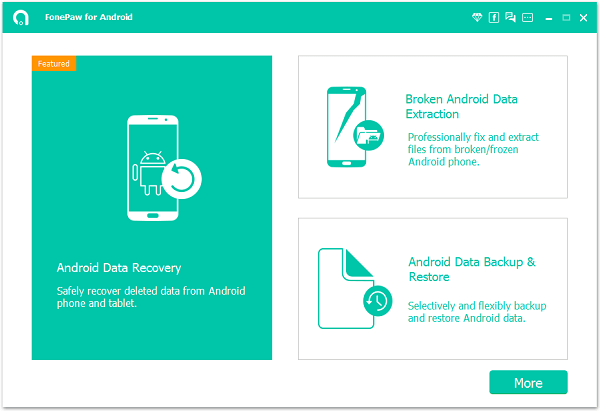 3.

MYJAD Broken Android Data Recovery Software

Coming in at third is MYJAD's broken Android Data Recovery tool which claims that it can do lost data recovery in even the toughest of times. Whether your Android suddenly stopped working, it got bricked, or you rooted it without realising the data would be lost – MYJAD can assist you at all times.

Compared to other tools, MYJAD's weaknesses lie with the fact that it can't easily retrieve data in some scenarios and some lesser-known device manufacturers aren't supported. For users who aren't certain about if their device is supported, the free trial will help to find out.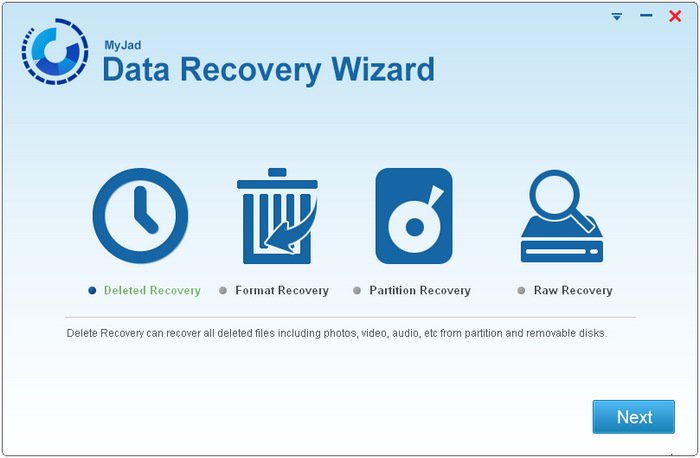 4.

MiniTool Broken Android Data Recovery Software

Last on our list is MiniTool Mobile Recovery for Android. Straight away it's important to know that although this is advertised as a free broken Android data recovery tool, it isn't. The full version will cost $39 and while there is a free version, it has limits.

MiniTool can be used on computers with Windows XP or newer version, and supports most Android devices (smartphones and tablets). It's an easy tool to use but because it has the lowest success rate among the tools we've listed, it isn't quite the best broken Android recovery app.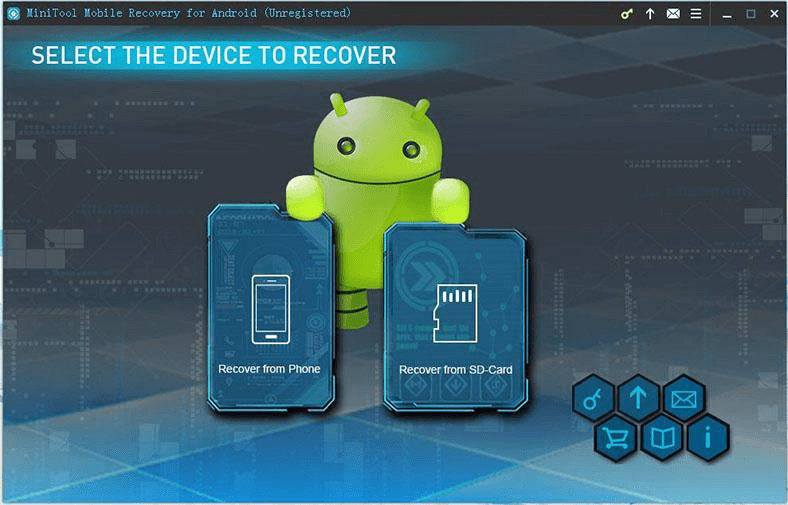 Part 3. Why Choose D-Back Data Recovery for Android
| Software and Metrics | | FonePaw | MYJAD | MiniTool |
| --- | --- | --- | --- | --- |
| Safe Recover to PC | | | | |
| Restore Preview | | | | |
| Success Rate | 99% | 95% | 89% | 80% |
| Money-Back Guarantee | 30 days | 30 days | 30 days | 7 days |
| Free Trial | Yes | Yes | Yes | Yes |
| Price | $34.95 | $49.95 | $49.95 | $39.00 |
Based on what we've seen in the comparison table and the pros and cons of using each recovery solution, our resulting thought is that iMyFone D-Back for Android is better than the rest. There are few downsides and when we compare it to the other data recovery software, it's clearly a much more effective option.
Part 4. Things You Mustn't Do After Accidental Deletion
In the final section, as a means of maximising the chances of successfully recovering your data, we've created a list of tips you should follow after accidental deletion.
1.Immediately stop using the device. We can't overstate this enough – if users continue using their smartphone, it will keep saving more files and it could overwrite the deleted data. Locking your device isn't enough, turn it off. Background processes such as application and firmware updates could download without you realising it.
2.Don't rush to take a backup. Some users think that backing up their data can help, but this is only if the backup is taken before accidentally deletion. Instead, focus your attention on actually recovering the data – time is of the essence.
3.Don't use the first tool you find. In an emotional situation where photos are deleted, it's tempting to grab the first data recovery tool you find. Some tools can make the data recovery more difficult, or even impossible, so take the time to research the best broken Android data recovery tool.
Even though these things aren't entirely essential, they're all great ways of getting the highest chance of data recovery. If you were to ignore this advice, you're less likely to retrieve the lost data and it could be permanently deleted.
Conclusion
Don't feel too overwhelmed by all of the info we've shown you in this article. Each of the tools is satisfactory for retrieving Android data. Out of those tools, there's no doubt that the best broken Android recovery software is iMyFone D-Back for Android. It has repeatedly impressed us when it comes to recovering Android data, and it can effectively do so in any situation that arises. Come and download the software now to get back your lost data!