Most of us use Android tablets for personal or business requirements. With work from home becoming a buzz, most of our important data is stored in our tablets. The worst thing that can happen to a tablet user isn't the physical damage to a tablet, but all the data that gets lost with it.
So, what will you do if your tablet gets damaged? How will you recover data from broken tablet? Well, worry no more! We've got you covered; our comprehensive tutorial will teach you how to recover data from broken Android(Samsung) tablet in multiple ways.
Part 1: Something You Should Know Before Restoring Data From Broken Tablet
Before we commence with the data recovery methods for broken Android(Samsung) tablets, there're some things that you should take into consideration. Now that your Android device is in bad shape i.e. either completely broken or partially damaged, you should never try to charge your tablet in that condition as it is very unsafe.
The very first thing you should do is check how damaged your tablet is. Whether the display of your tablet is working or not. If the display of you tablet is working, check whether your tablet is responding to your touches or not. These are some of the most common things you'll need to check.
Now that you've taken into account, the amount of damage that your tablet has undergone, you'll be able to put to use the most recommended method to get files off a broken Android(Samsung) tablet.
Part 2: How to Recover Data from Broken
Android(Samsung)

Tablet (Expert's Choice)

There're several ways to retrieve data from a broken Android(Samsung) tablet ranging from safest one's e.g. D-Back Data recovery tool to free methods of data recovery service e.g. making use of Google Backup. Check them out in the article below.
Case 1: How to Recover Deleted Files from Broken Android(Samsung) Tablet (When The Screen Is Off)
If your Android tablet is broken to such an extent that its screen won't turn on, the best way to get back data from it is to make use of a genuine Android Data Recovery tool with a good success rate. Well, you don't have to look too far. You can just go for iMyFone D-Back (Android) which promises loss-less data recovery with a 99% success rate.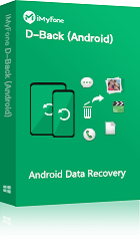 1,000,000 Downloads
Main Features
User-friendly interface, 3 simple steps to get your data back.

Each type of data can be recovered from your broken Samsung tablet such as contact numbers, text messages, pictures, etc.

If you feel like you don't need all the data to be recovered, you can easily select specific data files that are to be recovered.

Applicable to forgotten password, virus-attacked, crack screen, and system crash Android phones.

All the recovered data from a broken Samsung tablet will get saved on your computer and you can transfer it to your new Android tablet on the go.

Works on rooted and unrooted Android.
Let's take you through the step-by-step procedure to retrieve data from a broken Samsung tablet.
Step 1. After you've downloaded and installed the application on your Windows PC, open it.
Step 2. From the options displayed, click on "Broken Android Data Extraction".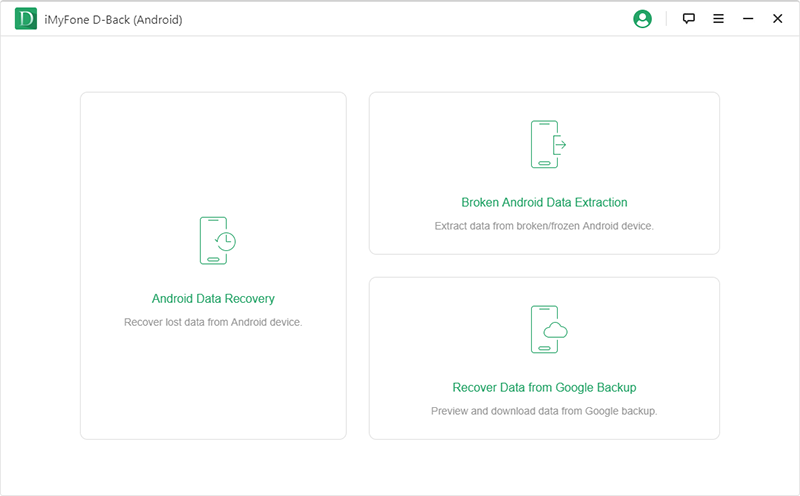 Step 3. Now enter select the brand and model of your tablet and let the software install the data package relevant to your tablet.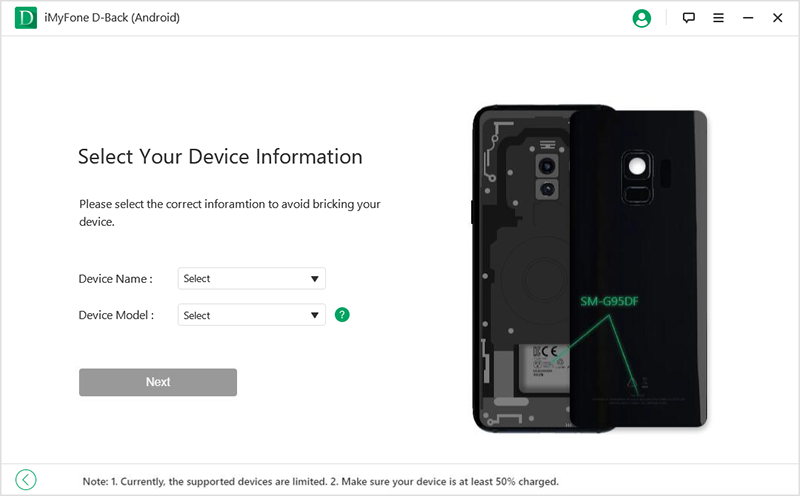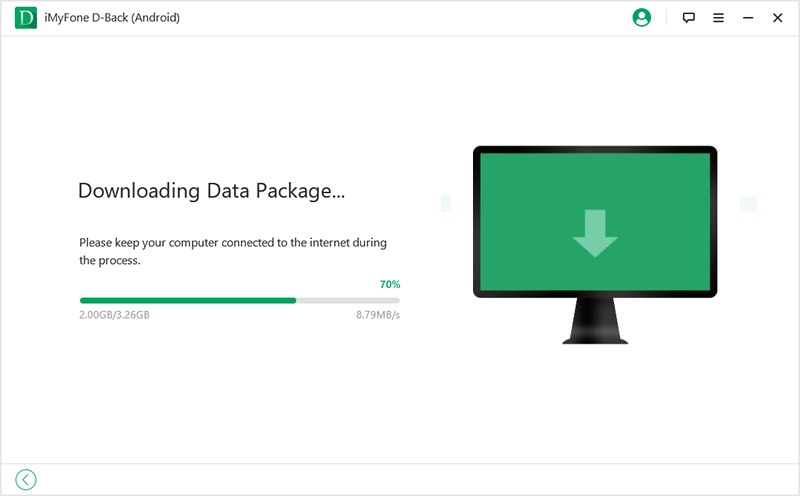 Step 4. After that, put your phone into Downloading Mode and connect it with your PC via USB Cable.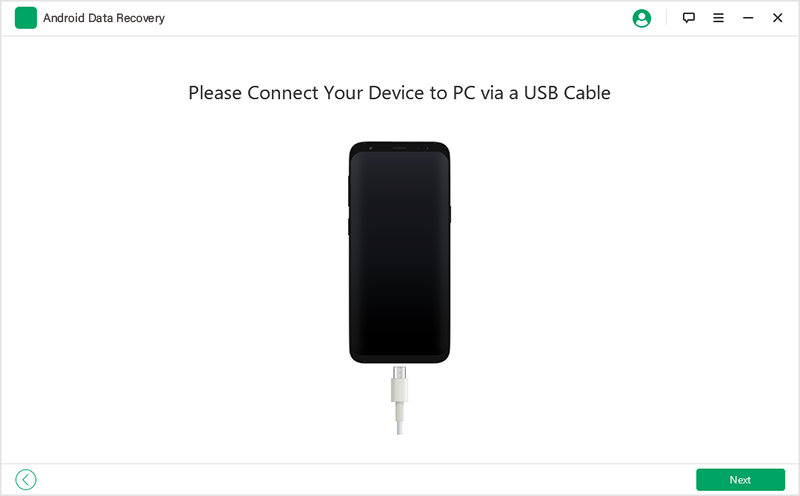 Step 5. You'll be prompted to choose the files you want to recover from your Android tablet.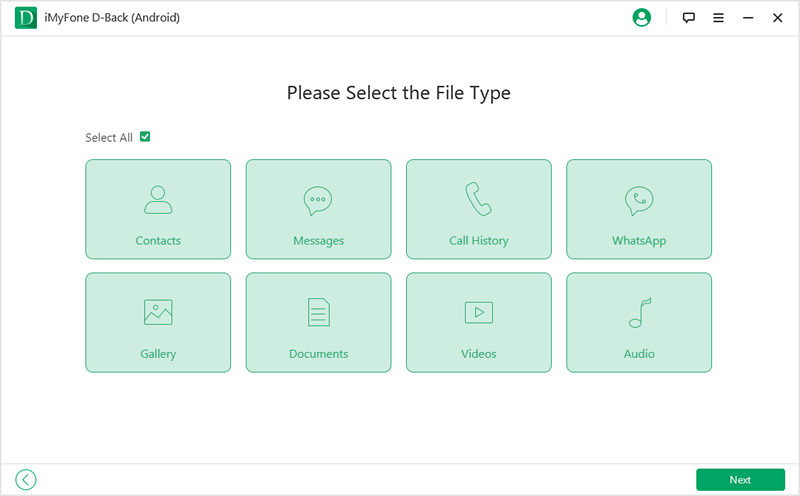 Step 6. After you're done choosing the files, click on the "Recover" button to get your data back safe and sound.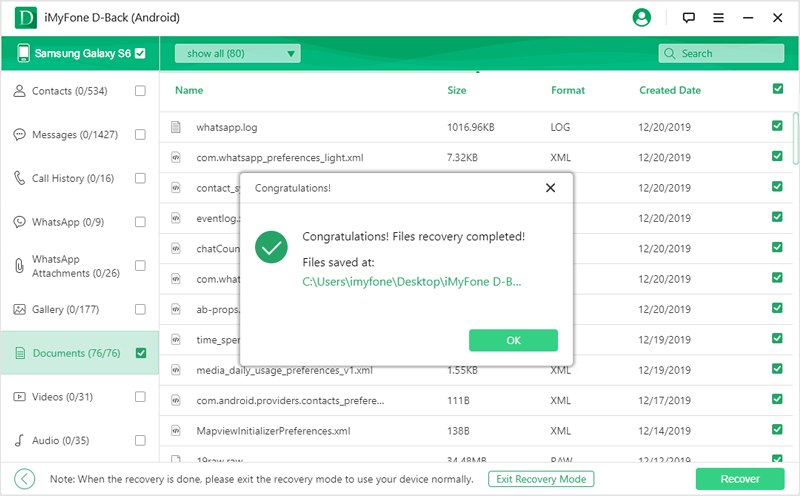 Notes: You should know that there're some companies out there selling fake data recovery software and we will want you to steer clear from them. If you want the best results, only use this method for retrieving your data from broken tablet. It is because, this is the quickest, safest and the best method you'll ever find on the internet.
Case 2: How to Recover Deleted Photos from Broken Android Tablet Using Google Drive
Another way to recover deleted photos from a broken Android(Samsung) tablet is by making use of Google backup. All the App data from your broken tablet is already stored in your Google cloud backup which remains linked to your primary email on the device. So, here're the steps you'll need to follow so as to get your broken Android tablet's data back via Google Backup.
To start:
On your new Android device, sign in with the same email id that was linked to your damaged Android tablet.

You'll see a list of devices that you used this email with, choose your Android tablet from the list.

Now click on the "Restore" option to restore all the data of your damaged tablet stored in Google Drive.

Your new device will begin downloading the applications that were previously installed on your Android tablet and as soon as each application is installed, their app data will be restored as well.

Hereafter you will be asked in which format you wish to export, Merely select "CSV Format" and download the file.
While this solution will work for some, it is best suited to the tablet with just slightly damaged. Is this you? If so – you're in luck!
Limitation
The data that hasn't been backed up on the Google cloud cannot be retrieved through this method.

For this method to work, an active internet connection with good downloading speeds is required.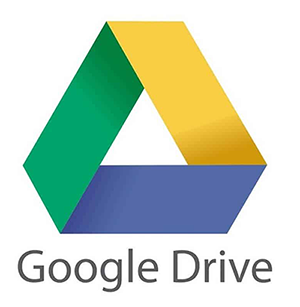 Part 3: Don't Let A Broken Tablet Ruin Your Day- Other Options To Get Back Data From Broken
Android(Samsung)

Tablet
Option 1: Send To the Repair Shop
There're maximum chances tha the data of your Android device will be recovered by any of the methods provided above. However, if things go south, you shouldn't panic about it as there's still hope.
The next thing to do after trying all the data recovery methods will be to take your tablet to a repair shop and tell them that you want your data to be recovered from it. They'll charge you a fee and recover the data from your device. Though, it is only possible if the storage component of your device is in a good physical state which they'll analyze manually.
Note:
Don't hurry to take your android phone to a repair shop if you haven't tried the above methods yet, because other damage may be incurred during the repair process. Also, it is requiring considerable time and money on it.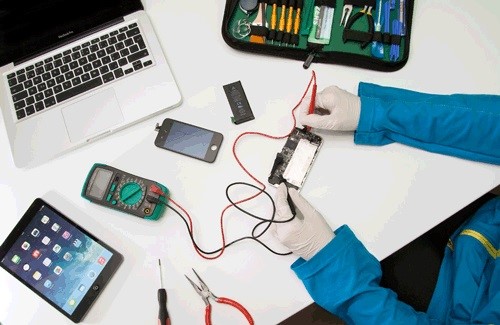 Option 2: Improving Android Tablet Performance
That speedy and robust performance of a newly bought Android tablet often becomes nostalgic as soon as you start using your tablet extensively as your daily driver. If you're fed up with this same issue, there're a number of things you can try to improve the performance of your Android device. Let's go through some of the workarounds that can help you in speeding up your tablet.
• Switch off and Switch on your Android Device:
Sometimes your device becomes too slow because a lot of RAM is occupied or because too many processes are running in the background. To deal with it, you can clear all the Apps from Recent Menu but that won't kill the actual processes running in the background. Therefore, a restart can prove to be a healthy thing to do as it frees up RAM and terminates unnecessary processes running in your device's CPU.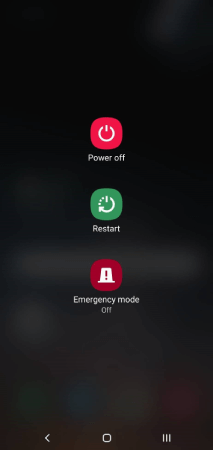 • Check for System Updates:
One of the main reasons for the slow performance of an Android device is dated System software. You should try to update your tablet to the latest Android OS version available for your device. You can easily do so by going into "Settings" and in the "About" section, look for software updates.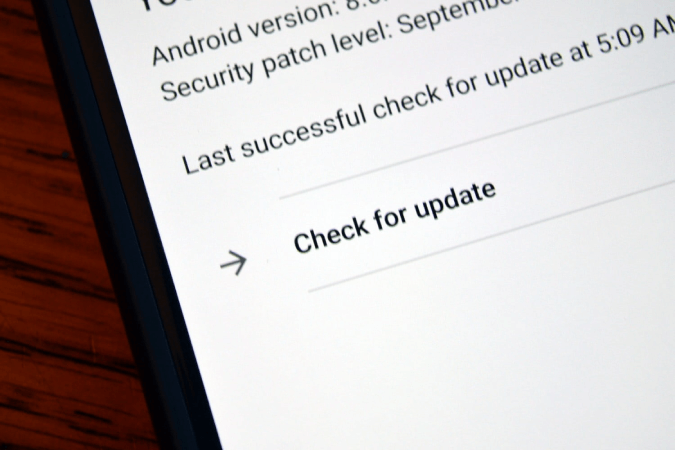 • Use Battery Saving Modes:
If your Smartphone isn't giving you good performance lately, you can try to fix it by looking for the exact culprit and terminating it. To do so, you'll need to find which of your Apps is consuming most of the power which will also help you in finding the App that's keeping your processor caught up all the time. You can go to Settings > Battery > Usage and terminate the App that is consuming abnormally high power.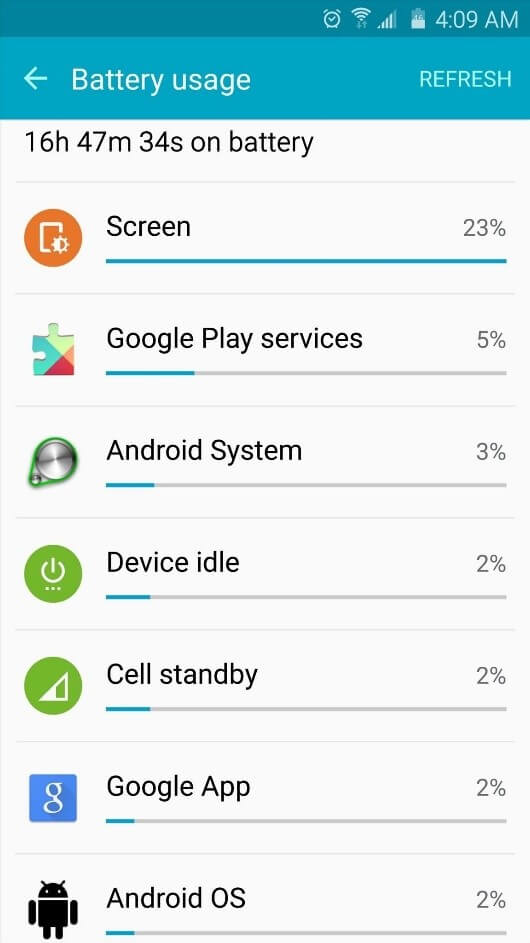 • Get Rid of Widgets:
If there're any unnecessary widgets added on your tablet's home screen, you should consider getting rid of them. Although widgets could prove to be useful at times, they also take a good deal of RAM space and processing power. That's why getting rid of widgets can actually help in improving the performance of a tablet.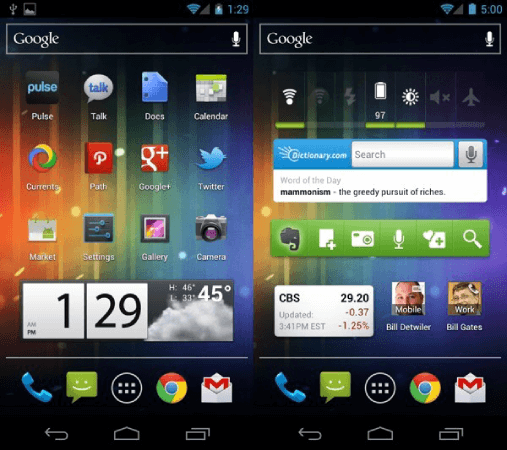 Final Thoughts
All the methods mentioned above will work just fine when it comes to recovering data from broken Android(Samsung) tablet free. However, we'd like to mention here that using iMyFone Android Data Recovery tool, is still the best option to restore data from Android(Samsung) tablet. It's because it's the only method that guarantees complete data recovery with a genuine success rate. However, at the end of the day, we'd want you to follow your instincts in choosing the best option for data recovery.