Getting things done on a smartphone has become second nature to almost everyone today. Let us say your job requires you to be always on the move and you need to work on important files quickly to make your presentations to your clients on time. Well, your Android phone is a big help in this scenario. But what happens when you accidentally delete one of those important files? If it was your computer, you could have easily gone over to the recycle bin and restored the file. However, restoring lost files on an android device is a bit challenging as there seems to be no built-in recycle bin for Android. But, do not despair as all is not lost. Read on to find more about the curious case of the recycle bins on Android and how to restore your deleted files from Android recycle bin.
Is There A Recycle Bin on My Android Phone? Where to Find Android Recycle Bin?
The quick answer is, no. However, the working of an Android Operating System (OS) is significantly different from the OS of a computer and hence, the quick answer is not so simple. While it is true that Android does not have a built-in recycle bin for the entire system, the working of the OS goes hand-in-hand with the apps that are installed. Some of the apps that natively come with Android phones, such as email, file explorer, and photos, have their inherent trash bins and restore options.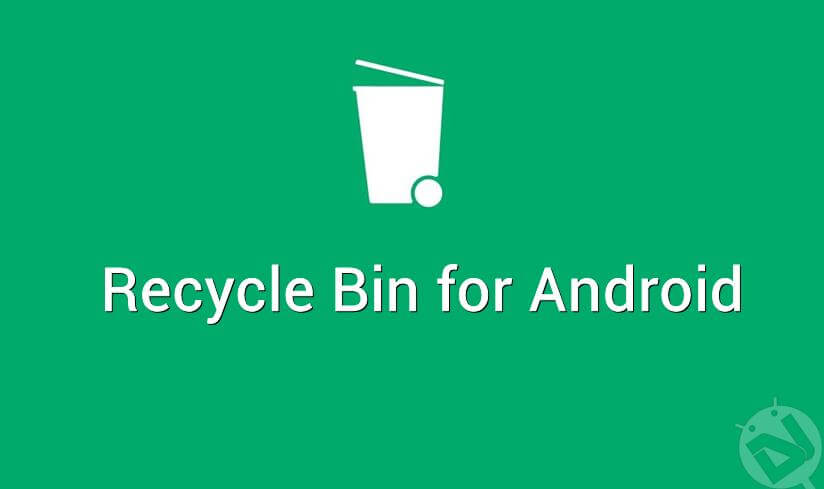 You may ask why the Android OS is built this way. The primary difference between a smartphone and a computer is the storage space. While computers these days have terabytes of storage space, Android phones have to do with a meager 256 GB of storage space at the most and that too, only with expensive phones. If the phone begins to store deleted items in a systemic trash can, well, you can imagine how much storage space it will unnecessarily take up. There will then be no space left for your apps to run smoothly.
However, anything you delete on the phone is not technically lost forever. It stays on the phone, tucked deep into the layers of the OS until it gets overwritten by a new file. As mentioned before, you could restore deleted items individually by going to the specific apps. For example, your email will allow you to restore deleted emails from its inherent trash folder. Similarly, the photos app will let you restore some previously deleted photos from its built-in trash can. But not all items can be recovered easily from the apps and that is why you need to find another way.
How to Access Android Recycle bin and Recover Deleted Files from Android Recycle Bin?
Now that you know that there is no built-in recycle bin on Android, you must be wondering how to access Android recycle bin and restore lost files from Android recycle bin. For this issue, there are two ways introduced in this article. Let's first dive into the first method - using a third-party tool D-Back Android. Here is an outline of what this software does.
D-Back Android Software
D-Back Android is born for restoring missing/lost/deleted data on Android phones quickly and effortlessly. Since it is trusted by worldwide users, it can be your trustworthy friend. Here are some of its coolest features.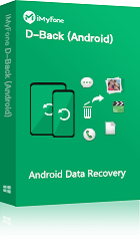 1,000,000 Downloads
Main Features
Scans the internal memory of your device to access the permanently lost and deleted files or any data.

Featuring high successful recovery rate.

Safety is prioritized while restoring your data, and the software ensures none of your data is mishandled.

Supports the recovery of many data types, including messages, photos, videos, contacts, and more.

You are able to scan and preview your lost/deleted data for free.
So, how do you use this reliable and handy software to efficiently restore your lost data from Android Recycle Bin? Fortunately, there are a few simple steps as mentioned below.
Step 1. Install the D-Back software on your computer.
Step 2. The software provides three modes of data recovery: for an active Android phone, for a broken Android phone, and for the recovery with Google backup. Choose the one that suits your needs.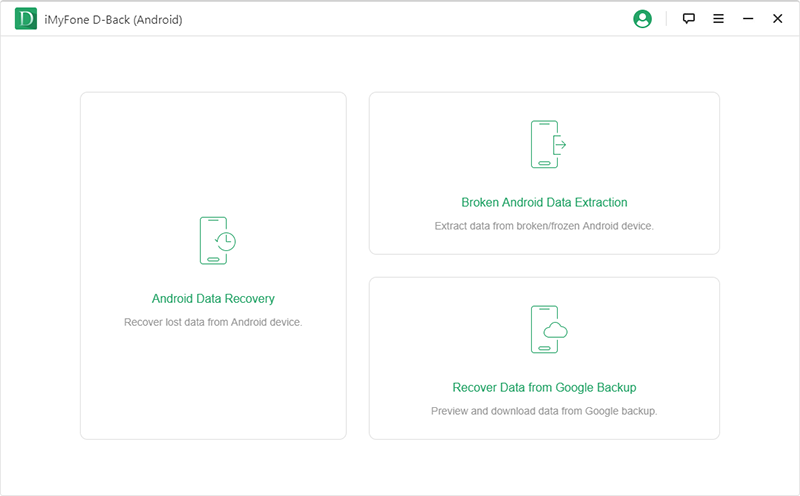 Step 3. On the 'Android Data Recovery' tab, confirm the model of your phone and click 'Start'.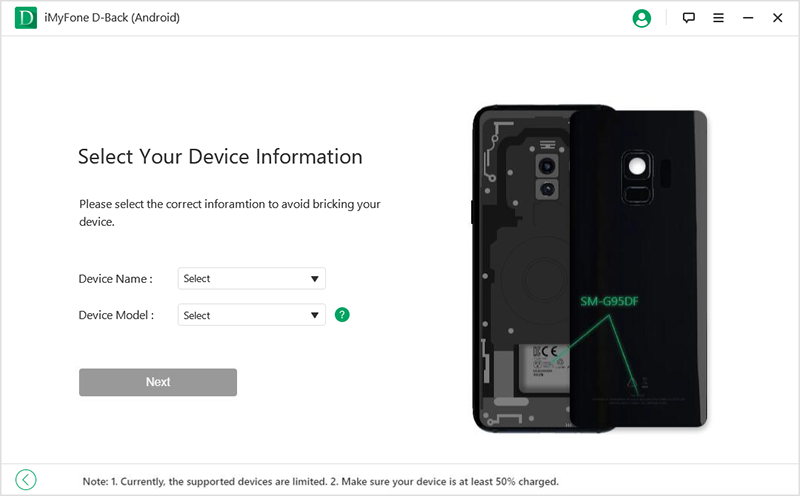 Step 4. At this point, the software downloads the required data package, all you need to do is connect your phone to the computer using a USB cable.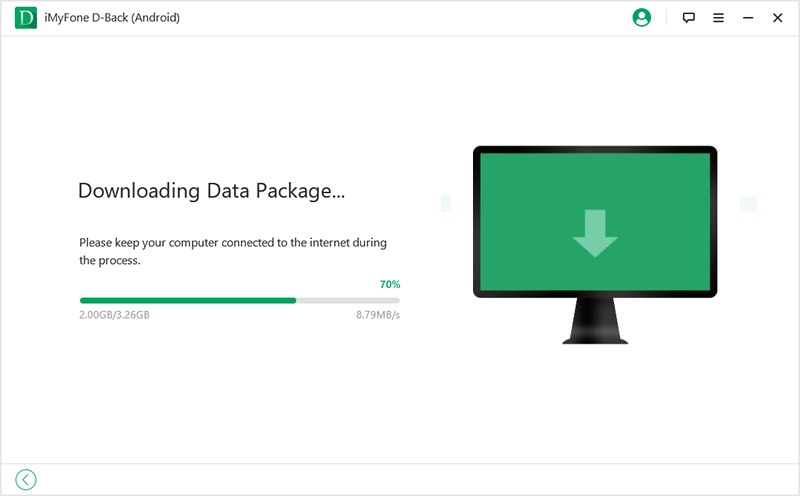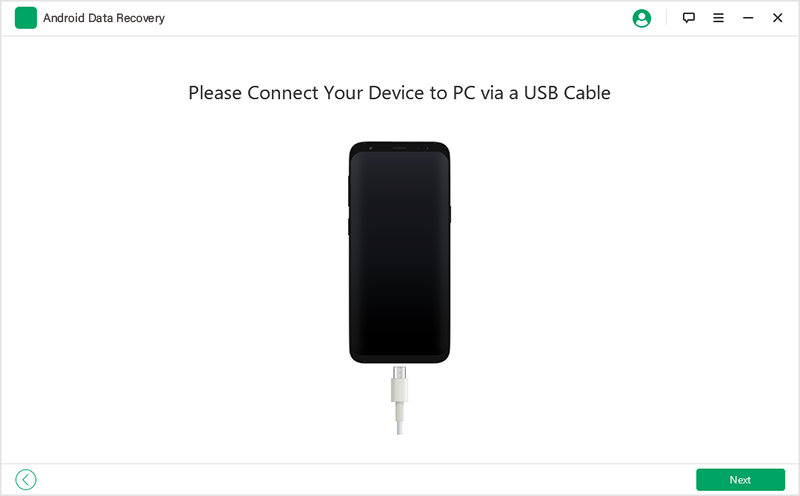 Step 5. The software then leads you through the steps of recovery by displaying the list of deleted items after scanning.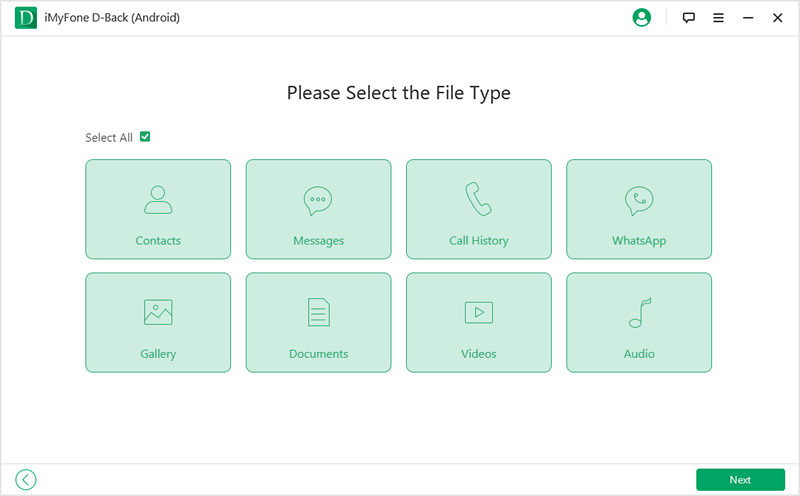 Step 6. All you now need to do is select the files you wish to get back from the list and hit 'Recover'. That's it. All the lost files are back to your computer.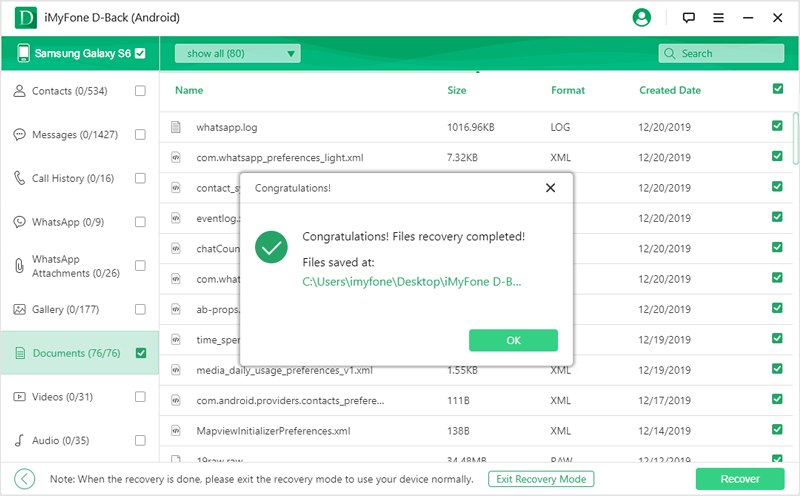 Best Free Android Recycle Bin Apps to Recover Deleted Photos/Videos
The second method to recover lost photos/videos from Android is to use recycle bin apps. But all of them requires to be installed before the deletion, only that you can recover the deleted photos/videos through these recycle bin apps. Here are the top four recycle bin apps that are available for you to download. Read on to find out how they stack up against each other.
1) Dumpster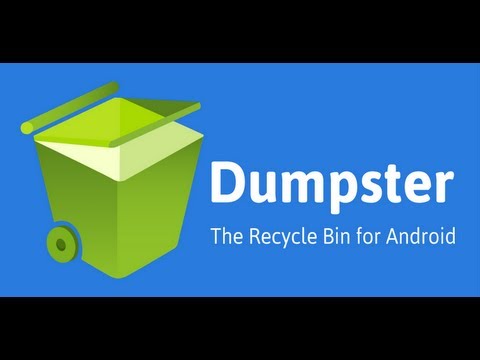 Price: Free with ads, $2.99 without ads
Supported File Types: All
Ease of Use: Deleted files automatically go to this app and you could easily restore them by going to the Dumpster app
Negative Reviews: Some users found that the app does not restore all file types easily and causes the phone to hang or restart
Rating: Could be a good option to restore basic file types
2) Recycle Bin
Price: Free but contains ads
Supported File Types: All. Additionally, you could configure specific file types to directly move to the bin when deleted
Ease of Use: Works exactly like the computer's 'recycle bin' and hence, is extremely user-friendly
Negative Reviews: Some users have reported that the app crashes and many times it shows that it is empty, even after recycling
Rating: Go for it if you want a replica of the computer's 'recycle bin', but the functionality may be a little less reliable
3) Recycle Master
Price: Free with in-app purchases
Supported File Types: All types and also backs up uninstalled apps
Ease of Use: Works like the recycle bin and additionally offers a 'Deep Recover' that brings back lost files that are not visible readily on the app
Negative Reviews: Some users feel that the app does not run smoothly after the most recent update where the 'delete' option was replaced with the 'share' option. And it doesn't recover files before installing this app so you have to install this app to secure your future data or file.
Rating: Fares better than most other apps
4) Data Recovery
Price: Downloading and scanning are free, but there are hidden charges for recovery
Supported File Types: Media files
Ease of Use: The app scans lost images, videos, and other media files and lets you easily choose which ones you wish to restore
Negative Reviews: Users feel that the app scans and shows all the media files without bothering to segregate the deleted files
Rating: With several drawbacks such as limited file support and paid recovery, it does not seem to be a helpful installation
Android Recycle Bin Photo/Video Recovery FAQ
Here are some frequently asked questions about the Android recycle bin and their answers.
1) How Do I Recover Deleted Photos/Videos from Android Recycle Bin?
Answer: If the lost photo/video files are not overwritten by new data, then you can use the 100% reliable D-Back software to easily connect your Android phone with a computer and restore lost items automatically by scanning your phone through the software. Alternatively, use apps such as 'Recycle Bin' and 'Recycle Master', which allow you to restore deleted photo/video files on your phone much like the recycle bin on your computer does. The second option may not always be reliable.
2) Could I Empty the Recycle Bin of My Android Phone?
Answer: There is no inherent recycle bin on your Android phone. Whatever files you delete get stored in an unknown location that you cannot see. However, you can empty your cache by going to Settings/General/Storage/Internal Storage and tapping on the cached data section.
Bottom Line
For the lack of buil-in recycle bin on Android, accidental deletion of important files could bring a lot of trouble for you, especially if you have never backed up your data. It is not just important documents, but even losing pictures and videos that are fond memories for you could cause disappointment. Let us not even begin to get into how frustrating it could be to lose all your data if your smartphone crashes someday.
All of these situations could be deftly handled by the D-Back Android software without having to download an additional app for the task. This works particularly well for broken or frozen phones, because if your phone is hung, how would you install an app anyway? With D-Back, you could relax as the software takes care of the restoration process through your computer. Get you lost documents back in minutes and start working on them again as if they had never gone anywhere.