"Is it possible to extract or recover data from a dead phone? If yes, then how? Can anyone tell me? The phone is a Samsung Galaxy S9. Thanks in advance!"
Many users store lots of important data on their Android phone, including photos, videos, text messages, contacts, Whatsapp messages, etc. So now in that miserable event, if your phone becomes dead, and that could be a big problem if you haven't made any backup file for your Android device. I'm sure you are wondering how to recover data from dead Android phone internal memory now? In this article, you will find out the answer.
Want to find a solution for recover photos from Android phone internal memory, our editor recommend D-Back for Android, it can get back lost data from Android phone, Download D-Back for Android free now.
Things You Need to Know Before You Start
Q1. What does "A Dead Android Phone" mean?
A dead Android phone is when your Android phone does not boot up and does not show any logo or any other sign. The device remains blank even after multiple attempts of powering up the device and does not respond even when you try to charge the device. Simply put, your phone just died. OUCH! A dead phone means that all your data is gone, and trust me you don't want to be in that place in the middle of your day.
Q2. Is there a way to recover photos from dead Android phone?
Yes. It is possible to recover photos from dead Android phone internal memory by using several ways. In most cases, the internal memory of a dead Android phone remains unharmed. If you want to get back those important files efficiently, using an automatic tool is a great option. D-Back (Android) Data Recovery is such a professional data recovery software with powerful features. Next, we will show you more details about this app, including the steps to use it. You should read our guides below carefully and follow them to get what you need.
Q3. If your Android phone is dead, what should you do to reduce the data loss to the least?
In order to reduce the data loss to the least on your dead Android, you need to turn it off and don't restart it. As long as the internal memory on the dead Android is not damaged, you can recover data from dead phone internal memory. If you tried to reboot the dead phone again and again, that may make things worse.
The Easiest Way to Recover Data from Completely Dead Android Phone
As we mentioned above, you can retrieve data from dead Android phone or tablet by using professional Android data recovery software for dead phone like D-Back (Android) ,which is also the easiest way to fix your data loss problem.
D-Back (Android) is specially designed to get back all your lost or deleted files from your Android devices, even the dead ones. This data recovery tool supports multiple file types recovery, including Contacts, Messages, Call logs, WhatsApp Messages & Attachments, Photos, Videos, Audios, and Documents. Even if your phone is dead or broken, D-Back (Android) can still get your data back again securely and effectively. You can 100% trust the app, for its developer (iMyFone) is a professional software provider. It is highly recommended by famous technology websites, like MacGeneration, Macworld, TechRadar, etc.

D-Back (Android) is a professional data savior with lots of recovery features and advantages. Below are the reasons why you should choose this tool.
Fast Recovering Speed: You just need to click and wait to get all the lost data back to your Android mobile and tablets in a few minutes.

Preview Feature And Selective Recovery: You can preview and check the found data in detail, and select only needed items to recover.

Apply in All Data Lost Scenarios: No matter what the situations cause you to lose data on the device, it helps you recover wanted files without effort.

Easy to Use: There are no technical skills required to use the app, you can easily perform it and just wait!
D-Back Android supports retrieving data from dead Android internal memory directly and extracting data from your Google backup selectively. Using D-Back (Android) is fast and easy, which lets you recover all the lost data from your dead Android in just a few clicks. Here, we have listed down the detailed steps to recover files from dead Android phone or tablet using the data recovery tool.
1. How to Use D-Back (Android) to Restore Data from Dead Android Phone Directly
Step 1. Launch D-Back (Android) and choose "Broken Android Data Extractor" part to start.
Download, install, and then launch the app on your PC. Then choose the "Broken AndroidData Extraction" option on the right side.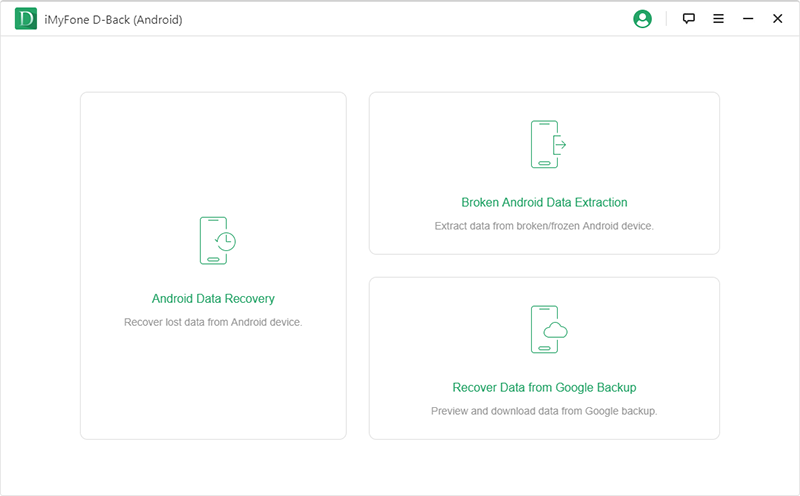 Step 2. Confirm your device information and connect your dead Android phone to PC.
Then you need to select the correct name and model of your Android phone in the list offered. After confirming your device information,connect your phone to PC and enter downloading mode by following the on-screen instructions.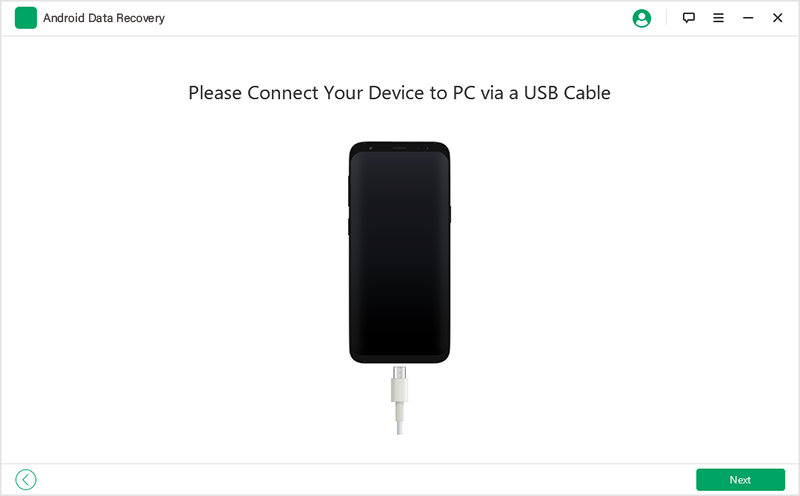 Step 3. Retrieve data from dead Android phone now.
Select the file types you want to recover and the app will begin to scan for your Android device. Then choose those scanned files you need and click Recover button to retrieve them easily.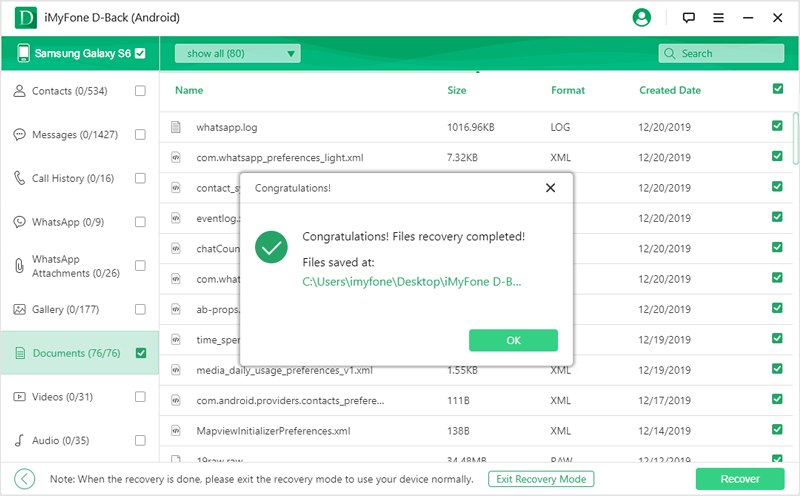 2. How to Use D-Back (Android) Software to Extract Data from Google Backup
Note: In case that you had enabled the sync function on your Android phone before it got unabled, then you can choose this mode to extract your data from your Google backup. Keep in mind that this mode supports the extraction of 6 data types: contacts, messages, call history, chats, calendar, and WiFi password.
Learn the steps of extracting dead Android data from Google backup >>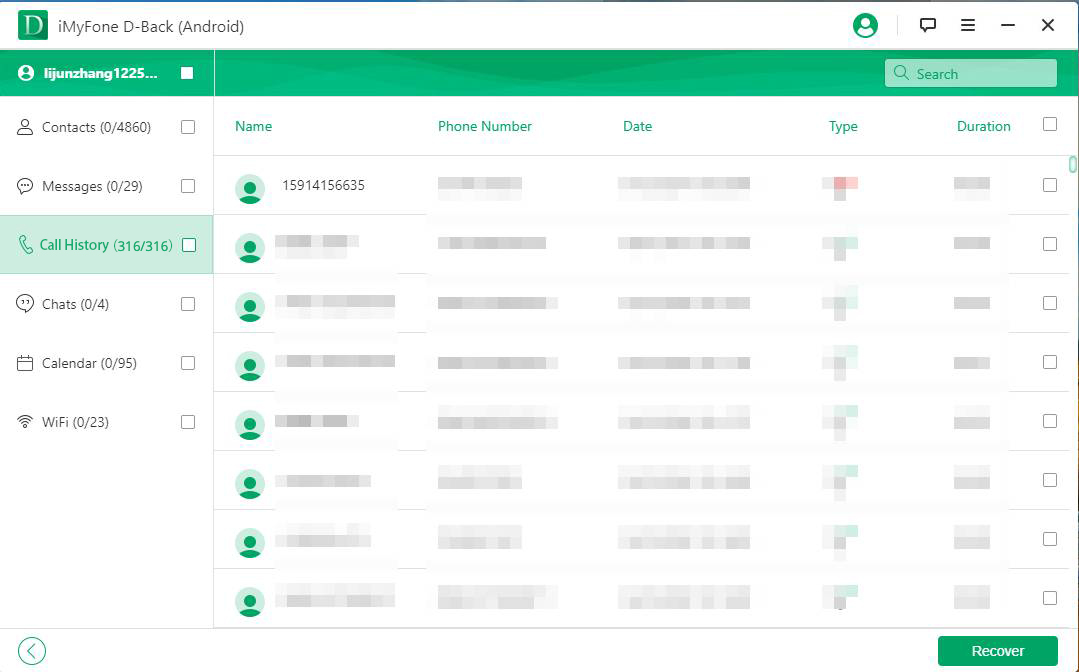 Extra Tip: D-Back(Android) allows you to save all the recovered data on your computer in various Android readable formats. And you can take them as backup data. These backup files can be easily copied in case you plan to have a new mobile device and you want those data to be saved on your new Android.
Another Way to Get Back Your Data from Dead Android Phone (Only Works for Backup Users)
The best way to protect the data on your Android phone is to back up your device data at some other location. If your phone becomes dead, you can restore those important data from the previously stored backup and your day is saved. So if you have backup up those important files, just restore them with two ways we mentioned below. These two ways really work on recovering your Android data from dead phone, but there are some limitations to use them. Just keep on reading.
Retrieve Dead Android Phone Data Using Google Drive
Google Drive is a helpful utility that can make a backup of your Android phone and storing all your essential files on it. However, this way only works when you have created backups using this utility. These are the steps you follow to retrieve Android data on Google Drive.
Step 1. Login to your Google account on your new phone. Then there is a list of the devices you have used previously.
Step 2. Then select the device you want to restore files from and click the "Restore" to transfer all the data to your new phone.
The limitation of using this way:
Even if you select the Google Drive option, there is only the limited cloud storage that you can use to store your data, which is probably not enough.

You need a new phone to copy and transfer the recovered data from the old broken phone.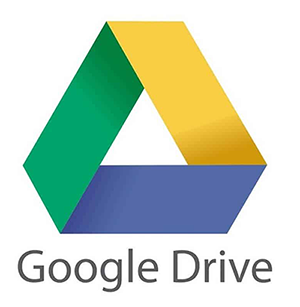 Conclusion
Backup is a good habit, but if you don't make a backup for those important files when your phone becomes dead, do not worry, D-Back (Android) is always there to help! It is an effective tool to retrieve lost or deleted data, which is highly recommended as the best choice for Android data recovery. Download the app and try it out now!