You have no doubt gone over crack versions of the software when searching for the licensed program. They appear in the search results, and many even said that you would get comparable or even better functionality over the real software. Albeit widely accessible and exceptionally tempting, they are not ideal to use since many of them bring risks and don't offer some of the fundamental functions of real software. In this article, we break down the D-Back Android crack software with the primary point of helping you decide that if you should utilize it or not.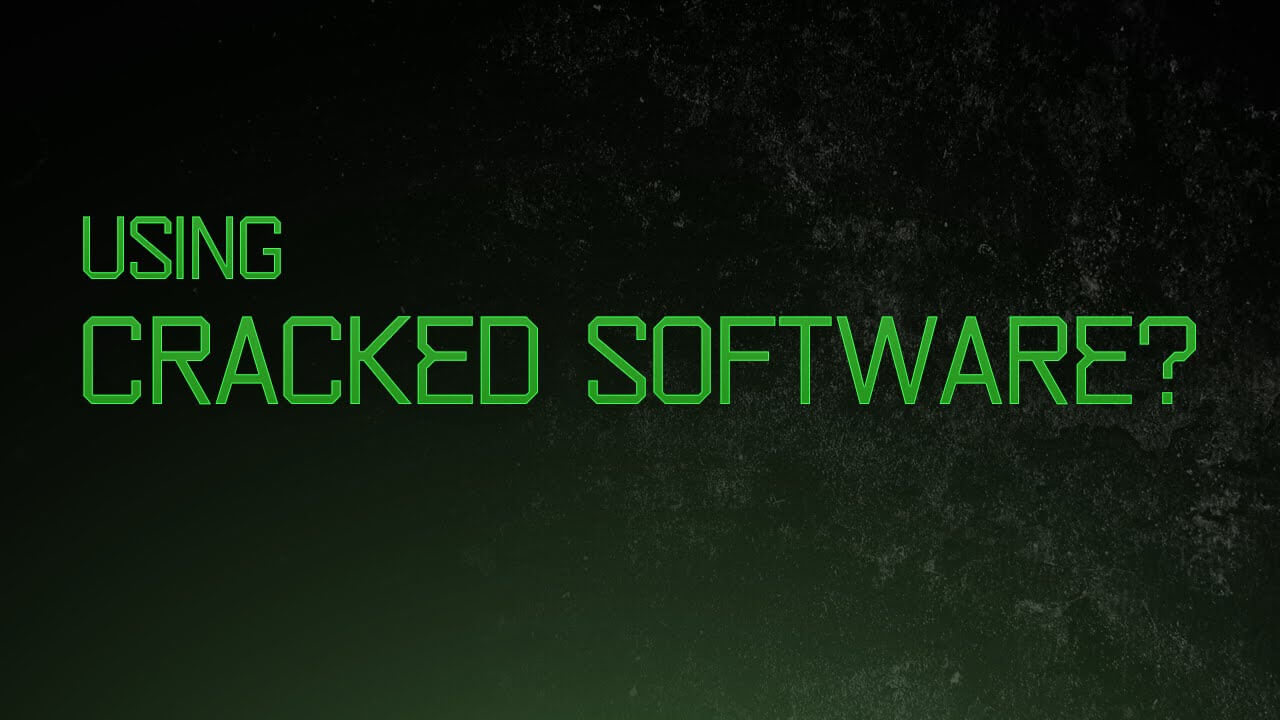 Part 1: Overview of D-Back Android
For the recovery of data on Android devices, there are numerous different choices available. D-Back Android is truly outstanding in the market. The best thing about this software is that it lets you retrieve any data that you have lost, in any way, and is truly easy to utilize broken Android data extraction software. It supports all the significant data types, for example, messages, call logs, photos, audios, videos, relevant documents, and so on. Here are the best features of D-Back Android software: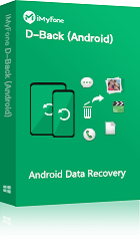 1,000,000 Downloads
Outstanding Features of D-Back Android:
Wide Application: Suitable for damaged as well as broken Android phones and other devices, including virus-attacked, water-damaged, framework crashed smartphones as well as tablets.

Numerous Supported Data Types: Supports practically all data types, including videos, photos, contacts, and so on. Also capable of recovering data types like texts, photos, videos, contact info, and more.

High-Speed Data Recovery: This software retrieves your data extremely fast. It will scan your smartphone and retrieve everything in no time.

Safe: Unlike other data recovery software, this tool doesn't damage your phone and leak any personal information.

Multi-functional: Another extraordinary element of D-Back Android is that it very well might be used for rooted as well as unrooted devices.
Steps you need to follow for Android data extraction:
Step 1. You have to download and install the software. After that, you have to run D-Back Android and select a recovery mode according to your requirements.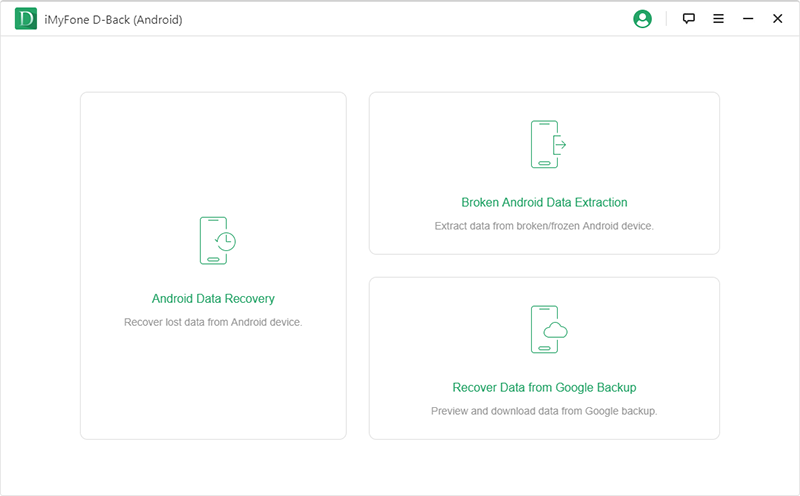 Step 2. After that, you've to select the device name along with the model, and it'll download the needed data package automatically.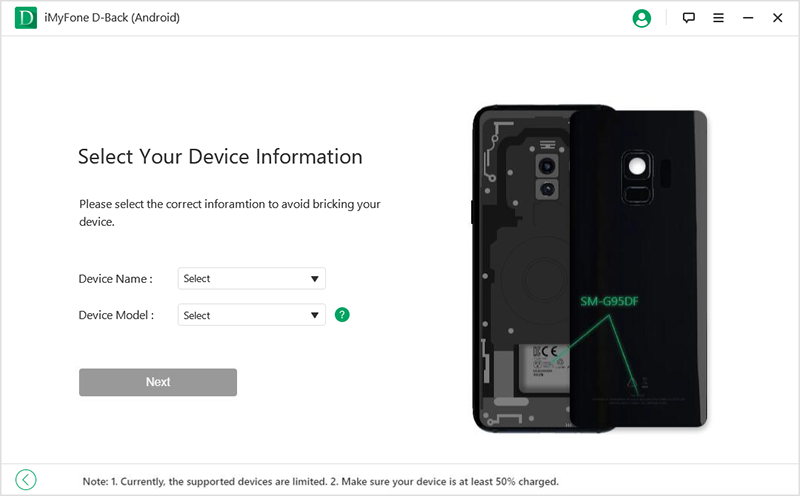 Step 3. Now, connect the phone to the PC and go to downloading mode.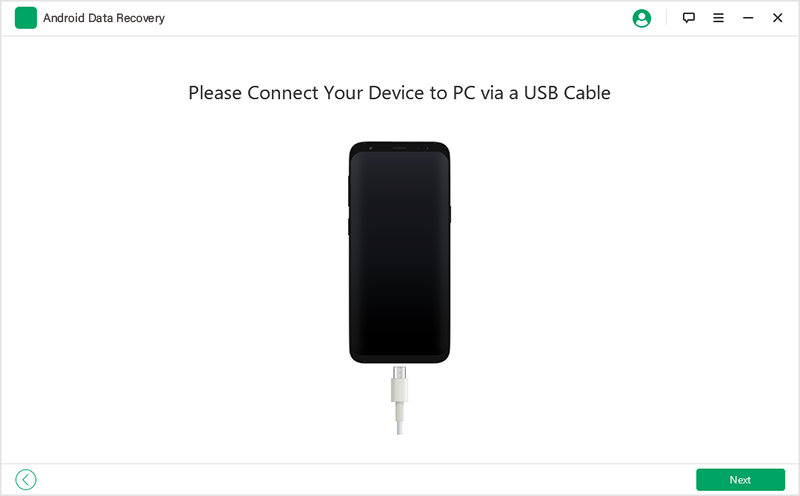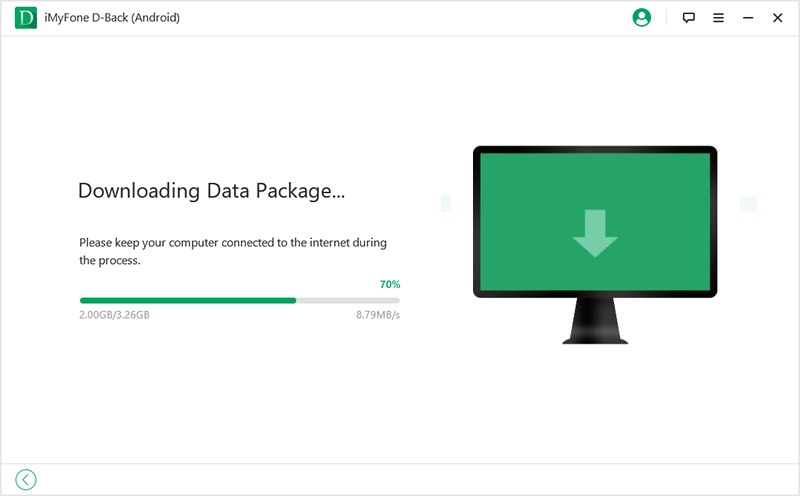 Step 4. Select the file that you want to restore and scan.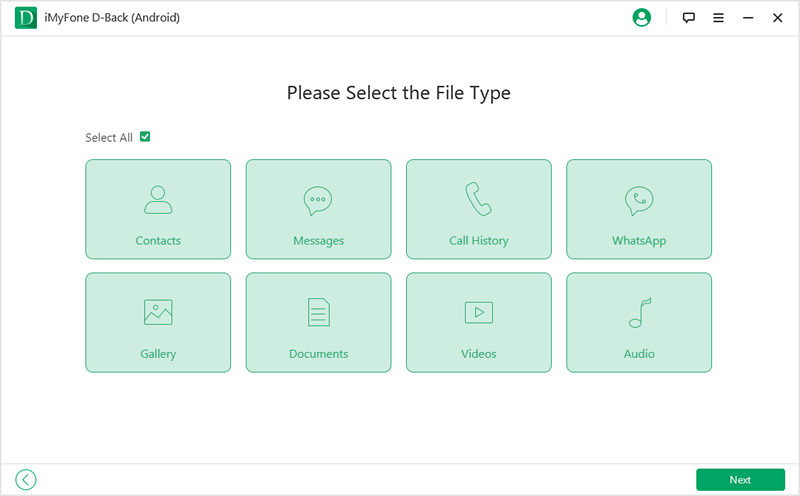 Step 5. It'll display the list of all the files that you can select and retrieve according to your needs.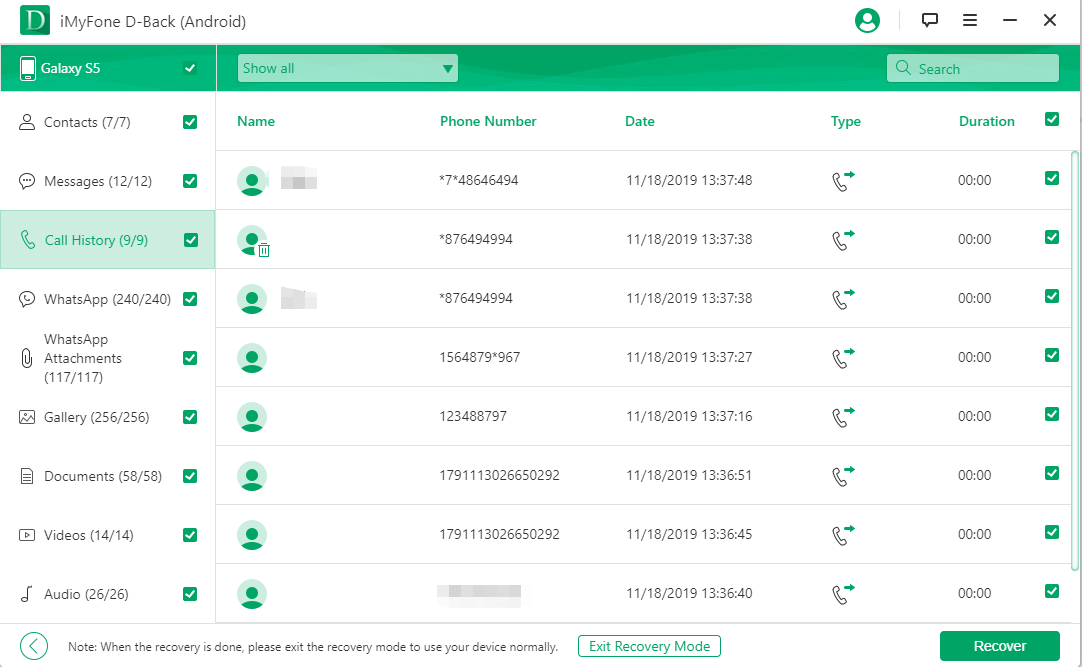 Part 2: Why You Should Not Use iMyFone D-Back Android Crack?
Even though cracked iMyFone D-Back for Android might be free, there are certain risks associated with utilizing D-Back Android crack. The dangers of utilizing unlicensed software are evident in the economy. $82 billion worth of software sells legitimately worldwide, while $63 billion worth of PC software is pirated. Have you, at any point, wondered what amount a cheap product could cost you? It is money wise and pounds silly, depending on what you look like at it.
Some of the risks of utilizing broken Android data extraction crack are listed below:
1. Be More Vulnerable to Virus
There is an increased hazard that your PC could be infected with viruses when you utilize broken Android data extraction crack software. That is due to the reason that cracked software is regularly used as a medium to convey these viruses. The individual who modified the first program to build the crack version might have included a little line of code intended to intrude on your framework and get sensitive data from your device. Most of these viruses could go undetected for a long time.
The risks you are exposed to are listed below:
Access to confidential and financial data.

Access to customers' personal records and transactions.

Access to trade secrets.

Identity theft.
2. No Ongoing Custom Support
Almost of the pirated program samples that were studied by a well-known company known as Microsoft Australia had found that Windows Update was disabled, and the FireWall rules were changed.
You will not get customer support if you use a pirated or cracked version of the software as it is not licensed or registered.
3. It Will lead to legal issues
All the things that have an original version are probably going to be forged. It isn't fair when somebody steals your idea, pretends it is theirs and sells it. It is just natural for organizations to protect their resources.
It isn't legitimate to buy broken Android data extraction crack software as they hardly follow due procedure. It is a copyright violation. Getting captured with D-Back Android crack software could have some disastrous consequences, including high-value fines and even prison time in specific locales. For instance, in the US, copyright violation could cost you a fine of up to $250000.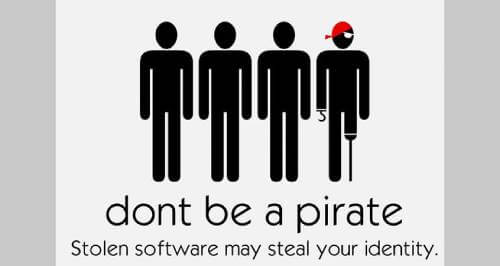 Part 3: Beyond The Risk Of Using D-Back Android Crack
Use the free version of the D-Back for Android
There is no 100% free version accessible for an unlimited time. There is, nonetheless, a way you could evaluate this extraordinary data recovery program on an absolutely free trial premise. iMyFone D-Back right now offers a free trial where you could test the product to see how well it functions for your requirements.
Aside from avoiding the legal consequences, you would bring about in case you used D-Back Android crack. The following are only a few benefits of utilizing a free version of the software:
The free version of iMyFone D-Back is definitely protected.
This free trial of the software is limited and doesn't include all the features of the software; however, it'll give you a general idea of whether this is the correct data recovery program for you.
If you do buy iMyFone D-Back, you will be offered access to free updates just as free customer support. There is no additional charge for both of these services when you purchase it.
Despite that, iMyFone D-Back is priced reasonably for the benefits you will get, so this is an ideal choice if you need an easy and straightforward solution to use the program for getting back your deleted data.
Get a Coupon Code from Our Website
We realize that a few people, who are looking for iMyFone D-Back Android crack, must think it is costly to purchase this licensed software. Accordingly, we are here to offer a coupon code that could help you in getting a huge discount when purchasing iMyFone D-Back for Android
How you can use this coupon code
Step 1: Go to iMyFone D-Back for Android buying page, and after that, select iMyFone D-Back license you like to buy. Click on "Proceed to Checkout" to start the procedure. Make sure you select the version based on your needs.
Step 2: Now on the checkout page, click on the "Redeem Coupon Code" option. Enter 5ED-FQ1-KZU in this box.
Step 3: Now enter your coupon code, and after that, click on the "Apply" button.
Step 4: In the next step, enter your Full Name, Address, Email, contact number, and other details. Then choose the convenient payment method.
Step 5: Finally, proceed to complete your payment.
Note:
Review the particulars entered to make sure they're correct before finishing the purchase process.
Part 4: FAQ For iMyFone D-Back for Android Serial Key
1) What should I do if the registration code is invalid?
Answer: If the registration code is invalid, you can seek the the help from our customer Supprt to gain more information. Make sure you're entering your registered email address that you used to place the order. So, you'd better copy and paste the registration email and code directly into the corresponding place, both of them are case sensitive, please do not add extra symbols to the registered email address, such as underlined or special characters.
2) What's the difference between the free version and a premium version for D-Back for Android?
Answer: The trial version of the software permits you to scan the data stored in the Android device and see the data that you can recover. In the event that there are documents you need to get back, you have to buy the software's full version to get them back.
Conclusion
In the event that you have lost data on your Android or your telephone is broken and you can't recover the data. You should find a way to retrieve the data and utilize broken Android data extraction software. You should reflect on the above methods cautiously to understand which one is the best choice. Try these methods and let us know if you've any questions.