"Hi guys, I had some video files on the internal storage that I deleted after I thought I had backed them up. Is there any way to recover them?" – David, Quora
If this sounds all too familiar to you then you're not along. In the digital age, a large portion of life is captured using the phone. From personal achievements to family and friends, all these highly sentimental and important moments in life are perfectly captured and stored in your phone. Unfortunately, most people only come to understand the importance of the videos, images, and audio stored in their phones once they have accidentally deleted or lost these sentimental memorabilia without backup. Don't you wish there were several tried-and-tested options you can exploit to recover permanently deleted videos from Samsung Galaxy S9/S8/S7/S6 Note 9 free? Here, we will cover three ways to get back deleted videos from Samsung phones without backup.
Part 1: How to Recover Deleted Video from Samsung Galaxy
S9/S8/S7/S6 Note 9

without Backup [Editor Choice]

For you to choose the most appropriate and effective method to recover deleted videos from Samsung Galaxy S9/S8/S7/S6 Note 9 without backup, you need robust data recovery to be successful. We recommend you use iMyFone D-Back (Android) Since it is uniquely suitable and effective in samsung video recovery. Whether you backed up your video or not, iMyFone D-Back has robust features that allow you to access Samsung Galaxy's videos without hassle. The effectiveness of iMyFone D-Back can be traced back to the wide array of features implemented in this top-class samsung video recovery app. The features allow you to: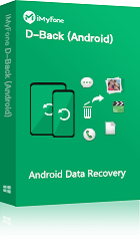 1,000,000 Downloads
What Are The Main Features of D-Back for Android?
Offer 3 smart modes to recover your lost video from samsung without root.

Preview and selectively restore deleted videos from samsung S9/S8/S7/S6 Note 9.

Recover accidentally deleted, corrupted, and lost videos.

Extract your deleted, missing, or losing contacts, text messages, photos, WhatsApp messages & attachments, audios, call history and documents.

Works on rooted and unrooted Android.
With over a million downloads, iMyFone D-Back for Android is a professional and highly effective tool for samsung deleted video recovery. So, how can you use iMyFone D-Back (Android) to get videos back that you deleted on Samsung S9/S8/S7/S6 Note 9 without backup? You can follow these steps:
Step 1: Install iMyFone D-Back for Android on your device and launch it.
Step 2: Select 'Android Data Recovery,' then choose Samsung Galaxy S7 for 'Device Name' and 'Device model.' This will enable the appropriate package to be downloaded for recovery.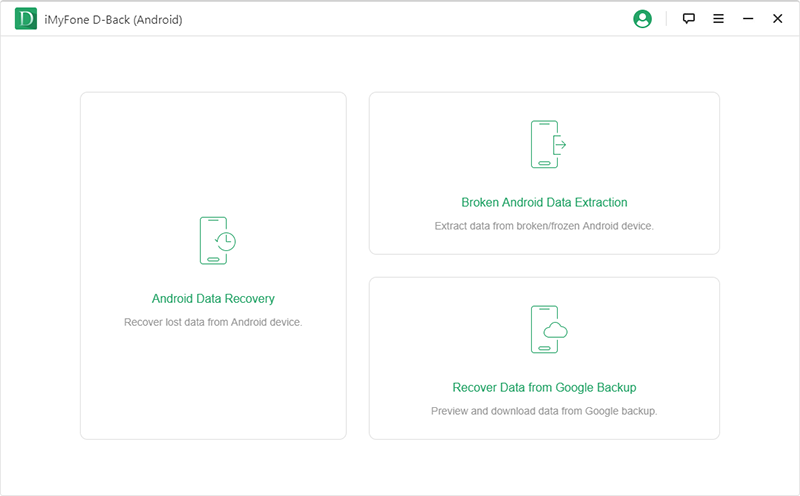 Step 3: After downloading, use a USB cable to connect your Samsung Galaxy S7 to your PC, then click 'Next' and follow the steps on the screen steps to put your device into Downloading Mode.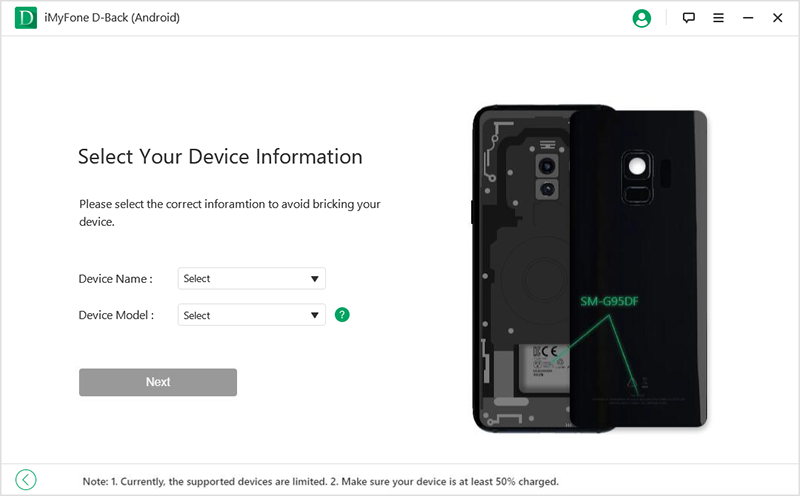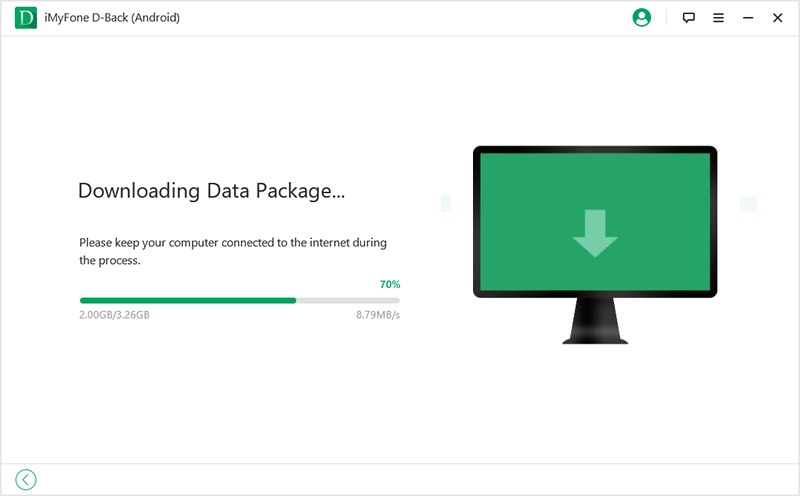 Step 4: Select the Gallery file type for video or photo recovery.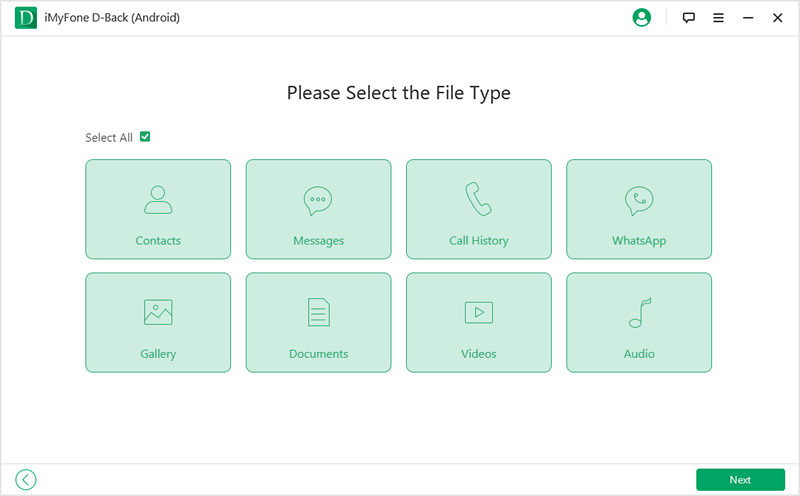 Step 5: Complete process by selecting 'Recover' after videos. You seek to become visible and choose a PC folder to save them.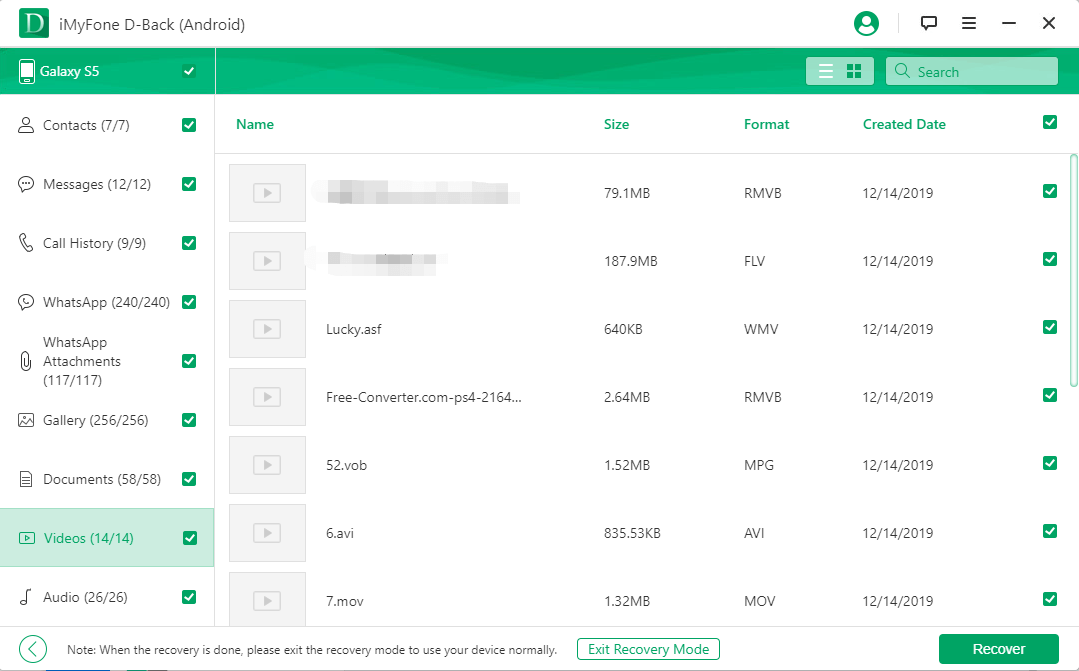 One thing that makes this Samsung video recovery App uniquely suitable for data recovery is the high success rate guaranteed by the software's advanced technology.
If you need to know the best video recovery apps for android on the market, then you can check here to get the full guide on how to use this tool to perform the task for you.
Part 2: How do I Restore Lost Video from Samsung Cloud Free with backup?
When it comes to restoring lost video from Samsung Cloud with backup, there are two options that you can exploit. You can use Cloud Recycle Bin or Cloud Backup to get back lost videos on Samsung phones.
Option 1: Restore Deleted Videos from Samsung Recycle Bin Free[within 15 days]
For you to restore lost videos on Samsung Cloud using a recycle bin free, you have to find Samsung Cloud. So, how do you find Samsung Cloud? In 3 simple steps;
Where is the Recycle Bin on Samsung ?
STEP 1Navigate to the Gallery application then tap to open.
STEP 2On the top right corner of your screen, three dots direct to the Gallery menu. Tap on the three dots to open the menu then navigate downwards to 'Settings.'
STEP 3Once you navigate to 'Settings,' tap to open and select Cloud Recycle Bin from the options.
Using Recycle Bin to find deleted videos from Samsung is very easy, but most people don't know where Samsung Cloud Recycle Bin is located. Once you've found and selected Cloud Recycle Bin, you are only two steps short from restoring lost videos to your Samsung device.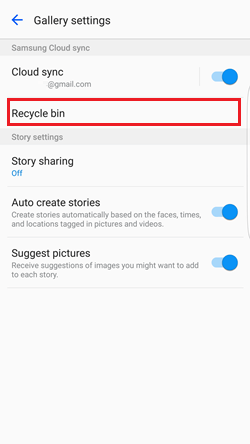 Can I Restore Deleted Videos From Samsung Galaxy S9/S8/S7/S6 Note 9?
First: Once you open 'Cloud Recycle Bin,' the videos you deleted will be displayed. You can either select each video you want to restore selectively by long pressing or navigate to the top left then tap 'Select All' if you wish to restore everything.
Second: After selecting the videos, you wish to restore, navigate to the top right, and select 'Restore.' The videos you selected will be downloaded back to the Gallery application on your Samsung phone.
Even though using recycle bin to restore lost videos from Samsung Cloud is pretty straightforward, this option has disadvantages:
It is only viable if you are trying to restore videos that you lost less than two weeks before because Samsung Cloud Recycle Bin stores deleted videos for only 15 days before it is also deleted from the bin.
You cannot use this option without an internet connection since it is an online-based execution.
Option 2: Get Back Lost Samsung Videos from Cloud Backup Free [Cannot run on your PC]
You can easily get back deleted videos to your Samsung phone or tablet from anywhere at any time wirelessly without pc using Cloud Backup. For you to use this option, you will also need your Samsung Galaxy device and access to the Internet. So, how do you use Cloud Backup to restore lost videos from Samsung Galaxy S8 free?
First Step: Navigate to 'Settings' then select 'Accounts and Backups.'
Second Step: From 'Accounts and Backups,' tap to select 'Backup and Restore.'
Third Step: After tapping 'Backup and Restore,' several options will emerge. Move downwards to 'Restore Data' and tap to select.
Fourth Step: By selecting 'Restore Data' in the third step, you will be provided the option to select the device to restore data from. Select your device and tap 'Restore.'
But, here there are a few cons for using this method:
Limitation
You cannot use Cloud Backup to restore lost videos on Samsung Cloud if you did not create a Samsung Account and stored your videos on Samsung Cloud or Samsung Smart Switch before you accidentally deleted or lost the videos.
Samsung Cloud Backup only backs up content that is less than 1GB in size. Therefore, if the video you lost and seek to restore is larger than 1GB, this option is not for you.
You need an internet connection to use Cloud Backup to restore lost videos from Samsung Cloud.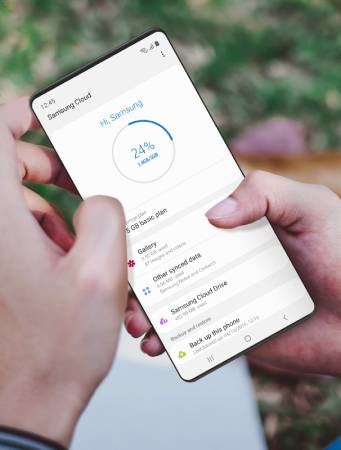 Part 3: Other Viable Solution to Retrieve Deleted Video from Samsung Galaxy
S9/S8/S7/S6 Note 9 Free

via Google Drive

Before cloud-based services like Samsung Cloud came to existence, everyone relied primarily on Google Drive for samsung video recovery for a reason. For starters, Google Drive allows users to store photos, videos, documents, and so much more, which means that you can retrieve deleted videos to Samsung free from the google drive if you accidentally deleted data from your device. To recover deleted Samsung videos free using Google Drive, you can follow these three simple steps:

First Step: Navigate to Google Drive account on your Samsung device and launch it then browse to that specific folder you stored the video before you deleted it.

Second Step: Navigate to the three-dot menu, then tap 'More Options.' and choose the video.

Third Step: Under 'More Options,' you will either be provided with the option to 'Download' or 'Send a Copy' of the video. Tap whichever of the two options provided, and the video will be available in the local device storage.
Note:
Although this method has stood the test of time, it is not viable for everyone. You can only use Google Drive to retrieve deleted videos from Samsung Galaxy only if stored the videos on Google Drive before you deleted them.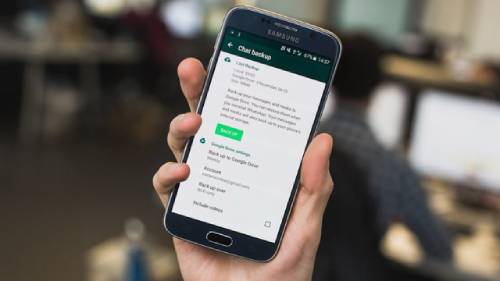 FAQ about Samsung Deleted Video Recovery
1. What is the best samsung video recovery app?
Conclusion
By conducting a comparison analysis of the three recovery methods, iMyFone D-Back for Android emerges as the best option since its advanced features allow you to get back deleted videos on Samsung, and execute selective recovery. These options are offered by iMyFone D-Back but not the other two options. Therefore, how to recover deleted videos from Samsung free, you now have quality options for doing this.