We've all heard the recommendation to perform regular file backups of phones and other devices. However, even the most diligent of us can be caught unaware.
Accidents can happen at any time. Broken or damaged phones mean unexpected data loss and large files like video can use up available storage before you know it. How many times have you been on vacation and had to free space on your phone for just one more image or video clip?
Whether the loss was accidental or situational, you need to find the best free deleted video recovery app for Android without root available to retrieve those irreplaceable memories.
The problem is, there aren't many apps on the market that can perform miracles.
Why Aren't There More Online Video Recovery Apps for Android?
The main reasons so many online video recovery apps won't work with your phone because:
The app is blocked from accessing your system;

Deleted or lost files are still visible to your system, meaning overwrites are likely if your storage is full and you install a new app on your phone;

Many third-party apps are developed and released without proper support and documentation;

Too many apps are released without proper testing.
In order to locate the best free deleted video recovery app for Android, you have to consider various aspects, such as compatibility, the success rate of recovery, etc.
Best Deleted SD Card Video Recovery Apps for Android without Root
Now that you're aware that video recovery apps exist, you're probably wondering "What is the best free video recovery app for Android without root?" Due to some of the reasons listed above, the best video recovery software for Android is one that's accessible from a PC rather than downloading it to your phone. Not only does this conserve phone storage and prevent file overwriting, working with tools installed on your PC will allow you to access deleted video and image files from phones that are broken or damaged.
Among the many such apps available on earth choosing the best one could be another big task. Not to worry! Of all the video recovery tools we've tested, we found five that will recover video files effectively. We analyzed these five tools so that you can choose the best one that suits your needs.
Option 1: D-Back for Android
D-Back Android is a comprehensive data saviour that can help you with emergencies. Developed by iMyFone, it offers support for worldwide Android users. D-Back Android has received positive reviews and mentions from customers and tech publications around the world, including PCWorld, Tech Radar, and others.
It supports most of the most common file types, including WhatsApp, MPEG, image files, and documents. The app will even work on devices that are crashed, water damaged, or have broken screens. Best of all, it's completely safe and reliable.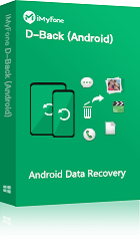 1,000,000 Downloads
Main Features
Safely recover your deleted, missing, or lost contacts, WhatsApp messages & attachments, call logs, photos, videos and more.

User-friendly interface, 3 simple steps to get your data back.

Filter and free preview feature.

Applicable to viru-attacked, water-damaged, system-crashed Android phones.

Works on rooted and unrooted Android.
The recovery procedure for this app is pretty straightforward, too. Simply:
Step 1. Download and install D-Back Android on your PC.
Step 2. Select Android Data Recovery Mode.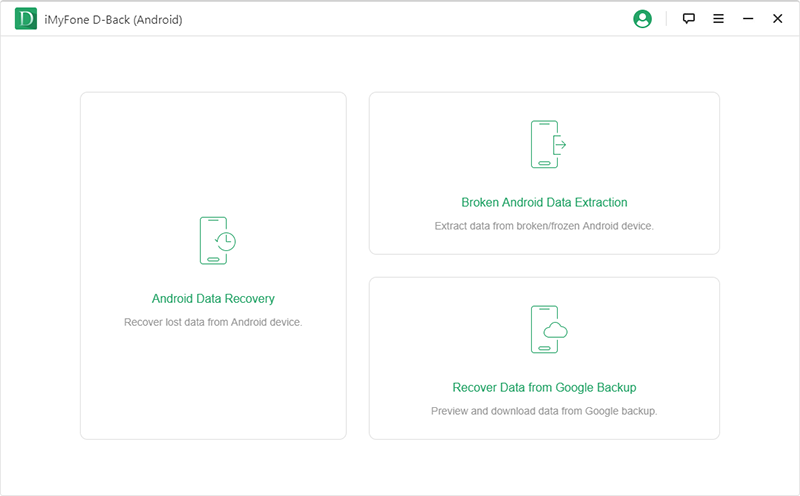 Step 3. Select device information for your phone model and download the data package.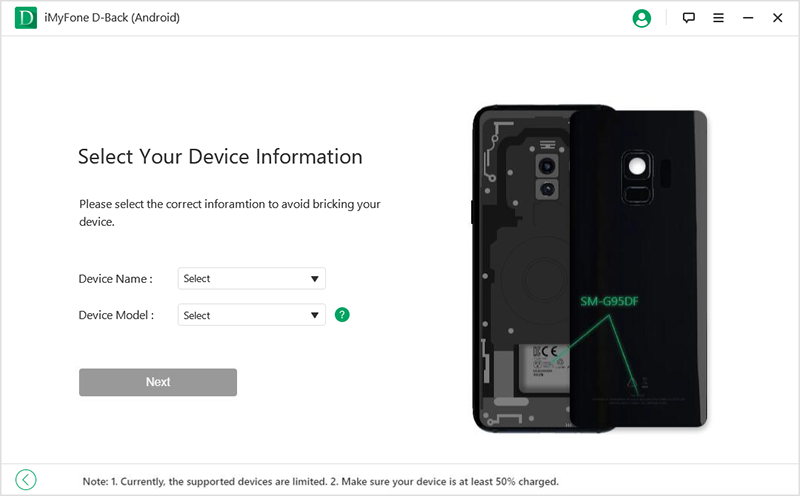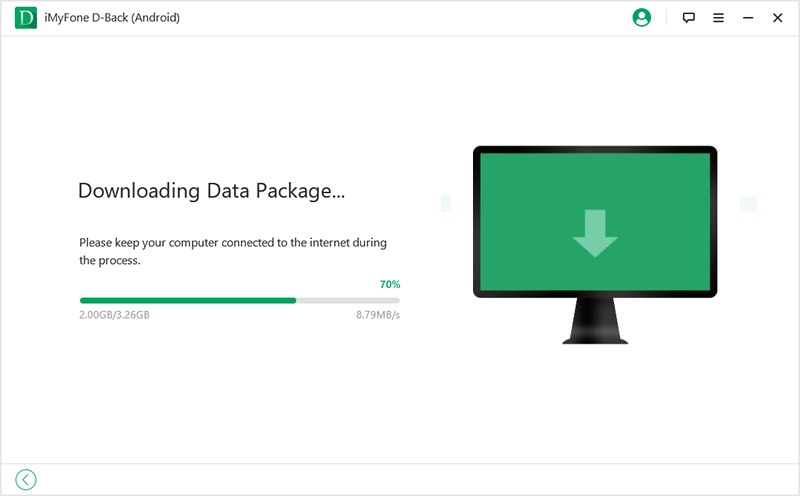 Step 4. Connect your phone to the PC using a USB cable. Enter the Downloading mode.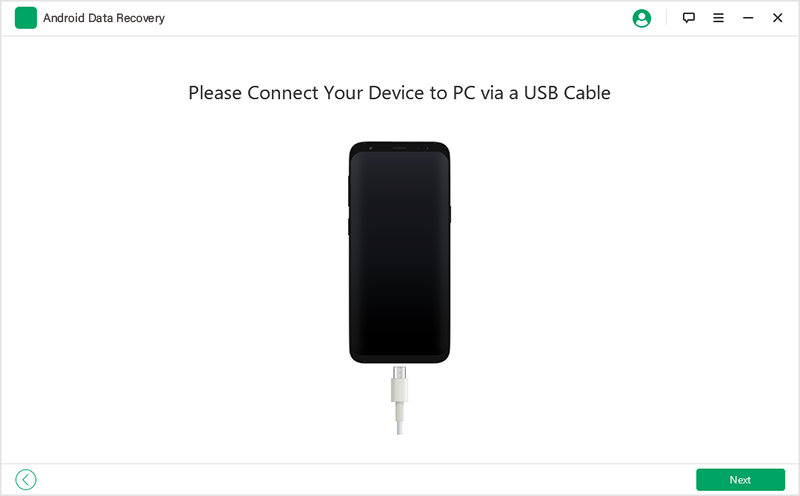 Step 5. Select the file types, in this instance, video, and scan.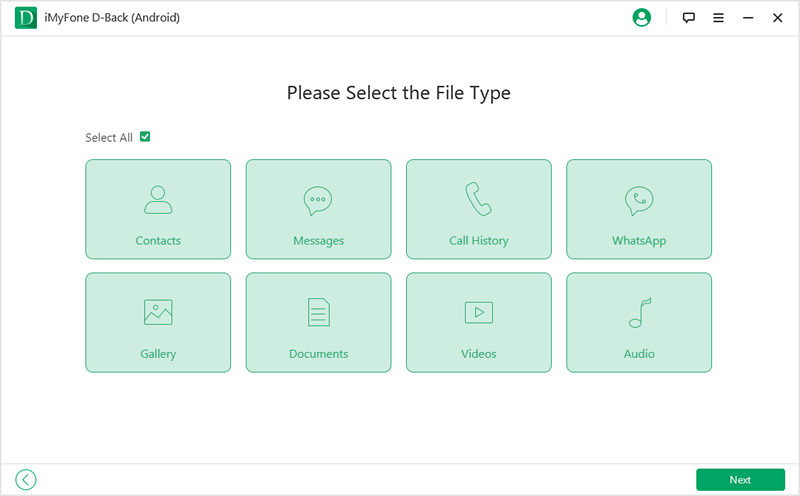 Step 6. Select the files you wish to recover.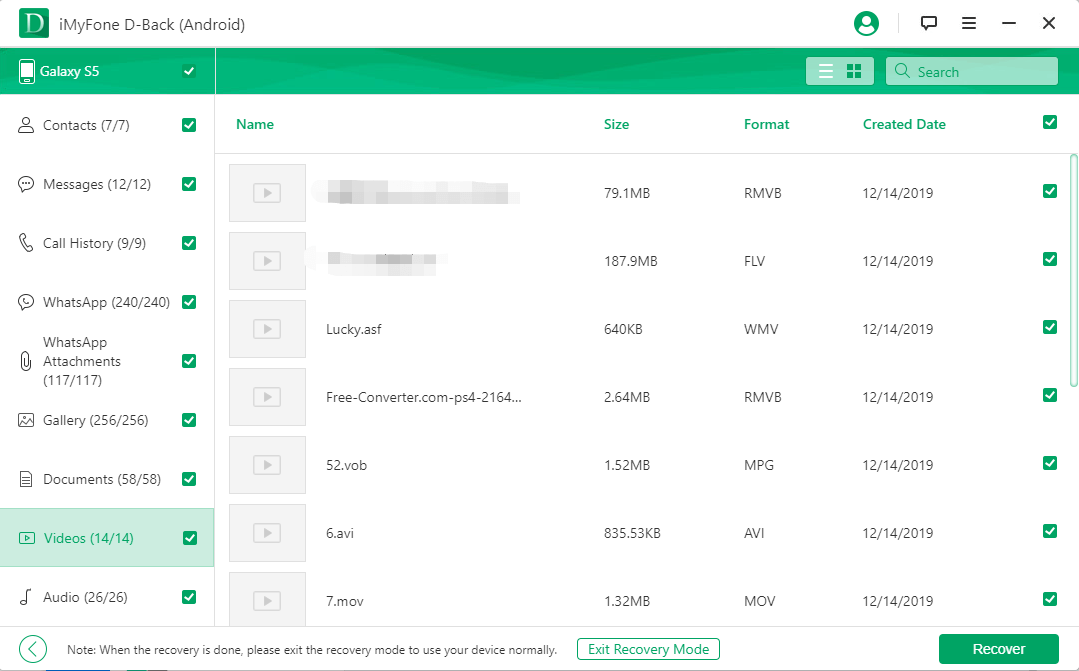 Option 2: iSkysoft Video Recovery Software
Our second choice was from iSkysoft. This tool is fairly easy to use, and it takes only a few minutes to recover deleted or corrupted video files. According to the developer, it also recovers other types of data, including messages and deleted contacts. The quick scan and deep scan are available to choose from. The same to D-Back Android, it also allows you to preview before the recovery.
Pros
You are able to selectively recover the lost data.
Fully compatible with the latest Windows and Mac OS.
Supports to get back the deleted data from SD card, internal memory, and many other portable devices.

Cons
It does not support copy-protected materials.
It can't keep the original file name and file folders after RAW data recovery.
The free trial version only supports to preview the recoverable data, that means you must pay for the recovery.

Option 3: DiskDigger Video Recovery App
DiskDigger recovers deleted data and losses due to malfunctions or system reformats. Once you've retrieved your video files, you can upload them straight to a cloud storage platform like Dropbox and Google Drive. You can also send them via email. It works on data stored on the memory card and recovers video from your device's internal storage.
Pros
Recovers from internal storage and memory card.
The free version is capable of recovering photos and videos.
Fairly simple to use, suitable for everyone.

Cons
The app is free but limited, it doesn't retrieve all file types, you have to upgrade to the pro version to recover other files, it's paid.
Many users said that it only recovers the thumbnails that are very pixilated compared to the original picture while recovering the photos.
Unable to locate some files for restoration.

Option 4: Root Users' Undeleter Apps
When you're looking for a versatile tool, the Root User's Undeleter worked well to recover videos and a range of other file types. You can also retrieve lost files from external partitions and internal storage, and you can load them directly to your cloud storage. Costs $5.
Pros
Recovers files from various storage types.
Uploads files directly to Google Drive or Dropbox.

Cons
Only recovers newly lost files; that means, while using this app, anything that's been deleted for too long is gone for good.
It doesn't recover other file types, like contacts, messages, and call logs.

Option 5: Undeleter Video File Recovery Tool
Undeleter supports several file types, but only works to recover files that were recently lost. Undeleter for Root Users is a free android recovery app for temporarily restoring lost data like pictures, videos, music and all other files that were stored on your Android internal storage and memory card.
Pros
Supports rich media restoration.
Recovers files from internal and memory card storage.

Cons
It can't be used to retrieve contacts or messages.
The user interface lacks appeal.

Final Thoughts
Whether you accidentally deleted a video or you needed to temporarily free some memory on your smartphone, recovery is just a few clicks away. While our recommendation for the best free deleted video recovery app for Android is D-Back for Android, it's always good to know your options. It's indeed the highest-rated deleted video recovery software for Android in the industry.
Our goal is to keep you informed about apps and technologies that are useful in your everyday life. Check it out and tell us what is the best free video recovery app for Android you've tried.