You wanted to play the stored files on your Android micro SD card but came to know that the files you had stored had disappeared. Facing these problems is the most frustrating as losing important data doesn't please anyone.
But, the question is "can you recover files disappeared from Micro SD card Android"? The answer is yes, and this guide will tell you how to recover "video or music files disappeared from the Android micro SD card".
Part 1: Recover Disappeared Files from Micro SD Card Android Directly [Recommended]
The most efficient and simplest way to recover lost data on your Android SD card has to be the iMyFone D-Back for Android.
It is one of the most recommended software for recovering data from Android devices. Despite offering breathtaking features and professional services, iMyFone D-Back for Android aims to provide an effortless user interface.
So, it would help if you didn't think twice before making up your mind to acquire this tool's services.
Features
It Allows you to recover data from multiple storage devices, including SD cards, flash drives, USB drives, and more.
You can recover your data without root.
It supports over 6000 Android tablets and phones, including Google Pixel, OPPO, Xiaomi, and Samsung Huawei.
It enables you to recover 11+ data types.
D-Back for Android offers a 30-day money-back guarantee.
How to recover files that disappeared from Micro SD card Android using iMyFone D-Back?
Step 1: To begin with, all you need to do is navigate to the official website of D-Back and then grab the software from there.
After installing the software, you'll need to launch it and connect your Android device to your PC.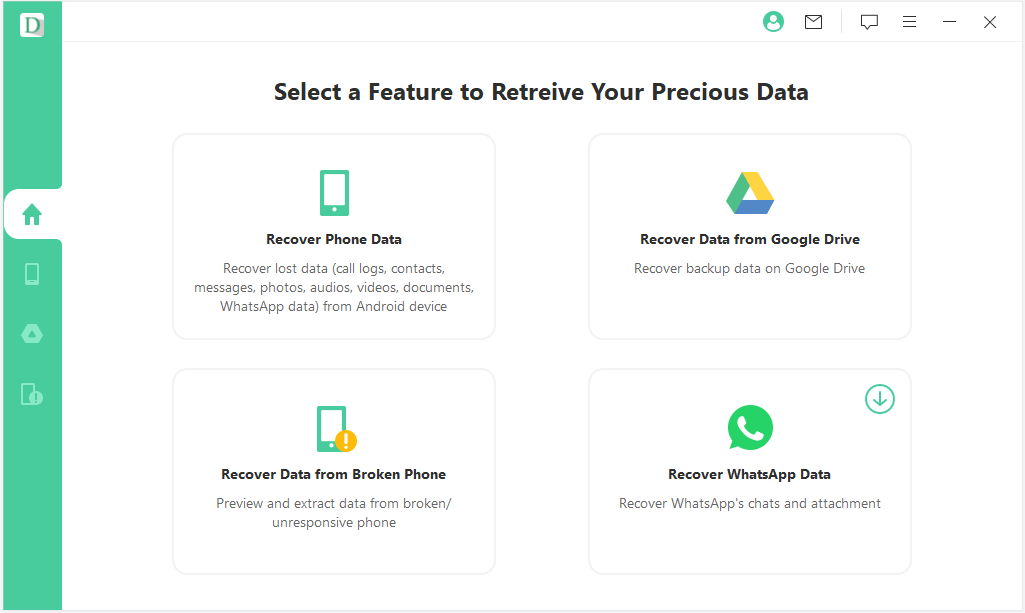 Step 2: Launch the SD card on your Android device and navigate to the folder from which you lost the important files. Next, tap on the "Scan" icon to start scanning for Micro SD card lost data.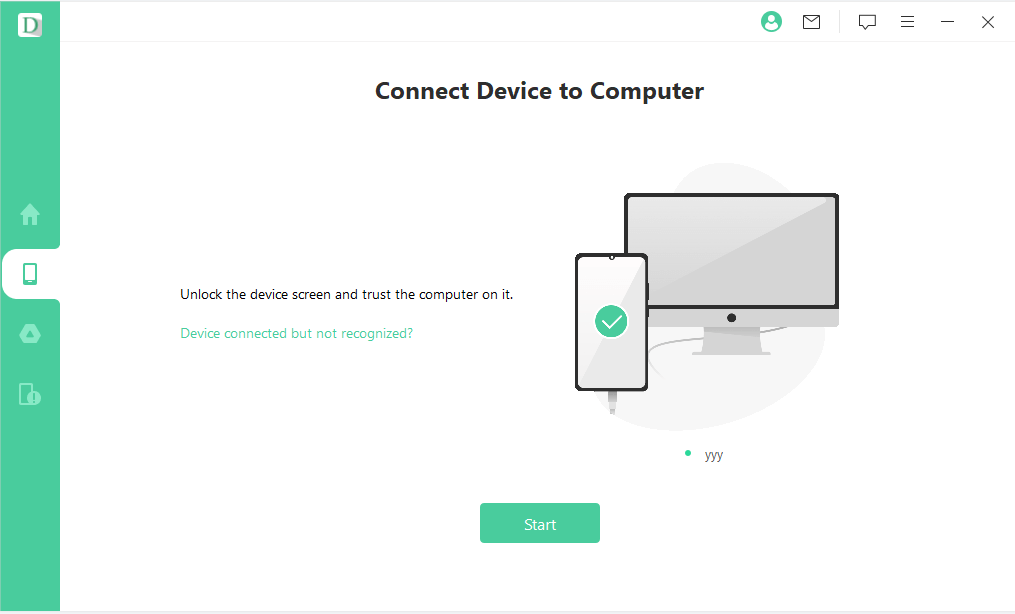 Step 3: Once the Scanning operation gets finished, you'll need to preview the data and select the files you'd be most likely to recover from here. After selecting the data, tap the "Recover" option to start recovering your data.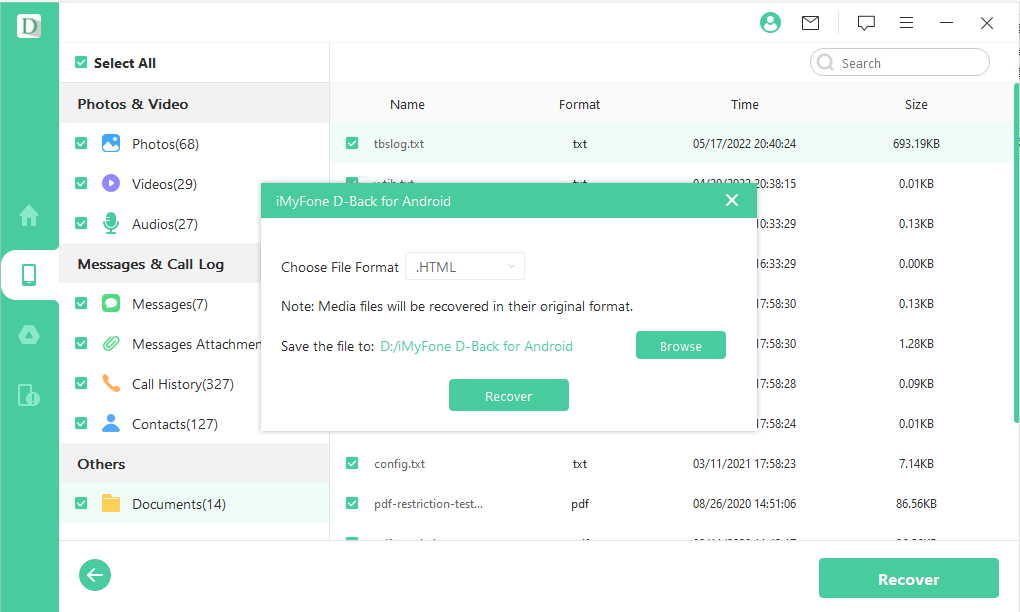 Part 2: Effective Solutions to Fix SD Card Disappeared Files on Android
2.1 Run CHKDSK Command
If you're having "files disappeared from Micro SD card Android", you can run the CHKDSK command to scan the SD card errors.
Here's how to run the Command Prompt.
Step 1: Connect the micro SD card to the PC and tap on the Windows option. Next, click on "Run as Administrator" after typing the "cmd" on the search icon.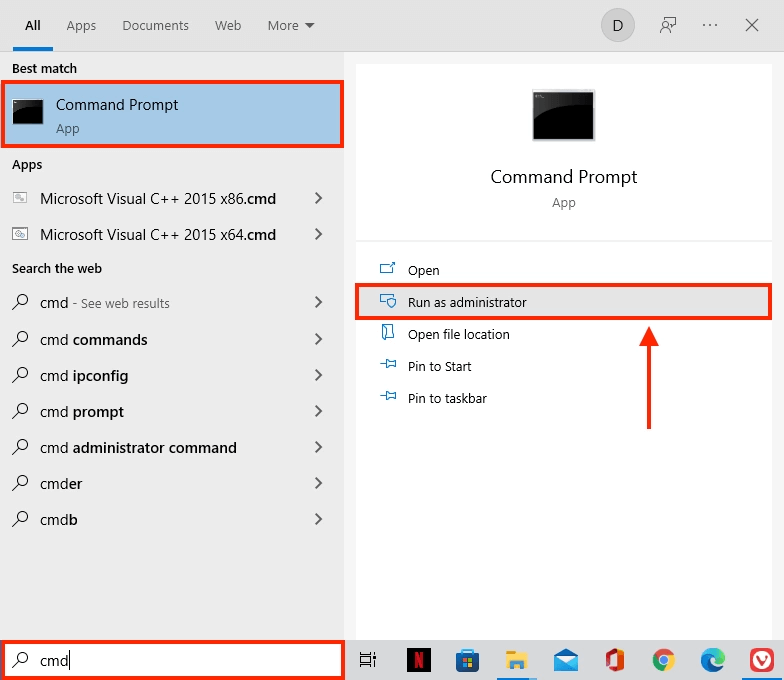 Step 2: Type in the following command.
CHKDSK D: /f /r
You can replace the drive letter with the name of the SD card's drive letter you've assigned. Next, press the "Enter" icon to get your job done. The process will take a few moments before getting your job done, and you'll be able to access the lost files.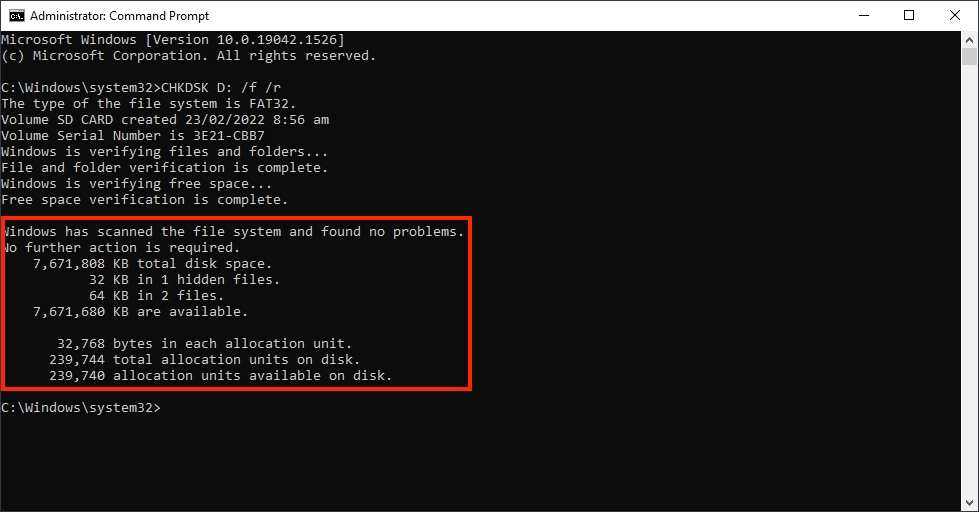 2.2 Use Windows Error Checking
Despite running the command prompt, if the "Android SD card files disappeared" issue persists, you might opt for Windows Error checking technique.
Here's how to do it.
Step 1: Connect the micro SD card to the PC through the card reader and right-click on it when your PC detects it. Next, tap on the "Properties" icon and then proceed ahead.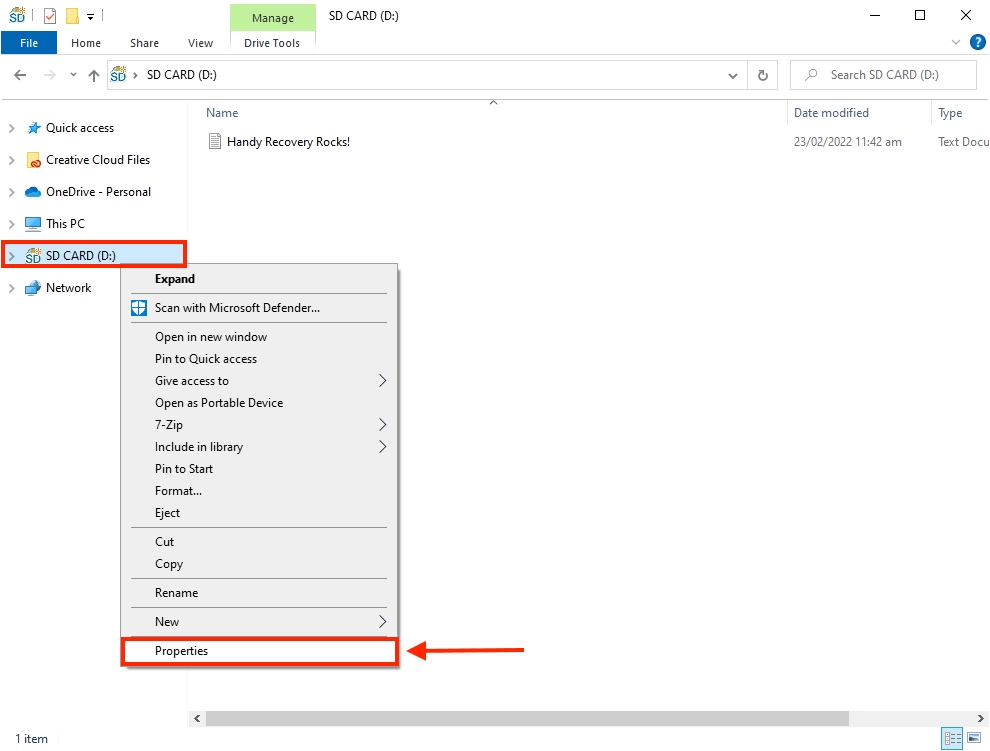 Step 2: Tap on the "Check" button icon after visiting the "Tools" tab.
Step 3: Tap on the "Scan and repair drive" icon, and this process will store your corrupted SD card.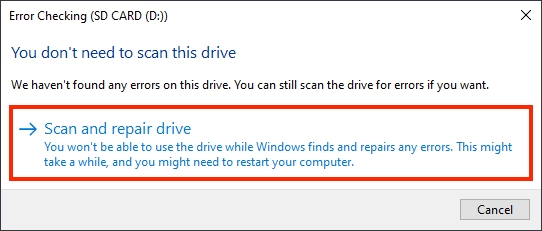 Part 3: FAQs about Files Disappearing from Android Micro SD Card
3.1 Why did my pictures disappeared from my SD card Android?
If the files from your SD card disappeared and you don't have any clue about it, there can be the following reasons behind your data disappearing.
You unintentionally deleted the important data when removing the unwanted files from your SD card.
A virus or malware attack corrupted your SD card, causing the files to disappear.
A power outage happened when you were managing the SD card files on your PC.
Your SD card ran out of storage, which might be the main factor behind your SD card data disappearing.
3.2 How do I find a renamed file disappearing from my phone?
If you renamed the files on your Android device, they disappeared afterward; you could get them back by following the guide below.
Step 1: Navigate to the "My Files" option on Android and then visit Settings.
Step 2: Tap on the "Show hidden system files" option, and then you'll be able to find the disappeared renamed files.
3.3 How to recover disappeared music files from Android?
If you're looking to recover data from an Android device you lost unintentionally, you can recover the data through Google Drive Backup or Android backup.
However, if you didn't bother preparing the backup for your data, you've left nothing but to go for the iMyFone D-Back for Android.
It is a splendid tool that enables you to scan the Android device and restore the Android data you lost earlier.
3.4 Can I recover moved files that disappeared from the Android SD card?
You can recover the disappeared files from the SD card courtesy of the iMyFone D-Back for Android. To recover the data, you must connect the Android device to a PC and scan for your lost data. After scanning the data, you can recover your lost files.
Final Words
If you're struggling with the "files disappeared from Micro SD card Android" issue, you can take notes from this piece of writing as we've highlighted the efficient ways to solve the problem.
However, if nothing works, you can opt for iMyFone for Android as it allows you "recover files disappeared after renaming Android" directly from your Android device.