Got your phone lost or stolen can be a bummer, and there is nothing worse than losing all the contacts on that lost Android phone. Finding your phone can be hard, so you may be wondering how to recover contacts from lost Android phone? Well, we can't help you find your lost or stolen phone, but we can surely help you recover contacts from that lost Android phone.
So, in this post, we'll be going over the different methods to recover your contacts list and what you can do to prevent such a situation.
Recover contacts from stolen Android phone is very hard, our editor recommends D-Back for Android, it can get back data from lost Android phone by Google Drive, Download D-Back for Android free now.
How to Recover Contacts from Lost or Stolen Android Phone?
There are many different methods to get your contacts back from your lost Android phone. But it's hard to choose a reliable one. We've listed the top 2 ways for you. By following the below-mentioned process, you'll be able to know how to retrieve contacts from a lost Android phone.
1. Retrieve phone numbers from lost/stolen Android with Google account
If you have synced contacts to your Google account regularly, then recovering them will be a piece of cake, just follow these steps:
Log into your Gmail account on your web browser on your computer.
Once logged in, click the Gmail button in the upper left corner to show a drop-down menu.
Select Contacts and click on More.
Click on the Restore Contacts option.
You'll find an option to restore google contacts to any point, select a suitable time period, and hit Restore.

Once done, go to the Settings in your Android phone.
Through Accounts, click on Google.
Select the account from which we just restored contacts, and press the Sync Now option through the menu button in the upper right corner.
Now your phone will start the restore process. You'll have your contacts back in a few minutes.
Note
This process is really simple and easy to complete. But you can't selectively choose a specific contact to retrieve.
2. Recover lost contacts from lost/stolen Android phone with D-Back Android
So, is there any way to recover lost contacts from lost or stolen Android phone without overwritting the data on the device or recover selectively? In such case, the D-Back Android software is your answer. It is one of the best data recovery applications that will get all your contacts back within a few minutes securely.
The D-Back Android software supports all file types, which means you can restore not only your lost contacts, but also your pictures, videos, Whatsapp conversations, and more. It is a 100% secure application and won't harm your valuable data.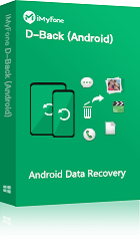 1,000,000 Downloads
Features of D-Back Android
It's capable of recovering your contacts from Google backup without overwritting the data on your mobile device.

You're able to recover specific contacts or choose to restore the whole contacts list as you want.

Lets you view the scanned contacts before the recovery process.

It has fast recovery time and is also simple to use.

Widely compatible with Android OS 2.0 to 9.0.
Let's move on to find out how to retrieve contacts from lost Android phones through the D-Back Android application.
Step 1. On your computer, download the D-Back Android software. Launch the application once the installation is complete. You'll find two options on the main screen. Select the Recover Data from Google Backup mode.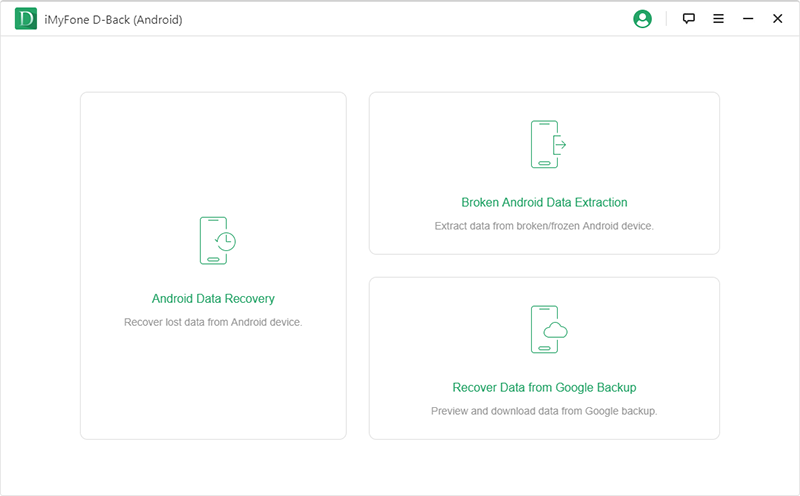 Step 2. Click Start.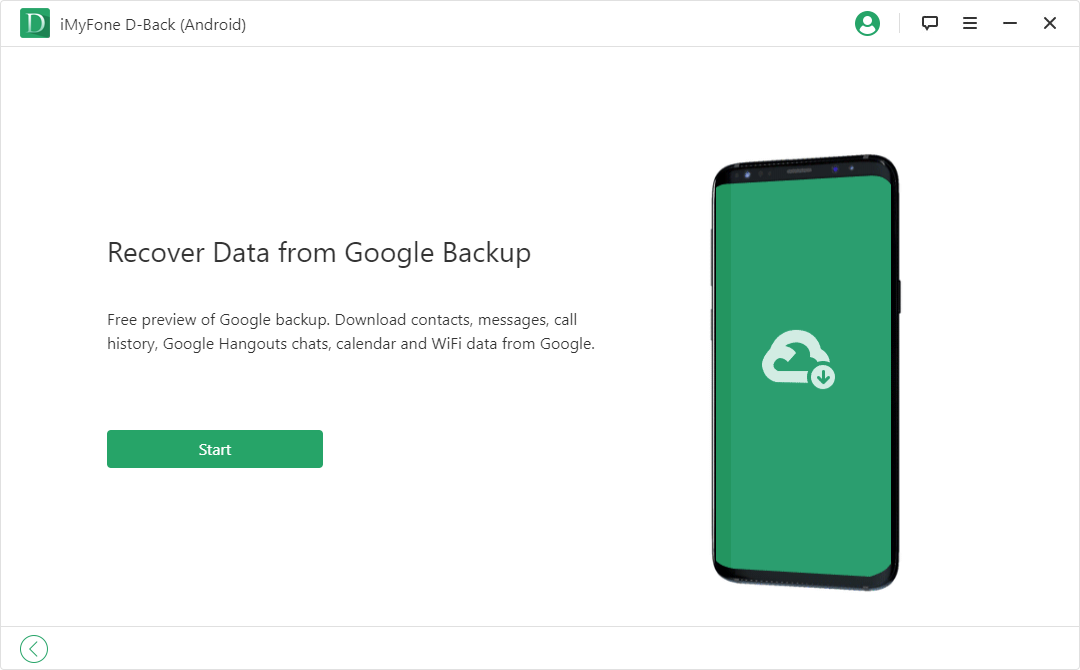 Step 3. You'll be prompted to login to your Google account.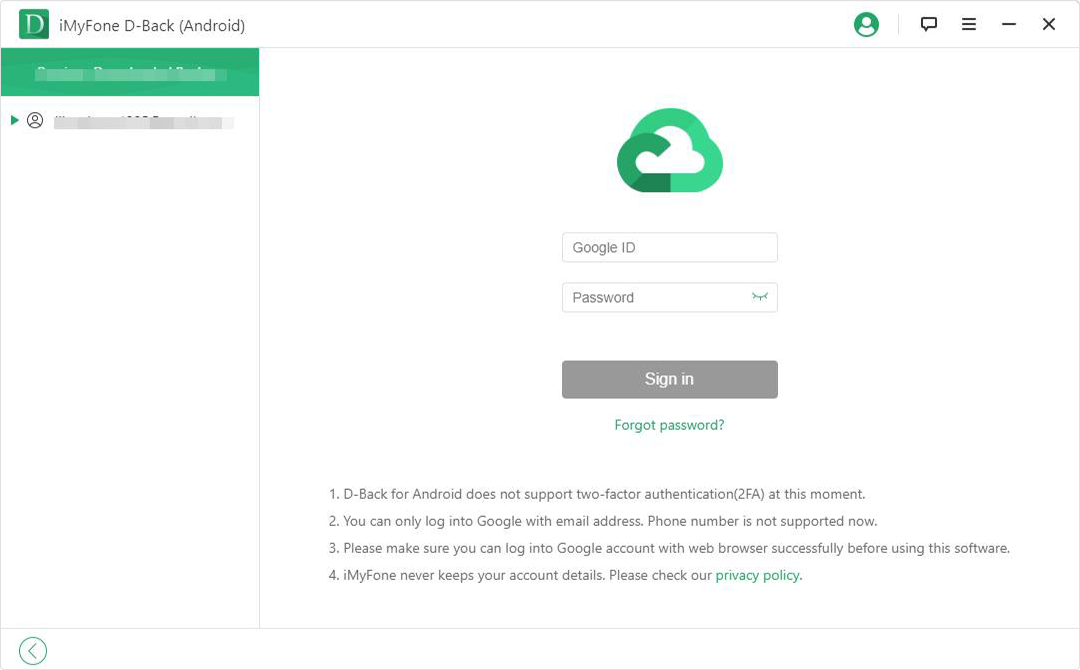 Step 4. Choose "Contacts" as you want to recover contacts, click "Next". The software will start to scan your Google backup.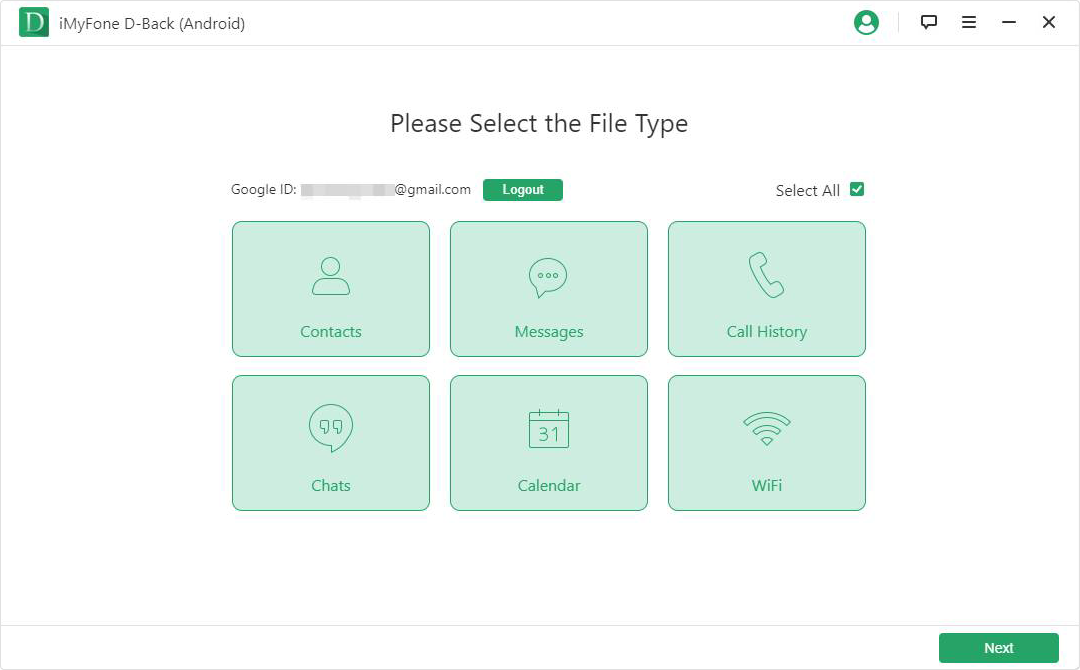 Step 5. Once the scan is complete, you'll be redirected to a preview screen where you can see all the contacts. Select the ones you want to restore.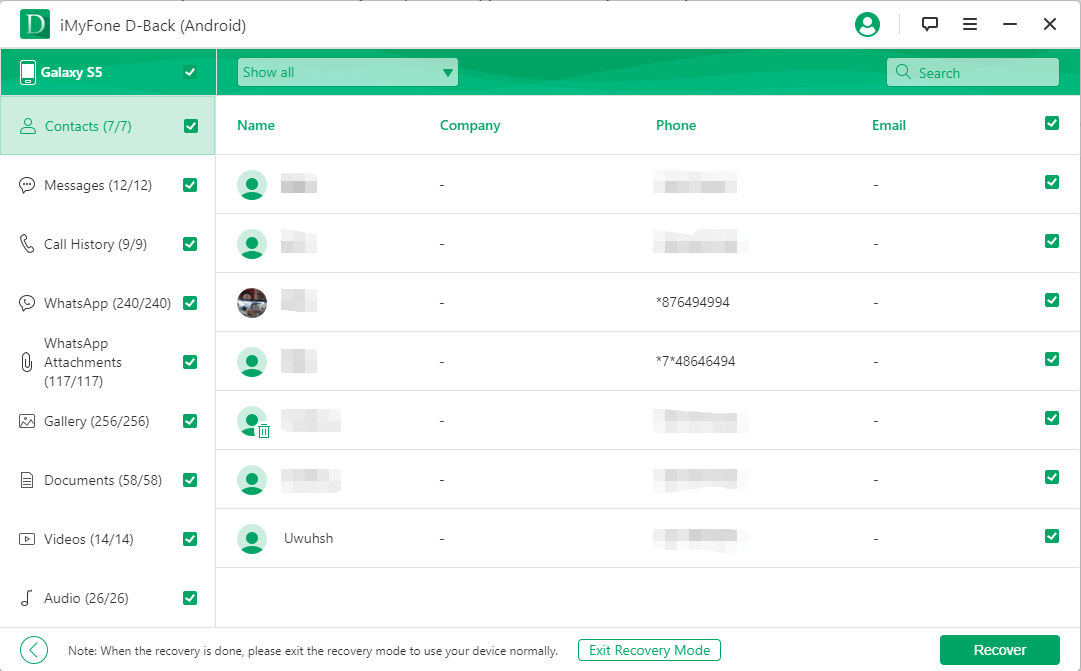 Note
Make sure that the Google backup you choose to recover from covers the contact you want to extract.
Review of the Above Two Methods
| Differences | | Google Account |
| --- | --- | --- |
| Supported Android OS | 2.0 to 9.0 | Only supports Android OS 9.0 and above |
| Ease of Use | A few simple clicks | Complicated, manually recover |
| Support Selectively Recover or Not | | No |
Bonus Tip: What to Do Before Your Phone Goes Missing
Such a case when you are struggling in how to look upon how to recover lost contacts from lost or stolen Android phone, it's better to regularly back up your phone on your computer and Gmail account. In this way, you won't have to worry about whether all your contacts will be recovered or not.
Conclusion
Even if you have taken all preventive actions to avoid your phone as well as the files on it from getting lost, there are still chances to lose them all. Then you can always rely on the D-Back Android application. You can surely recover all your lost contacts with this software.