There have been moments in everyone's lives where we have deleted a text message but later regretted and thought that we couldn't do anything regarding that. However, in numerous cases, the SMS isn't erased, at least not for a while. It still keeps reserved in your device and can be retrieved, because it takes time to be replaced or to decay entirely. In this article, we'll present to you several best Android SMS recovery apps that can be helpful in Android text message data recovery without root.
Best SMS(Text Message) Recovery App/Software for Android without Root Free Download
1. Best SMS(Text Message) data recovery software for Android without root — D-Back Android
D- Back Android SMS data recovery software is the most reliable and effective tool among these top Android SMS recovery softwares, whether for retrieving the deleted text messages (SMS), call logs, or any other kinds of data. D-back Android has got them back by the support of its deep scan technology. You need to connect to your computer for this, and the recovered data will be saved on your PC, which can then be transferred to any device you like. D-Back turns your computer into an ultimate SMS retriever and recovers everything in a few minutes. It also allows you to recover your contacts, WhatsApp data, images, audio files, video files, and documents, making it an all-rounder.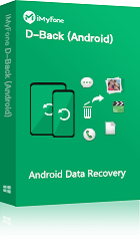 1,000,000 Downloads
Main Features
Simple to use, within a few quick clicks, you can get back your missing SMS.

A reliable tool for data recovery that ensures your SMS is recovered in a safe way.

It's high-speed automatically scans your Android device and restores everything that you've misplaced in a snap.

You can choose the specific SMS to recover, giving you full control over what gets retrieved.

It allows you to preview the found SMS before the recovery.

User-friendly UI and beautiful design.
The steps are quite simple, just take a few minutes to do text messages recovery from Android without root.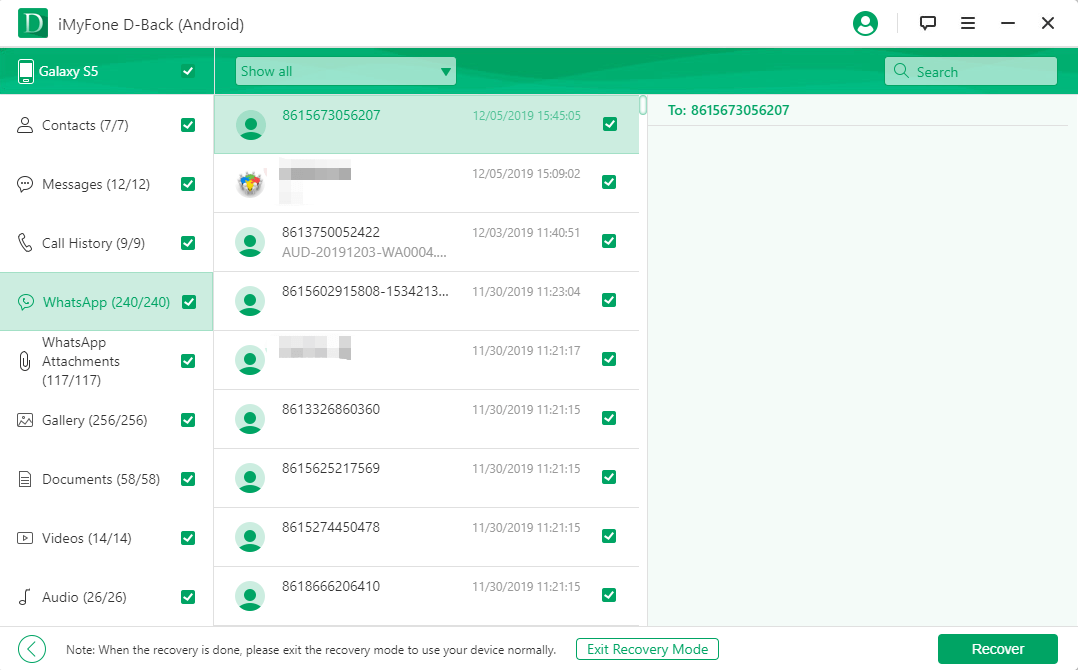 In this part we'll present top 3 apps which can be helpful in Android SMS data recovery. Some of them require the prior backup, and some of them requires no backup. Keep reading to get more details of them. There are four best free Android apps that can recover your text messages:
2. SMS Backup Plus App
66,072 Downloads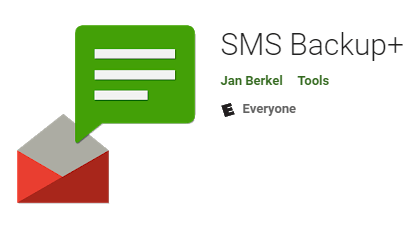 SMS Backup Plus for Android is a free app that can back up your SMS, MMS, and call log entries to Gmail instantly and automatically. Also, a specific tag is put into the Gmail calendar so that you can recognize when and what got saved. Moreover, it can retrieve you call logs and SMS quickly. This free application is also open-source, making it a safe app that all can use and trust. This app is also handy if you have lost or changed your Android device because it lets you restore those messages anywhere using your Gmail. You need to have a backup to restore messages, and this app enables you to view your texts without restoring. But recently, it stopped working as a result of Google's Gmail API changes. However, it has an IMAP-based workaround which still works: it can read and write MMS and SMS to your Gmail account via IMAP, just require you manually enable two-factor authentication firstly. Steps are as follows:
1. Log in to your Gmail account and enable IMAP access: Settings > Forwarding and POP/IMAP > select "enable IMAP" > click "Save Changes".

2. Set app password: go to security.google.com, select "App password", sign in again.

3. Give the password a name: select "Other" from the left drop-down list, then click "Generate".

4. You'll get a randomly generated password with sixteen characters. Make a note of it and treat it carefully.

5. Open SMS Backup+ on your phone, click "Advanced settings" > "Custom IMAP Server" > "Authentication" > "Plain Text".

6. It requires you to change two default settings: tap "Username" > enter Gmail address > tap "OK".

7. Tap "password" to enter the app password generated in step 4, then tap "OK".

8. Check that whether the setting in the Security is set to "TLS".

9. Turn back to the main screen of SMS Backup+, please note that the "Connect" section for linking to a Gmail account will now be grayed out, but the backups should work now.
Pros
Can backup files on Gmail.
Open-Source.
View data without the need to restore.

Cons
Requires a previous backup to restore data.
You have to setup IMAP which is tedious.
It stopped working as a result of Google's Gmail API changes, and it requires you manually enable two-factor authentication firstly, that's quite complex.

3. SMS Backup & Restore App
108,592 Downloads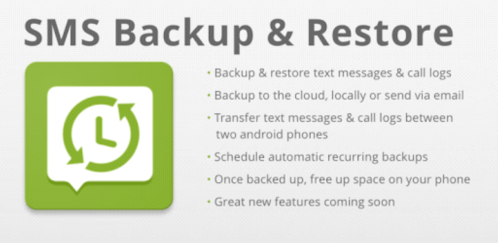 SMS Backup & Restore is free and straightforward for Android that can backup and retrieve SMS and MMS messages from your Android device, including call logs. It saves the data on your local device storage and gives users more options. For example, it will ask if they want the data to be uploaded to Google Drive, Dropbox, and OneDrive. You can also restore/transfer backup to another phone.
Pros
Can backup files on Google Drive, Dropbox, and OneDrive.
Can backup on local storage as well.

Cons
A previous backup is required while you want to restore data.
It does not let you selectively restore data.

4. Undeleter Recover Files & Data App
36,806 Downloads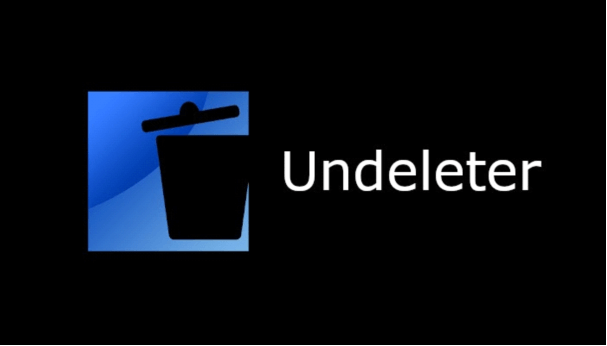 Undeleter Recover Files and Data is one of the best Android SMS data recovery apps which can search your phone's data and recovers the data it finds. It can find SMS, call logs, images, audio, video, and various documents, etc. It shows the video ads in exchange for the retrieval of this data. The data will be stored in your phone once get deleted, this application comes equipped with a file shredder that can remove those files forever, saving you some space. Moreover, you can upload the retrieved data to Google Drive or Dropbox. All of these features make this more than a simple SMS data recovery app for Android.
Pros
Restore doesn't require backup.
It can restore many kinds of data, including messages, call logs, and more.
Backup files on Google Drive and Dropbox as well.

Cons
Need root access, or it can only scan app caches for images.
The unreliable success rate of recovery.

5. GT Text Message Recovery App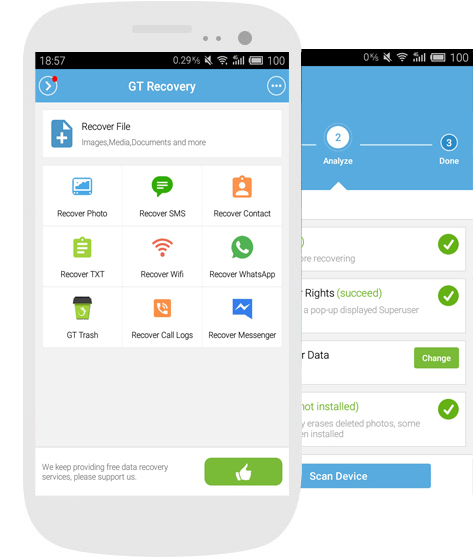 GT Recovery is another handy tool among these best apps for Android SMS recovery. This app can get back images, files, videos, contacts, Facebook Messenger history, WhatsApp history, etc. The latest update also enables you to recover more than 13 categories of data, including from various types of drivers like FAT, EXT3, EXT4. GT Recovery for Android is entirely safe when restoring missing info.
Pros
Can recover different types of data.
Fast recovery.

Cons
Most features only work with rooted phones.
Require several permissions.

5 Best Android Deleted SMS Recovery Software/Tool without Root for PC Free Download
2. Jihosoft MobileRecovery for Android Tool on PC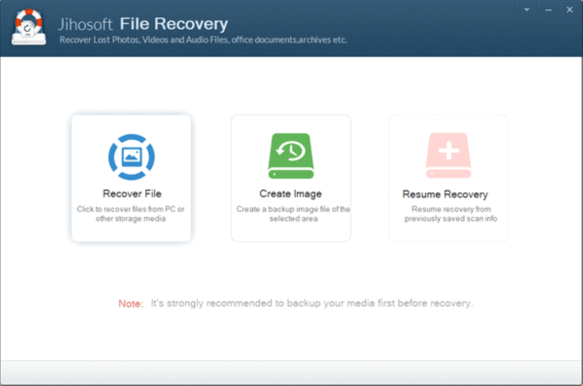 This application can realize data retrieval of all kinds on your internal Android memory. Moreover, it lets you retrieve the data selectively, making the retrieval more customizable and easier. It also supports to get WhatsApp and Viber data back. The retrieved data can be exported to CSV, HTML, or VCF files. It gives you a wide variety of options to transfer or move your data to different places as several backups.
Pros
Data can be recovered selectively.
Multiple export options.

Cons
Quite a few users report that the Jihosoft Android Phone Recovery is not working out of the blue.
Requires root access.

3. Aiseesoft Android Text Message Recovery Tool on PC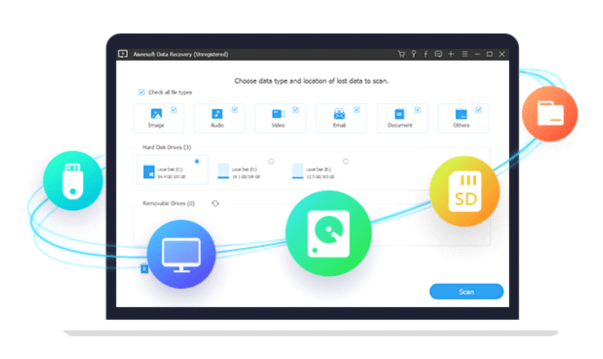 Aiseesoft FoneLab for Android Data Recovery is a fantastic retrieval app. It lets you restore SMS, missing email attachments, lost contacts, call history, images, videos, audio, and documents on your Android device. Regardless of whether you damaged your files due to incorrect deleting, hacking, installing, malware invading, or crashing, shattering, cracking, or falling, this Android recovery app will save valuable data in your system. You can also use the Android Data Backup to allow backups for expired notes, passwords, images, and other data.
Pros
Backup almost everything.
Broken phones are supported.
Retrieve SMS without backup.
Supports selective recovery of data.

Cons
Slow recovery.
The recovery steps are quite complex relatively.
You'll pay for the extension functions.

4. iSkysoft Toolbox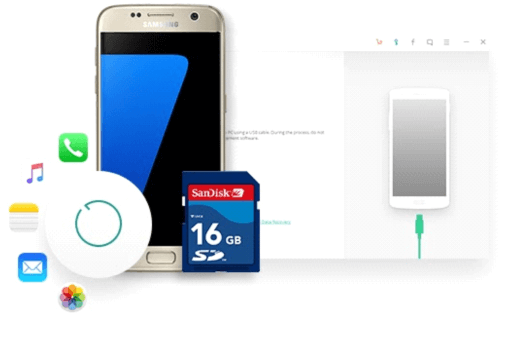 iSkysoft Toolbox is a powerful app that is built for growing Android system problems. The app will handle data transfer, copy, retrieval, download, and deletion. The central principle of the app is to encourage consumers to have a smooth experience without having any problems. It is a decent SMS data recovery tool for Android. This app can get you your SMS back, but there have been issues, such as the full data was not recoverable with this software.
Pros
Supports recovery of many different types of files.
Fast recovery.

Cons
The original file names and locations will lose after the RAW data recovery.
The software does not permit the copying of protected files.
May stuck on the recovery process frequently.

5. Coolmuster Android SMS+Contacts Recovery Software for PC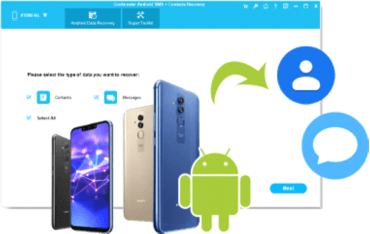 Coolmuster Android SMS+Contacts Recovery is a useful software built for only two things: to recover SMS and Contacts. This recovery app for Android also helps you to back them up on your device so that they can be transferred to any device at any time. With this application, you can also backup and store the original texts and addresses as HTML or XML files so that you may export them.
Pros
Recovers SMS and Contacts effectively.
You do group texting in one go and save your time.
Export data as HTML or XML files.

Cons
Takes quite some time to recover data.
A little difficult to learn the steps of recovery, not suitable for beginners.
Only supports to retrieve SMS and contacts.

Verdict
SMS can be lost due to numerous reasons such as accidental deletion, system updates, etc. Furthermore, contacts and messages are crucial data that can create troubles if misplaced. Hence it is a good idea to have a backup and find the best and right Android SMS recovery app/tool just in case. Both of these will ensure that your SMS remains with you at all times.