Data loss on mobile phones is a common problem although most of us have taken many precautions to avoid it. Since WhatsApp is a commonly used app, it's users are more likely to experience file loss than other users. Sometimes the loss can be the result of accidental deletion, or an update went wrong. Most of the time, restoring the data is not very easy by using official methods. Therefore, a pro tool for WhatsApp is a must-have.
In this article, we will introduce you to Recuva for WhatsApp recovery review and better alternative.
Recuva for WhatsApp Recovery Review
Recuva is a free WhatsApp recovery software that will allow you to easily recover lost WhatsApp messages. Except for that, it also can be used to retrieve lost data from Android phones, including Whatsapp information, pictures, audio (mp3), compressed files, videos, music, documents, and emails from a phone or a system's storage.
Pros
Quick scans and finds the lost WhatsApp messages for you.
It allows you to perform an "in-depth analysis" if the initial analysis does not find the lost messages.
Offers free and cost versions.

Cons
It does not recover all files at all times.
The data in the internal storage of the Android device cannot be easily restored.

Recuva for WhatsApp Recovery Better Alternative
1. D-Back Android WhatsApp retriever
iMyFone D-Back Android is a dedicated Recuva for WhatsApp recovery better alternative tool for recovering WhatsApp messages or any other type of data on Android. You can also back up your data or export it to your Personal Computer. Your data, whether a precious part of your memory or a valuable document, is at the stake of accidental deletion or loss. Whether your phone is broken or frozen due to the load of apps you already installed, you can run D-back Android software from your computer and let it do the recovery task.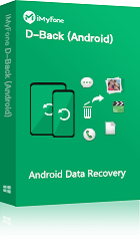 1,000,000 Downloads
Some key aspects of D-Back Android Whatsapp retriever are:
Getting your WhatsApp messages back within minutes, very simple to use.

Users can preview the deleted WhatsApp messages before recovering them.

It also supports many other data types, such as videos, contacts, call logs, etc.

It helps you extract or recover WhatsApp messages from frozen or broken Android devices.

High success rate of recovery.

Supports running on Android OS 2.0 to 9.0.
Step 1. Download and launch the D-Back (Android) app, choose a recovery mode per your needs.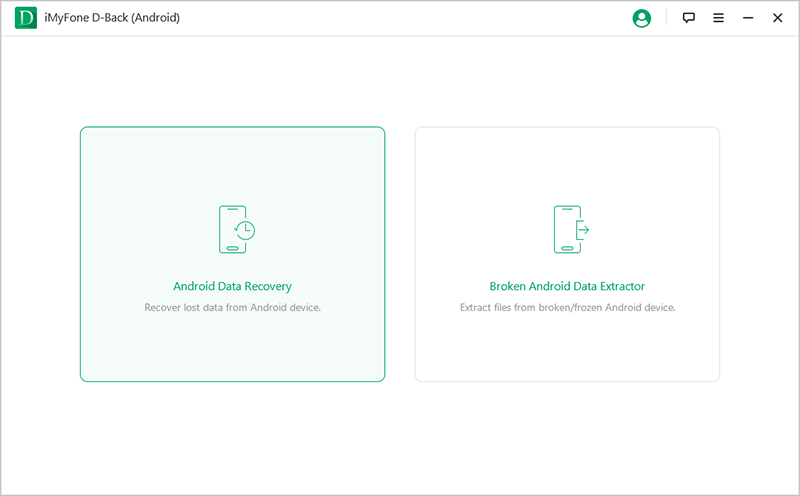 Step 2. Select the name and model of your device from the provided menus.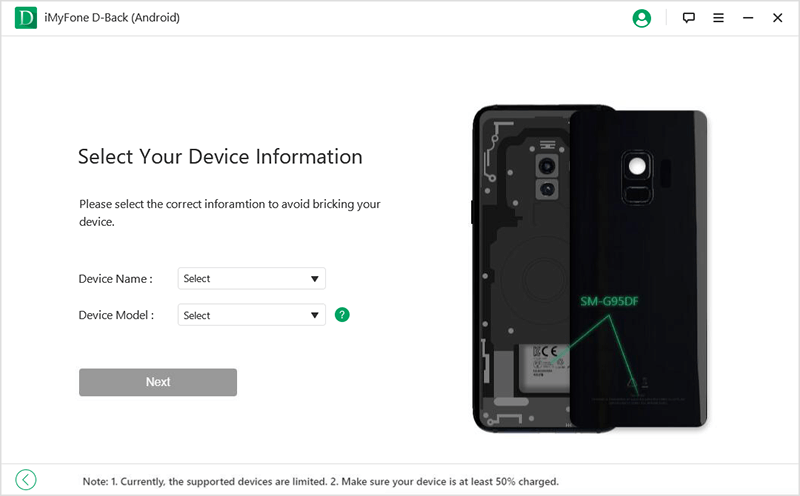 Step 3. Then the software will automatically download the data package for you.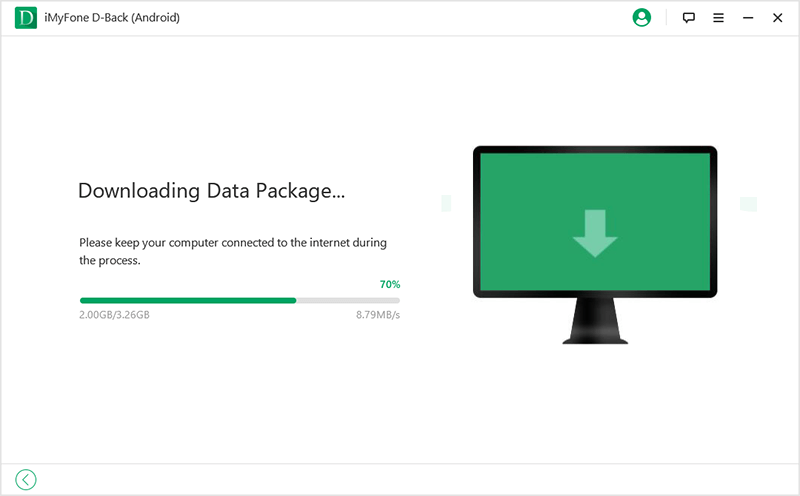 Step 4. Connect your device to the computer using a USB cable.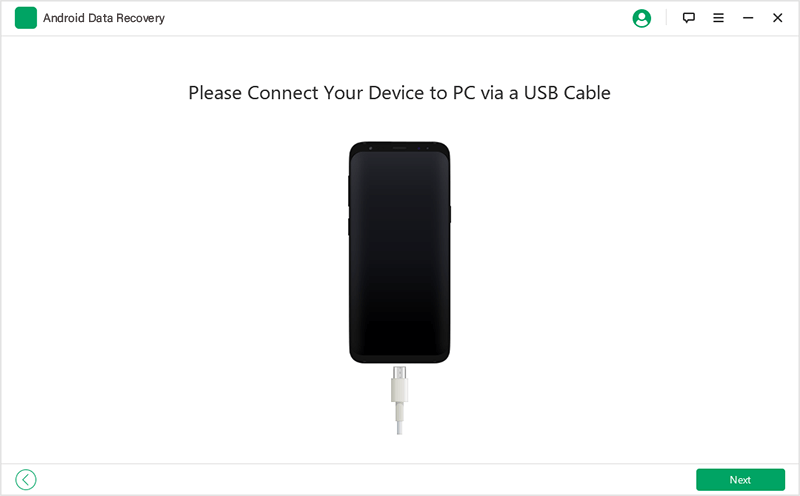 Step 5. The app will ask you to select the type of files which need to be recovered. For recovering photos and images, select "WhatsApp" and press "Next".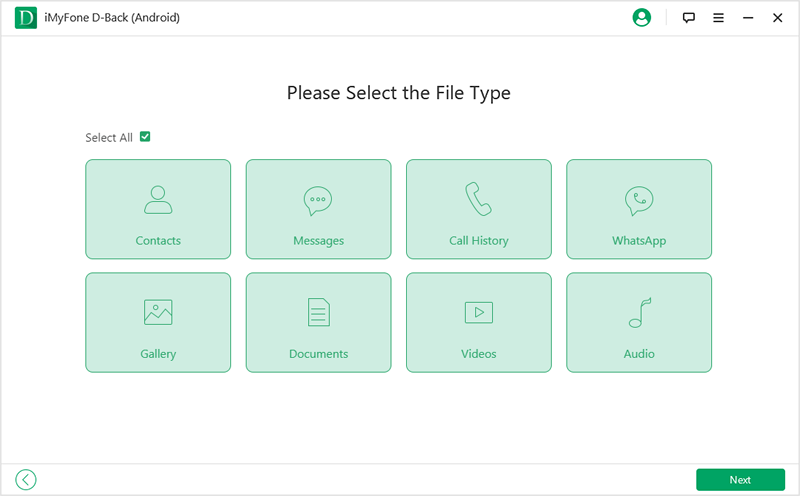 Step 6. Select the messages which need to be recovered and press "Recover". The recovered messages will be stored on the PC from where they can be transferred to the device.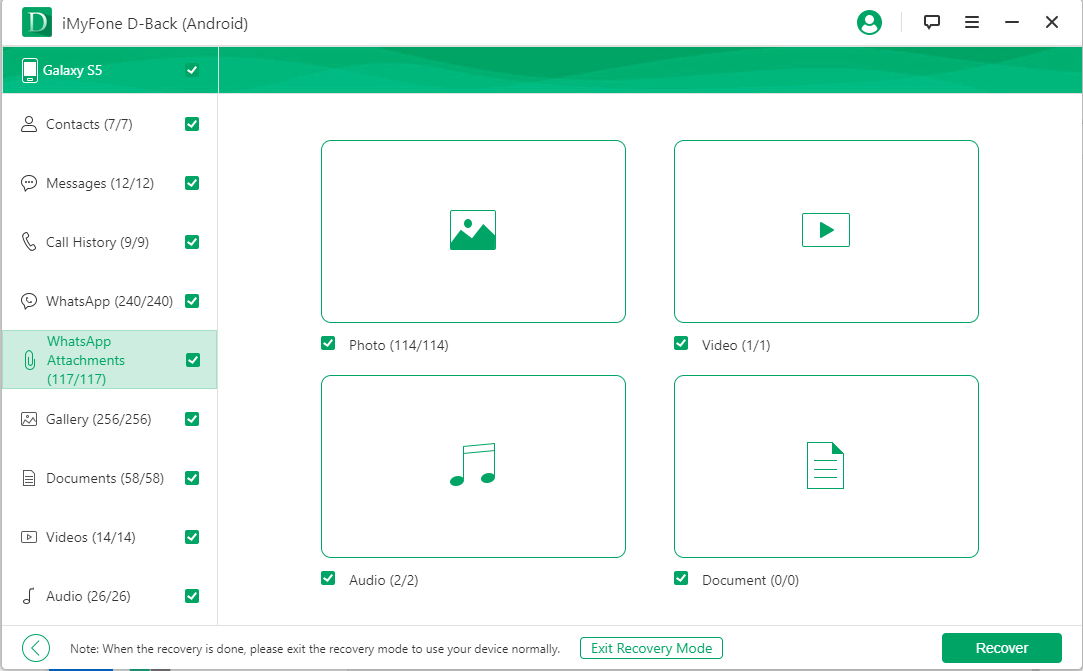 2. Jihosoft Android Phone Recovery
Jihosoft is an Recuva for WhatsApp recovery better alternative software that can be used to recover lost WhatsApp messages and other data types, including call logs, contacts, text, audio, and video messages. In the meantime, it supports the recovery in different data loss scenarios. It works with all Android smartphones and tablets.
Pros
It allows you to scan your Android device quickly and easily.
It provides different recovery options, you can choose from them per your needs.
It's easy to use.

Cons
Very time-consuming, some users report that it takes a long time to scan the device.
Only compatible with Android OS 2.3 to 9.0.
It requires you to enable USB debugging before the start.

3. MyJad Android Data Recovery
MyJad is another Recuva for WhatsApp recovery better alternative app. It can be used to recover WhatsApp messages, chats and media attachments. It is not only a recovery tool, you can also use it to backup your data. Moreover, the interface is quite intuitive which makes it suitable for all users. It's nice on function but sometimes bugs are existing.
Pros
Most of the deleted Android data in the SD card can be previewed and retrieved.
Full "Help" file answers most questions, very easy to use.

Cons
Some devices require to be rooted before the recovery.
It doesn't support recovering the data stored on the internal memory card.

4. Remo Recover for Android
Remo Recover for Android can be employed on all popular brands of Android tablets and smartphones. Like many other Android recovery tools, it also supports the recovery of images/audio files/videos and more. The cutting-edge feature guides you in performing the recovery with ease.
Pros
It is fast and efficient.
You can select and preview the files that need to be restored.
Supports recovery from both internal storage and SD card of Android.
Flexibility to generate SD card image replica files for later recovery.

Cons
Not compatible with KitKat 4.4, Lollipop 5.0, Marshmallow 6.0.
Unreliable success rate.
Scanning is rather slow.

How to Perform WhatsApp Recovery Android?
There are times when you may accidentally delete your WhatsApp data, many of which are likely to be important to you. Thus, it's important to find a proper way to get your WhatsApp attachments/messages/videos/contacts back. Before trying a third-party tool, you can have a try for the official way.
Recover from the auto backup file
WhatsApp does automatic backup every day at 2 a.m, this makes it possible to retrieve from its auto-backup file.
If you want to restore your WhatsApp messages from its auto-backup file, simply uninstall and reinstall WhatsApp on your device, during the installing process, WhatsApp will automatically ask if you want to restore using the last backup created, just follow the on-screen instructions to restore the messages. It's a straightforward and handy method.
Note
You can't selectively restore the specific message, and it only allows you to recover the sent messages before the last backup was created.
With the help of the 3rd-party WhatsApp recovery apps
Since there are many limitations to restore from an auto backup file, you have to find some other ways to get WhatsApp messages back per your needs. Sometimes, a WhatsApp data recovery software will do a great help.
How to Choose the Best WhatsApp Recovery Tool?
Many applications may not meet your requirements, therefore you must know everything before you use any WhatsApp recovery tool. Here I have listed three basic factors to consider before choosing a WhatsApp message recovery tool for your device. You can choose one of the tools that meet all your requirements.
Check compatibility before using
Make sure that the WhatsApp data recovery application that you choose must be compatible with your device.
There are various WhatsApp message recovery tools for iPhone or Android, you should check beforehand if the tool would work for your Android device or not.
Recovery ability
Even some apps false advertise their features. They claim the ability to recover all your data. Always consider the features of the tool before purchasing it. Most apps offer a free trial version, you can try it before purchasing it. You may end up deleting some WhatsApp recovery tools because of their low success rate of recovery.
Check file types you want to recover
The intent of recovery is a key aspect to choose the best recovery app. You will find some tools that only recover messages, if that's what you want, you should go with it. But in most cases, you need to recover the attached files (like photos, videos, documents, etc.). If you want to recover all attachments, you need to check the supported file types.
Based on the considerations above, we can get started on our list of top 5 Recuva for WhatsApp recovery better alternative tools that can really save the day, when in need. These Recuva for WhatsApp recovery better alternative apps have been in the market for long now and have earned their trust from users.
Conclusion
While you can use a recovery tool to help you get the lost WhatsApp messages back, you should avoid the loss of data in the first place. If you, unfortunately, experience this, you can still use reliable third-party tools like the D-Back Android WhatsApp message recovery tool to retrieve your WhatsApp messages even in the worst-case scenarios.