"I have my Samsung phone for about 3 years and it always works well. But recently it doesn't work anymore. My friends advised me to restore it to factory reset to solve the problem. Having no better solutions, I did it last night. Factory reset truly help me fix my phone but at the same time, it also erased my precious Whatsapp messages and I now feel extremely frustrated! Can I recover WhatsApp conversations after I formatted my phone (Android)? Anyone knows?" – David, Quora
Factory resets are great for many reasons – they can delete junk system files, old update files, and can even improve performance. But some people who do a factory reset don't realise that all of their data is going to be deleted too. This results in those same users wondering how to get WhatsApp messages back after factory reset and view their messages again. It isn't the easiest thing to do because of how thorough these resets are, but we've dug up some of the methods that will help you through this stage.
Lost your WhatsApp messages after factory reset? Don't worry, our editor recommend iMyFone ChatsBack, it maybe the best WhatsApp recovery solutions to recover WhatsApp messages, WhatsApp contacts, WhatsApp photos after factory reset, Download ChatsBack free now.
Part 1. Can I Recover WhatsApp Data after a Factory Reset?
So, the first question you probably have is, "Can I actually recover WhatsApp conversations after I formatted my phone?" and the answer is yes!
There are two types of solutions for doing it: either restoring a backup that you had previously taken before the factory reset or by using software designed for restoring deleted data. Our guide will be going over both of these types so that you have the best chance of recovering the data.
Part 2. Get Back WhatsApp Data after Factory Reset Android by Restoring Backup
In this first section, our solutions on how to get WhatsApp messages back after factory reset will be focusing on restoring backups.
2.1 Where is My Backup? Get Backup WhatsApp Messages from a Local Backup
One perk of using WhatsApp as a messaging app is that there are built-in backup features, allowing users to safely and easily make copies of their messages. Not many apps offer this, and it makes backup management less of a chore. Here's how to check if you have a backup available:
Step #1 – Launch WhatsApp and tap the dots icon to open the "Settings" menu.
Step #2 – Tap "Chats" and then "Chat Backup."
Step #3 – It's important that you don't tap "BACK UP" because this will overwrite your backup that could contain the lost messages.
Here you will see when the last backup you took was. There are two listings – one for the local backup and one for Google Drive. If the listed times were before your messages were lost, you can restore the backup and recover the messages.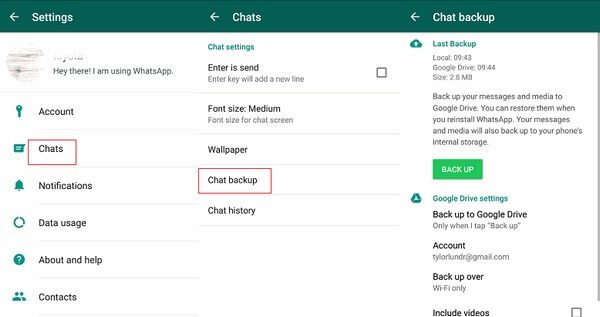 2.2 I Know Where to Find My Backup: Using Google Drive to Restore Old WhatsApp Messages
Now you know whether or not a WhatsApp backup is available, we can now show exactly how to get back WhatsApp messages after factory reset. This solution will work, assuming that you have a backup on your Google Drive account. Here's what you have to do:
Step #1 – Make sure a Google Drive backup is available by using the previous method, then uninstall WhatsApp from your phone.
Step #2 – Reinstall WhatsApp by downloading it from the Google Play Store.
Step #3 – Set up WhatsApp using the same phone number that you used before it was uninstalled.
Step #4 – After verifying the number you used, the app will scan for backups that can be restored.
Step #5 – When the restore backup option appears, tap on "Restore" and it will be restored either locally or from Google Drive.
This method will actually work for restoring locally stored backups too, so whether your backup was saved to your phone's storage or your Google Drive storage, give this a shot, and it'll likely deliver the intended results.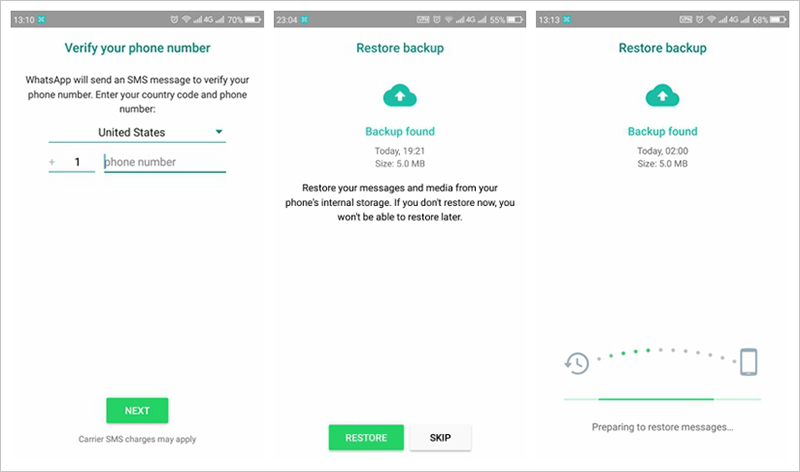 2.3 Restore WhatsApp Messages Backup from SD Card After a Factory Reset
Another way to recover WhatsApp messages after factory reset, which works if you've taken a backup, is by restoring from your SD card. Because Android devices tend to have limited storage space, SD cards are common for users to use and are perfect for storing backups on.
The built-in WhatsApp feature we explained before won't always detect if there are backups stored on your SD card, so the method we are going to use might seem unorthodox. Nonetheless, follow these steps and you may be successful in restoring WhatsApp messages.
Step #1 – Download a file manager app on your Android device.
Step #2 – Launch the file explorer you installed and navigate to the file path "SDcard/WhatsApp/Databases."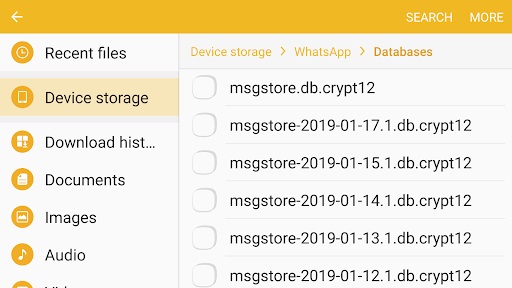 Step #3 – The available WhatsApp backups will be found here. Rename the appropriate backup file from "YEAR-MONTH-DAY.1.db.crypt12" to simply "msgstore.db.crypt12".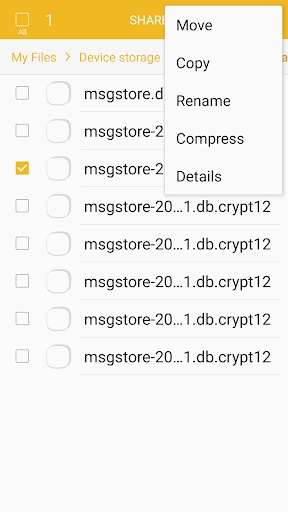 Step #4 – Uninstall WhatsApp from your device and download it from the app store again.
Step #5 – Launch WhatsApp and set it up using the same phone number as before.
Step #6 – When you reach the restore step, the backup will be dated accordingly and tap "Restore."
After the setup is complete, you will see the restored WhatsApp messages.
There is a little extra to this method that makes it seem more of a technical approach, but it's not as difficult as it seems. Moreover, this is the third way of how to get WhatsApp messages back after factory reset using a WhatsApp backup, and each of these methods works equally as well. That said, there are pros and cons to this type of backup recovery.
Pros
WhatsApp takes backups automatically so most people can restore a backup.
There are multiple WhatsApp backup restore methods (Google Drive, and local backup).
It is very easy to use, anyone can use it to recover data without any prior technical knowledge.

Cons
Some of your latest WhatsApp messages and attachments will not be backed up.
If you sign into WhatsApp with a different phone number, you can't restore a backup.
If you have taken a WhatsApp backup after data loss, the messages can't be recovered.

Part 3. Retrieving WhatsApp Data After a Factory Reset without Backup via WhatsApp Data Recovery Software
Alternatively, to recover WhatsApp messages after formatting on Android, you could also use a third-party data recovery program like iMyFone D-Back (Android). You aren't required to have a WhatsApp backup, and this software can recover all types of Android data from virtually any Android device – fantastic is an understatement! Features that you will find when using this program include: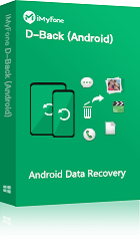 1,000,000 Downloads
Main Features
Recovers WhatsApp contacts, WhatsApp photos after factory reset.

Compatible with data recovery on thousands of Android devices.

Data can be recovered if it has been deleted, corrupted, infected with a virus, or is stored on a broken device.

User-friendly interface, quite easy to use.

No Android rooting is required to use iMyFone D-Back (Android).

The process is not time-consuming one and is absolutely free of danger.
Obviously, iMyFone D-Back (Android) has a lot to offer, and in this particular situation, you can recover WhatsApp messages after a factory reset with ease.
STEP 1Download, install, and launch iMyFone D-Back (Android) on your PC.
STEP 2 Connect your Android device to the computer with a USB cable and select "Android Data Recovery" to begin.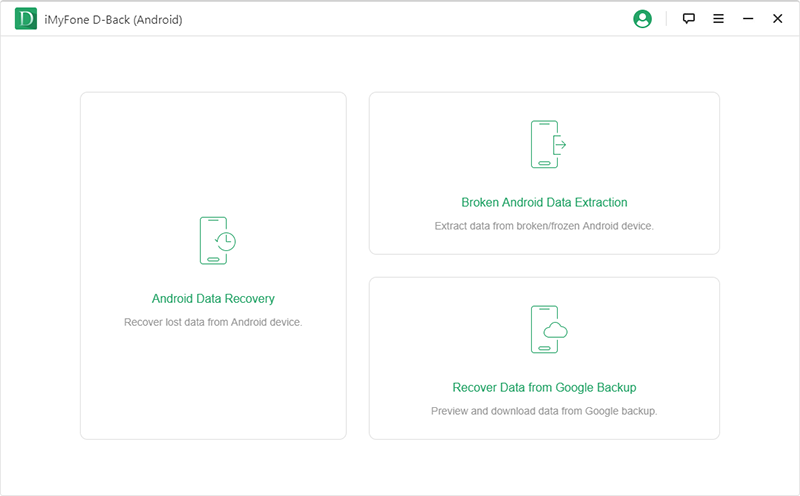 STEP 3 Using the lists provided, choose your device's name and model before clicking "Next."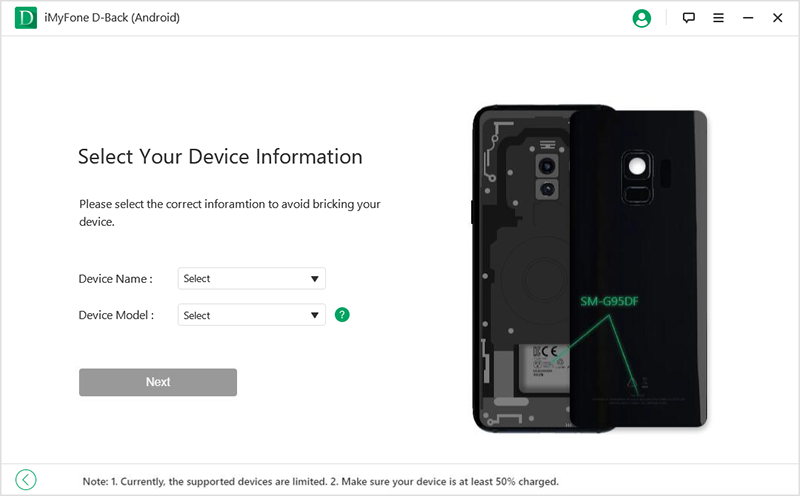 STEP 4At this point, the software downloads the required data package, all you need to do is connect your phone to the computer using a USB cable.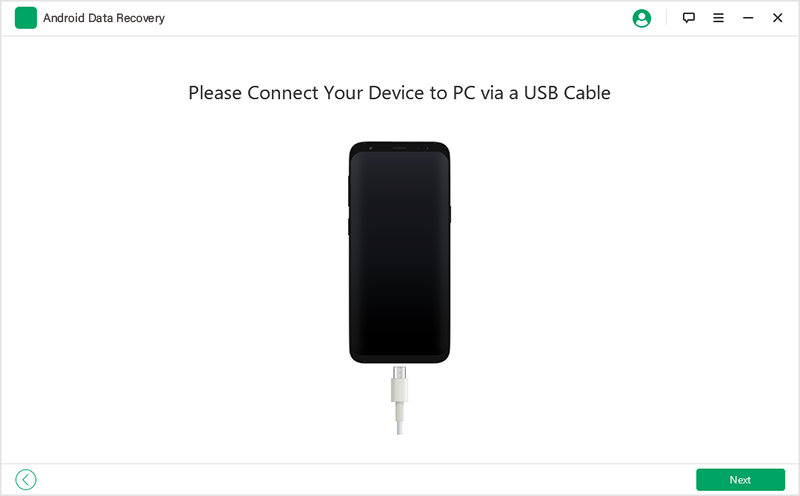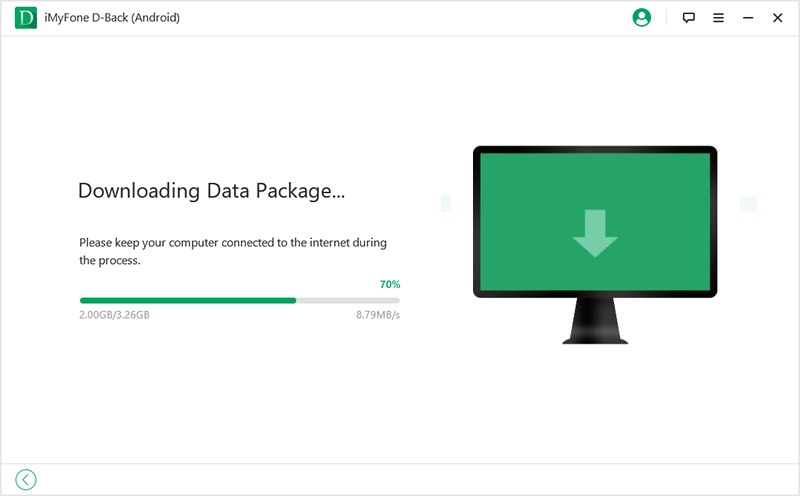 STEP 5 Firmware will then download and you can choose which data types to scan for. For this scenario, select "WhatsApp" and press the "Next" button.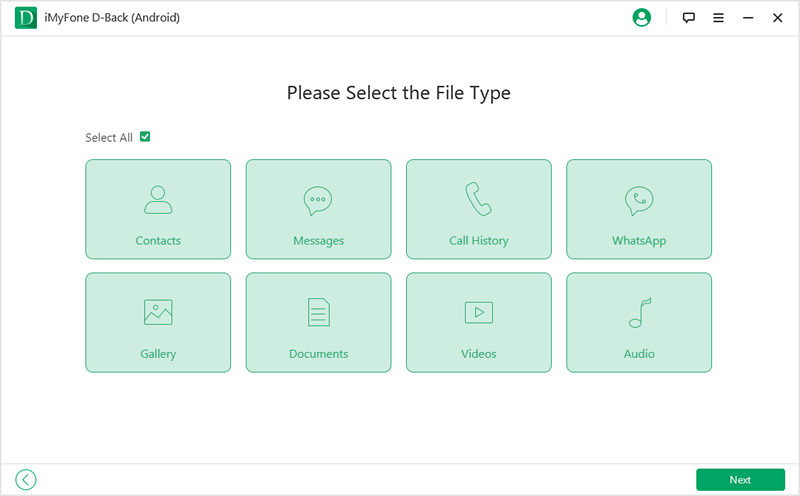 STEP 6When the scan is finished, choose any of the WhatsApp data you want to recover and click the "Recover" button to complete this process.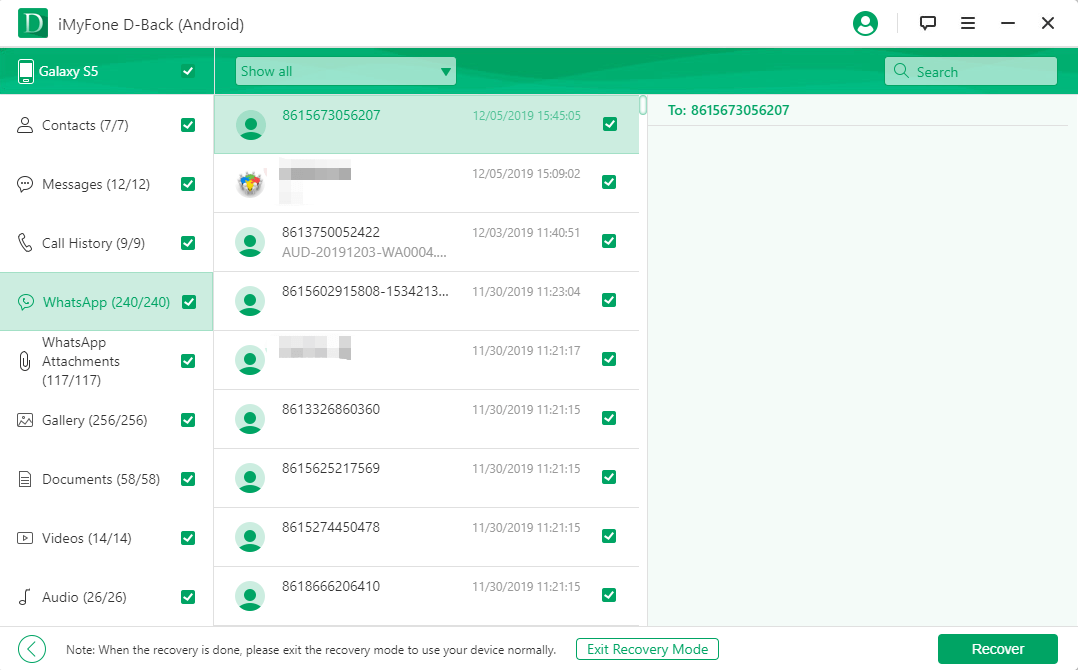 And just like that, your WhatsApp messages will be back and safely stored on your computer. You can use this data recovery software in any data loss situation and the method above works exactly the same way.
Conclusion
Now that you're fully aware of how to get WhatsApp messages back after factory reset, you can get to work and regain access to them in no time at all. Our preferred solution is to use iMyFone D-Back (Android), and for good reasons – it's easy to use for all computer users, it's multi-purpose and is suitable for various data loss scenarios, and it can recover a lot of data types. On the other hand, if the software isn't for you, the backup restore solutions may also yield positive results.