WhatsApp is inarguably the most popular cross-platform messaging app for iOS and Android devices. Used by both individuals and businesses, it's full of features that make it useful to lots of people. But from time to time, users may encounter a problem where they need to recover WhatsApp messages online. It could be from accidentally deleting them, reinstalling the app, or even just a random occurrence. These things happen and most of the time, it's not from any fault of the user. Whatever the reason, this post has the top solutions you need to get all of your lost messages back.
Part 1. How to Retrieve Deleted WhatsApp Messages Online ?
Option 1. Restore WhatsApp Messages Online using Google Drive (Standard Way)
The first option, which is the standard way to retrieve deleted WhatsApp messages, uses Google Drive. Bear in mind that using Google Drive poses several risks. Above all, there's a high risk of overwriting your existing WhatsApp data which would, of course, be counterproductive.
On the off chance that you're okay with losing the most recent WhatsApp messages that aren't in the available backup, go ahead and follow the steps below to restore the backup.
Step #1 – Uninstall WhatsApp and then redownload it from the Google Play Store.
Step #2 – Open the app and begin setting it up normally. Make sure you use the same phone number as before, this is important.
Step #3 – When prompted by the restore menu, choose to Restore Chat History. This will download the most recent backup from your Google account.
On the other hand, you might not want to take that risk and lose the most recent messages. Understandably most people don't, and we'd recommend going ahead to the method in Part 2.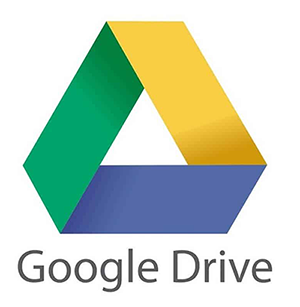 Option 2. Recover WhatsApp Messages Online Android from Local Storage
Moving on to the second option, you can also access your WhatsApp message online from your local storage. This also isn't an optimal option as it has a few downsides, but we'll come back to those in a moment. First, here's how to recover WhatsApp data from the device's local storage.
Step #1 – Use a file explorer app to open the directory "Internal Storage/WhatsApp/Databases". Some devices may instead use the initial folder name "Phone Storage".
Step #2 – This folder contains any WhatsApp backups that have been taken. Locate the most recent backup database file or whichever one you want to recover messages from.
Step #3 – After selecting a file, change the name to "msgstore.db.crypt12" so that it doesn't include the timestamp.
Step #4 – Exit the file explorer app, uninstall WhatsApp, and then redownload it from the app store.
Step #5 – Set up WhatsApp again and when the "Restore Backup" screen is shown, tap the "Restore" button and wait while all the messages are restored.
It may seem like a simple enough fix, but Android devices only store these local backups for a maximum of 7 days. In some cases, this just isn't long enough and the only backups available to you may not contain the specific messages you wish to recover. On top of that, some people aren't comfortable accessing and editing this type of file. So, a simpler method is often preferred.
Part 2. Recover WhatsApp Messages Online (Recommended)
The third option, and the one which we recommend for Android data recovery, is with iMyFone D-Back (Android). Unlike the previous two methods, you don't have to keep the cons at the back of your mind – there's no risk of overwriting your data in the process.
With this Android recovery program, it goes much further than WhatsApp too. Virtually any type of data you lose or accidentally delete can be recovered with little effort, and it's not a technical piece of software either!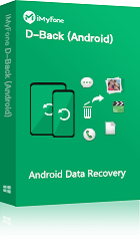 1,000,000 Downloads
Features of iMyFone D-Back (Android)
Compatible with any data type that was lost on Android (including WhatsApp messages and media!)

Android device doesn't have to be rooted to recover lost data from storage.

Safely recovers WhatsApp data without overwriting the original messages and media.

Recovers data that was accidentally deleted, lost due to viruses, and from water damaged Android devices.

Allows users to retrieve WhatsApp messages online without professional assistance.

Available as a free trial so that users can try before buying the full version.
As you can see, iMyFone D-Back (Android) is an ideal solution to recover messages WhatsApp online Android. It's very straightforward to use but to help your WhatsApp data recovery, follow the guide below.
Step 1.Download and install iMyFone D-Back (Android) on your computer and launch the program. Connect the Android smartphone to your computer if it isn't already connected.
Step 2.From the main menu where three recovery options are presented, choose the "Android Data Recovery" mode.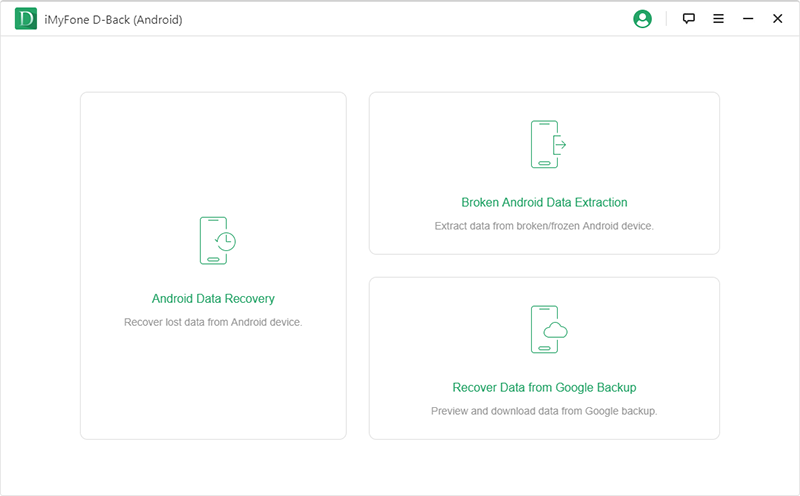 Step 3.On the following screen, click on each of the drop-down lists to select the appropriate Android device name and model. Click "Next" to continue.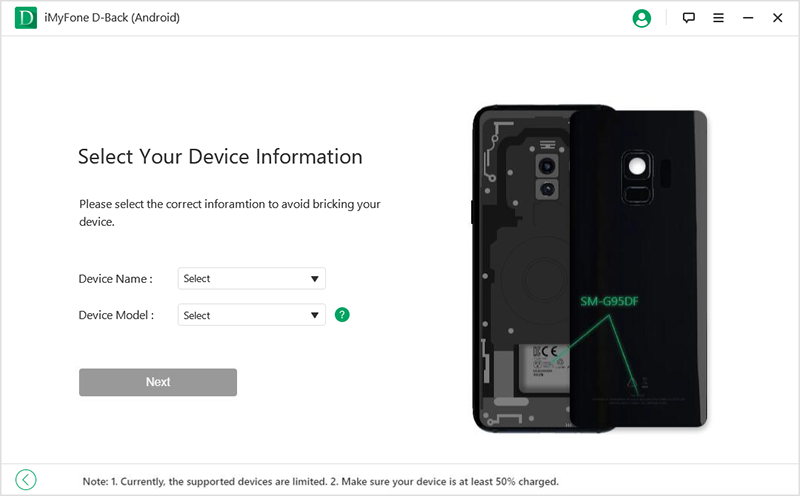 Step 4.Using the information you entered, iMyFone D-Back (Android) will begin downloading the appropriate firmware for your device. The download time will depend on your internet speed, so wait whilst this takes place.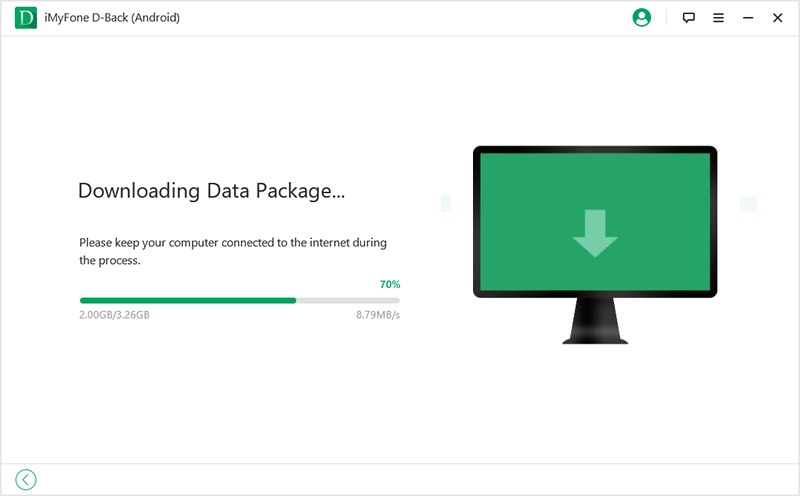 Step 5.After the firmware download is complete, click the "Next" button as confirmation that your device has been connected and follow the on-screen steps to enter Download Mode.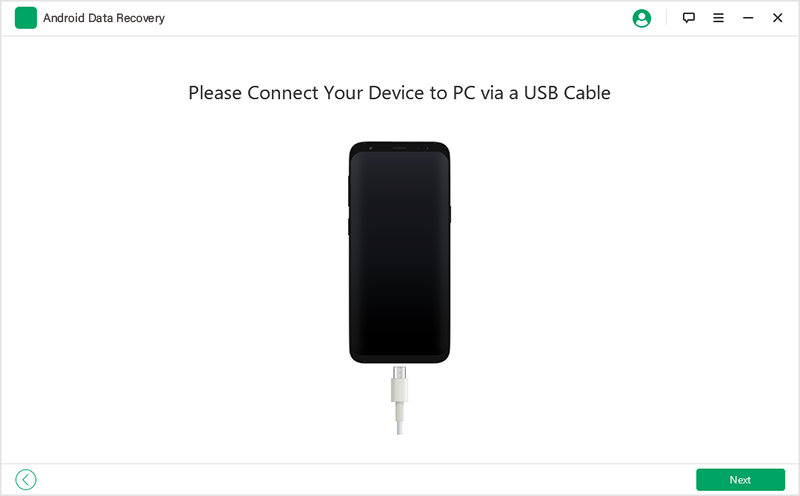 Step 6.Next, recoverable data types will be listed. Select "WhatsApp" and click "Next" which will initiate a full scan of your device's data.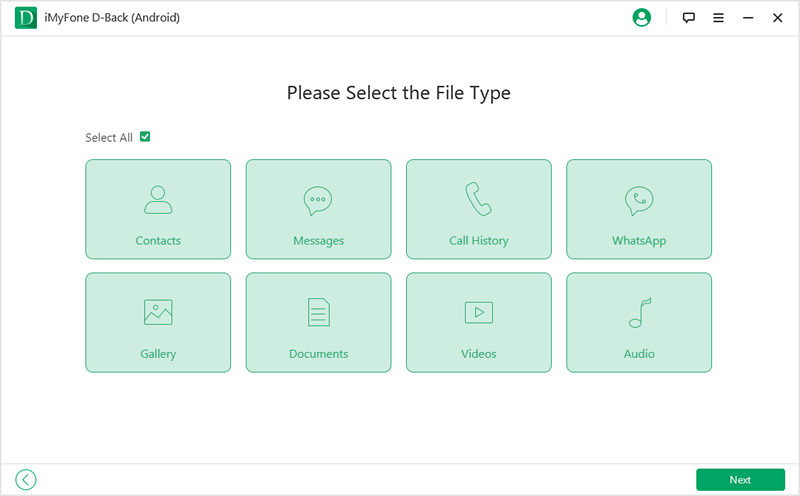 step 7.Finally, once the scan concludes, you can browse all of the WhatsApp data that was detected by iMyFone D-Back. Go through the scan's results, select all of the WhatsApp messages and media you want to recover, and click "Recover" to transfer the data to your computer.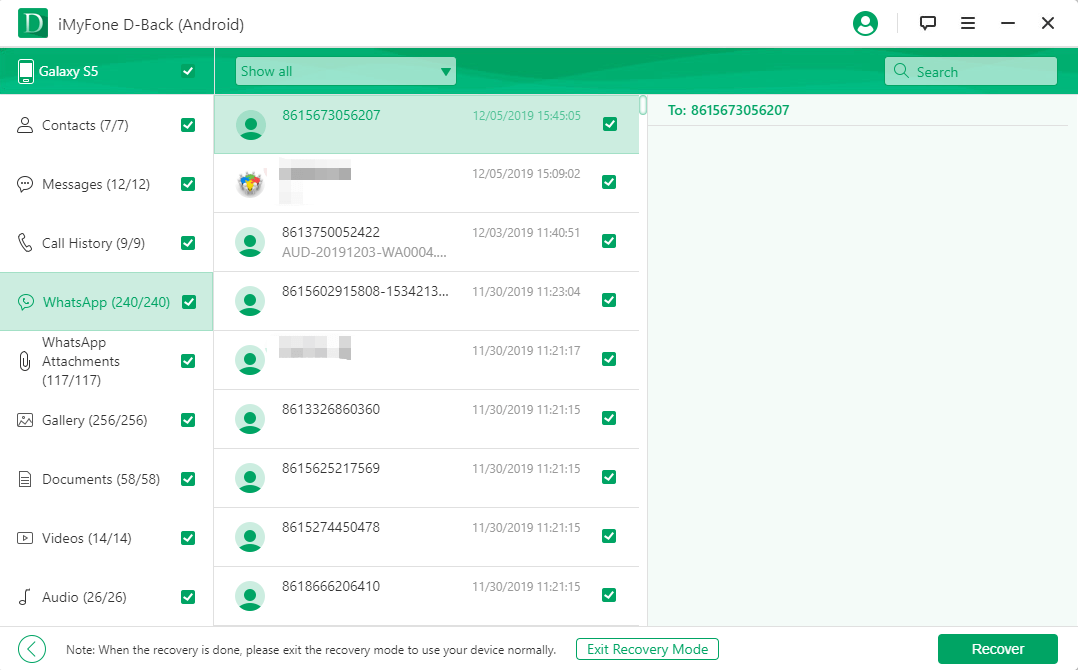 It really couldn't be easier. By using iMyFone D-Back (Android), you're quickly able to retrieve deleted WhatsApp messages and access them once again. The best thing about using this software is that it's incredibly user friendly and simple to understand, so the everyday user can use it effortlessly.
Note: You can restore your deleted WhatsApp messages at ease by following the step above. Besides extracting WhatsApp messages, D-Back for Android also allows you to recover deleted photos online, contact as well. As for recovering data from dead Android phone-there is another feature that you could use in conjunction with your needs.
Part 3. Bonus Tip: How to Backup WhatsApp Messages
One of the best ways to avoid losing your WhatsApp messages and getting past the need to recover them all together is to take frequent backups. By doing this, if you do unfortunately lose the messages, all you need to do is restore the backup.
There are a couple of different ways you can take WhatsApp backups. For Android users, the quickest and easiest way to use the built-in Google Drive backup system.
Backup WhatsApp with Google Drive
Step #1 – Launch WhatsApp, tap on the 3 dots at the top-right, and tap "Settings".
Step #2 – Go to the "Chats" menu and tap on "Chat backup".
Step #3 – Tap on "Back up to Google Drive" and select one of the backup frequencies. If you don't want automated backups, choose "Only when I tap Back up".
Step #4 – A list of Google accounts will appear and you must choose the one to back up WhatsApp to, then allow WhatsApp the permissions it requests.
Step #5 – Finish this process by tapping the "Back Up" button and a fresh backup will be taken.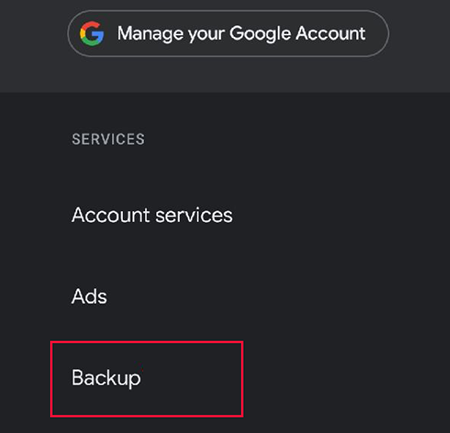 Conclusion
There you have it, the top methods you can use to recover WhatsApp messages online. Restoring your WhatsApp backup might seem like an easy option, but let's not dismiss the fact that you risk overwriting the most recent messages you've received. The same goes for replacing the local chat file – you could inadvertently delete some messages. That's why your best option is to use iMyFone D-Back (Android). It is without a doubt the best Android data recovery software out there and when it comes to recovering any WhatsApp data, iMyFone D-Back is perfect. Go ahead and download your copy and you'll quickly realise how effective it is!