Texting is without a doubt the best way of communicating. We can text with our friends and family, or text with clients for business arrangements. However, in some cases, an important text may be deleted by accident or get lost from a system breakdown. Although recovering deleted texts isn't new, it is exceptionally difficult if the user doesn't have an access to computer. That leaves some Android users wondering Where are Deleted Text Messages Stored on Android.
Part 1. Can I Find Where are Deleted Text Messages Stored on Android?
People generally think that after deleting data on a computer or smartphone, it's gone forever. Fortunately, this isn't true and ultimately yes – you can find Where are Deleted Text Messages Stored on Android.
Basically, texts are stored on the smartphone in "slots" and the device recognizes them as being filled. When a text is deleted, the slots aren't emptied but are instead recognized as being free – this means the data is still on there until it is overwritten by new data. It also means that if you keep receiving texts, downloading apps, or saving documents, there's a risk of overwriting the lost data.
Now that we know deleted texts are not actually gone and there is a possiblity to retrieve them, but how can we do that? In such case, third-party recovery tools will come in handy. Here we will offer two tools for you to choose from.
Part 2. Where are Deleted Text Messages Stored on Android? Find it without Computer?(GT Recovery App)
For users who have a rooted Android device, this method is a viable option. GT Recovery is a multi-purpose data recovery tool that supports recovering photos, contacts, WhatsApp data, and other data types.
It works by scanning all of the storage and detecting recoverable files, then presenting those files to you for recovery. What this means is that you have the chance to specify the texts to recover rather than recovering absolutely everything. Follow the guide below to use GT Recovery for text recovery:
Step 1. Download the GT Recovery APK and install it, then launch.
Step 2. Tap on the "Recover SMS" feature from the main menu and then tap "Start New Scan".
Step 3. After the scan is complete, select the deleted texts to be recovered.
Step 4. Recover the selected texts by tapping "Recover selected SMS". Confirm a successful recovery by pressing "View the Results".
Although this method is good to use, you should think twice before rooting your device if your device hasn't been rooted yet. Because rooting can brick a device and break it if it is done incorrectly, thus making it unusable. Now let's have a look at the pros and cons when using this method:
Pros
This app is very straightforward and easy to use.

Users can selectively restore their texts after the scan.

Free to download.
Cons
Rooting Android can result in damage to the device.

Downloading third-party APKs can be risky.

Installing GT Recovery after losing texts could overwrite the lost data.
Part 3. Find Where are Deleted Text Messages Stored on Android with Computer(D-Back for Android)
So far, we have learned that using GT Recovery App to do the recovery can be risky. Do not fret, the method we are going to introduce in this part can avoid the bad outcomings that may happen when using GT Recovery APP. But it requires access to a computer. If you don't want to bear the risk and can get to a computer, here the most popular recovery tool iMyFone D-Back for Android will be your best remedy.
Not only is it great for recovering lost texts but contact information, media files, and documents can all be easily retrieved too.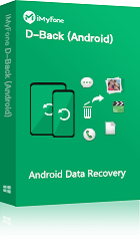 1,000,000 Downloads
Features of iMyFone D-Back (Android)
Recover your text messages without rooting.

Selectively restore texts from an Android device to a computer.

Data is safely recovered to PC which removes the risk of overwriting texts.

Preview and read the texts found after scanning before recovering them.

Simple process with step-by-step instructions that even beginners can follow.

It supports All Android devices with Android OS 2.0 to 9.0.
These features are a perfect indication of what makes iMyFone D-Back for Android such an effective tool for this situation. If you lose texts, then this is how to retrieve them.
Step 1. Download, install, and launch D-Back for Android, and then connect your device to the PC with a USB cable.
Step 2. Click "Android Data Recovery" on the program's main screen and press the "Start" button.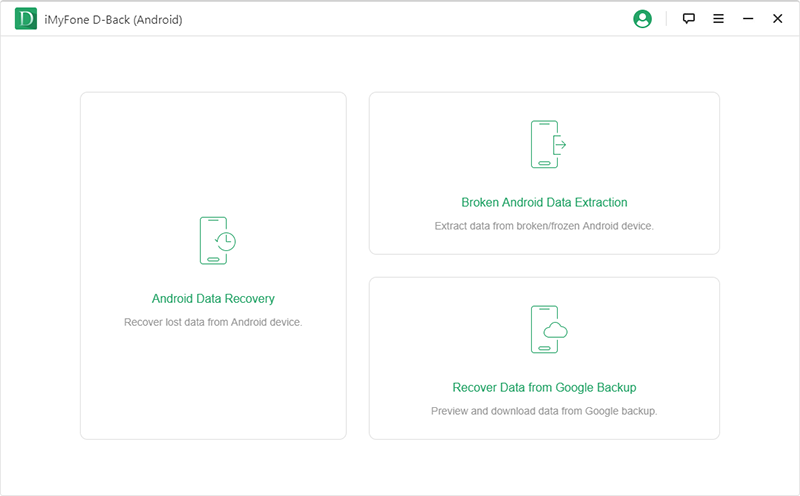 Step 3. Next, use the drop-down lists to choose the Device Name and Device Model.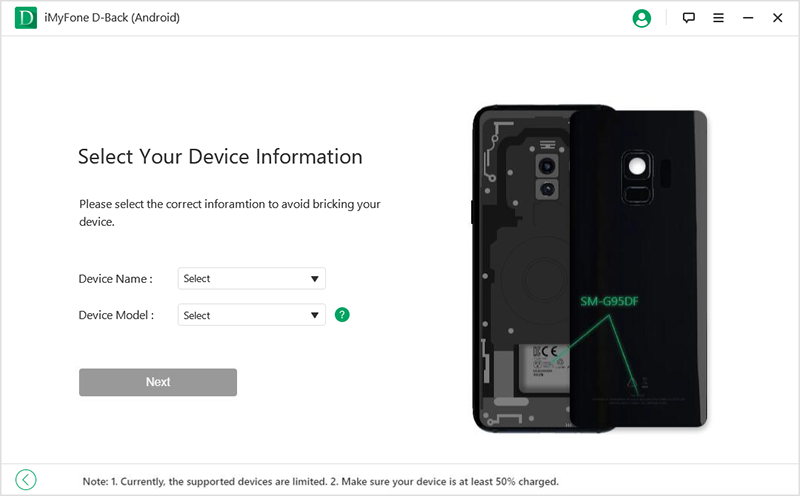 Step 4. Once you click "Next", the appropriate data package will be downloaded. Ensure the computer has an active internet connection while this download occurs.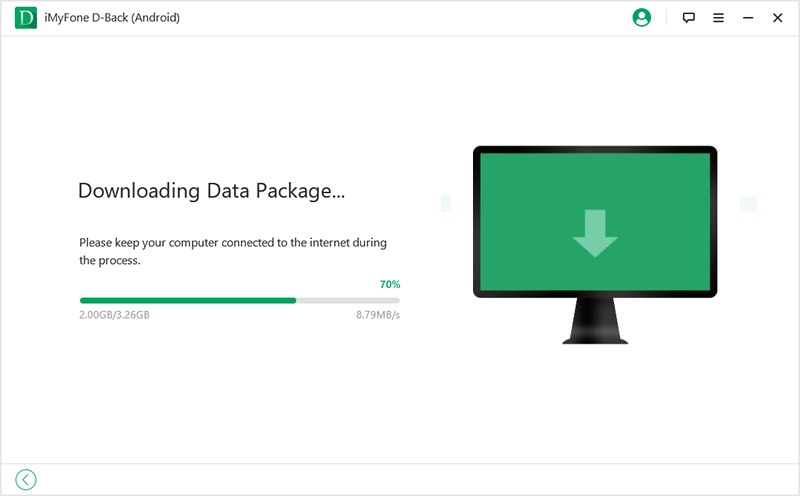 Step 5. Confirm your smartphone is connected and press "Next". Steps to put the Android device into Download Mode will be shown on the display.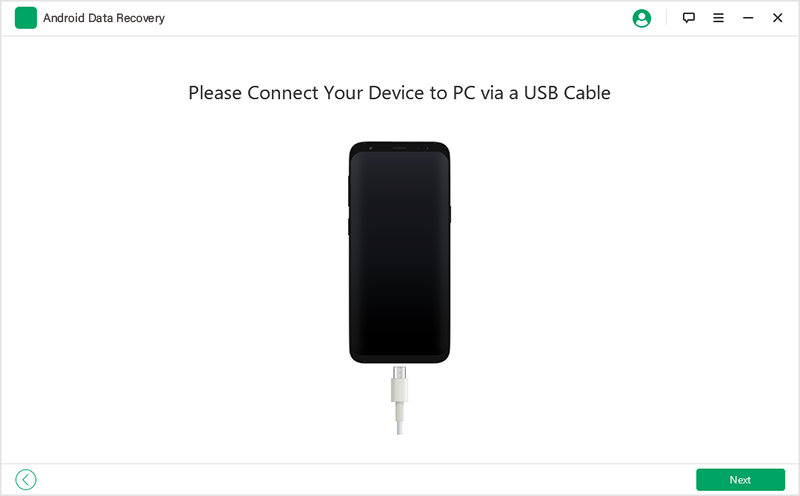 Step 6. Select "Messages" from the file type options as we want to recover text messages, and press "Next" to start running the scan.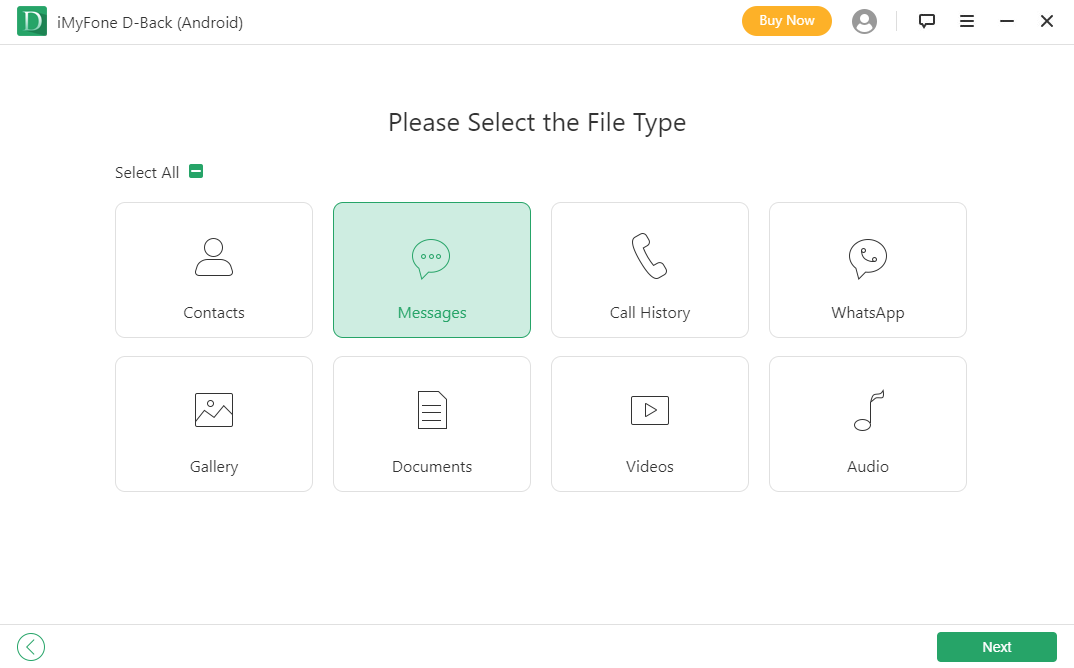 Step 7. After the text scan is done, select your texts and click "Recover" to save them to your computer.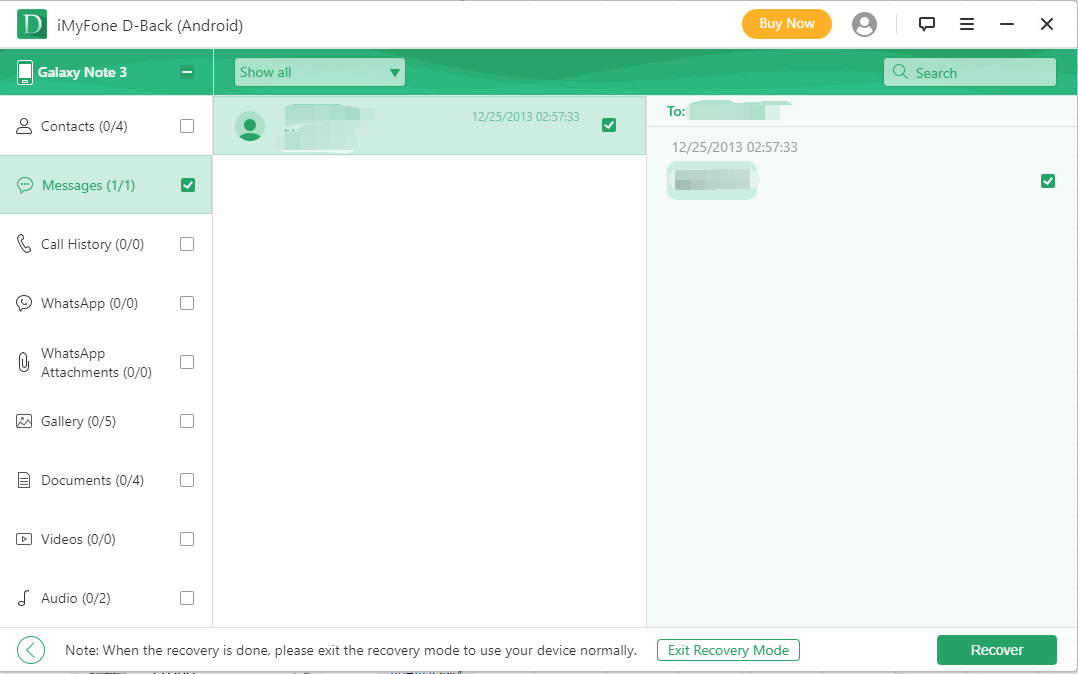 Now that the texts are restored on your PC, you have the choice of transferring them to the same device or even a different Android device. Using this process only takes a matter of minutes unless you have thousands and thousands of text messages. Even then, a few minutes longer is nothing compared to permanently losing accidentally deleted texts.
Part 4. Tips for Find Where are Deleted Text Messages Stored on Android without Computer
As well as knowing how to find Where are Deleted Text Messages Stored on Android, there are a few tips worth keeping in mind in case if text loss happens again in the future.
Take regular backups of smartphone data so that recovery is always possible.

If you notice texts were deleted, stop using the device immediately to avoid overwriting them and making data recovery impossible.

Don't restore a cloud backup if you aren't 100% sure that it contains the lost text messages, because this could permanently overwrite the lost data.
By remembering these tips, you'll maximize the chances of a successful recovery. Out of these, the most effective one is taking smartphone backups as it makes the whole encounter much easier.
Conclusion
Getting back lost texts in your Android phone isn't impossible even if it seems that way at the time. Most solutions out there need a computer and it's because data recovery is more difficult without one. With that in mind, get iMyFone D-Back for Android and you'll quickly find Where are Deleted Text Messages Stored on Android as soon as possible with no hassle at all!
If you want to learn more about text recovery on Android with D-Back, you can contact us via support@imyfone.com.