FonePaw broken Android data extraction is a popular Android data recovery tool that works on almost all the popular Android devices. Since the tool can help us recover our lost or deleted data in different scenarios, it is widely used the world over. You can access them by visiting their website online and then contact them to get your work done. The alternatives to FonePaw Android Data Recovery will work the same, but some of them can also give you more facilities. The following sections of the post will introduce FonePaw android data recovery review and help you to choose the best alternative of FonePaw broken Android data extraction software.
Part 1: FonePaw Android Data Recovery Review Is
FonePaw Android Data Recovery Safe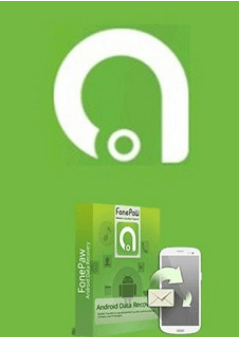 Before we check FonePaw android data recovery review, we need know some features about FonePaw. FonePaw broken Android data extraction software helps you recover broken or lost data from different Android devices, including Samsung, HTC, Motorola, and LG, etc. If you use any of these devices and accidentally lose data, you can download this software and then root the phone and recover your data.
Features of FonePaw Android Data Recovery:
There are many features FonePaw broken Android data extraction software. We can't put them all in here because of limited space, so we are going to mention a few of them. Let's have a look!
Easy and fast recovery:
The thing that makes it stand different from many other software is that the data recovery process is straightforward and easy from this software.
Safe and Secure:
The best feature of this software is that it provides the facility to recover data without worrying about the security of the data. You don't need to be anxious that the software will damage your data.
Free try to preview:
This software allows you to preview your data before you recover it.
Pricing:
You can buy the single user's lifetime license of FonePaw broken Android data extraction only for $49.9. This license includes 1 computer and 6 Android devices.

A multi-user lifetime license of this software is available in $79.95. This package includes 3 computers and 18 Android devices.

A business user can buy a package for one-year business purposes. He can buy it in $299 for one computer and unlimited Android devices.
Part 2: Pro and Cons of FonePaw Broken Android Data Extraction
Although FonePaw is highly spoken of by thousands of users, there are still many pros and cons of it.
Pros
Easy to use: The software is quite easy to use with no complicated and hidden instructions to follow.
Simple to escape: It provides you the facility of one click to exit from the download mode.
Two modes of data recovery: The best feature of FonePaw broken Android data recovery is that it supports two data recovery modes.

Cons
Not all data is recoverable: Download the free version first if you're looking for specific files.
Low-resolution images: A few users have reported that some recovered pictures may be at lower resolution than the originals.
Support limited devices: The biggest drawback of using FonePaw Android data extraction is that it does not support the new models of Samsung like galaxy s7, galaxy s8, and the models that launched after them.
Slow Scanning: Their slower scanning speed keeps this software from growing higher in the market.
Too many pop-up ads: Ads included in the software make it annoying for the users.

Part 3: How to Use FonePaw Broken Android Data Extraction
Let's see how to use FonePaw broken Android data extraction in this part.
First, you should download it from FonePaw's official website.
You can obtain the trial edition of the computer software after downloading it, giving you 30 days to test specific features. Once the version has expired, you must buy the registered version to recover your Android's lost data.
After the register part, let's see the detailed steps of using FonePaw broken Android data extraction.
Step 1. Connect your Samsung mobile to the computer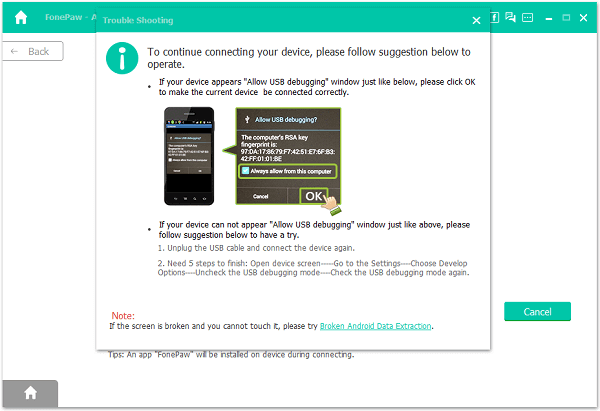 Step 2.
Choose an appropriate case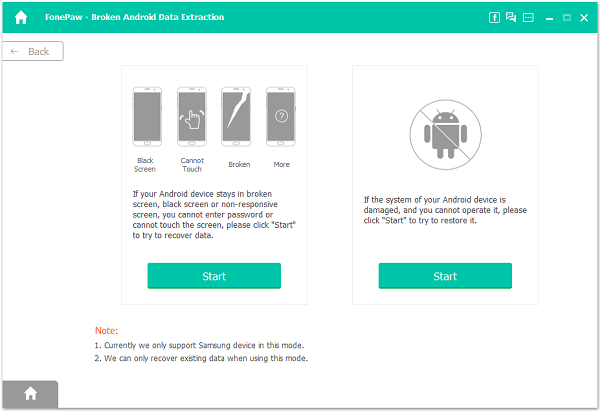 Step 3.
Switch to download mode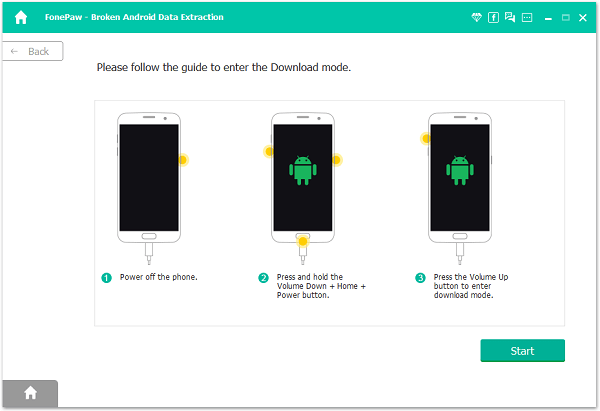 Step 4.
Data Recovery from a Damaged Phone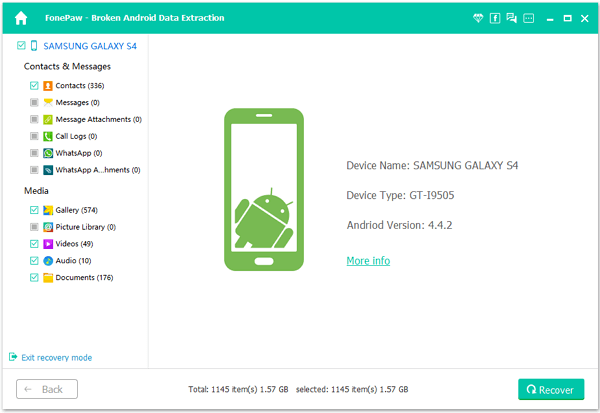 Part 4: Best Choice: The Alternative of Fonepaw
Android Data Recovery
We learned a lot about the mechanism of FonePaw broken Android data extraction, its pros and cons. Now it's the time to share with you the best alternative that you can opt for if you want to recover the lost data, but you don't want to use FonePaw. So, the software that can help you for the same purpose is D-Back Android. Today, due to its popularity in the market, and it has caught many customers of FonePaw broken Android data extraction. There is a list of reasons that make it stand higher on the victory stand. We can't mention them all here because of this limited space, so we are sharing a few the most significant of them that will attract you as they do to other customers. So, with no more delay, let's start!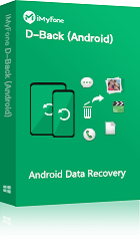 1,000,000 Downloads
Main Features
High-speed data recovery: The fist most significant benefit of using iMyFone D-Back for Android is that it offers you the fastest data recovery. Now, you don't have to wait for longer to recover your broken data.

Rooted and un-rooted Android devices: iMyFone D-Back for Android has solved the problem of rooted and un-rooted devices. Now you can recover data from both rooted and un-rooted devices.

Free Trial Available: It has a free trial version for those who are not sure if the program can help or not. The trial version allow users to check if their devices are supported and check if the program can solve the issue.

100% security: iMyFone D-Back for Android is a trusted source that will never compromise the security of your data. Your data is safe in their hand, and you should not worry about it.

Different format exportation: Unlike other data recovery software, you can now download the recovered files in different computer system formats. These formats include CSV, HTML, and VCF format files.
Here comes the question of how you can recover data from this alternative. The following are some simple steps that you should follow to get your data back in no time.
Step 1. Launch iMyFone D-Back for Android on your PC after downloading it for free on the internet. And then choose the mode that you want to work in.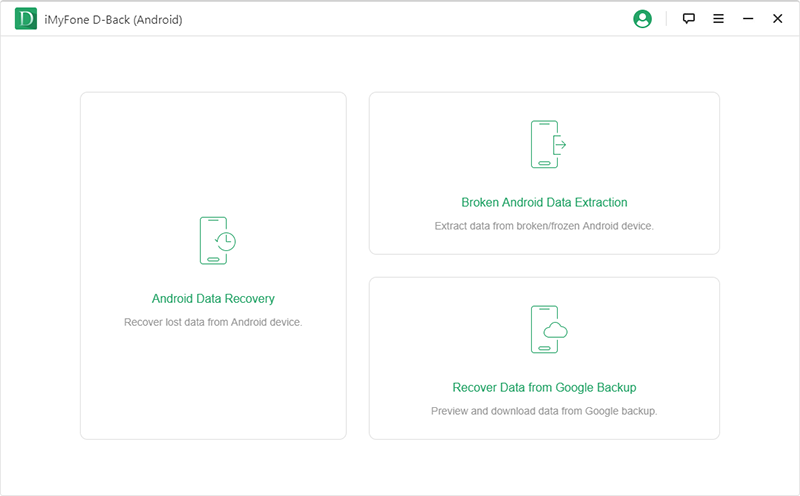 Step 2. Choose your device data and download the data package.D-Back then asks you to choose your correct device name and device model from the list of available options given. You will have to select the correct name and model of the device.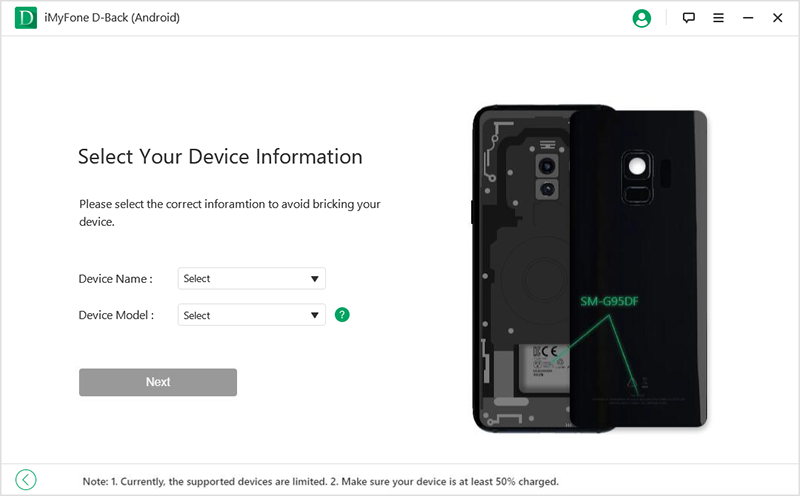 Step 3. The will automatically download the data package on your device.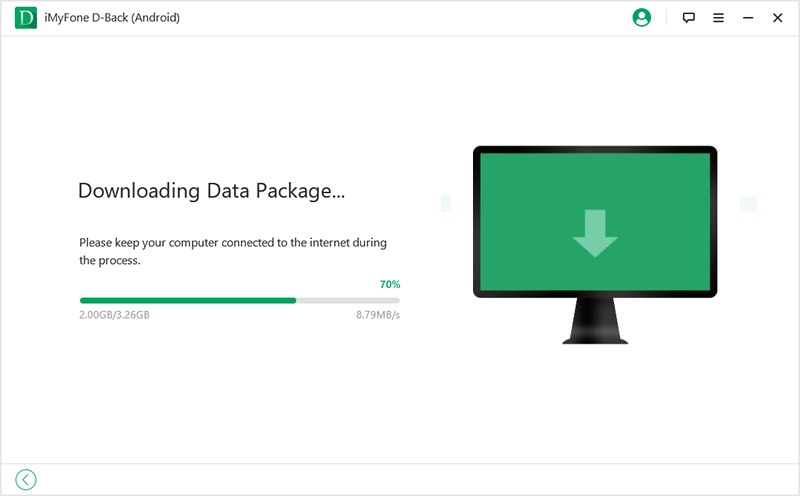 Step 4. Then you have to connect your mobile with your PC, and then iMyFone D-Back for Android will guide you to bring your device in downloading mode in 3 simple steps.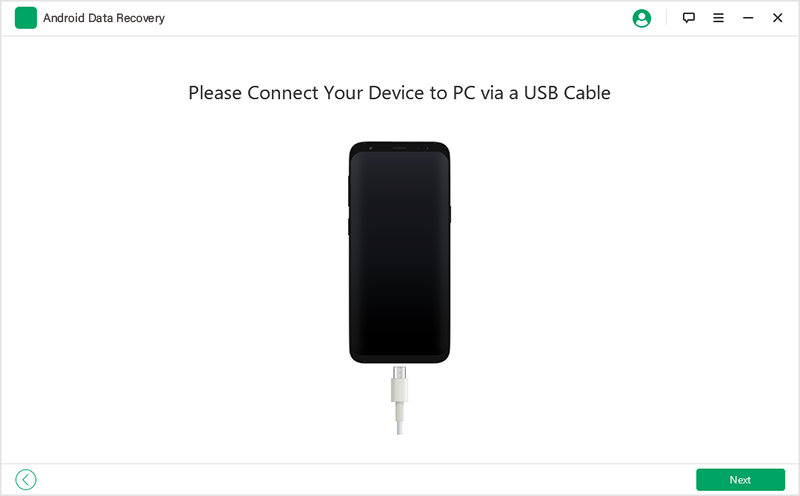 Step 5. After that, you have to select the file type you want to download and then hit the Next button.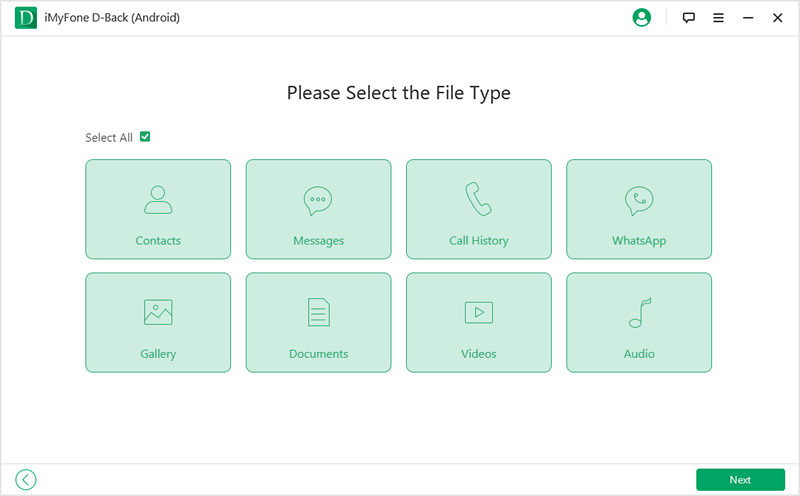 Step 6. It will scan your device, choose the files that you want to recover and then hit the recover button to retrieve your data.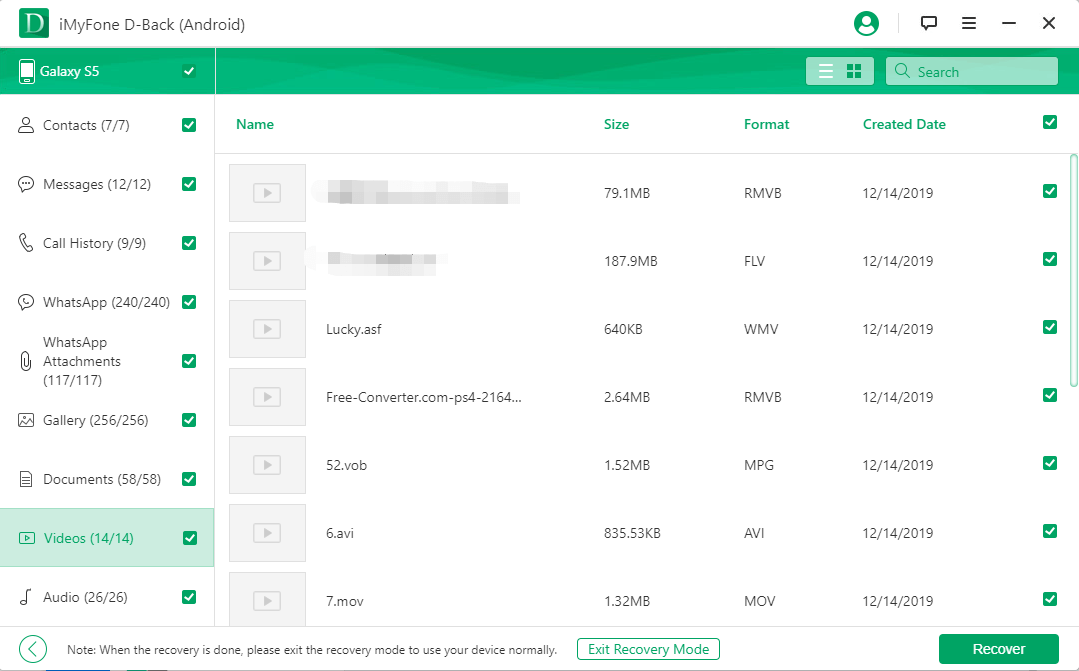 Congratulations, you have successfully retrieved the broken data from your Android device!
FAQs of D-Back Android
Q1: Is it possible to recover deleted data on an Android phone? (in various scenarios)
If the deleted files haven't been overwritten, you could recover them by using iMyFone D-Back (Android). We recommend you to download the trial version for free to check that if it could find the deleted files before buying the premium version.
Q2: Can D-Back Android recover permanently deleted data from my Android phone?
The deleted data and files are still in the Android devices, so long as we carry out the recovery process before the deleted data files are overwritten, the deleted files on the device could be recovered.
Conclusion
Before choosing something on the internet, keep one thing in mind that never settle for good when you can find the best, and you are then more likely to get the best for you. Choosing a data recovery is also the same. iMyFone D-Back is the best choice for recovering important data. So, what are you waiting for? Get it now and start recovering your important data.