Widgets are one of the best features for Android phones. They make applications easier for the user and improve the overall user experience. You can keep things at your fingertips. Moreover, third-party applications also provide widgets to make your phone look good.
If Android home screen widgets disappeared or you deleted the widget, read this article to see how to recover deleted widget Android without hassle.
Part 1. How to Recover Deleted Widget Android Phone
If you have deleted widgets from your phone's screen, you can quickly recover them. Whether the widgets are deleted accidentally or for any other reason, you can get them back from the widget list. But remember that if the widget was for an application and you have deleted that application, you need to install the application again to restore the deleted widget.
Follow the steps below to restore any widget from the widget list.
Step 1. Unlock your Android phone. It would help if you were on your home screen.
Step 2. Tap on the screen and hold it for a few seconds until you see new options. You will see the Widgets option at the bottom of the screen. Tap on that option.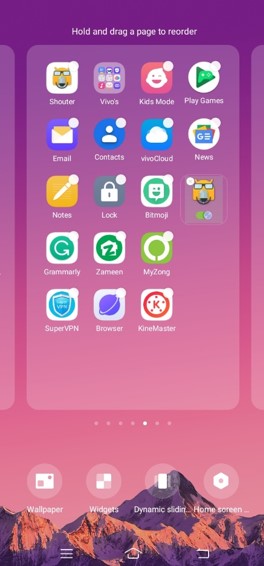 Step 3. It will open the list of currently available widgets on the device. Some widgets are, by default, present in Android. But some widgets are of applications. You will see your widget in the list if the application is installed.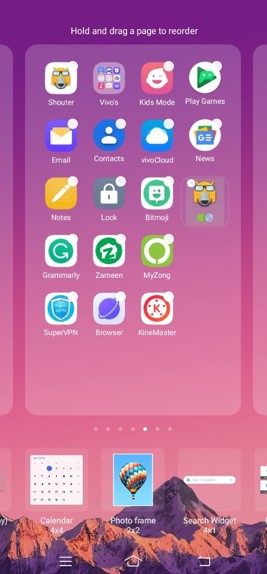 Step 4. Search for the widget you are looking for. Once you find it, tap on it and hold it. Drag the widget to the screen where you want to place it. Your widget will be restored to the position where you want it.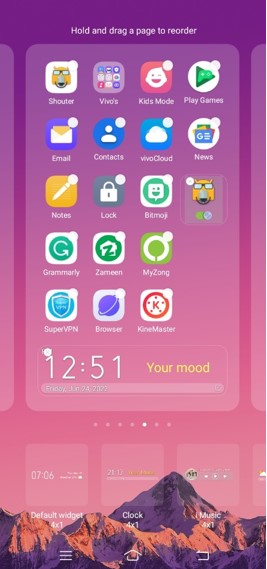 Part 2. Bonus Tip–How to Recover Deleted Screen Recording Video Android
iMyFone D-Back for Android is a professional data recovery tool that allows users to recover all data in every scenario. Suppose you have lost any file after a factory reset or due to a virus/ malware, water damage, forgotten password, or system root. In that case, you can use iMyFone D-Back for Android and recover data without hassle.
iMyFone D-Back for Android is quite simple, and beginners can use it without hassle. It can help in recovering the deleted files of almost any format. It offers app recovery and data, which is quite beneficial for users. It can also recover the deleted screen recording video on an Android phone. No matter if you have permanently deleted the videos, they can be recovered. The robust algorithm of the software recovers everything in no time.
If you want to recover the deleted video recording, you can follow the steps below.
Step 1. After installing iMyFone D-Back for Android, open it on your computer. Click on "Recover Phone Data" as we want to recover the screen recording video.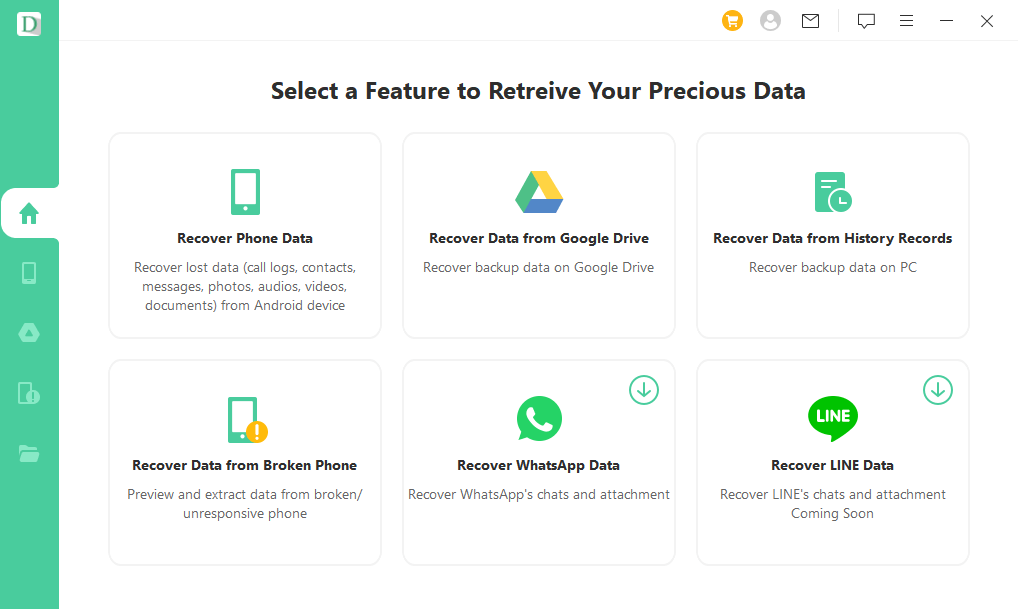 Step 2. Select your phone's make and model so your phone's data package can be downloaded.
Step 3. Connect your phone to the computer and let iMyFone D-Back for Android detect it. Follow the instructions on the screen to put your phone into downloading mode.
Step 4. Once you enter the downloading mode, the next thing is to select the type of data that you want to recover. Click on the video as we want to recover screen recording videos.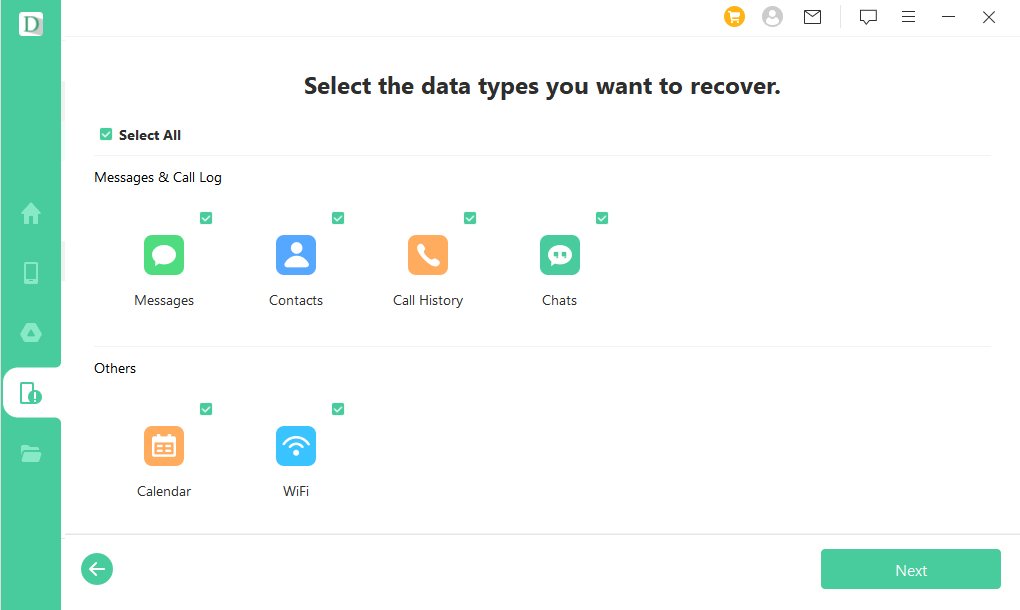 Step 5. After scanning, you can see all the videos that can be recovered. Choose the video, the screen recording video, and then click on "Recover" to restore it to your computer.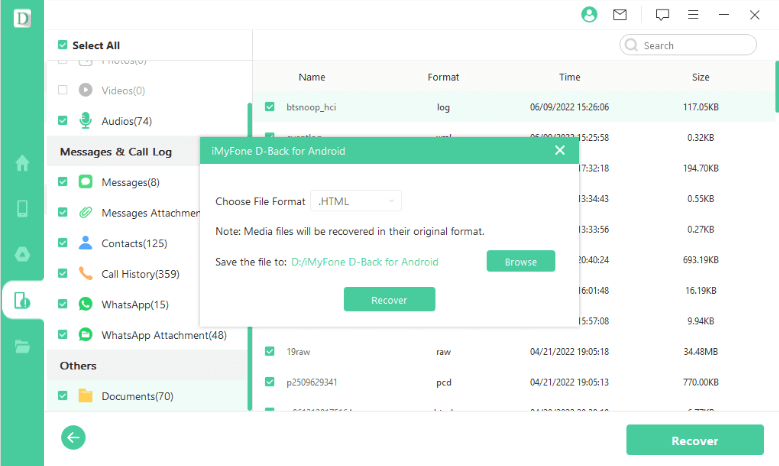 Part 3.FAQs About Widgets on Android
3.1 How to Add a Photo Widget to Home Screen Android
You can add a photo widget to the home screen in two ways. The first method is to use the gallery or an app that allows adding a widget on your home screen. The second method is to use a photo frame widget available by default in your widget section.
3.2 How to Change Location on Weather Widget Android
If you have a weather widget on your home screen, tap on it. Go to settings and change the currently selected location to any new location you want. Apply the changes, and you will see recent weather, which portrays the new location on your weather widget.
Conclusion
Widgets are the beauty of Android phones. Different widgets are available to display on the home screen, making phone use easier. But these widgets can be deleted accidentally. No worries, you can restore widgets using the method we have discussed. You only need to follow the simple steps to restore them. If you have lost any file and want to recover it, you can use iMyFone D-Back for Android. It is a data recovery tool that is very easy to operate and has a high success rate of recovery. The user can download this app and try out the free trial version to recover deleted widget Android.