A factory reset is done when one wants to get rid of junk or harmful files from their android devices. When you do a factory reset on your android device, you might lose crucial data quite easily, which can be a little concerning when it happens. Now, if you are wondering whether you can recover data lost through a factory, the answer is yes. In fact, we are going to tell you exactly how to recover notes from android after factory reset, so stick around.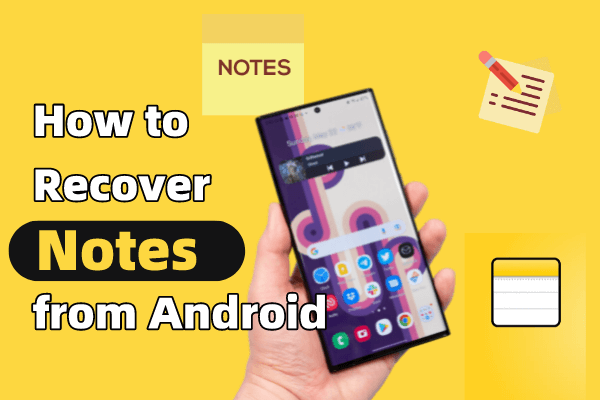 Part 1. How to recover deleted notes from android after factory reset without backup?
When you lose data from your android backup, it basically means that you will need a specialized tool to restore the data. One such tool is the iMyFone D-Back android recovery tool, one of the most reliable and powerful tools to recover data after a factory reset on android. This tool has a 99% recovery rate success and will be able to recover all types of files quickly and safely. Here are some of its strongest features;
It has a powerful filter and preview features that allow you to check the files before recovering them
Main Features about iMyFone D-Back for Android
Supports to preview deleted notes before recovery
It also allows you to recover lost or deleted data without backp and root.
Capable of retrieving your lost/disappeared notes caused by accidental deletion, water damage, system reset and more.
Provide 3 modes,including recovery from Android phone,Google drive and Broken phone.
Support to recover notes from Google drive without resetting.
It has a high-speed data recovery, which enables you to retrieve everything you had lost in a flash.
So, how can you use this tool to recover lost data after a factory reset on your android device?
Step 1: Download, install and launch the D-Back android recovery software in your PC. Then connect your android device to the PC using a USB cable.
Step 2: Then, on the interface, navigate to restore phone data and the exact location where the data was initially stored. Then click Scan. The scanning might take only a few minutes to complete.
Step 3: once all the recoverable files have been found, you can preview and check them to ensure they are the files you want. After that, just hit Recover and save them on your PC.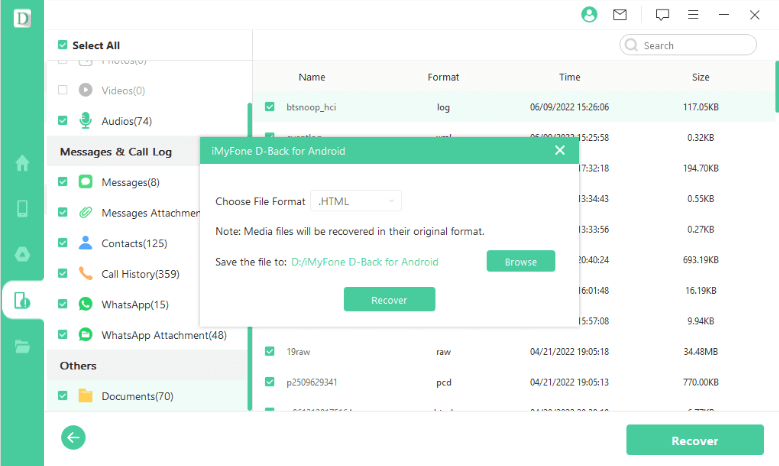 Part 2. How to recover android notes after factory reset with backup?
Most android devices come with backup solutions, including Google account backup, and they own cloud service. So, if your android notes get deleted after a factory reset, you will still be able to restore it. And here is how you can recover android notes;
Method 1: restore notes from the backup android Cloud
If you had enabled cloud backup when the deletion happened, you could recover the notes from the cloud. Here is how to do it;
Step 1: go to Settings > and then Accounts and Backup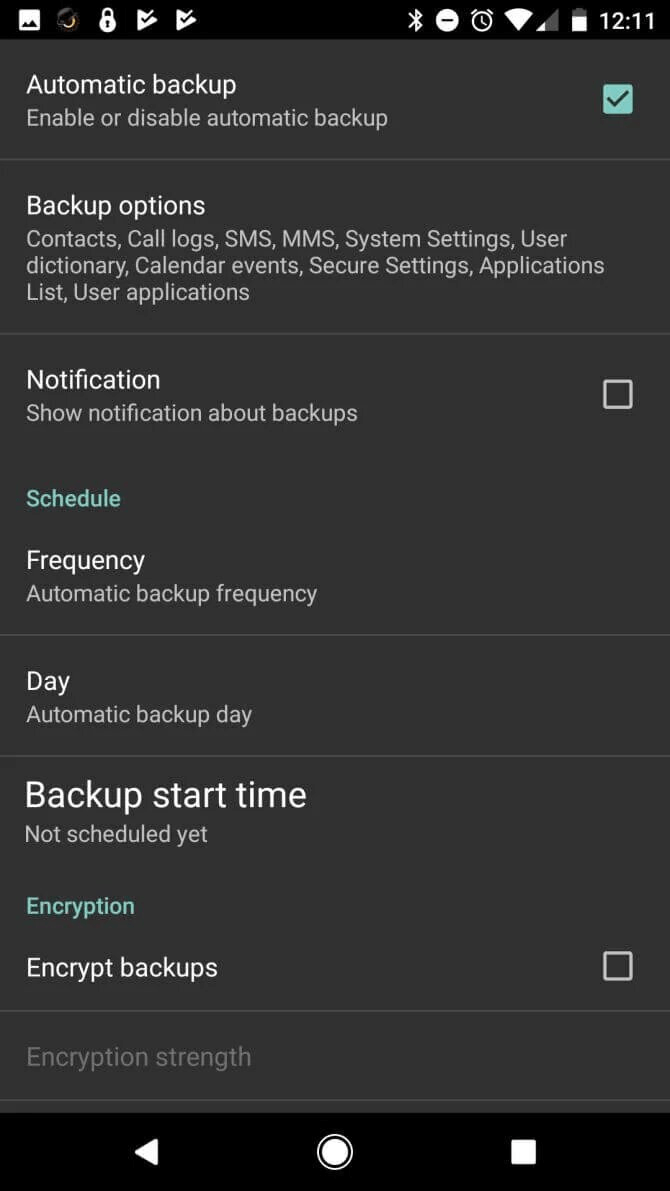 Step 2: go to the Cloud section on your device and select Restore data
Step 3: select the data you want to restore, which will be android notes, and click the Restore button.
Method 2: Retrieve lost notes from the Google account
You can also use your Google account to restore data after a factory reset. So, here is how to do it;
Step 1: go to Settings and navigate to the Google option.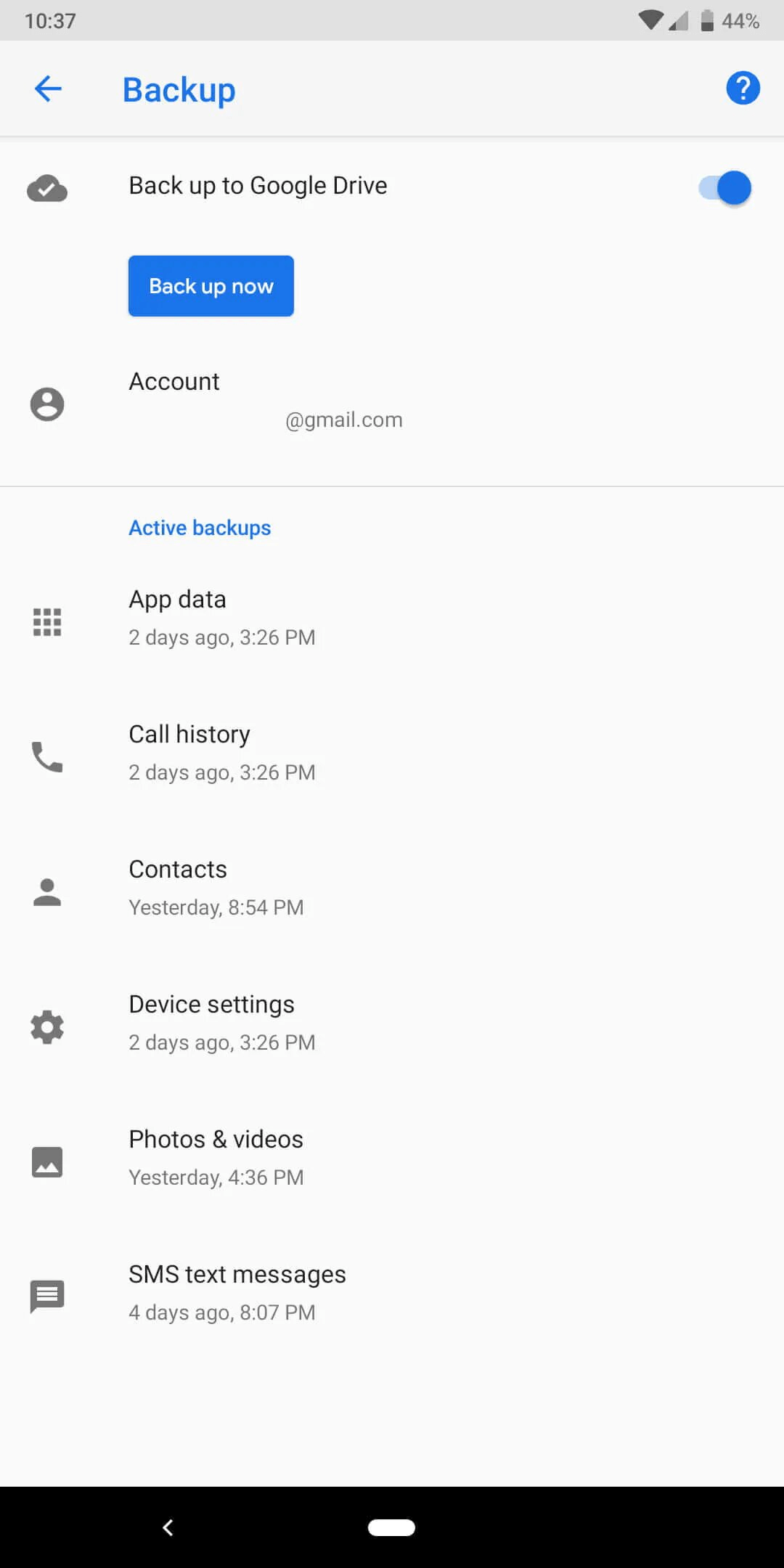 Step 2: go to Backup, and on this page, you will see the Restore option, which, when you tap, you will get all the notes you want to recover.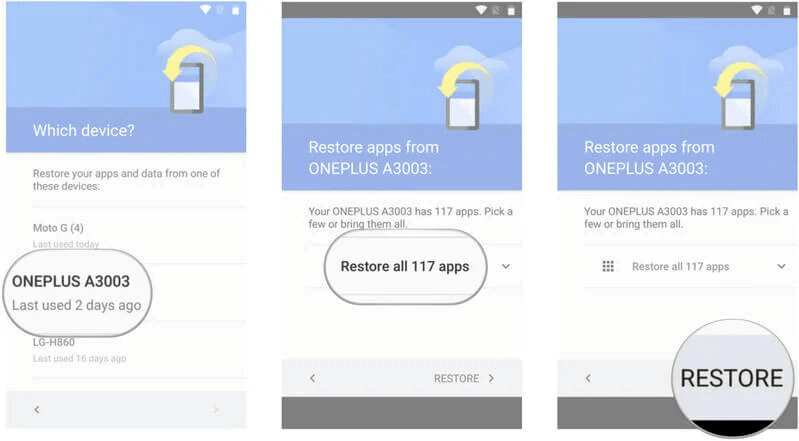 Part 3. How to recover color notes/lost memo files on android?
3.1 How do I recover color notes on android?
Step 1: Go to your PC and open the D-Back android recovery tool. Connect your device with a USB cable
Step 2: Navigate to where the color notes were and Scan.
Step 3: After all the recoverable files have been found, preview and check them before finally clicking the Recover button to save them to your preferred location
3.2 How to recover lost notes memo files on android?
You can go to Settings on your device > Cloud and Account > Restore > select the memos you want to restore > and then click Restore. You can also connect your android device to your pc and use data recovery software like D-Back software to recover the data.
Part 4. FAQs about Notes Recovery on Android
4.1 can I recover notes from broken android?
Yes, absolutely! On the D-back android software on your PC. Make sure you connect your device to the pc via a USB cable. Then, navigate to "Recover Data from Broken Phone" and click Scan. Then preview and check the recoverable files and recover the ones you want.
4.2 Where are notes stored on android?
The notes will be stored in your device's internal storage. They could also be stored in your SD card if you have one. The notes could also be stored in your Google Keep or cloud accounts.
Final Thought
When it comes to factory resetting, you are not always guaranteed that your data will be safe and intact after the process. But you know what? All you need is insurance or a way to restore the notes in case they get deleted. iMyFone D-Back Android recovery software will be exactly that. You see, with a super easy interface that even a beginner would easily navigate and a high recovery rate, you are almost sure that in case some notes get deleted, you will get them back. You literary don't have to worry about this tool on your PC. And the good thing is that it supports all tyopes of data and can recover all of them in only three simple steps. I mean, it doesn't get better than that, folks. Get this software from our website today, and enjoy. You will never be disappointed!