Losing important data can be hard for many people, but it hurts even more when you cannot use USB debugging to retrieve the data after a factory reset. On the other hand, the OnePlus smartphones have become quite popular since they have exceptional battery life, top-notch camera quality, and reliable performance.
However, if you factory reset your OnePlus for any reason but cannot recover the data, we are sharing an array of methods for OnePlus data recovery without USB debugging. So, let's check out the details!
Part 1. How to Recover OnePlus Data after Factory Reset without USB Debugging
OnePlus data recovery after factory reset often depends on USB debugging, but it can be a challenging experience for beginners. For this reason, if you want a reliable and convenient OnePlus data recovery tool, this section of the article has an array of methods, such as;
1.1. Recover OnePlus Data with the Professional Program
To begin with, for OnePlus data recovery without USB debugging, the easiest way is to use professional data recovery software, which is why we are talking about iMyFone D-Back for Android. It's one of the most popular data recovery software that has gained popularity as it works with various operating systems, irrespective of the device. Some additional features of the recovery software include;
Works on more than 6000 models of smartphones.
Works on Android as well as macOS, iOS, and Linux as well.
Doesn't need rooting for data recovery.
File preview for selective recovery.
Top-notch encryption protocols for data security.
We are sharing the step-by-step instructions with you;
Step 1 - Select
To begin with, you must open iMyFone D-Back for Android on your computer and select the Recover phone data.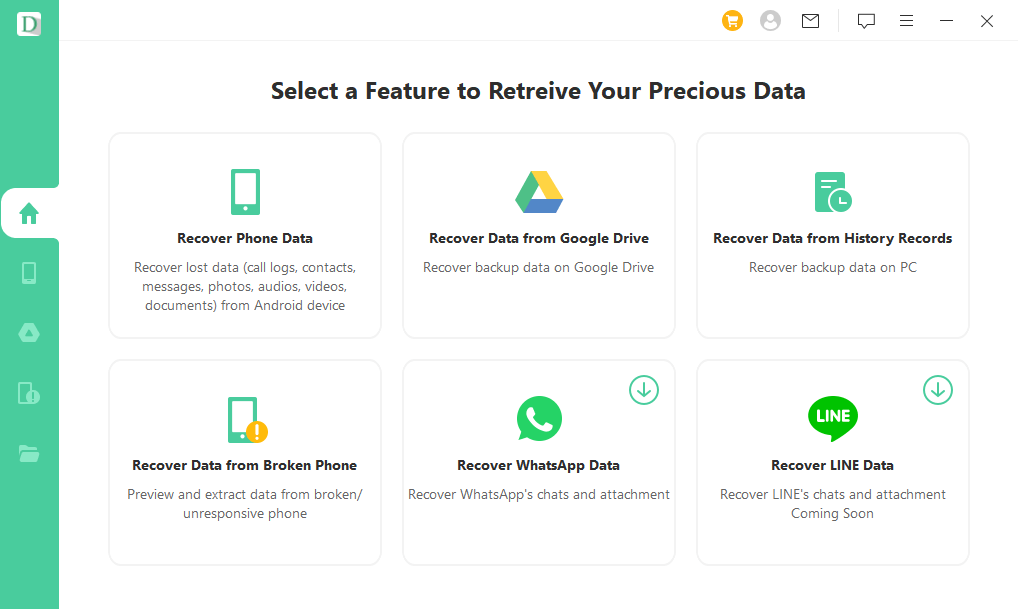 Step 2 - Connect
Connect the OnePlus smartphone to the computer and verify the details. As a result, the scanning for deleted and lost files will begin and will take a few minutes, especially if you factory reset the phone. After scanning, the files will be listed on the screen, so you can tap on them to preview them one by one.
Step 3 - Recover
Last but not least, you can select the files you need to recover and hit the recover button at the bottom of the screen. Consequently, the files will be saved on the computer so that you can transfer them back to your OnePlus.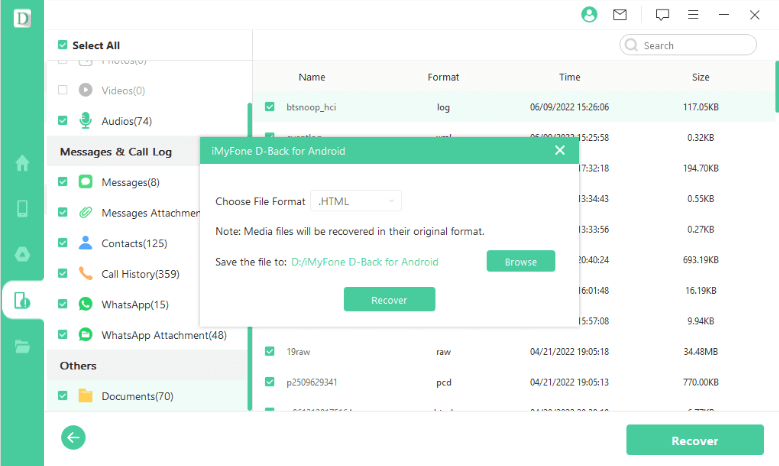 1.2. Recover OnePlus Data with OnePlus Switch App
OnePlus Switch app is an extremely popular app that allows users to recover photos and text messages deleted from their smartphones. However,you must have a data backup to use the switch app. So, let's see which steps you need to follow;
Step 1 - Download
First, you must download and install the OnePlus switch app on your device.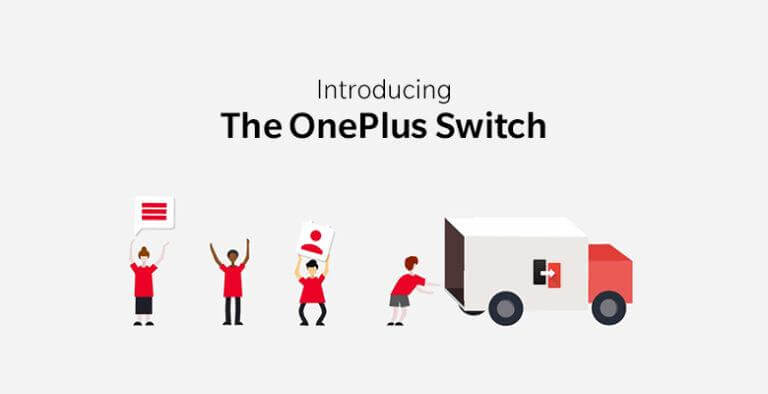 Step 2 - Backup & Restore
When the app opens, tap on the "backup and restore" button, and you will be able to see two different options, including Restore Backup and New Backup.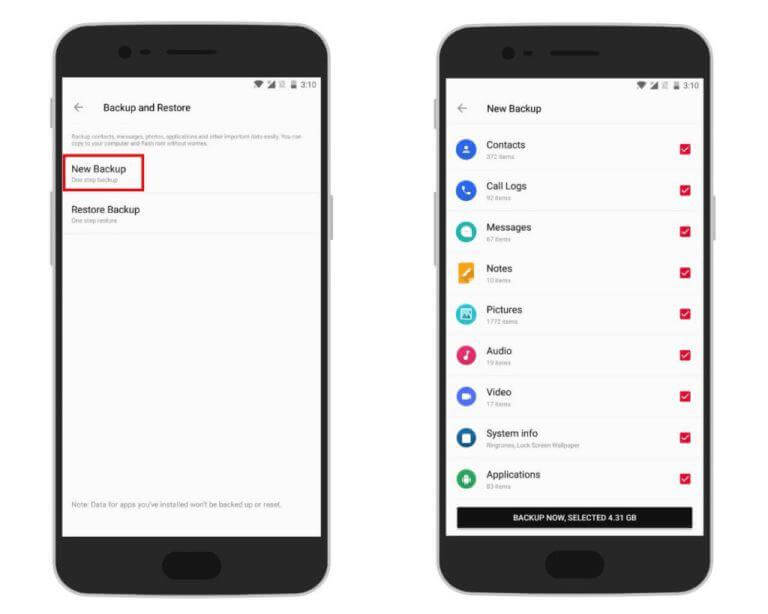 Step 3- Recover
You have to press the restore process, and you will be taken to the backup folder of the smartphone. You can copy this folder to your PC or restore the files to their original location on the smartphone, and you are done!
1.3. Recover OnePlus Data with Google Drive
Using Google Drive is one of the most convenient ways to store important information and data. It's a reliable solution compared to other cloud storage solutions, and the users get free 15GB of space. You can use Google Drive to recover the data on your smartphone;
Step 1 - Open Google Drive
To begin with, you have to open Google Drive on your smartphone or PC, whatever you prefer, and open the uploaded files. From there, tap on the "my drive" option to access the files.
Step 2 - Download The Files
In the "my drive" folder, you can see all the backed-up files, so just tap on the file you want to recover, right-click it, and press the download button.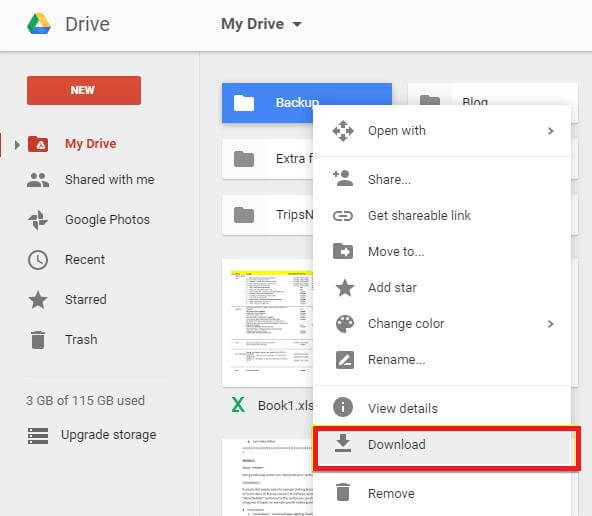 Part 2. FAQs
1. Can I recover data if my OnePlus screen is broken?
Yes, if you are wondering about OnePlus broken screen data recovery, it's entirely possible if you use iMyFone D-Back for Android. In addition to broken screens, you can recover files from dead smartphones.
2. How do I recover permanently deleted videos/photos on the OnePlus one?
Suppose the deleted photos and videos were deleted because of a factory reset or any other reason. In that case, you can depend on iMyFone D-Back for Android to ease the recovery process.
3. How do I recover permanently deleted files from OnePlus?
iMyFone D-Back for Android is a reliable data recovery software for Android users, including OnePlus users. That's because this recovery software can retrieve the data without USB debugging and rooting the device.
Conclusion
Recovering the data from OnePlus can be challenging, especially if you have factory reset the smartphone because it permanently deletes the files. However, you can always rely on iMyFone D-Back for Android for quick and easier data recovery on OnePlus as well as other smartphones and computers. Not to forget, it can be used for free!