"Last week I deleted a few videos from my phone and since backup and sync was enabled, it deleted all the videos from my google photos too. I thought since they are backed up they will be on google photos and I can delete from my phone. I realised that is not true now when I logged into my google photos. Pls help me get back my videos." –https://support.google.com/
Used by individuals, businesses, and organizations, the Google ecosystem is rich with a wealth of tools and features that make life and work more convenient. Chances are you use Google seamlessly 99% of the time. But once in a blue moon, you may encounter an issue. One common problem is losing photos or videos. This usually occurs as a result of accidental deletion. Perhaps you've deleted photos from your Android gallery and they were simultaneously deleted from Google, or maybe you deleted a video intentionally but now want it back. If you've lost media, for whatever reason, use this post to recover deleted videos from Google Photos.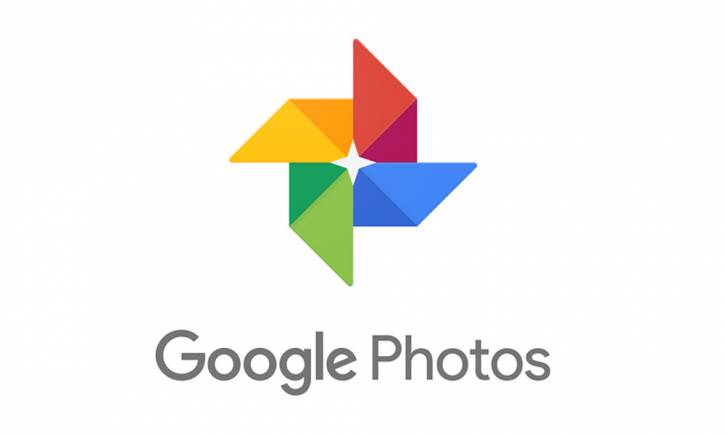 Part 1. Can You Recover Permanently Deleted Videos from Google Photos Trash?
First, it's important to note that if you delete media directly from your Android device, it will still exist on your device until it's overwritten with new data. You can usefree data recovery software to retrieve videos from Google Photos if you realize that you've deleted data and disabled the auto-sync function on Google account.
Secondly, if you delete items from Google Photos, the files will be moved to Trash. Media is kept in the Trash folder for 60 days, provided you don't empty it. If you empty the Trash or leave items in the Trash for longer than 60 days, this method will not work.
Third, the Google Photos app doesn't provide in-house file recovery solutions. Once you've permanently deleted media from your device, the app can't retrieve it for you. This isn't unusual; no OS provides such support. Once you've deleted media, the app ceases to read the data, even if the file still exists on the device. This is why you may need a tool specifically designed to recover permanently deleted videos from Google Photos.
Part 2: Feasible Ways to Recover Deleted Videos from Google Photos
Option 1: Restore Deleted Videos from Google Photos in Trash
Because Google doesn't provide an in-house recovery option for deleted data, the company introduced Google Trash as a failsafe to temporarily and automatically store deleted videos and photos. Remember you can only use this method if your data has been in Trash for less than 60 days, after which it will automatically be deleted. This strategy also only works if you've enabled Google Drive backup.
Here are the steps to recover media from Trash:
Open the Google Photos app.

In the top left corner, click the "Main Menu" button. Then, find "Trash."

Select the files or folders with video and images that you want to recover.

Tap "Restore."

At this point, you should find your video in the Google Photos app in their previous location.
Note
If you've only realized your photos or videos were missing after 60 days or you had not enabled backup and your data isn't in the Trash, there's still a chance to recover deleted videos from Google Photos. Check out
option 2
.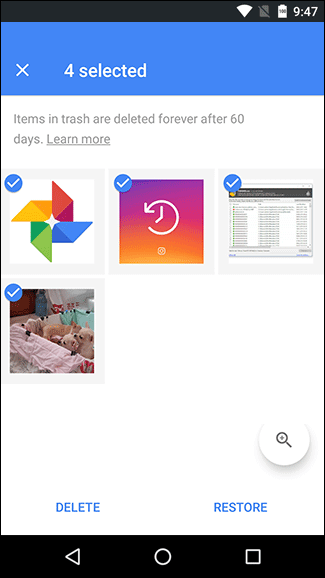 Option 2: Retrieve Deleted Videos from Google Photos Online
There's also the possibility to recover permanently deleted video from Google Photos from your PC. This technique is similar to that above.
1. Sign in to the account you use for Google Photos.
2. Find the Trash folder.
3. Find the videos and photos you want to recover. Select them and click "Done" to confirm the items you want to restore.
4. Press "Restore" to recover the images and videos.
5. All of the media will be restored and synced with your phone.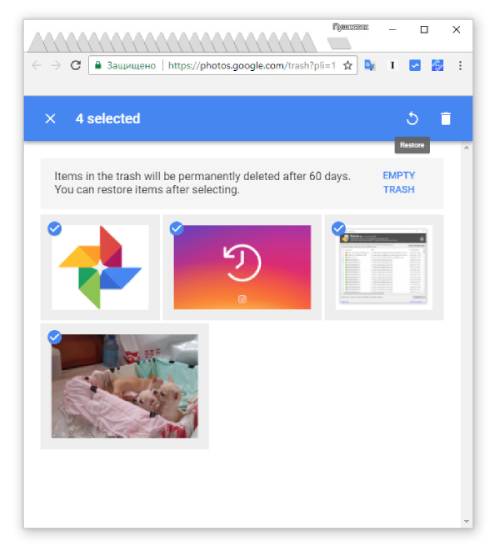 Limitation
Keep in mind both options 1 and 2 only work if your items are still visible in the Trash folder. If you've emptied the folder, permanently deleted the photos, or waited more than 60 days to attempt recovery, you'll need to use a specialized tool to recover your media.
Part 3: One-Click Solution to Recover Deleted Videos from Google Photos after 60 Days
When you delete your photos from your Android device by mistake, and you are unable to restore them in your Google Photos, there's another more straightforward option. iMyFone D-Back (Android) provides a quick, effective, and easy-to-use means of recovering data. The simple, risk-free app deep-scans the device to restore recoverable items. In addition to restoring photos and videos, you can use it to restore virtually any type of data, including music and voice audio, contacts, messages, and other important files. This user-friendly recovery program requires little effort and no technical know-how.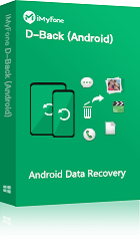 1,000,000 Downloads
Here are some features of D-Back Android:
Easy to use and 3 simple steps to get your data back; no professional assistance needed.

Each type of data can be recovered from your broken phone or tablet such as contact numbers, text messages, pictures, etc.

No need to root your Android device to use it to recover lost video.

Safely, quickly recover permanently deleted video from Google Photo without overwriting media.

Useful to recover video lost due to Android device malfunction, accidental deletion, or virus.

A free, risk-free trial so you can try it before committing to a purchase.
Steps to get back permanently deleted videos from Google Photos instantly.
Step 1. Download and install iMyFone D-Back (Android) on your computer and launch the application. Connect your Android smartphone to your PC via a USB cable if you haven't already done so.
Step 2. Navigate to the main menu. You'll see three recovery options. Select the "Android Data Recovery" mode.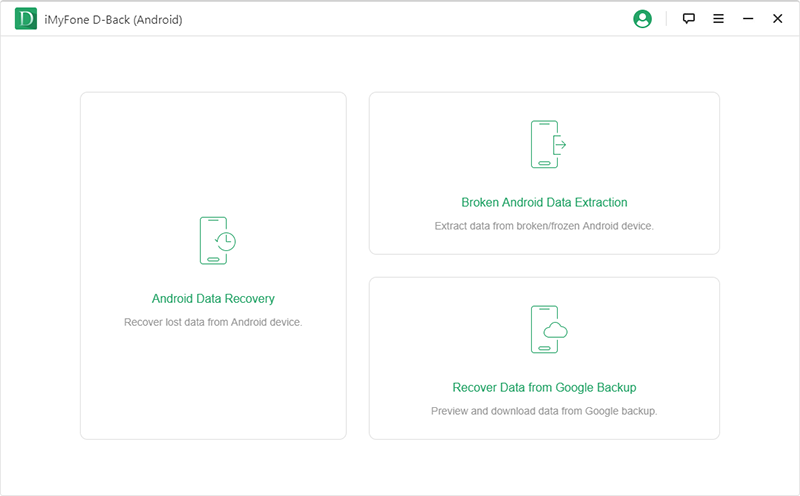 Step 3. On the next screen, you'll see a drop-down menu. Input your Android device information, including the name and model. Click "Next" to proceed. Note that it's essential to ensure the device details are correct. These indicate the specific firmware that needs to be downloaded to perform the recovery operations. Double-check your selections before you continue.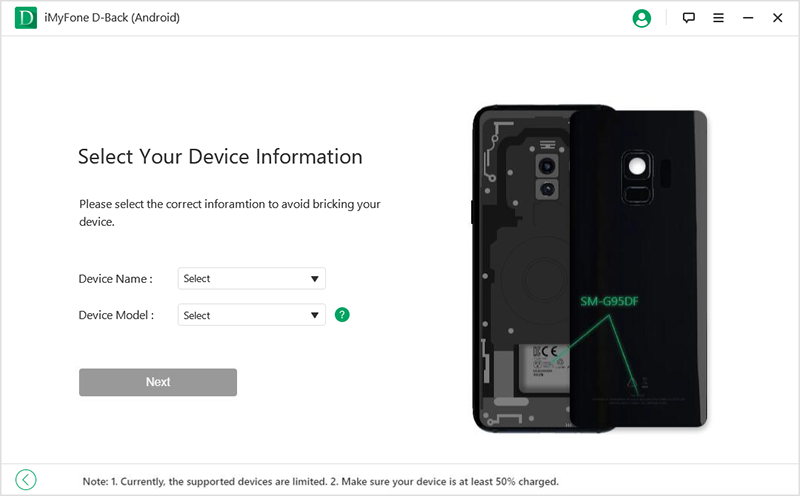 Step 4. Download the data package. Ensure your computer stays connected to the Internet while the app downloads the necessary firmware. This process could take a few minutes. The download time depends on your Internet speed, so be patient and wait until it's finished. Keep it connected throughout the process.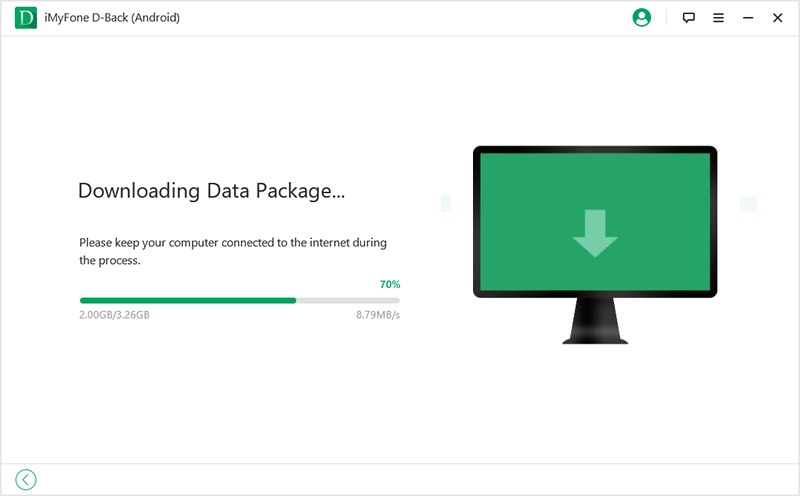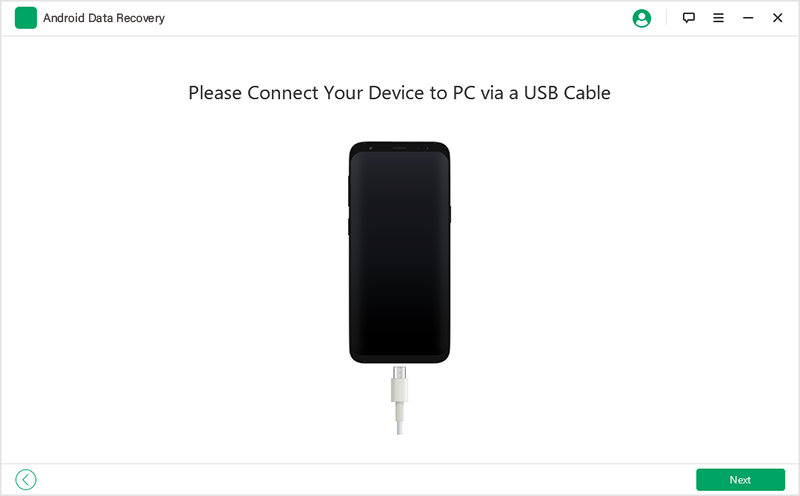 Step 5. Once the firmware has downloaded, click "Next" to confirm your device is connected. Then follow the steps outline on the screen. You'll be asked which file types you need to recover. In this case, select "Videos" and click "Next."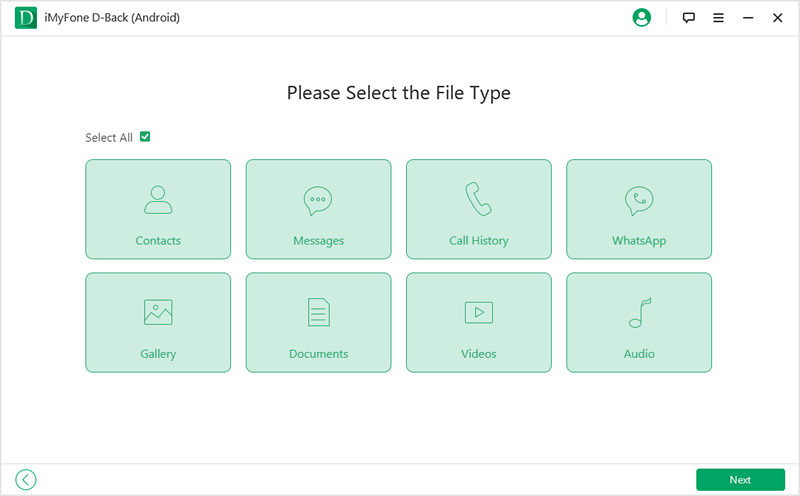 Step 6. At this point, you'll see all of your photos and videos iMyFone D-Back has detected displayed on-screen. Browse through the files and select the photos and videos you wish to restore. Then, click "Recover" to start the process. You'll find the files stored on your computer.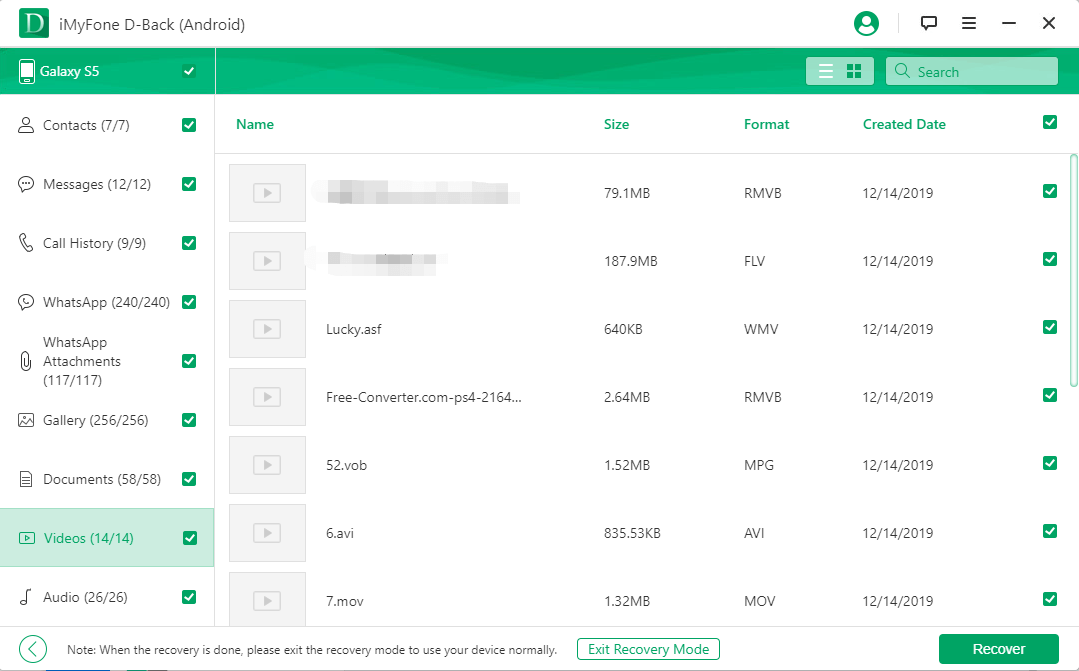 Using iMyFone D-Back (Android) is the simplest way to recover deleted photos and videos from Google Photos. User-friendly and risk-free, it's the most effective method to effortlessly restore all sorts of data. Getting your lost videos back has never been easier!
Bonus Tips And Tricks: How to Avoid Video Loss on Android
As always, an ounce of prevention is worth a pound of cure. The best way to avoid losing videos is to perform frequent backups. When you do this, all you have to do is restore the backup to recover your deleted data. The easiest way to perform a backup is with the Google Backup and Sync app. Here's how to do it:
1. Download the Backup and Sync app on your computer.
2. Sign in to the Google Account you use for Google Photos.
3. Select whether you want to back up only photos and videos, or all types of files.
4. Select the folders you want to back up.
5. Select upload size.
6. Click "Start" to begin the process.
Wrapping Up
As you can see, it's entirely possible to recover deleted photos and videos from Google Photos. Restoring backup is the easiest option, but if you haven't backed up your photos and videos, not all hope is lost. The easiest method by far is to download iMyFone D-Back Android Data Recovery. Not only will this allow you to restore deleted files in a matter of minutes, but it can give you peace of mind just in case you ever need to recover deleted media in the future. Download and try it for yourself!