So my dumbass thought that I backed my videos up on my computer (turns out that I didn't). I realized that some were saved internal and some on sd card. So I moved them. Any way to recover these?
– Kevin
There aren't many things that feel quite as bad as deleting your only copy of an important video. In this age of cloud storage and automatic backups, it can be a pretty big shock when you realize the video you just deleted could be gone forever.
Depending on the content of the video, losing it could be devastating. It could be footage of a lost loved one or information required for work. Whatever the reason that you need to recover footage, there is some hope. A video that has been deleted from an android phone gallery trash is not necessarily lost forever. Follow the instructions below to learn how to recover accidentally deleted videos from Android phone gallery with/without computer. Our editor recommend D-Back for Android, it can get back your recently deleted videos from Android phone gallery trash easily, and preview recoverable data before final recovery, Download D-Back for Android free now.
Part 1: Where are Videos Stored on Android Phones Gallery?
Unless you have changed the settings, videos you shoot are stored in your Android phone's gallery. If there is an SD card inserted into your phone, then you can also choose to have new videos saved there instead.
Steps to find video location on your Android phone:
Step 1. Find "File Manager" on your phone and open it.
Step 2. Click "Category" > "Video" inside the app.
IMPORTANT
Some phone manufacturers change the default location for video with their factory-installed firmware. If you are unable to find the file manager app or the videos inside, you should consult the user manual of your specific device for guidance.
Part 2: How to Recover Deleted Videos from Android Phone Gallery Free
Method #1. Recover Accidentally Deleted Android Videos Free without Computer from "Recently Deleted" Trash Folder
Thankfully for clumsy phone users everywhere, Google did build in some protection for users against accidentally deleting videos. By default, rather than being removed immediately, videos that have been selected for deletion instead are moved to a different folder called "Recently Deleted" or "Recycle Bin". To the relief of many people learning how to recover recently deleted videos from android phone gallery trash recycle bin without computer, the file then stays in this recycle bin folder for 30 days.
If you just recently deleted the video (within 30 days), you may be in luck. Simply go to this recycle bin folder using the file manager and tap on "recover/restore" next to the videos you wish to bring back.
Note
This method will only work when "backup and sync is on" on in your Android phone. Besides, the data you want to recover from "Recently Deleted Folder" shouldn't be older than 30 days. Or this method will likely not be an option.
Method #2. Restore Permanently Deleted Videos from Android Phone

Gallery Trash

with Computer By D-Back Android
If your video can't be found in the "Recently Deleted" folder then things are a little more complicated now, but not all hope is lost. There is still a good chance the video still exists on your device, even if it's no longer recognizable to your device. So while all hope is not lost, it is time to look for a specialized tool that will help you recover accidentally deleted videos from android gallery trash with computer.
iMyFone D-Back Android is the computer software I would recommend to anyone in this situation. With over 450 TrustPilot reviews resulting in a rating of "Great," iMyFone's suite of products are well-known for solving a wide range of problems.
The genius of the D-Back Android service is that it can access to video files that you deleted before. To use the D-Back software, simply launch the software on your PC, then follow these steps to quickly see and retrieve any video that is still recoverable.
Key Features:
It can recover lost videos not only from your Android phones or tablets but even the ones that are broken. You don't have to go to any store or take help from anyone to get your files back. It has a solution to all your problems.
Except for videos, it also supports many other kinds of file types such as contacts, messages, call history, etc.
High speed of data recovery, and 100% safe.
Supports to view the videos before recovery.
Compatible withAndroid OS 2.0 to 10.0.
Step 1.Download and launch D-Back Android and select the "Android Data Recovery" mode.
Step 2.On the next window, select your device name and device model. D-Back Android will automatically download the data package for you.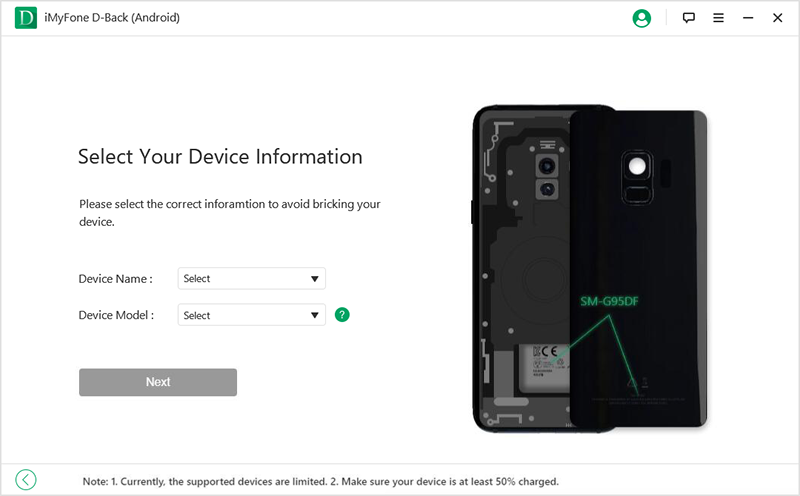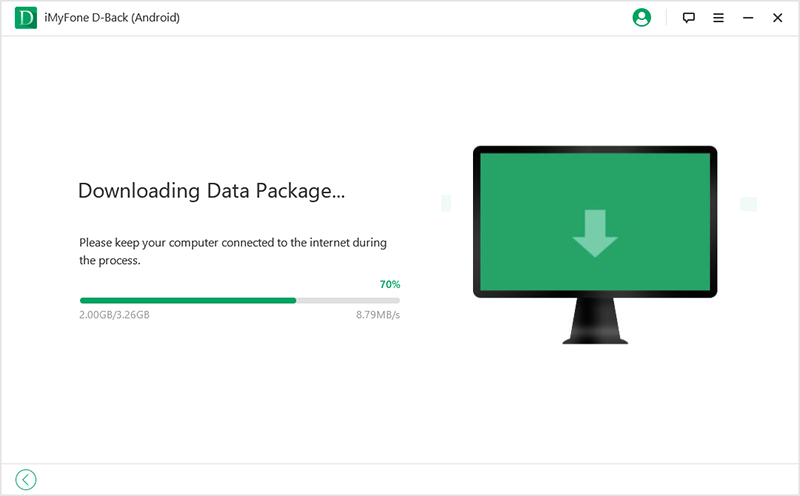 Step 3.Get your Android phone connected to your PC.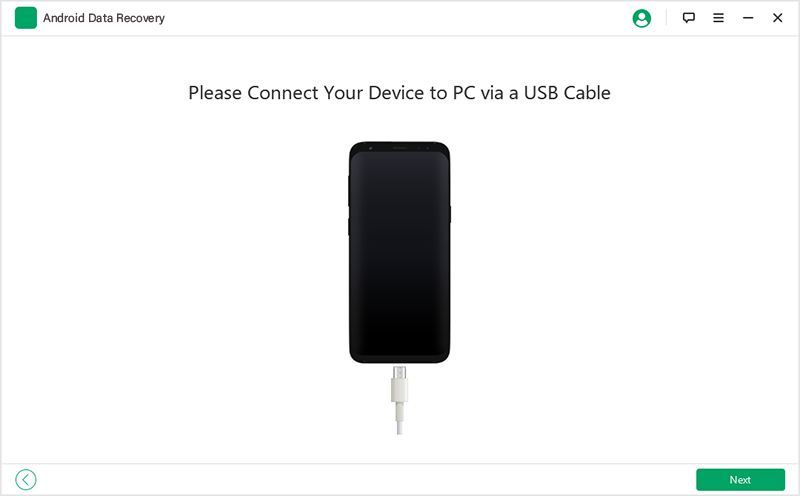 Step 4.Select "Videos" and tap on "Next".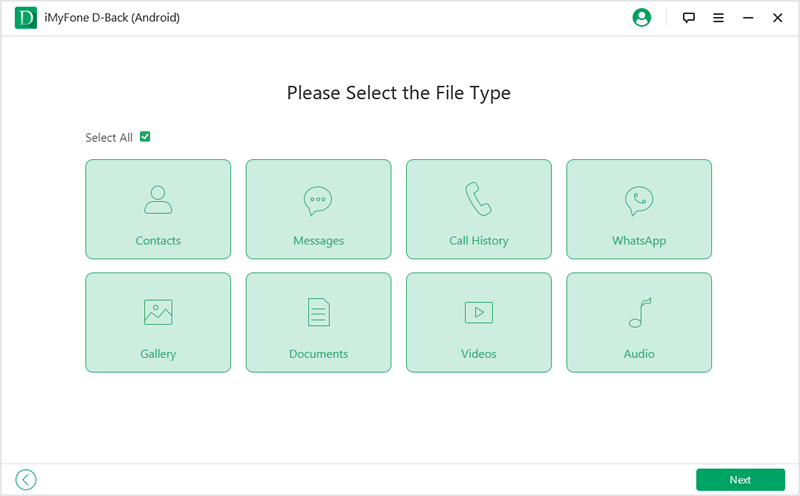 Step 5. In this step, all the results after scanning will be displayed on the left, click the videos you want to retrieve and click "Recover".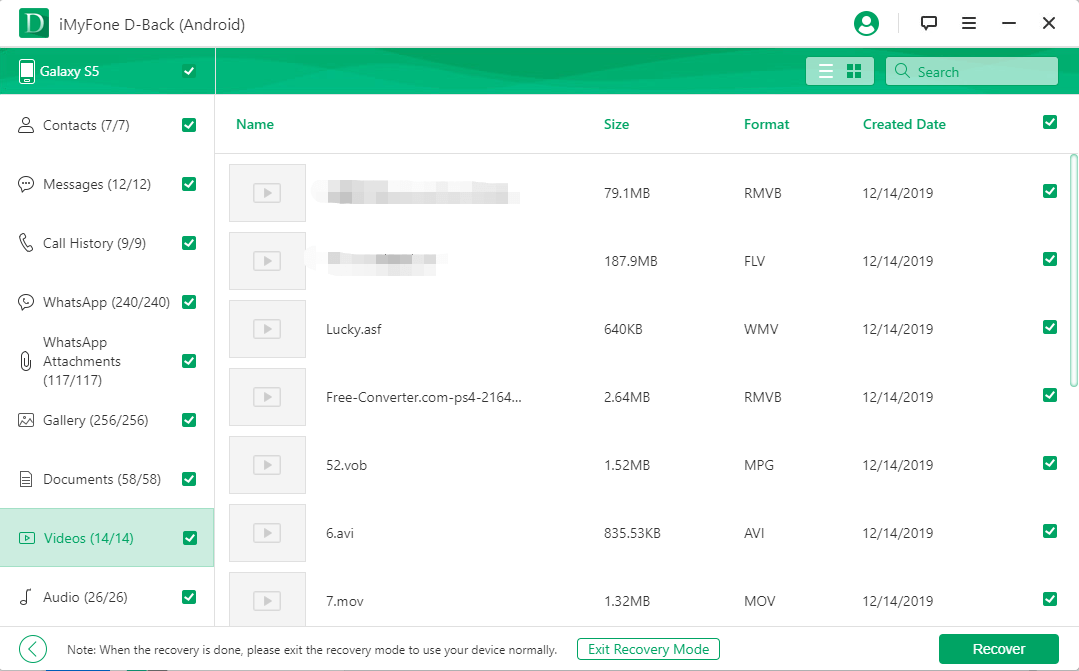 Method #3. Retrieve Permanently Deleted Videos from Android SD card with Computer via AnyRecover
If the video that you are looking for was saved on an SD card rather than the internal storage of your phone, then you will need a different tactic to retrieve the data. For this, I recommend the AnyRecover tool.
AnyRecover is a software application for both PC and Mac that specializes in recovering deleted/lost/missing data from all mediums, including SD Cards, digital cameras, flash drive, hard drives and more. With a success rate of 98% in terms of getting back your lost data, I consider AnyRecover an important tool for anyone who regularly handles sensitive and/or valuable data.
IMPORTANT
Once you have recovered your file, make sure to back it up in a location different than the place it was originally lost.
Bonus Tip: Back Up Your Android Videos
If you haven't lost any of your important videos yet, consider yourself lucky and make sure you take a few common-sense precautions to make sure you never get yourself in this situation personally. Of course, the best way to do this is to make sure your important files are backed up regularly. The easiest way to make sure this happens is to Create an Android account and take advantage of Android's built-in cloud saving system.
If you want to make a backup manually at any time, this is easy to do by connecting your android device to a computer via USB cable and then copying the files directly to your hard drive. Remember that a few minutes to back-up now can save hours of headaches later!
Video Recovery Android - Frequently Asked Questions
1

Can I get back old video I've recently deleted from my Android Phone Free?

Most of the time, you actually can retrieve a video that has been deleted from your Android device free. The first place to check is the "Recently Deleted" folder on your phone. If this is unsuccessful or not possible, you will need to use a specialized application to recover the data. We recommend you try D-Back Android.
2

Where are the old deleted video files on my Android Phone Gallery?

When you first select to delete a video. By default, your device will move the file to a hidden folder called "Recently Deleted" for 30 days. The sector they occupied will be marked as empty and allows new data to be written in. After 30 days, the file will be automatically removed from your device.
3

What Should I do if I've lost my Video Files on Android Phone Internal Memory?

It's important to stop using your device as soon as you realize that Data has gone missing. Because it will have a great chance to overwrite the exist data on your device and make it unrecoverable. Follow the instructions above ASAP to maximize your chances of recovering your data.
Conclusion
Nothing captures a memory quite like a video, that is why you must take quick and decisive action the moment you realize you have lost an important video. The most important thing to remember is to stay calm and not do anything impulsive with your device before you have access to the correct tools.