One of the common problems faced by Android users after updating, trying to upgrade the firmware, or flashing their smartphone with custom ROM is known as "boot-looping." And if you're facing the Android boot loop issue and wondering what exactly the problem is and how to recover data from a boot loop Android device. Here, in this blog post, we address this problem, by sharing the best solutions to get data off boot loop phone. So, let us dive in.
Part 1: What Is Bootloop/Boot Loop
Bootloop is an error which makes your android device endlessly restarts itself over and over again, refusing to boot up. In this circumstance, you were often restarting the device until the battery is entirely drained. While most of the common remedies won't work, there are only a handful of possible solutions you can try to resolve this issue as this condition can be fatal for your device.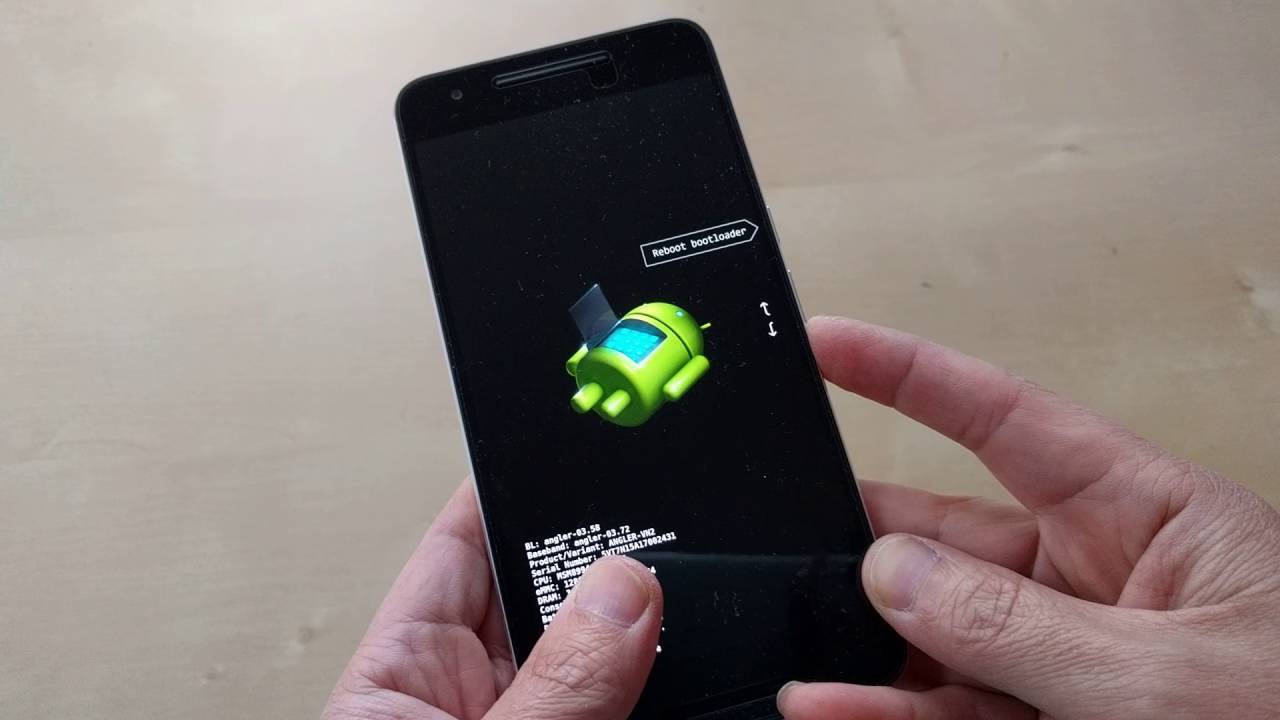 Part 2:How To Recover Data From Boot loop Android Using D-Back For Android
But first, Are the files even recoverable from a bootloop phone?
There is a slim chance to restore missing data from bootloop phone unless you seek a dedicated recovery tool. As the device is stuck in a reboot loop, it will be rendered dead. Fortunately, on this page, I will give you a tested data recovery that can meet your needs.
A word of caution:
Please stop using the Android device as soon as possible to prevent your data from being overwritten.
Out of the nightmare: Using D-Back for Android
As the issue is pretty severe, it is high time to make use of this amazing tool- iMyFone D-Back for Android to recover data from Android stuck in the bootloop. While there are several different recovery software out there, D-Back for Android is one of the easiest to use and most reliable. This software aims at recovering the deleted or missing Android data with its two powerful recovery modules: "Android Data Recovery mode" and "Broken Android Data Extraction mode". It allows you to recover your lost text messages, photos, videos, contacts, call logs, virtually any document type, and even the WhatsApp messages from your Android device stuck in reboot loop.
Have a look at its features initially and then you can go in detail related to the recovery process.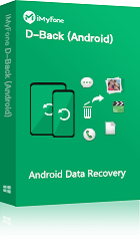 1,000,000 Downloads
Main Features
Up to 98% recovery rate: far higher than any competitors.

It offers free preview function, you're able to view the recoverable data from phone stuck on boot loop.

The tool works with broken Android devices, virus affected, or devices that lose data accidentally like in our case of Android boot loop.

The easy to use interface and simple steps make it fairly intuitive even the novice computer users can extract their valued data from Android.

The robust data recovery process is so fast that you'll get your lost data back in a flash.

Available as a free trial so that users can try before buying the full version.
To verify that D-Back for Android is actually easy to use, we have outlined the steps you need to follow to get back your data from boot loop phone.
What do you need to recover your data if Android keeps restarting loop?
A phone stuck in a boot loop.
A USB cable.
A computer with D-Back(Android) software installed on it.
Step 1. Download the iMyFone D-Back Android Recovery tool on your computer system and install it.
Step 2. Launch the D-Back Android Recovery tool. We will go with the second option – Broken Android Data Extractor.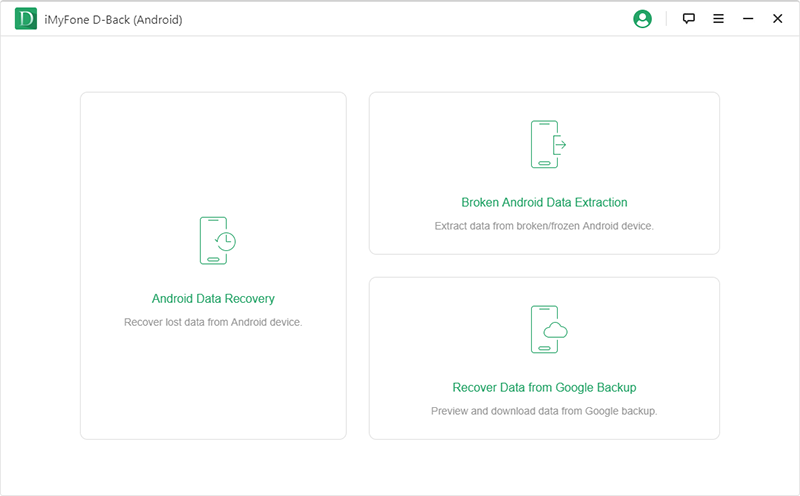 Step 3. The tool will ask you to give your Android device information. Select the correct device name and model of your Android phone from the list provided.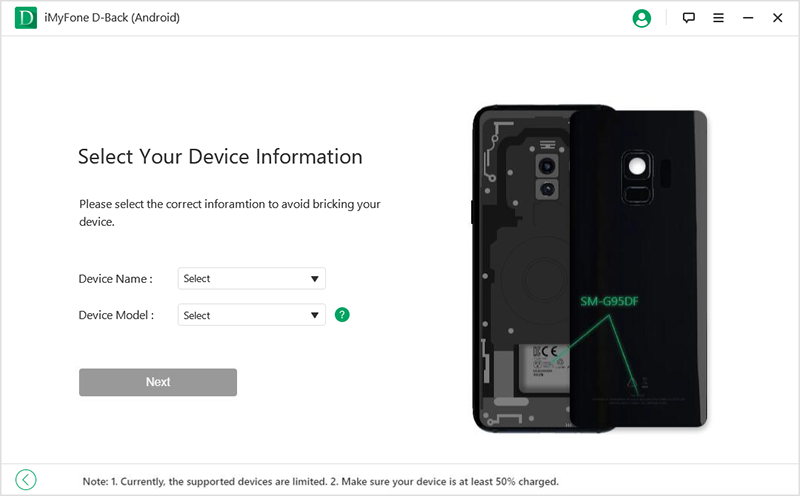 Step 4. The software will automatically start downloading the matching data package from its servers to smoothly perform the data restore process. So, ensure a working internet connection during the process.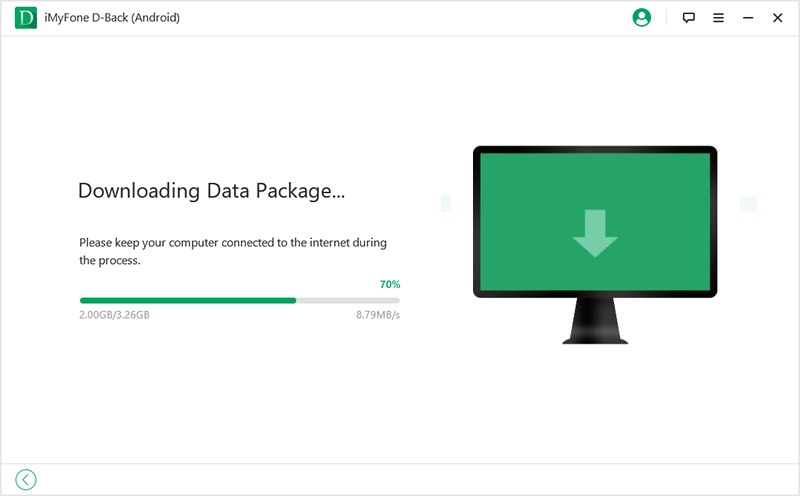 Step 5. Now connect your Android device to the PC via a USB cable. The tool will guide you to put the device into Download mode in just 3 simple steps.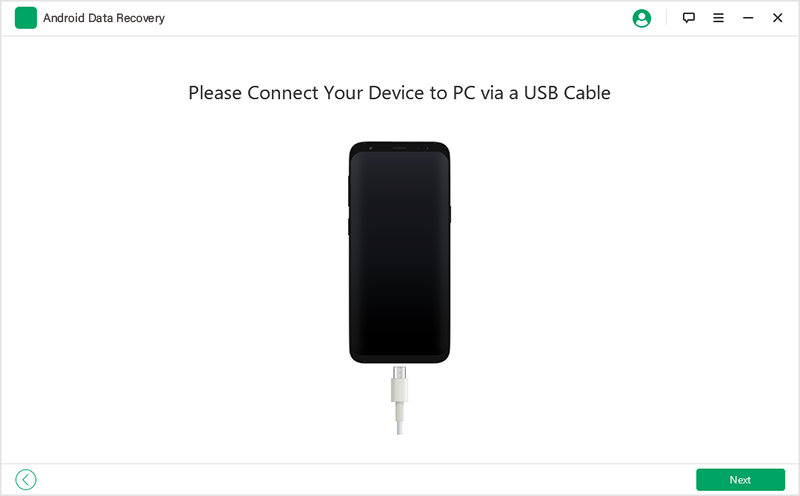 Step 6. You'll be taken to the D-Back recovery interface where you can select all the file types you want to recover using this elite tool. Select any or all the file types and press the "Next" button to proceed with a deep scan of your device's memory.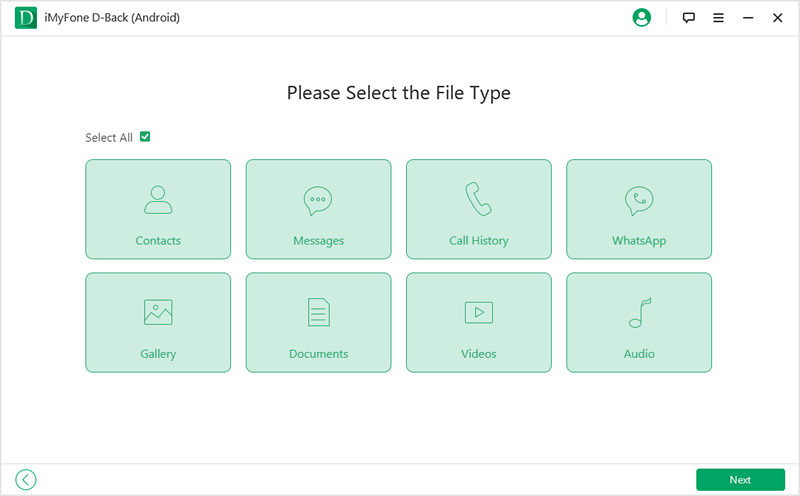 Step 7. All the recoverable files will be listed on the tool. You can either select and preview the files or restore them directly. Select the files you want and then click the "Recover" button.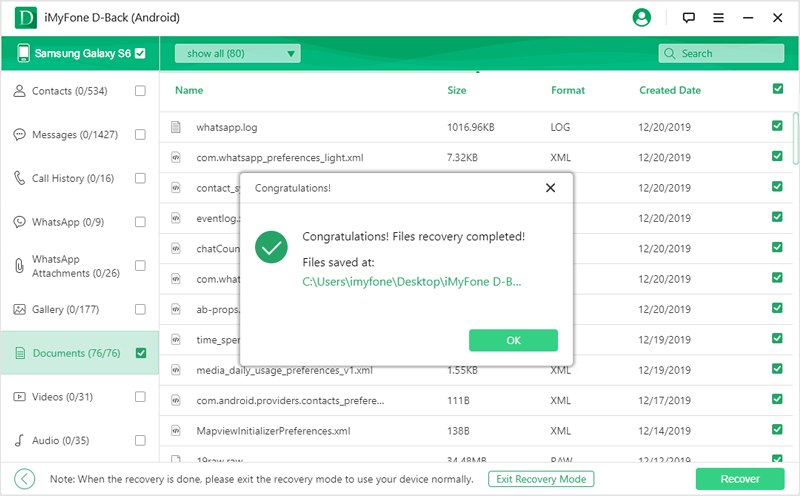 That's it. That is how you can restore data from boot loop phone easily! The whole process won't takes you much time. Now you can free download it on your windows PC! Simply click the Download button below!
Part 3: 3 Possible Ways To Fix Android Phone Stuck on Boot Loop Issues
If you're still trying to search how to fix boot loop issue on Android after restoring your data from Samsung J3, here are three solutions to fix booloop phone depending on the problem that you 're facing. Do remember to backup data before doing anything because it may be overwritten your exit data.
Method 1: Perform A Soft Reset
A soft reset is a simple solution to remove any cached software issue in the main memory. It will eliminate any firmware glitch in the system and restore normal functioning. In our case, we will try to remove the battery if possible, wait for a few seconds and add it back to power on the device.
There are many possible ways to perform a soft reset, such as long-pressing the power button and then pressing the restart button or hard pressing the power button for at least 15 seconds to automatically turn on your device.
Method 2: Try Custom Recovery Mode
If your Android device stuck in boot loop, you can try to restart it in Custom Recovery mode to restore it to the normal state. Here's the guide:
Step 1: Switch off your mobile phone and press the "Volume Up + Power + Home" buttons simultaneously for a few seconds, release once you see the manufacturer logo. You'll be taken to the Custom Recovery mode.
Step 2: Use the Volume Up and Down keys to move up and down and Power button to select the option. Go to the "Advanced option".
Step 3: Now choose the "Wipe Delvik Cache" and then enter "Mounts and Storage" and select the "format/cache" option which will wipe out all the cache files entirely from your device.
Step 4: Reboot your Android device.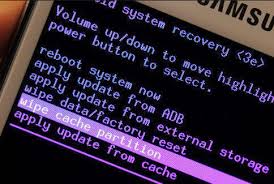 Method 3: Factory Reset
Factory reset or the hard reset is often the last resort for any Android device user because this method will practically wipe out all of your device's memory and settings.
Note:
You can also reset your Android device from the "Settings menu" but in our case, we can't do that.
Factory reset in Recovery Mode
If you can't access your phone's Settings menu, as is the case in our condition – boot loop Android, you can still reset your Android device in the Recovery mode.
The steps are:
Switch off your Android device.

Press and hold the Volume Down + Power button at the same time for a few seconds.

The word Start will appear, promptly press the Volume Down button until you see the Recovery mode.

Now press the Power button to enter the Recovery mode.

Navigate using the volume buttons and go to Wipe data/factory reset and to select the option press the Power button.

Once the factory reset is done, select the Reboot system option and restart into your Android device.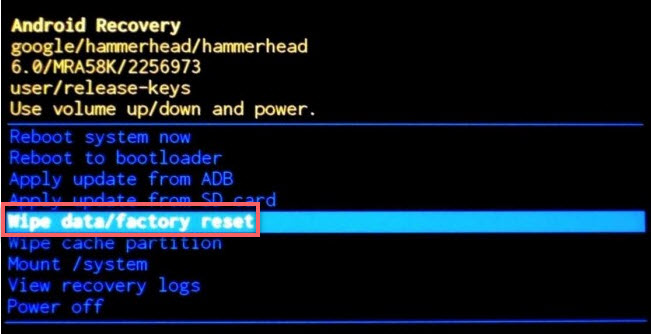 Note
By using factory reset, you'll lose all the data on your Android Phone. It is wise to frequently backup important data as you never know what would happen to your phone.
Part 4: Prevention Is Better Than Cure-The Causes for Android Phone Stuck on Boot Screen Issue
Till now, we were focusing on restoring our valuable data from boot loop Android device. But the question is what the causes are and how to save yourself from facing the same issue in the future.
There can be a variety of reasons why your Android device faces the boot loop issue, such as:
Corrupt app files.

Internal storage is corrupted or damaged.

System update fails to apply certain files correctly.

Faulty installs.

A malicious third-party application containing viruses and malware.

Trying to Root Android device.

Attempt flashing custom ROMs.

Flash incompatible firmware.

Broken system files.

Setting incorrect file permissions.

Physical damage to the device either by water, electricity, or some external force.
Final Thoughts
Most of the common remedies like "Safe mode" recovery and "Custom Recovery mode," or "Hard reset" fail to recover your valued data when Android loading screen loop. Why take a risky and difficult path when there is an easy and efficient alternative available. D-Back for Android-It's indeed the highest-rated Android data recovery tool in the industry. With D-Back, you can get you lost data back after a phone stuck in the boot loop in minutes, and it can effectively do so in any situation that arises.