You may have downloaded files from the internet on your Android device, but you're having a hard time locating these files. In a situation like this, all you're interested in finding is how to view downloaded files on Android. To a non-expert, these files do tend to disappear, but that's not really the case. The files are stored in various directories depending on the application and device settings. Here in this article, we'll tell you how to find and recover deleted downloaded files on Android.
4 Easy Ways on How to Find and View Downloaded Files on Android
1. Instant Access Android Downloaded File Using Notification Panel
One of the easiest ways to find a downloaded file on Android is to instantly access it using the notification panel soon after the download is completed. Whenever you download a file on your Android device, a notification appears in the notification panel that displays the download status.
Once it's completed, you can click on the file, and it will open up immediately. Here's how to view them using notification panel:
Swipe down to open up the notifications panel after downloading the files.
Click on the download notification, and this will open up the downloaded file instantly.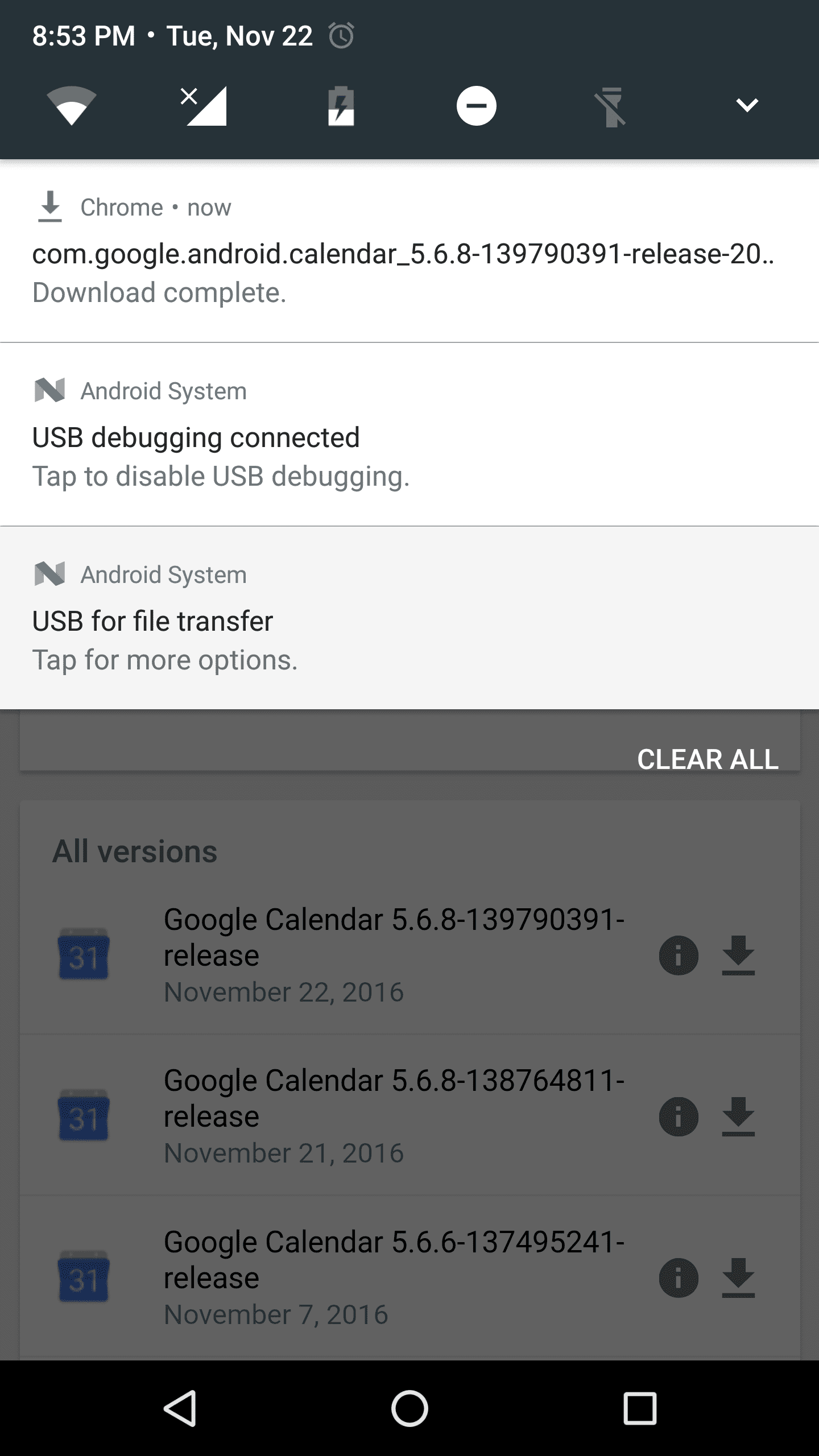 2. Find Android Downloaded Files with the File Manager App
File managers come built-in with Android phones. There are also many third-party file managers available in the Google Play store to download. Google Pixel phones come with a Files app, whereas Samsung phones come with an app named "My Files."
Most file managers allow you to sort items by name and modified date or recent. You can then sort accordingly and locate your downloaded files. Here's how to find downloaded files on Android with file manager app:
Locate your File Manager App.

Navigate to the Downloads folder.

Search for the downloaded file with various sorting options.
3. Locate Your Android Downloads File Using Chrome Browser App
You may have downloaded a file recently, using your Chrome browser. But for some reason, you may have deleted it by accident. However, you can recover the file using Chrome Browser as it remembers your downloads.
Any deleted download file can be redownloaded using the Chrome Browser with just a click. Here's how to view downloaded files on Android using Chrome Browser:
Open Chrome Browser.

Click on the hamburger (three dots) icon on the top right.

Click on Downloads.

This menu will display all the downloads, and you can even re-download the file just by tapping on the downloaded file.

You can also sort your downloads by type, to filter out images, audio, or video.
4. How to Access and Recover Deleted Android Download Files from Windows Computer
Due to various reasons, your downloaded files may have been deleted or hidden by third-party software. If you have installed software that cleans up your storage, there are slim chances that you may end up losing valuable files in the process. Using D-Back for Android, you can recover these Android downloaded files with ease.
D-Back is a software that can help you access and recover lost or deleted downloaded files. Also, it can help you regain access to your data if your phone gets broken.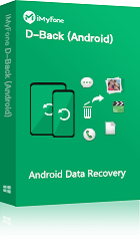 1,000,000 Downloads
Main Features
Deeply scans your device for the missing downloaded files, helps you find and access them with ease.

Helps you to view and recover files of various types, such as messages, video, audio files, and even WhatsApp attachments.

You're able to view and recover permanently deleted downloaded files with D-Back Android.

It has a preview function that allows you to view the files before recovery.

Simple to use, suitable for all users, no tech knowledge required.

Supports to run on Android OS 2.0 to 9.0.
How to Use D-Back to recover Deleted Downloaded Files on Android
STEP 1 Launch D-Back and Choose a Recovery Mode
Choose a recovery mode once you launch D-Back on your Windows computer.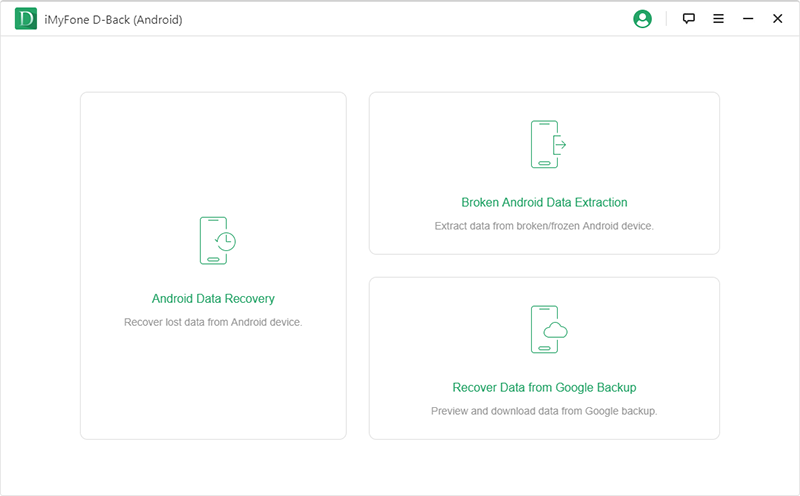 STEP 2 Choose Your Device Information and Download Data
Once you click on "Start" under the Data Recovery mode, the app will require you to confirm the device (where you will select the name and model of your Android device).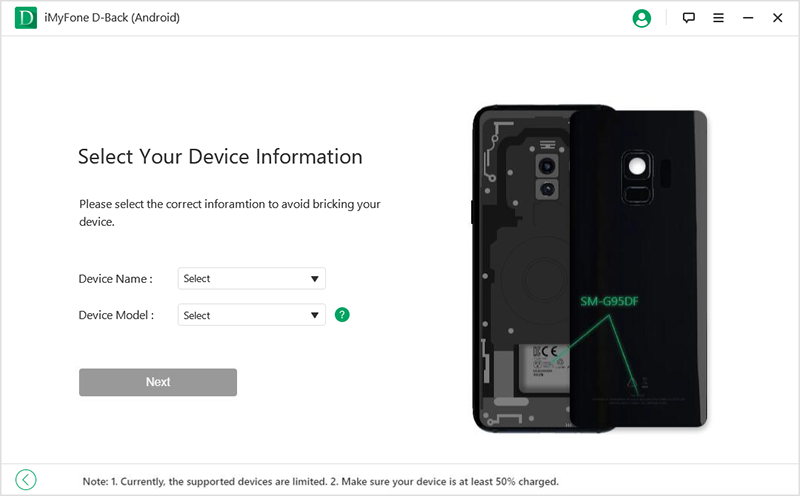 STEP 3 Connect the Device to Your PC and Enter into Download Mode
Connect the Android device to your PC with a working USB cable. Enter your Android into download mode.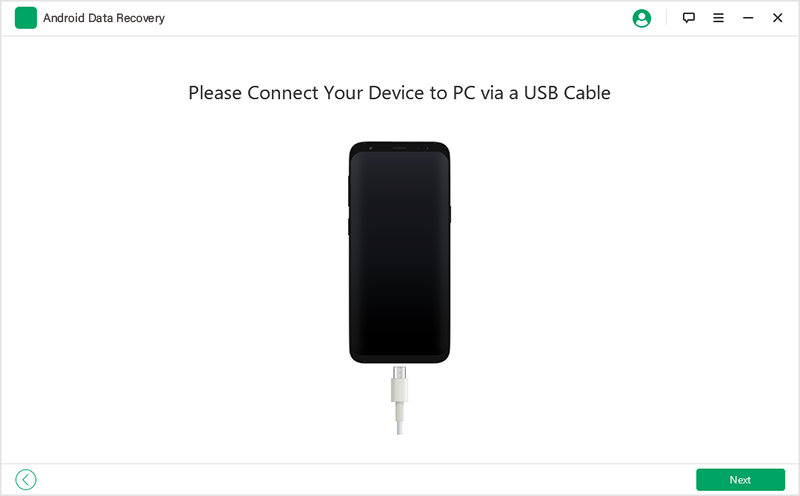 STEP 4 Select the File Type
Choose the file types that you want to recover and hit "Next". The application will now scan for the choosen file types.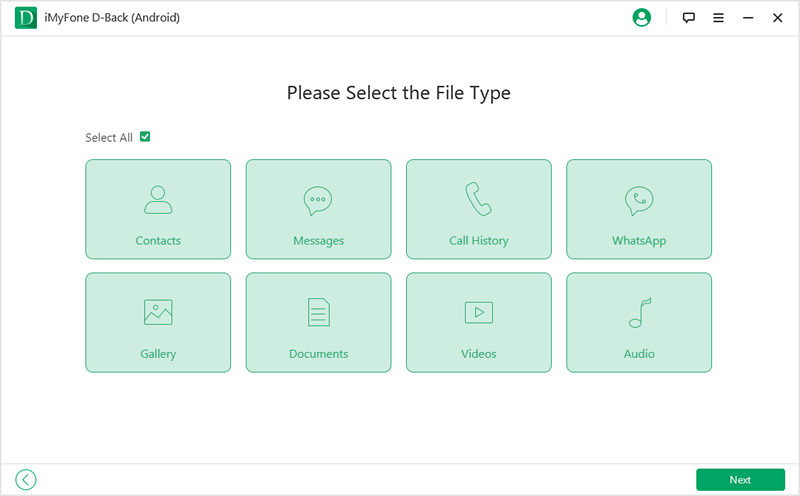 STEP 5 Select the Files You Want to Recover
It will display all the files from your Android device after the scan. You can preview them and select the files you want to get back. Once you click "Recover," these files get stored on your computer, and you can copy them onto your device later.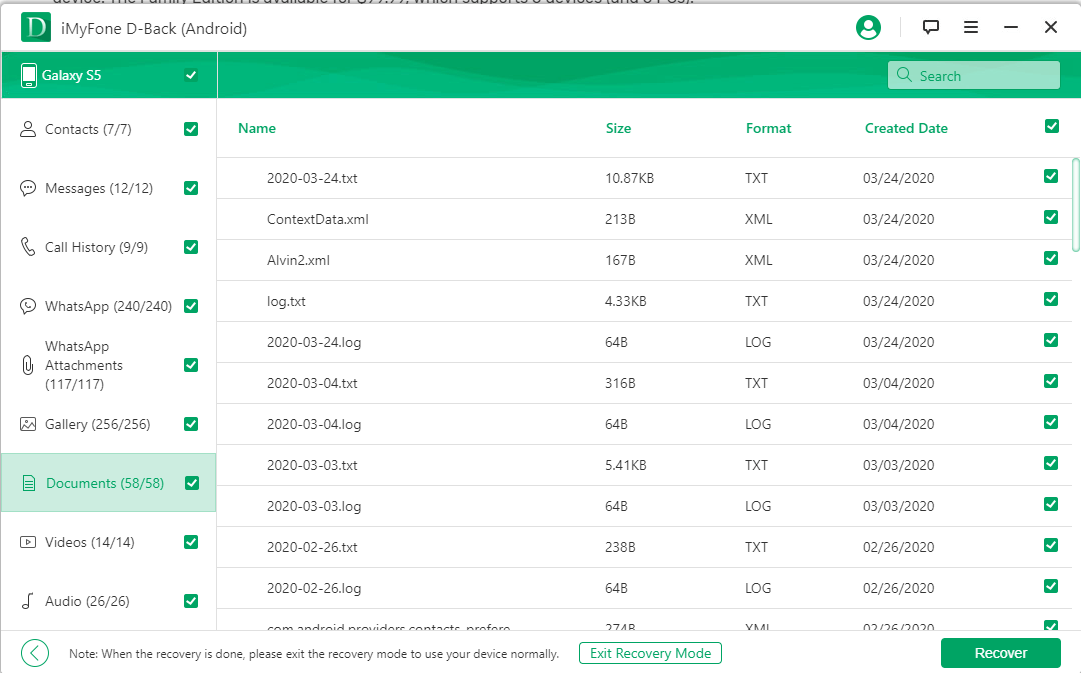 Summary
To conclude, this was everything you need to know regarding how to find and recover deleted downloaded files on Android. Since the easy options always have limitations, using a reliable app such as D-Back Android is the best option. Get going and access whatever data on your Android device!
D-Back Android FAQs
1. Can I view the deleted downloaded pdf files with D-Back Android?
-Yes. You can view the downloaded pdf files with D-Back Android as it performs a deep scan on the device storage to find the deleted files. Not only can you view downloaded pdf files, but you can also retrieve them. D-Back also supports various other file formats like audio, video, and even images.
2. I can't find the downloaded files on my browser app, can it help me to find?
-Yes. D-Back can help you locate downloaded files. It will perform a deep scan of your Android device to help you locate downloaded files that you couldn't locate using other methods.
3. Is D-Back Android safe to use?
-D-Back Android is completely safe to use as it won't store any personal data while helping you find your downloaded files.