Oops! Accidentally deleted some important files on your unrooted Android phone and wonder how to get them back? You may have already done a quick google search, but are upset by the search result which tells you that root access is required if you want to do a data recovery. Don't worry. In this article, we will explain everything you need to know about how to recover deleted files from your unrooted Android phone.
Part 1. Reasons Behind—Root Access Required for Most Android Data Recovery Tools
Most of the Android data recovery tools in the market require Android phone to be root accessed in order to recover deleted files on android. Root access is required because the application for data recovery needs to interact with device's storage unit on lower level. Android operating system uses an MTP protocol to restrict such advance level interaction with the device's hardware to protect it from virus attacks. Root access solves much of the problems faced during Android data recovery process, but like any other technique, this too has its disadvantages.
Android's security protocols are very strong – they don't easily let any suspicious app interact with hardware on low level. So successfully rooting your system demands high technical skills and knowledge. Even when the phone is rooted, performing recovery operations is not only tricky but very risky as well. Rooting your Android phone voids warranty of device. It can also result in serious mal-functionality not only in device's hardware but with its software as well.
Part 2. How to Recover Deleted files from Unrooted Android Phone(Without Root)
Fortunately we have the most recommended data recovery tool which can recover deleted files from android unrooted. Unlike most Android data recovery tools, rooting access is not required when using iMyFone D-Back (Android) because it has applied cutting-edge technologies and skilles in the program, thus it can keep your phone safe.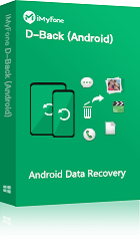 1,000,000 Downloads
Features of iMyFone D-Back (Android)
D-Back recovers all file types including photos, contacts, documents, text messages, WhatsApp messages & attachments, audios, videos, and call logs.

Recover data from a Google backup in the most efficient manner.

Recovers your Android data in just a few simple and easy steps (choose, connect, and recover).

D-Back's high-speed data recovery makes it the fastest Android data recovery software in the market.

Works equally efficiently for both rooted and unrooted Android devices.

Its extensive security feature makes your files 100 % safe with no data leaking or personal information theft.
Now you have a basic understanding of what D-Back for Android is and what it can do to save you from trouble. Let's dive into how to rescue data from unrooted android phone.
Step 1. Install and launch D-Back (Android) to choose a Recovery Mode.The steps for 3 modes are exactly the same, so we proceed with Android Data Recovery as an example.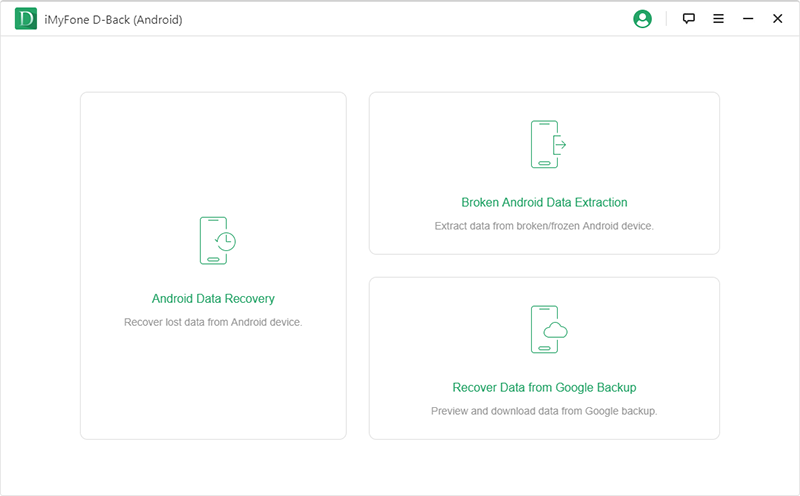 Step 2. After clicking recovery mode you will be asked to select your device name and device model from a drop-down menu. And then press "Next" button.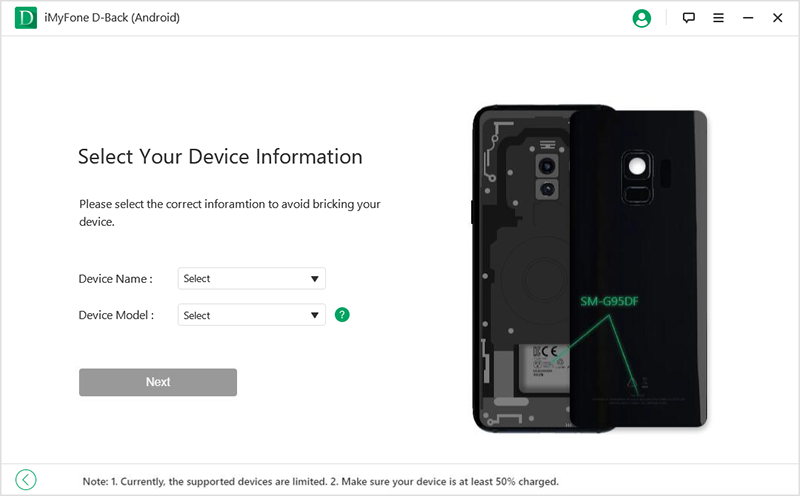 Step 3. Then it will automatically start downloading data package according to your device's brand and model. Keep your PC connected with internet preferably wifi during this process.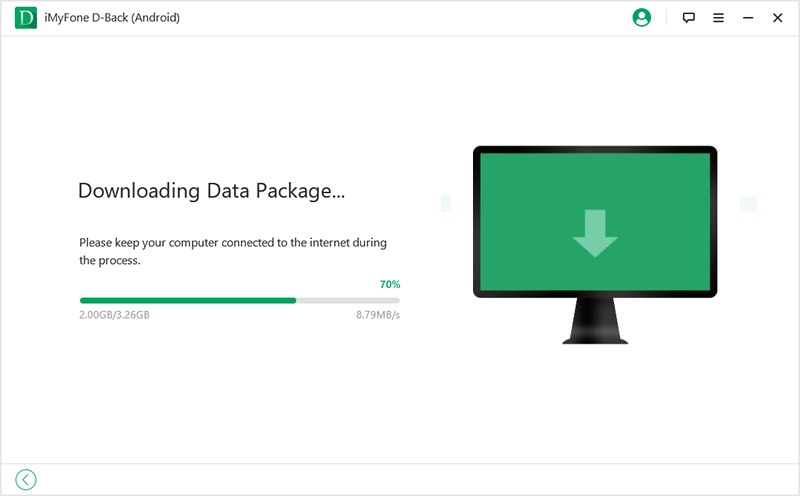 Step 4. Plug in your android phone with computer via USB cable. D-Back android interface will guide you to enter downloading mode in 3 simple steps.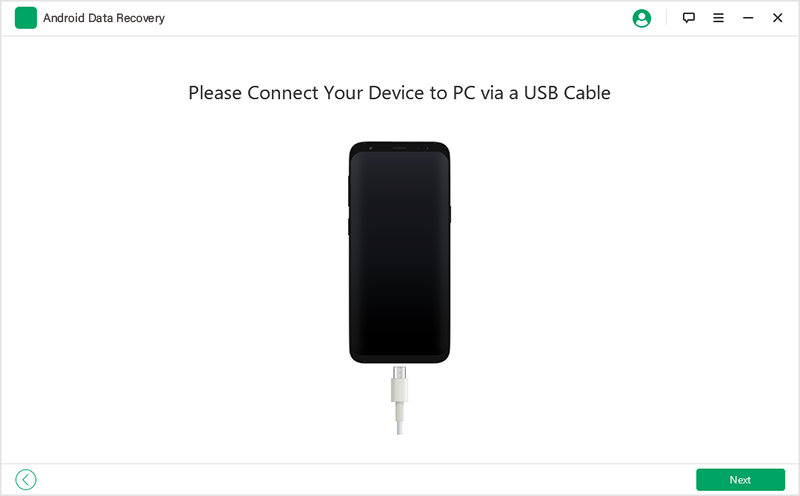 Step 5. Select as many file types or all as you want to retrieve and click "Next" to analyze the selected files.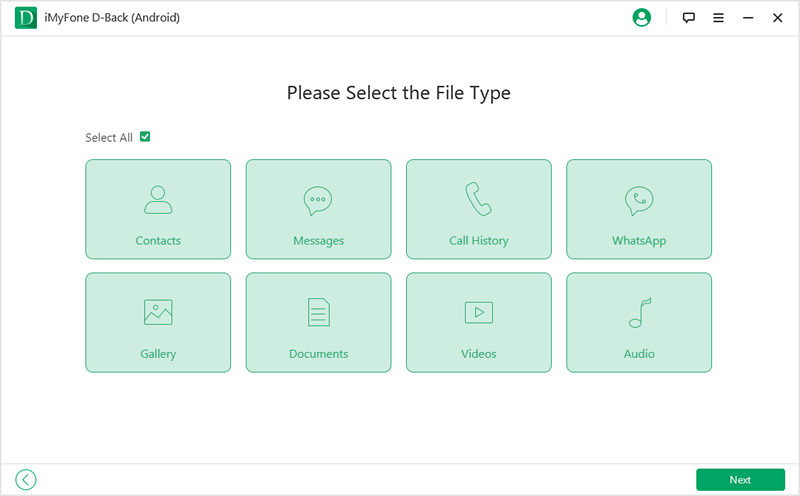 Step 6. Select from the preview all the files you want to recover and click "Recover" button to retrieve all the selected files. The files will be saved on your computer.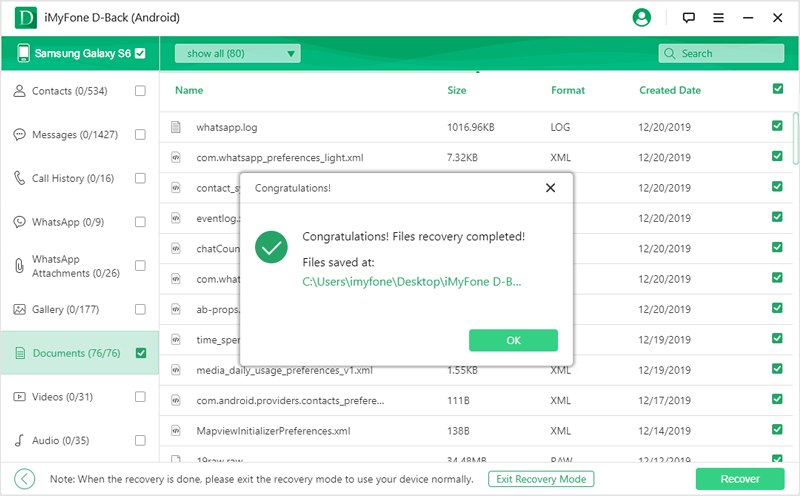 Part 3: How to Root your Android Phone
You need to ensure a few things before rooting your android phone with root APK.
1. Device is ON.
2. Your Android phone battery charging should be plus 50%. If its battery timing is too short, try to charge it 100% before rooting the phone.
3. A reliable and fast internet connection, preferably wifi.
4. From phone's security setting enable "Allow apps installation from unknown sources".
Follow these steps to root your android phone with an APK:
1. Download the APK you want to use for rooting your android phone. A prompt message saying, "This type of file may harm your device. Do you want to keep .apk anyway?" In such case click OK to proceed.
2. Install .apk file on your device If you had not enabled installation from unknown sources, a prompt message "For security, your phone is set to block installation of apps from unknown sources" appears. In this case click "SETTINGS" and allow installation from unknown sources.
3. Launch the app for rooting your android phone.
4. Wait for a few seconds for installation process to complete.
5. You may need to try several times for installing apk root.
Part 4. Pros and Cons of Rooting your Android Phone
The Pros of Rooting Your Android Device
Give you previleged control over device's hardware and software.

Enable you to run all types of apps (previously restricted by Android).

It gives you control over management of system's internal storage; hence enables you to free storage for more apps and files.
The Cons of Rooting Your Android Device
Rooting an Android device has some serious disadvantages as well which make it not a good practice. These disadvantages are:
Android Device Warranty Becomes Void. One of the most serious disadvantages of rooting an Android device is that its warranty becomes void after rooting. Whatever the cause of damage to your device is, you will not be able to claim warranty after it has been rooted.
More Chances of Android Device Becoming Dead. Because of the privileged control over hardware and software, and installing unsupported apps, your Android device may behave abnormally or even become dead as a result of rooting.
Rooting Makes Android Device Susceptible to Virus Attacks. Rooting dismantles Android device's security protocols against viruses or third party malicious files/apps. Hence after rooting, your android device becomes an easy target of viruses.
Conclusion
Why take a risky and difficult path when there is an easy and efficient alternative available. D-Back for Android eliminates any need to root your android phone. It is your go to solution when you want to recover deleted files from your unrooted android phone.