With the rate at which technology is refining, our phones are not only getting faster, have bigger storage and integrated with high-resolution cameras, they're also getting more expensive, but that doesn't mean our phones are fault free. Even if you've bought the newest Samsung Galaxy phones, you still can lose valuable data files on your phone.
That is why in today's post we will discuss why files get deleted or lost, how to recover deleted files from Samsung phone memory, and how you can protect your data from being stuck with the loss of valuable information. The loss of files can happen to anyone, but it doesn't mean you're at fault. With the steps mentioned below, you can make sure that the files lost/deleted can be easily retrieved.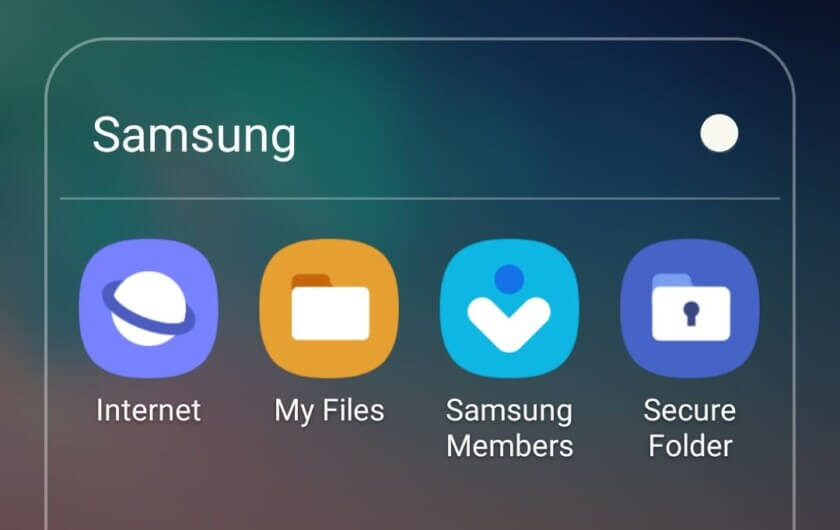 Files Get Deleted/Lost on Samsung Phone
Memory
Before we talk about how to recover deleted files from Samsung phone memory, it is important to know some of the reasons of losing your data files in the first place.
Third-party app virus: Your files can be deleted due to a virus - came installed with a third-party application that wasn't vetted from an authentic source. So always remember to download apps from credible sources like Google Play store.

Software-update: Before you install any software update for your phone or any app, make sure you complete a backup of your data as sometimes it is possible to lose all your data during a software upgrade.

Hardware malfunction: Any hardware malfunction caused by the impact from falling to the ground or the power surge from a charging adapter can lead to sudden loss or deletion of files on your phone.

Manufacturer fault: Lastly, an important and common reason as to why you lost your files can be a fault of your phone manufacturer - in this case, Samsung, whereby your phone's software might not be able to save files or might delete them on its own due to a bug.
Whichever reason causes the loss/deletion of files on Samsung phone memory, there still hope to get your files back. In the next section, we'll tell you how to recover deleted files from Samsung phone memory.
How to Recover Deleted Files from Samsung Phone Memory Galaxy S7/S8/S9
Like we said above, you have a shot at recovering files from your Samsung phone memory Galaxy S7, S8, or S9. Keep on reading to know more.
1. Restore Deleted Files on Samsung Phone
Memory

from Samsung Cloud

If you're in a habit of backing up files, then you're in luck! Samsung phones have the Samsung Cloud feature, it lets you easily recover deleted files from there if it's enabled. Follow the below-mentioned steps to start the recovery process:
Go to the Settings menu on your Galaxy phone.

Select Clouds and accounts.

Click on Samsung Cloud.

Press on Restore.

You may get a pop notification asking to re-install apps that were backed up but don't exist on your device. Press Yes or No per your needs.
Samsung Cloud is a great cloud service to let Samsung phones users restore files. But if you have not enabled it, then don't worry, in the next option we'll show you another way on how to recover deleted files from Samsung phone.
2. Recover Deleted Files on Samsung Phone
Memory

with D-Back Android

Following the success of D-Back for iOS, D-Back for Android is designed for Android data recovery. It's an amazing software that you can use to recover all the deleted or lost files on your Samsung Galaxy phone memory. It is easy to use and has many outstanding features to ensure the high recovery success rate.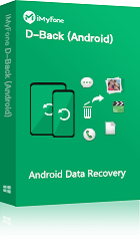 1,000,000 Downloads
Main Features
Thoroughly scans your Samsung device to find all files and recover deleted files you want.

You can recover all sorts of files including images, videos, chats, contacts, music and more.

Fast data recovery process, get back your deleted files within minutes.

Finds deleted, lost or hiden files directly from all corners of your Android device.

Enables you preview before the recovery, and you're able to select the specific files to recover, which greatly saves your time.
Here's how to recover deleted files from Samsung phone memory Galaxy S9/S8/S7 using D-Back Android software:
Step 1. Download and install the D-Back Android software on your PC. Once done, launch it. You'll see a screen with three options. Select Android Data Recovery.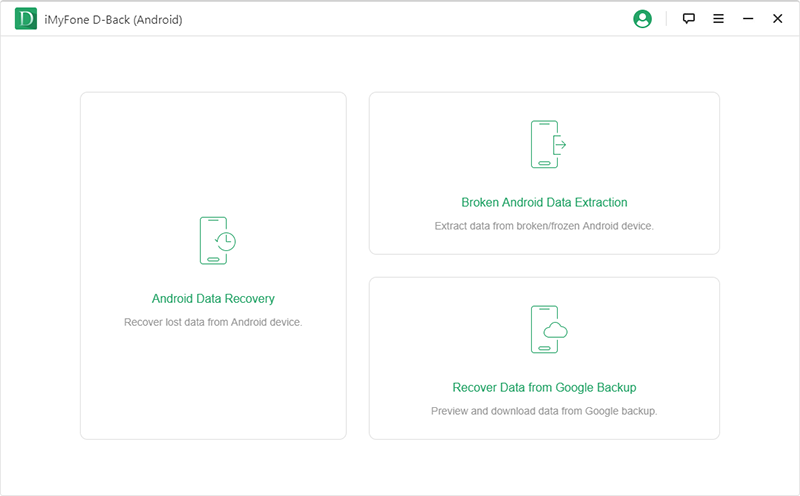 Step 2. Next, you'll find a page asking for your device information. Select the Device Name and Model of your Samsung Galaxy phone which has lost files.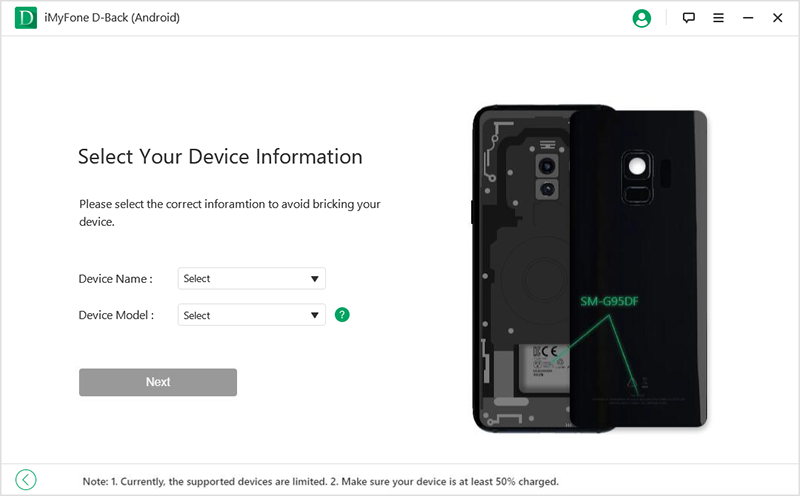 Step 3. Now the software will start downloading a firmware package of your phone.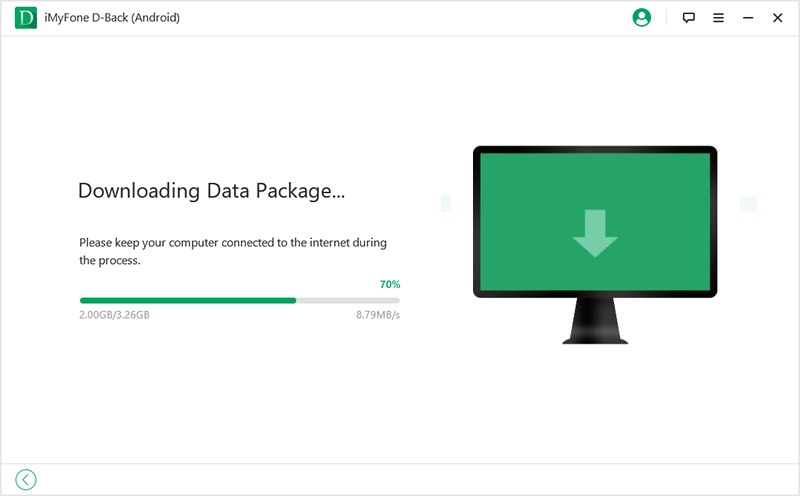 Step 4. After the download is complete, connect your Samsung Phone to your PC.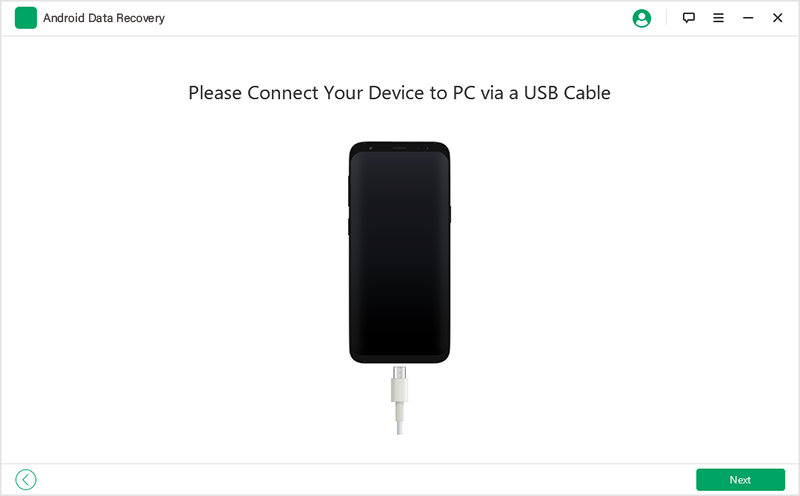 Step 5. The software will show you all the files types, select the ones you need to recover, click Document as you want to recover files. Then click on Next.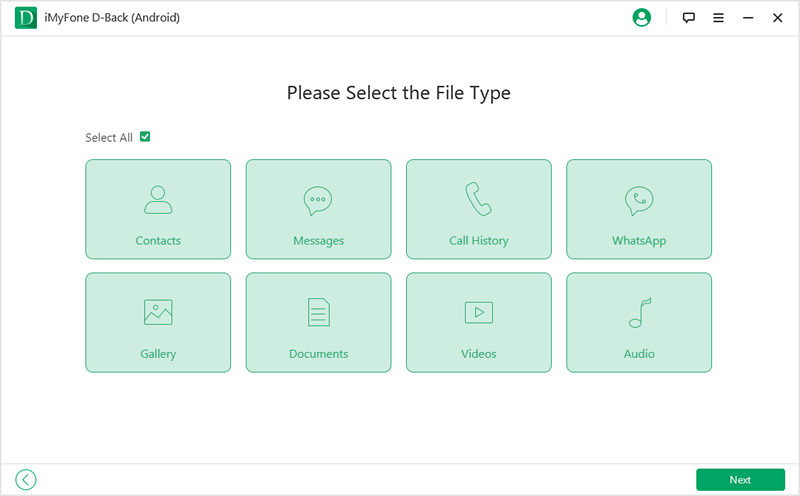 Step 6. After a few minutes, you'll see all the data files displayed on the screen. Select all the files you want to retrieve and click on Recover.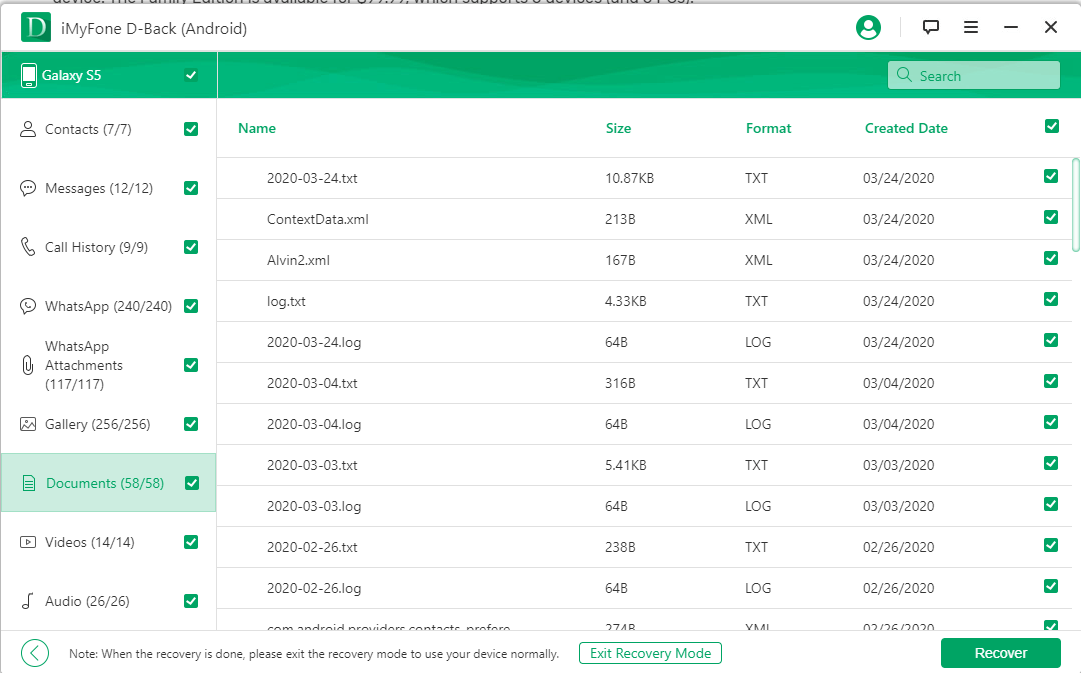 Tips to Prevent More Data Loss after Files Get Deleted
Here are some helpful tips that will prevent any further data loss on your phone:
In case you've accidentally deleted data, stop using your phone to prevent data from being overwritten.
Always perform a backup. Either weekly or monthly, in this way, you're not left with any loss of data.
Use an antivirus to notify you of any malicious apps that can mess with your phone.
Final Words
Although losing data is a bummer, there are ways to retrieve it. And with the methods we've listed, you will know how to retrieve deleted files from Samsung phone memory S9, S8, or S7 easily and quickly. Also with the help of the D-Back software, you can easily retrieve all sorts of files without any problem.