"Hello, I had installed the app on my phone (which has expandable 64GB storage). I had received a notification on my phone a few days back from the app, saying that I was running low on space, and had to clear out unnecessary data. I had clicked the yes option, granting permission to Clean Master to delete the junk files. I later realized I had lost many important files. Can anyone tell me to help me in recovering the lost files?"
The Clean Master app is an Android application that helps in deleting junk and unnecessary files from your device to keep it optimized and organized. Using the app, the phone's storage can always be kept in check, cache files can be cleared from the phone's memory efficiently. Complaints have been rolling in from the users that the app has deleted important files from their phone's storage without the user's permission. When this happens, the most crucial concern becomes how to recover deleted files deleted by the Clean Master app. Here in this article, we'll discuss two ways for that.
Android Clean Master Deleted My Files & Music & Pictures
Developed by Cheetah, the Clean Master app is one of the most functional and widely used Android apps. Its utility does not remain restricted to cleaning junk files only. The app, apart from deleting residual data, has the following features:
Free Antivirus.
Mobile booster.
Battery Saver.
Junk Cleaner.
Game Master, etc.
Owing to such multifaceted features, the app is user-friendly and popular. Very efficient in its functioning, it is the 5th most downloaded app. The most remarkable feature of Clean Master is that it has the capability of freeing up over 5 billion MB of RAM daily.
However, the app falters once in a while. It fails to clean and clear up the junk effectively. Often, when users let the app free up space by selecting the Clean The Junk opinion, the app creates an error: it deletes essential photos, files, and other vital data. The data from apps such as WhatsApp, Snapchat, Viber, WebChat, Instagram, and other apps are reset. When this happens, the users naturally get frustrated because of the callous loss. Two methods are listed below, following which you can recover the deleted files from Clean Master.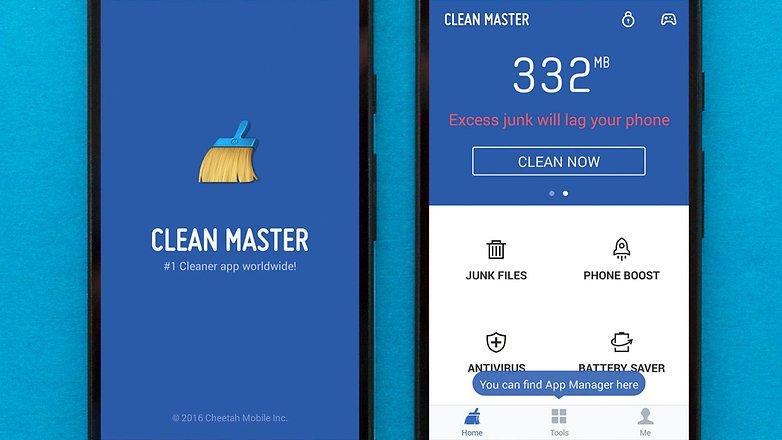 How to Restore Files Deleted by Clean Master on Android?
In this section, you will be able to read about two effective solutions for the issue at hand. Read on!
Using the Recently Deleted Folder to Recover Photos Deleted by Clean Master on Android
It is possible that the app has deleted hidden or secured images and files. To recover such files, this method can be used.
The following points give an insight into how to recover deleted photos from Clean Master.
Step 1: Open the Clean Master app, click on the Tools option in the app.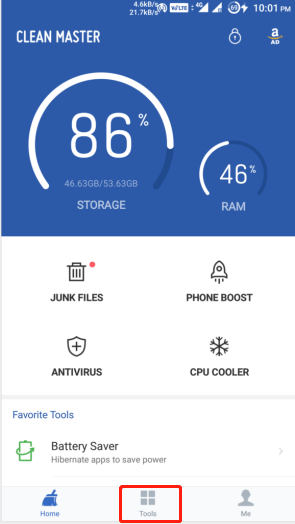 Step 2: Under Tools, navigate to Photo Cleaner, and then go to the Recently Deleted section.
Step 3: Chances are, you might get your deleted files under this section. Select the ones you want to recover, restore them on your Android device.
Most of the time, this method suffices, because the user gets all the deleted files in the trash bin. However, some files are not available for recovery in the app's trash bin. In such cases, you can download Android data recovery software to retrieve the lost files.
Using D-Back Android Software to Retrieve Files Deleted by Clean Master App on Android
Did the first recovery hack not work for you? Are you still wondering how to recover files deleted by Clean Master? The solution for you is to download the D-Back Android Software.
The iMyFone D-Back recovery software for Android devices is a useful tool that helps you to recover all the mistakenly deleted files from Android phones/tablets etc. D-Back Software for Android is a very reliable one and is very efficient in its processing.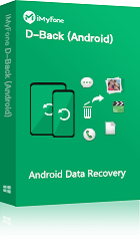 1,000,000 Downloads
Main Features
You are able to recover files deleted by Clean Master on Android with few simple steps.

Deeply scans for the deleted files from Clean Master, allows you to view the recoverable files before recovery.

Helps you to recover files deleted by Clean Master without any data loss.

User-friendly interface, quite easy to use.

It also supports the recovery of hidden files on Android.
How to recover deleted files from Clean Master app via D-Back software
Step 1. The tool is available for download on Windows.
Step 2. Open up D-Back Android on your computer. On the main menu, three modes will appear - Android Data Recovery, Broken Android Data Extractor, and Recover Data from Google Backup. Select the first mode.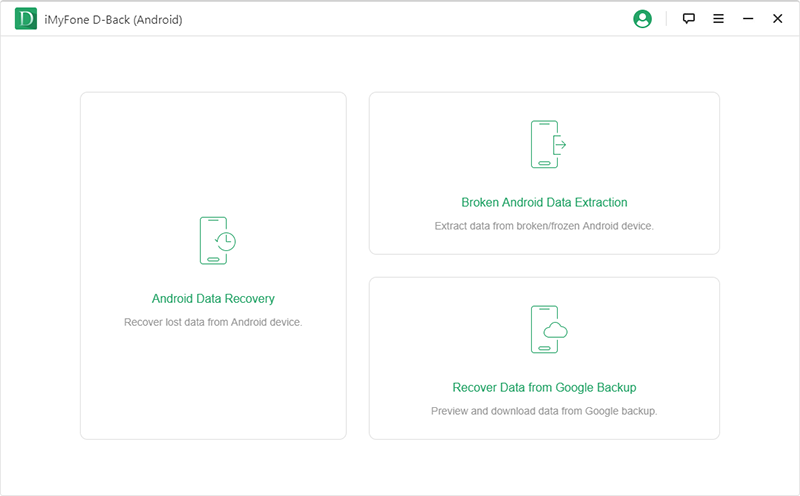 Step 3. A page will open up, where you have to select your device's name and your device's model. Select them from the dropdown menu list. Be very careful while doing so.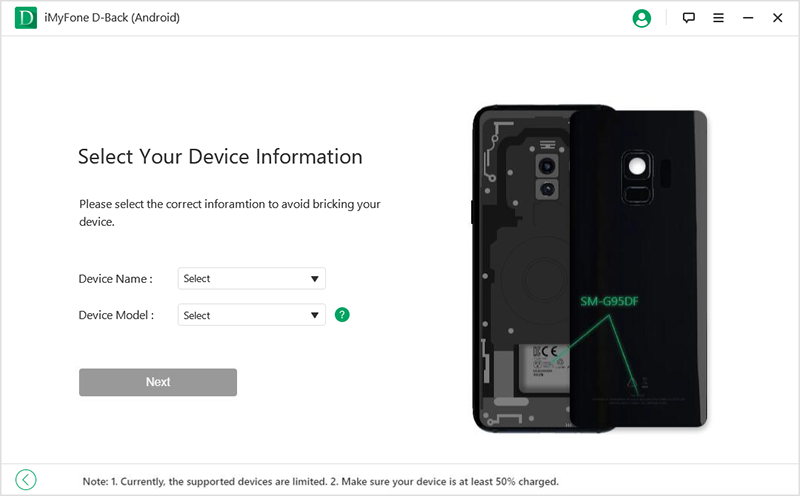 Step 4. Having put down your devices model and other information, D-Back will begin downloading the relevant compatible firmware for the device.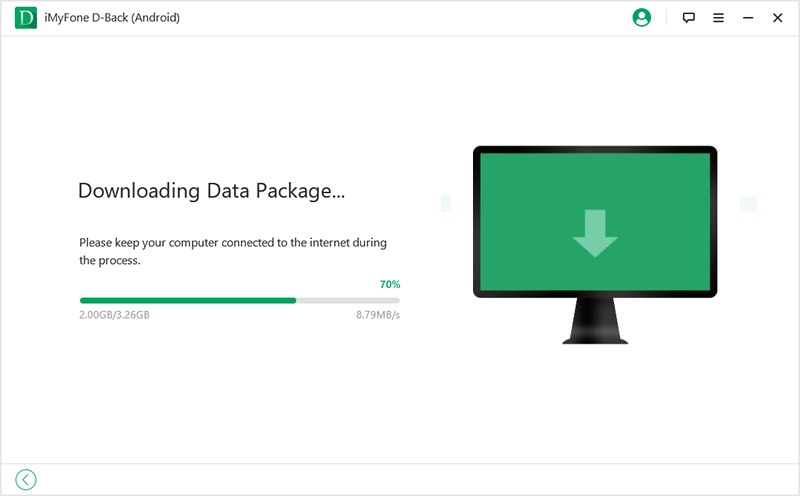 Step 5. Connect your Android phone to the PC using a cable, and the software will display a set of instructions. Carefully follow those instructions, and enable the Download Mode.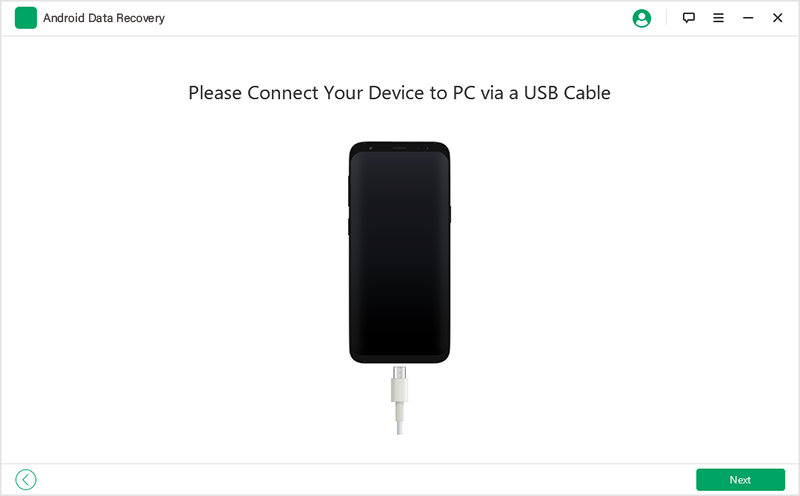 Step 6. Before D-Back starts scanning, make sure to specify the kind of files and data type which the scan should detect. You will be provided with an interface for the file types - you can select from it, or enable the Select All option.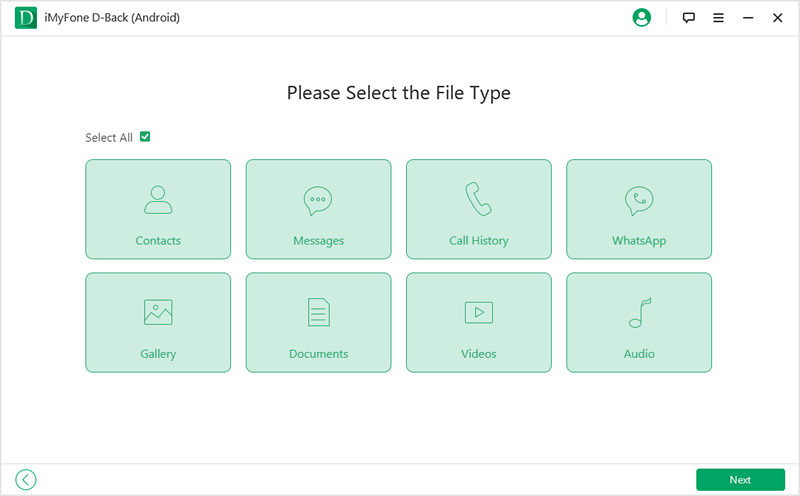 Step 7. After the scanning is over, a list of all the scanned data will be provided. Before clicking the Recover option, you need to select the files that you want to retrieve. You need to choose then a destination folder in your PC where the selected files will be restored.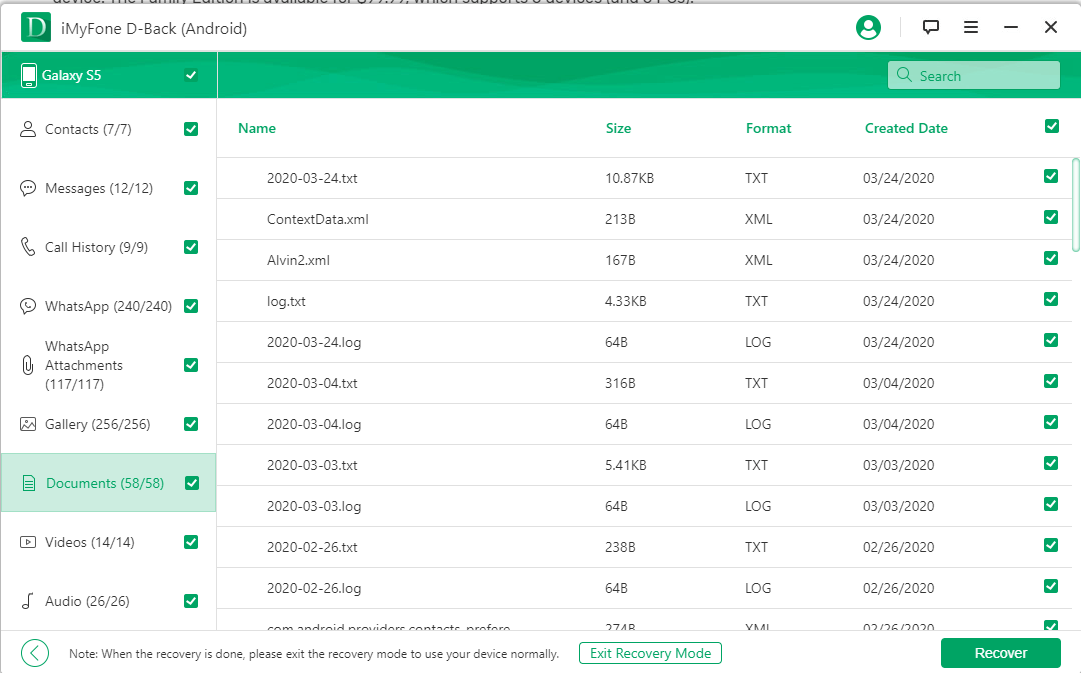 By following these steps minutely, you can successfully recover the files deleted by Clean Master using D-Back.
Bonus Tips: Things To Consider While Cleaning Android With Clean Master
A few things to keep in mind :
You should be careful while selecting the kinds of files you want Clean Master to clear off. This should be taken care of before choosing the Clean The Junk option.

Make sure to periodically backup the essential data from your Android device.

Double-check and be very careful while using other features of the Clean Master app.
Conclusion
To conclude, this was everything you need to know regarding how to recover files deleted by Clean Master. You now know the possible reasons for the loss of data and ways of recovering it. Using a recovery software tool is always the better alternative for the purpose. Get going and recover whatever data you have lost!