Knowing how to recover deleted files from an Oppo phone phone private is a must for Oppo users, as the knowledge might come handy in the future. If you would like to learn how to do it, you've come to the right place as this article will tell you the different ways of how to recover deleted photos from Oppo phones private safe.
Part 1. How to Recover Deleted Files from Oppo Phone Private Safe without Backup
Regularly backing up your phone is something you ought to do if you want to recover your files. If you haven't done any backup, you can use third-party software such as D-Back for Android to recover them. The program has plenty of features that can help you get your deleted files easily. They can even help you recover your WhatsApp messages!
D-Back for Android also supports most file extensions, thus you can recover any file you want. It also supports different scenarios that happened when you lost your files, so you can always pick the scenario that happened to you and follow their instructions easily.
Recovering files using D-Back for Android is easy. Here's the steps on how to recover deleted photos from Oppo phone private safe:
Step 1.Open the software and choose the scenario that applies to you. In your case, click on Recover Phone Data.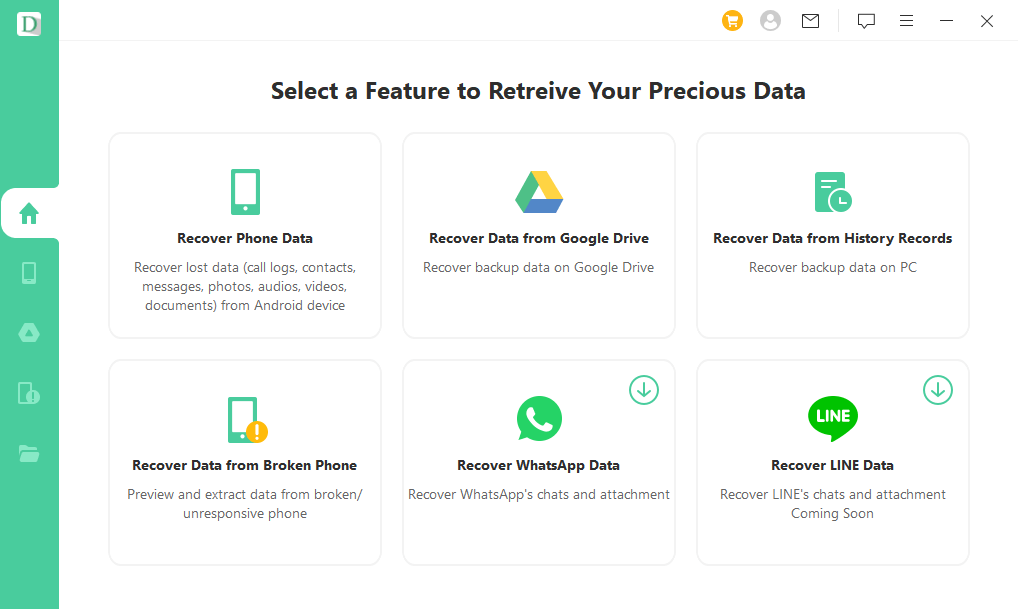 Step 2.Fill out the correct information about your device so the software downloads the data package that matches the phone's information.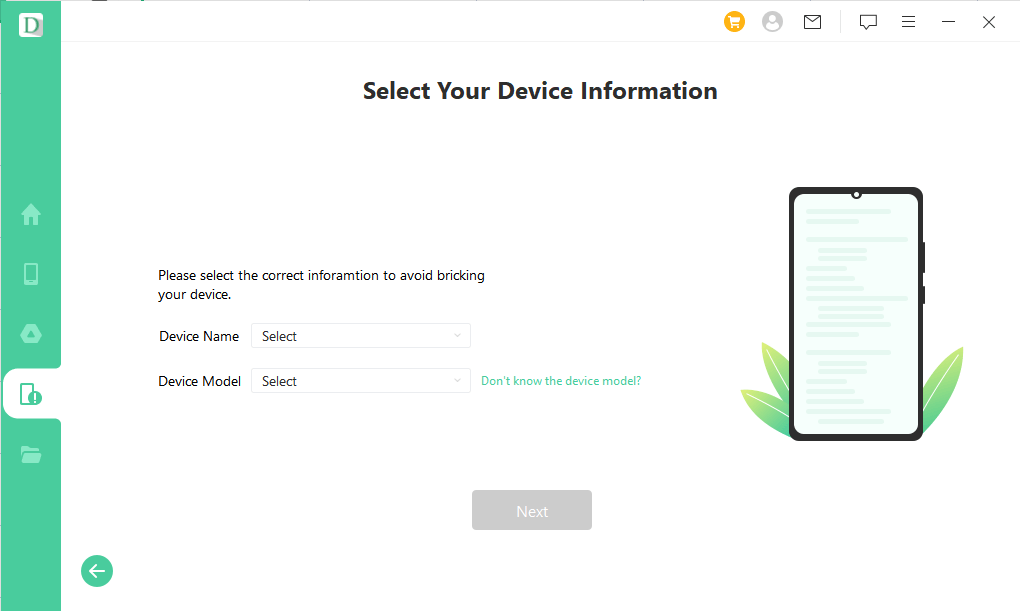 Step 3.Select the file types you recover, and D-Back for Android will start scanning your phone for the selected file types.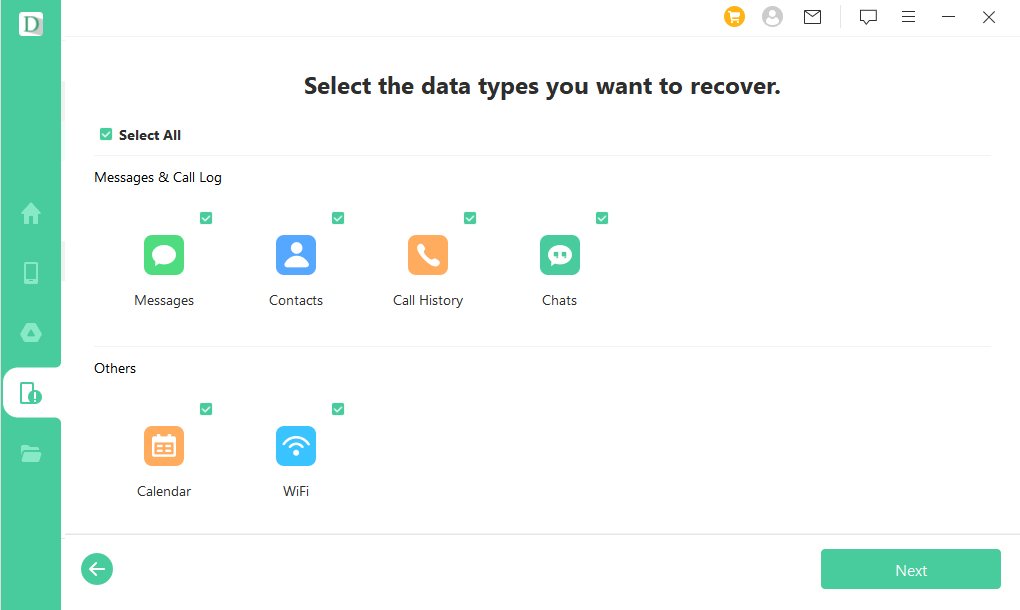 Step 4.Once the scan is complete, the software will list the files they found. Select and preview the files you need.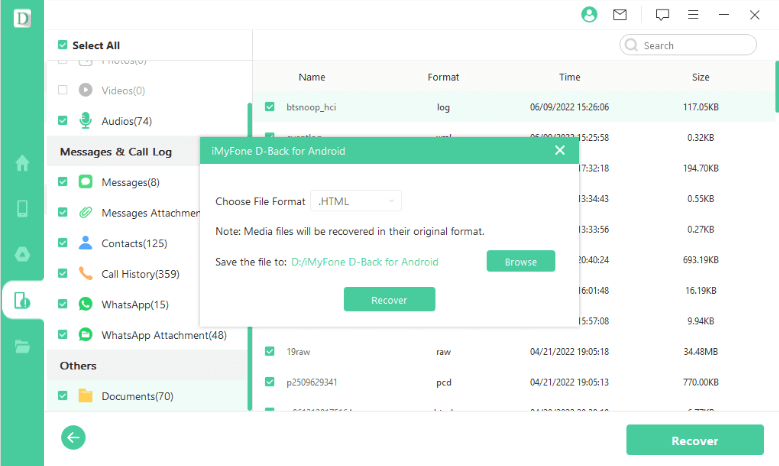 Step 5.After you've selected all the files, click Recover to get them.
Part 2. How to Recover Deleted Photos from Oppo Phone Private Safe without Computer
For those who don't like to use third-party software, there are plenty of ways on how to recover deleted photos from Oppo phones phone private. You can still recover your files using three methods – local backup, Oppo cloud backup, and Google Drive backup.
Option 1. Restore Deleted Files from Local Backup
If you have done a backup on your files locally, you can recover them by going through the settings. Here are the steps to do it:
Open your phone and Go to Settings.
In Settings, scroll the screen until you find Additional Settings.
In Additional Settings, you will find Backup and Reset. Tap on it and then click on Backup and Restore.

Go find Local Backup to find all your backups.
Choose the backup you want to recover, and then click Start to initiate the restoration.

After a while, your files will be restored to your phone.
Option 2. Restore Data from Oppo Cloud Backup
Another option you can do on how to recover deleted photos from Oppo phones is by using Oppo Cloud Backup. As its name implies, Oppo Cloud Backup will keep your files in a cloud server so that you can get them easily. This option is perfect for those who change their phones often.
Below are steps to restore data from Oppo Cloud Backup:
Set up your Oppo account. Make sure you use the account that is linked to OPPO Cloud Backup.

After setting up your account, the option to restore your backup will appear. Choose that option to start the recovery process.
Once the setup is done, you will get your backup files again.
Option 3. Recover Deleted Oppo Phone Private Photos from Google Drive Backup
If you don't have the backup files on your phone but on Google Drive, then you're good to go since you can still get them. All you need to have is internet connection so you can get connected to Google Drive Backup.
The steps to recover them are pretty easy too, like this:
Reset your phone and fill all the requirements for the process.
At the backup part, choose A backup from the cloud.

Fill out the data with the Google account that has your backup.
At the choose your backup section, tap on the backup you want to restore.
Tick the file types, apps, and passwords you want to restore.
After you've finished choosing the files, click Restore to get the files.
Conclusion
If you ever lose your files from an Oppo phone private safe, don't fret. There are different ways to recover deleted photos from Oppo phone phone private without computer, whether it's offline or online. But if you have no backup, you can use D-Back for Android. It's easy, fast, simple, and will recover files with ease. Download D-Back for Android now and get your missing files!