As a lover of YouTube, you may want to download some videos to watch later while offline. This is actually pretty common, which is why YouTube has that feature on the platform. Now, after using all that time downloading these videos on your android device, just imagine going back there to watch and find that, for some reason, there are no longer there. It can be frustrating, right? Don't worry, though, as there is a way you can recover YouTube Downloaded videos on android, which is what we are going to focus on today;
Part 1.Best Way to Recover YouTube Downloaded Videos on Android with a Professional Tool
One of the best ways to recover your YouTube videos is by using iMyFone D-Back Android data recovery, a top-notch video recovery tool for any form of video lost in any android device. You can use this software to recover lost/deleted downloaded YouTube videos from your internal storage. The software comes with several excellent features, including;
An excellent filter and preview feature

Advanced algorithms for thorough scanning

Can recover data lost in any manner

Supports videos in any format

Pretty easy interface
With regards to recovering your videos, here is a step-by-step process
Step 1.Download, install and launch the D-Back Android software on your PC. Connect your Android device to your PC with a USB cable. Once on the interface, select Recover Phone Data, and then navigate to the location where the data was stored.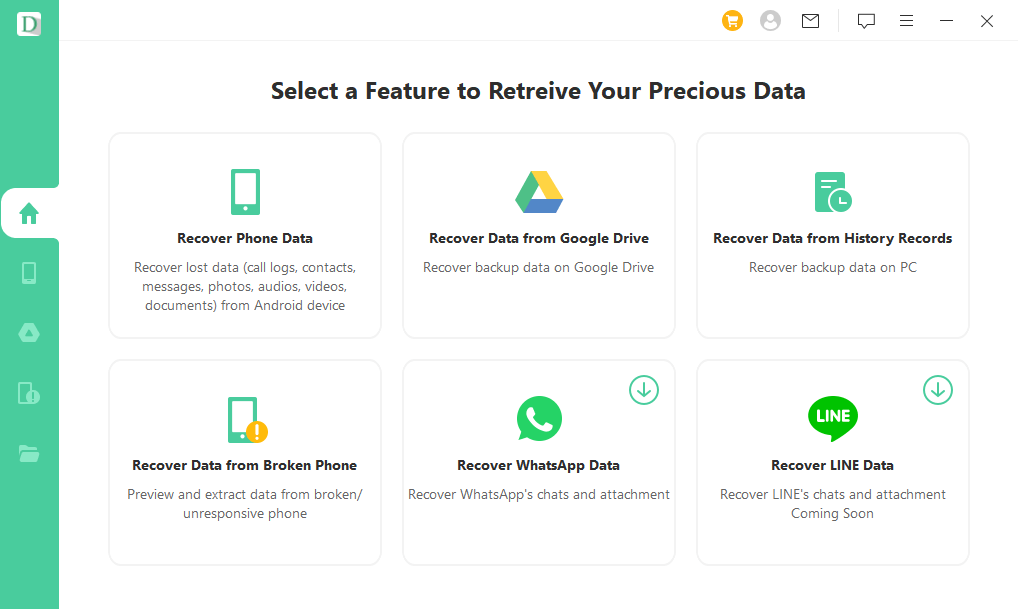 Step 2. Click scan, and give the process a few minutes to complete to recover all the lost data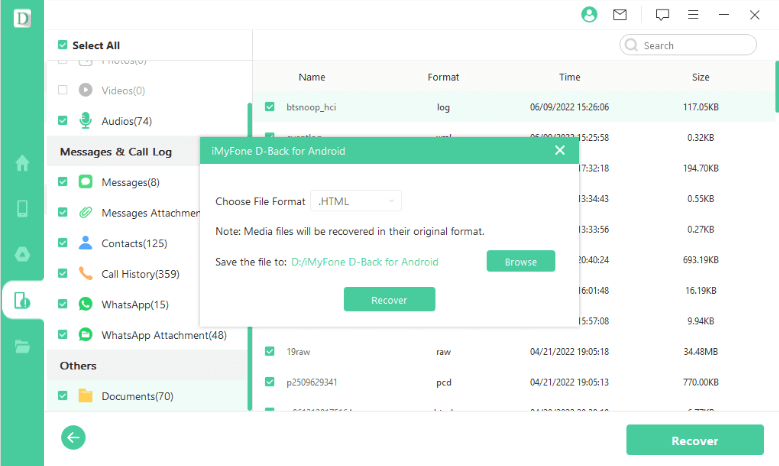 Step 3. After the scanning, preview and check the recovered videos to ascertain that they are indeed the ones you want. Then, select the specific videos that you want to recover and click 'Recover.' This will restore the videos to your YouTube page.
Part 2. Another Way to Recover Deleted YouTube Videos on Android
2.1 Recover Deleted YouTube Videos Using Web Archive
When you realize your YouTube videos are missing, you can use the web archive, which allows you to see the deleted videos you previously uploaded. So, here is how it works;
Step 1 – Login to your YouTube email and check the emails you received after downloading or uploading the video.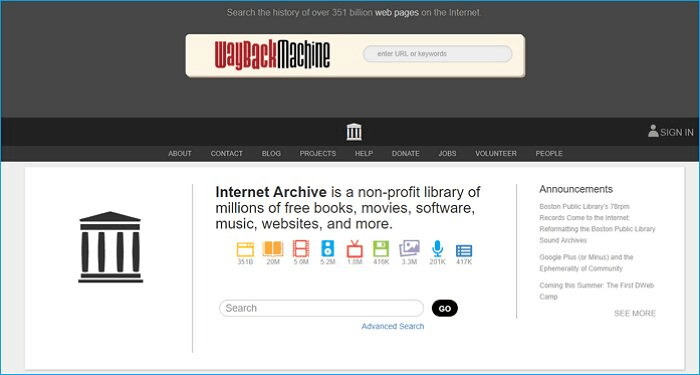 Step 2 – copy the deleted video's URL, navigate to archive.org, paste the link, and click search.
Step 3 – you will see the deleted video and have the opportunity to download it again.
And if there is no link, if you remember the video's title, just search for it again on YouTube and download it again.
2.2 Get back lost YouTube Videos by contacting Help Support
If you can't find your videos and can't understand what happened to them, you can also contact the support team, and they will help you recover your videos. Here is how you can do it;
Step 1 – sign in to YouTube
Step 2 – click on your profile picture and then Send Feedback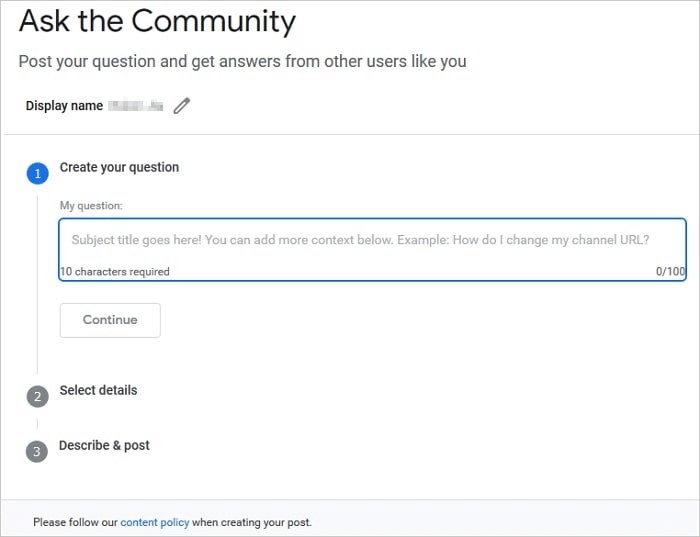 Step 3 – describe your issue in detail, and you can also include screenshots, if possible, just so that the support team will be able to understand your problem
Step 4 – once you hit Send, the support will find a way to assist you in recovering your videos.
Part 3. FAQs about YouTube Downloaded Videos on Android
3.1 How to download YouTube videos on android without premium?
Without YouTube premium, you can use a third-party app like the 4K Video Downloader to download videos from YouTube; here is how you can do it;
Step 1 – Install the 4K Downloader to your Android device
Step 2 – go to YouTube, and open the video you want to download.
Step 3 – Click the Share button found under the video and then choose the Copy Link Option
Step 4 – Open the 4K Downloader and go to the settings to set your preferred quality and format preferences.
Step 5 – paste the link you copied on YouTube and click download.
3.2 How to delete YouTube videos on android?
If you want to delete your downloaded YouTube videos, follow the following steps;
Step 1 – sign in to YouTube
Step 2 – tap Library and navigate to your videos. There you will see all your downloaded videos.
Step 3 – next to each video, there is a 'More' option, so click on it and then 'Delete.' Then tap Delete again to confirm that you really want to delete.
3.3 Where are downloaded YouTube videos stored in android?
To find your downloaded YouTube videos, sign in to your YouTube account > go to Library > and then select Downloads. There, you will find all the videos you have ever downloaded on YouTube.
Final Thought
As you can see, losing or deleting your YouTube videos should no longer worry you, especially if you don't remember the video titles. iMyFone D-Back Android recovery tool allows you to recover videos relatively quickly, and it will only take a few very simple steps. Just get it today and see for yourself!