Most of us use bookmarks when we want to save important pages. But it gets to a point where you may need to edit or delete some of the old bookmarks that you no longer need. However, when doing this, you might accidentally delete crucial chrome bookmarks, which is problematic. If this happens to you, don't worry, as there is a way you could recover the bookmarks from chrome on android, which we will discuss in this article.

Part 1. How to Recover Deleted Bookmarks from Chrome on Android without A Backup?
It is one thing to recover deleted chrome bookmarks when you have a backup, but it is another to try and restore them without a backup. If you have a backup, you can restore the bookmarks by clicking the Undo button or resetting Sync. But if you don't have a backup, you will definitely need to have a much better solution to restore all the crucial chrome bookmarks. So, iMyfone D-Back Android data recovery is a top-class recovery tool that can recover deleted data/files regardless of how they were lost. This tool will conduct a thorough scan on your Android device and be able to extract all the deleted Chrome bookmarks and literary any other data that you have lost, and it only takes a few simple steps. Here are the said steps:
Step 1 – install and launch the iMyFone Android data recovery on your PC. And then, connect your Android device to the PC with the help of a USB cable. Then click Recover Phone Data.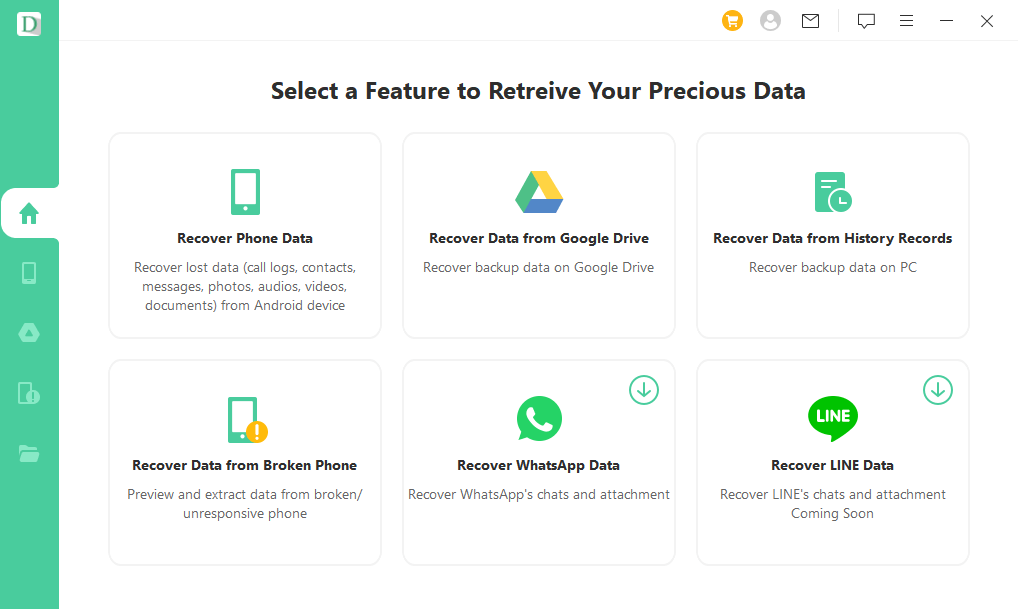 Step 2 – select the location of the bookmarks and click scan. Give the process time to complete, as it may take some time.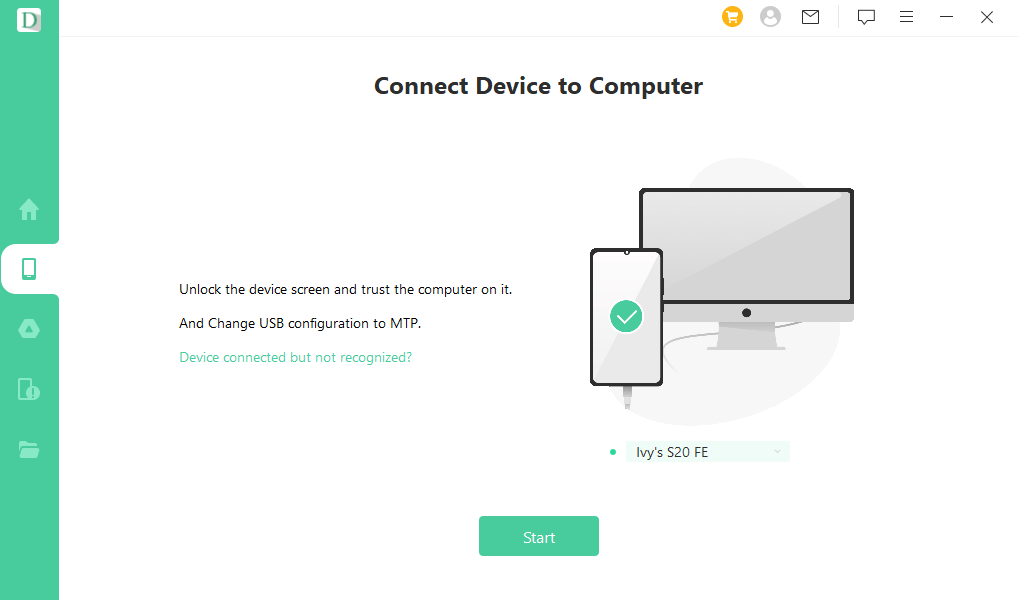 Step 3 – once the scanning is over and all the recoverable bookmarks have been extracted, you can selectively preview and check the scanned files. For the ones you want to recover, just select them and click Recover.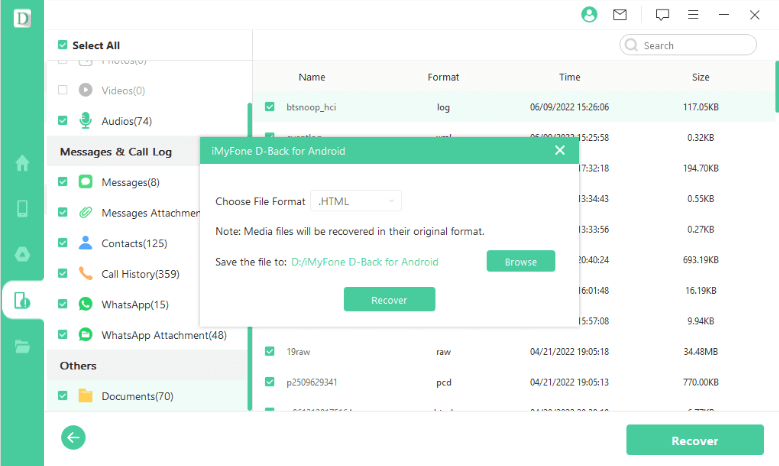 Part 2. Other Methods to Recover Deleted Bookmarks Chrome on Mobile
There are multiple ways to restore Chrome bookmarks on your Android device. Here are the top two;
2.1 Recover lost bookmarks chrome from android using undo option
Just like in windows, Chrome in Android also gives you the Undo option, which allows you to restore deleted bookmarks. He is a step-by-step process on how to do it;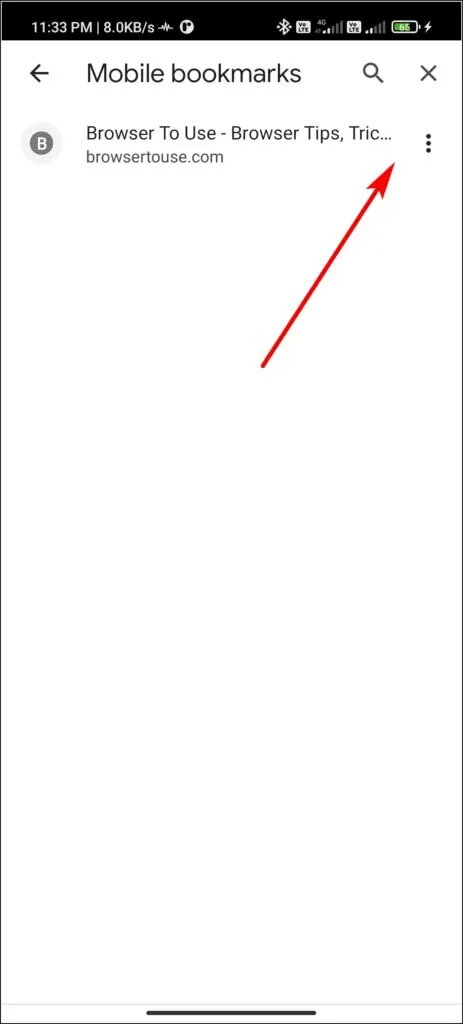 Step 1: After you accidentally delete your bookmarks in Chrome, you will see an Undo option at the bottom of your screen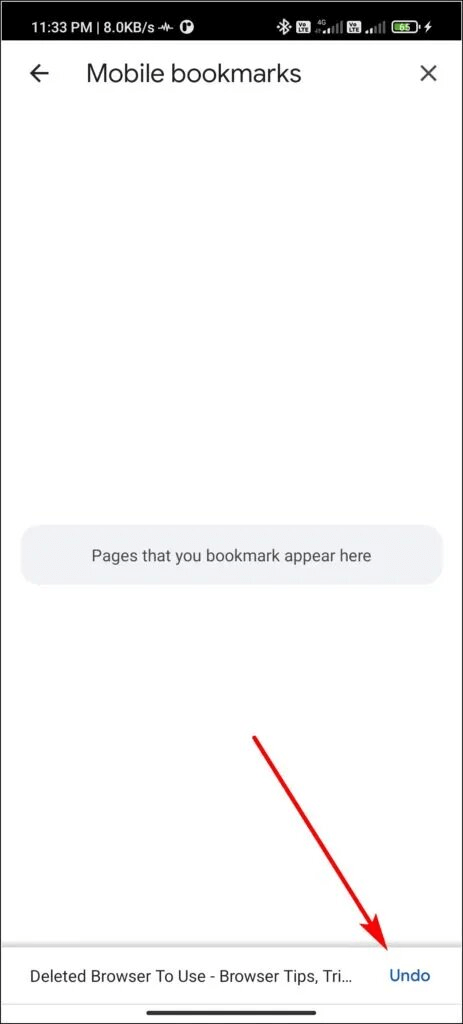 Step 2:Click the Undo button to restore the files you just deleted.
2.2 Restore deleted bookmarks chrome from android by resetting Sync
If the Undo button is not there, there is another way you can recover your bookmarks in Chrome. As you may know, Google syncs your browser data across different platforms in an attempt to create a seamless browsing experience. You can use this to recover your lost bookmarks as well. For instance, if you delete your bookmarks on your PC, chances are that they are still intact on your android chrome. So, how can you restore the bookmarks? Here is how;
Step 1 – on the android device where you lost the bookmarks, go to chrome.google.com/sync.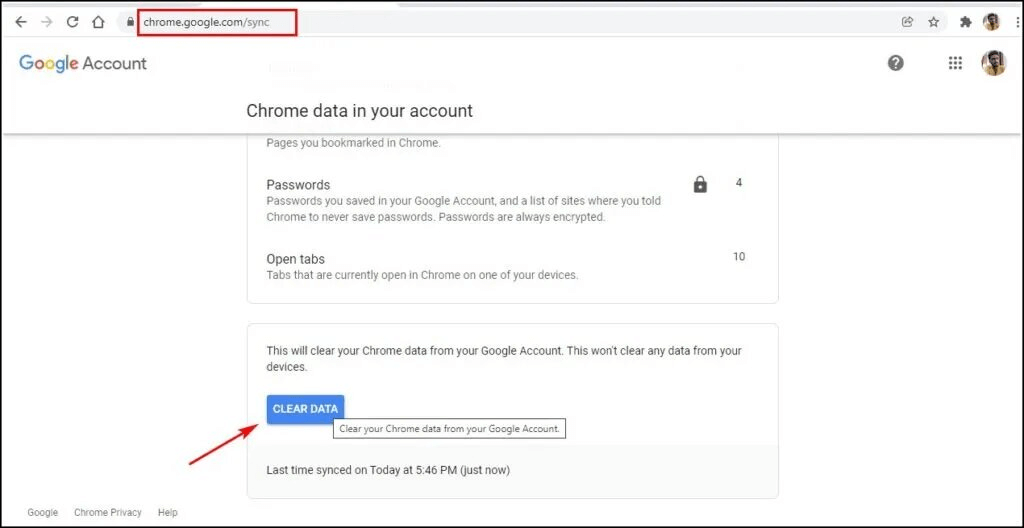 Step 2 – at the bottom of the opened page, click on Clear data
Step 3 – Click OK on the popup window. This will clear all the data synced from chrome servers, and it stops Sync across all your devices.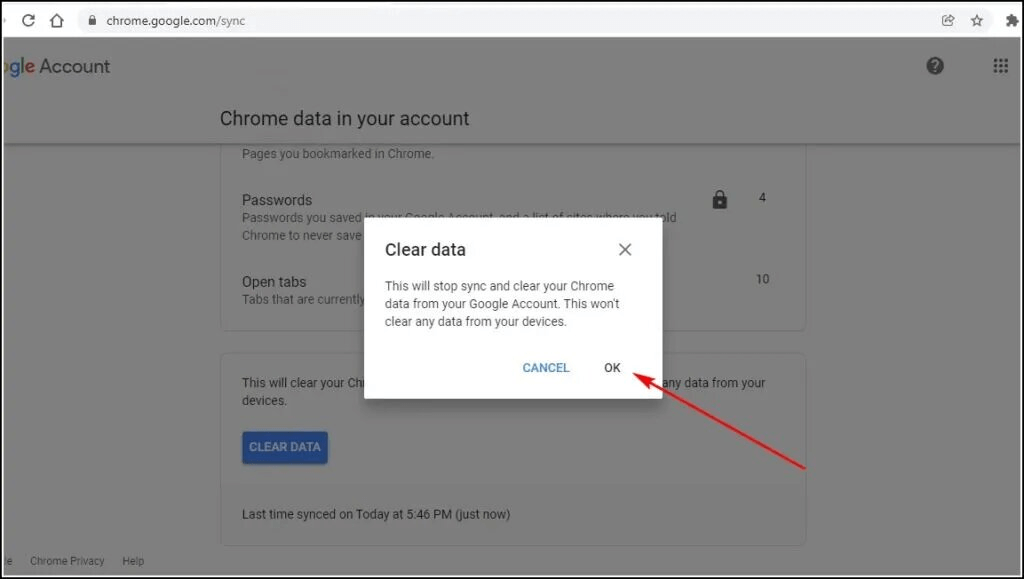 Step 4 – open chrome from a different device (your PC) where the bookmarks are still intact
Step 5 – then log in and turn Sync on. This will re-upload data to your account, which will include all the bookmarks.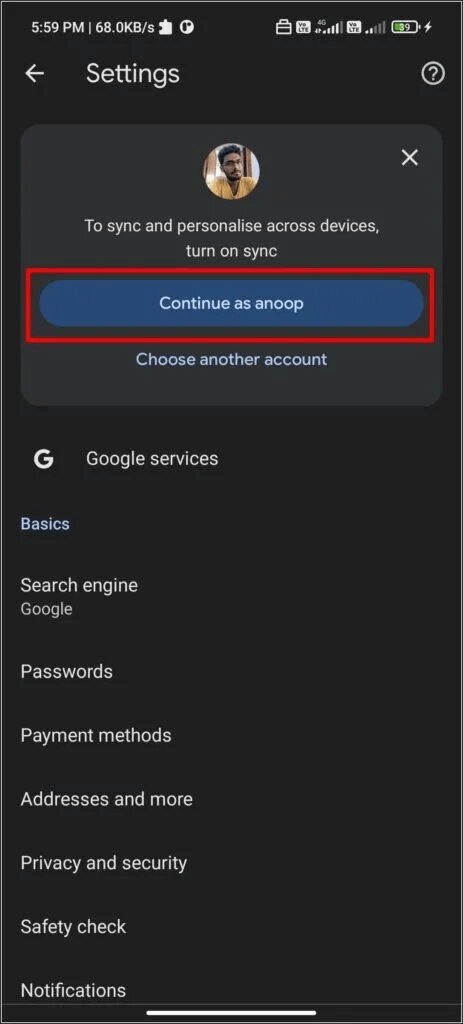 Step 6 - on the device where you deleted the bookmarks, open it and sign in to your account, and the bookmarks will be restored.
Part 3. FAQs about How to Recover Old Bookmarks in Chrome
3.1 How to delete all bookmarks on Chrome android?
Go to settings > Apps > Chrome, and then on Disable, press"Force Stop". On Storage, tap Clear Data and Clear Cache. Then Disable all permissions.
You can also delete your bookmarks on your PC, which will automatically be deleted on your phone once you open it.
3.2 How to export bookmarks from chrome android?
Step 1 – open chrome on your android device and then go to Menu.
Step 2 – go to Settings and tap on Sync
Step 3 – turn on the slider to sync everything, and make sure that you tick all the boxes of all the pages you are looking to sync
Step 4 – go to chrome settings on your PC > Bookmark > Bookmark Manager.
Step 5 – then, choose Export Bookmarks and name the export file.
Step 6 – set the format and location where the file will be saved. Then click Save!
3.3 Why did my bookmarks disappear in Chrome?
Bookmarks in Chrome may disappear for several reasons. But the most common one is the user deleting them unintentionally. Other reasons include Chrome updates or crashes.
3.4 Where are bookmarks stored in chrome android?
On your Android phone, bookmarks are stored in Chrome app data in internal Storage. Just open Chrome app settings and then go to the Bookmark option, and you will see all your bookmarks there.
3.5 How can I recover saved bookmarks in Chrome after reinstalling or updating?
After you update or reinstall your system, chances are that you will lose your bookmarks in the process. So, the best way to ensure you get them back is through iMyFone D-Back data recovery. You will be able to restore your bookmarks with three easy steps: opening the software; scanning the location; and, lastly, recovering all the bookmarks and any other files you may have lost.
Final Thought
Bookmarks are important, and when you accidentally delete them, it could be problematic. But the good news is you can always restore bookmarks without backup using a simple tool like the iMyFone data recovery tool. You will have all your bookmarks in minutes with only three simple steps. The tool is easy to download and use, even for beginners. So, get it today!