An APK extension stands for Android Application Package file, which is very similar to ZIP files. An APK file contains all the necessary files for a single Android program. APK files are crucial as they are important for Android to install every application downloaded from Google Play, hence it can sometimes be a menace if you accidentally delete them. So we will help you recover deleted APK files on Android easily and quickly!
Reasons for the Loss of APK Files from Android Phones
But first, let's go over how you can lose APK Files. The most susceptible way is by accidental deletion. Except for that, formatting storage device on Android phones can also cause the loss of APK files. When APK files are stored on externally attached memory device instead of internal memory, then formatting the card will erase all files including APK files that are saved on it. The other ways of losing APK files are uncommon, including corrupt storage, viruses, overwriting of files, etc. Corrupt storage ranks as the second cause of APK files deletion because faulty hardware results in data loss often. To prevent this one, you should use dependable storages that are less prone to create any issues.
Go Through How You Can Use This Tool to Retrieve Deleted APK Files on Android
D-Back Android
Deleted APK files can be retrieved using iMyFone D-Back (Android). This software takes a few simple steps to recover deleted APK files efficiently and without any data loss. It's a trustworthy application since it's recommended by renowned medias like CNET.  Here are a few other features of this software: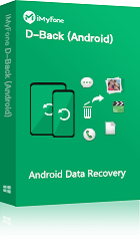 1,000,000 Downloads
Features
It's a reliable recovery tool which boost a high success rate to get deleted APK files back to your Android device.

Allows you to freely preview the deleted APK files before the recovery process.

Three recovery options are available to choose, you can even retrieve the deleted APK files from broken Android device.

Supports to run on Android OS 2.0 to 9.0.
Here are the steps to use D-Back Android to recover the deleted APK files:
Step 1. Choose the recovery mode which is suitable for your case.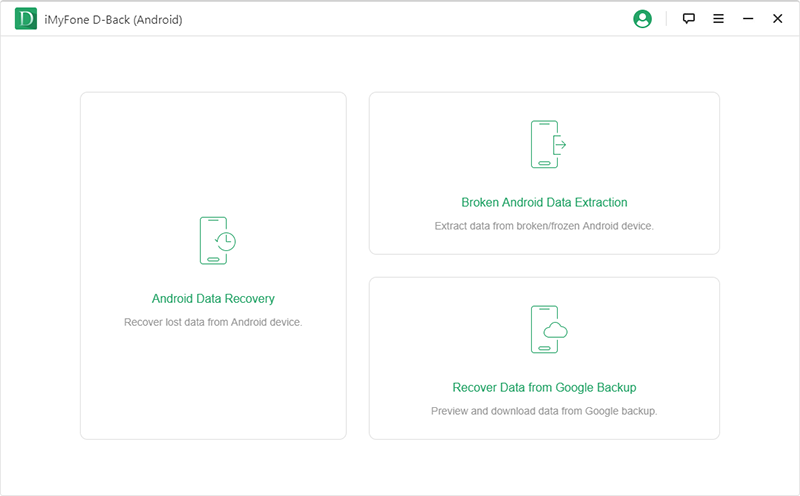 Step 2. Select your device name and model.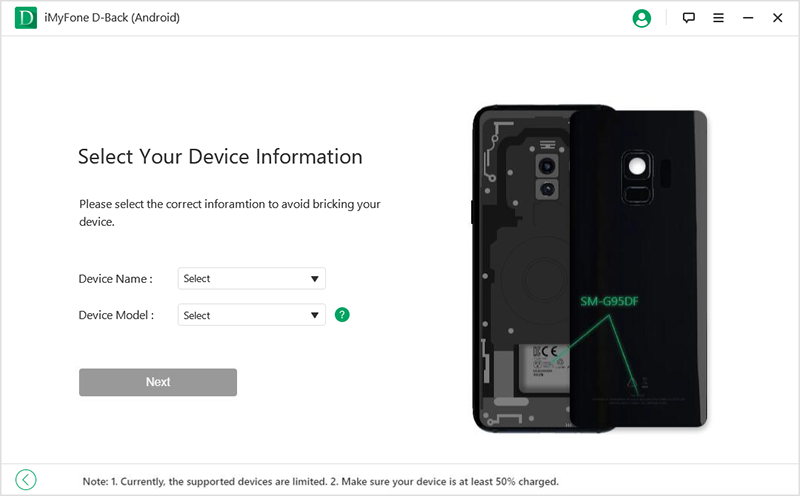 Step 3. Upon selection of the model of your Android phone, the software will start downloading the suitable package of the firmware. You will then be taken to a set of instructions that must be followed to put your Android phone on Download Mode.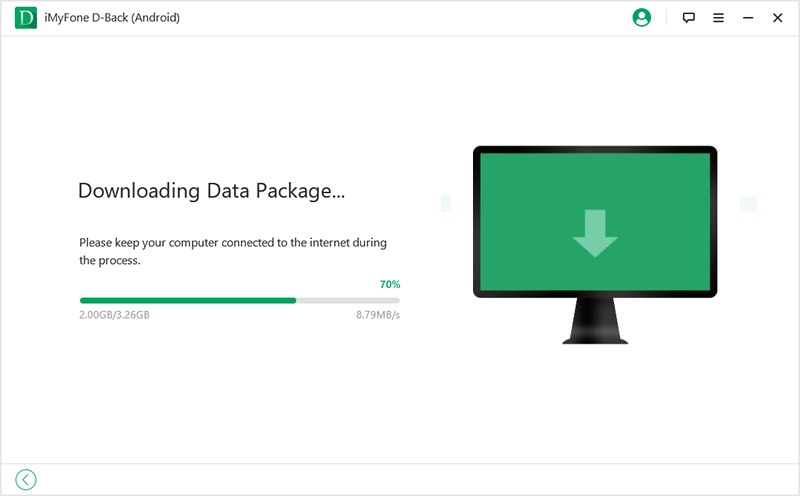 Step 4. Then connect your device to your PC.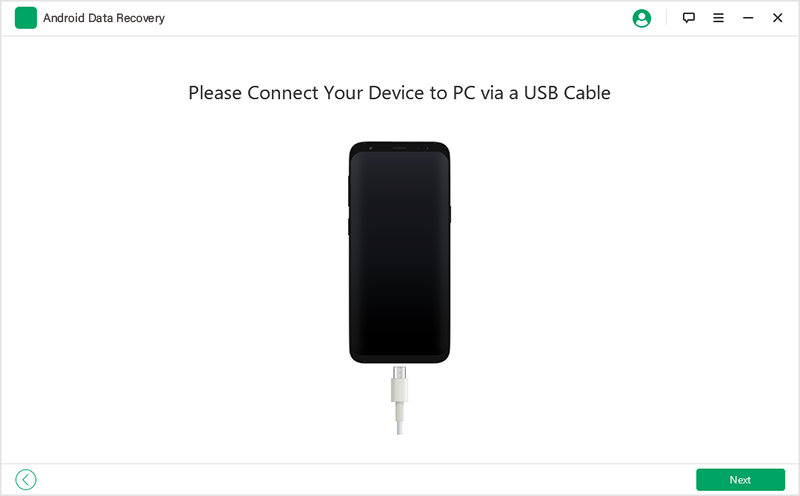 Step 5. Before the scan, it will ask you to choose the types of data you want to recover, choose "Documents" data type since the deleted APK files will be in it.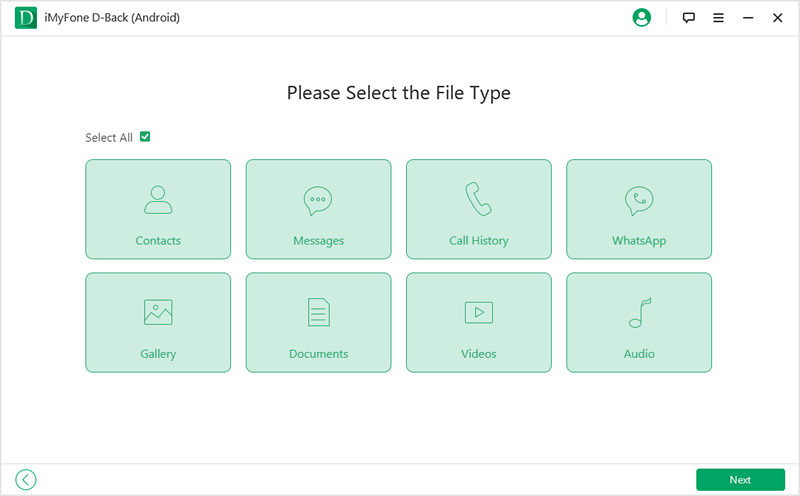 Step 6. After a successful scan, select the APK files that you want t to retrieve and click on "Recover" button.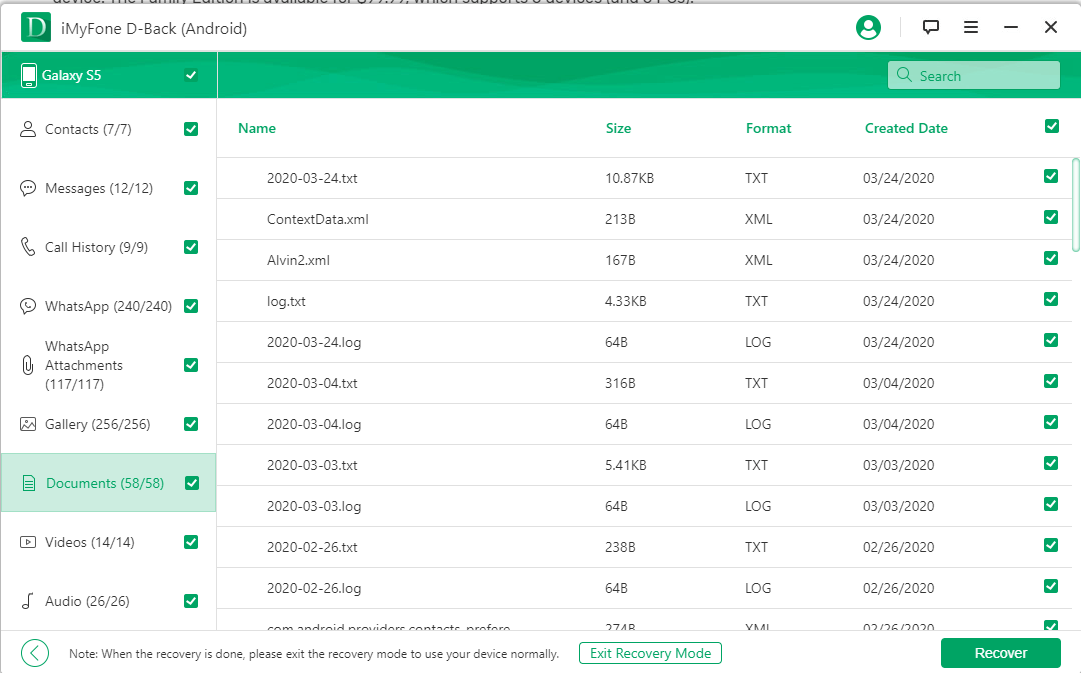 Points to be remembered: The deleted APK file is recoverable for a short period, so instead of using your device to do anything, it is better to start recovering those APK files as soon as possible. Because the file will quickly get replaced by other data and the chances of this happening increase with time and usage. APK files are downloaded from browsers, so another important thing is not to download anything from your browser as that new file will replace the APK file which you want to recover.
Bonus Tips to Avoid the Loss of APK File Lose on Android
Here are some tips to avoid losing APK files from your Android devices:
Backup them regularly.
Keep multiple files in multiple places, such as in external storage.
Use cloud storages to save your APK files.
Burn to a CD, DVD, or Blu-Ray Disc.
Use reliable devices to store.
Double-check before the deletion.
Following these tips will help to prevent any APK file loss in the future. Be sure to follow at least three of these tips at all times.
Conclusion
APK file is an essential part of everyone's lives and holds great value. Still, the responsibility of keeping it safe is solely up to the owner. Moreover, the knowledge of retrieving deleted APK files on Android is also necessary as there are situations where human error plays no role. It is always a good idea to keep them behind locks and with multiple backups. All of the work might seem hectic but in the end, proves to be extremely useful in dire need.