Learning how to retrieve deleted call log on Samsung is crucial for when you delete your call logs. You would also need this knowledge if you format your device and lose important call logs.
By default, users cannot access Samsung's Recycle Bin. When you delete your call history from a Samsung mobile phone, then the call logs are marked as useless and hidden in this invisible recycle bin until rewritten by new data.
To avoid your just deleted call logs from being lost permanently, you should stop using your Samsung device and get a pro call log recovery tool. Nobody loves losing essential files, but don't panic. In this article, we have stipulated ways to retrieve deleted call log on Samsung phones with or without a PC. 
What Causes Samsung Call Logs Loss?
Losing relevant data, no matter how small it is, is annoying, especially when you will need this data in the future. Most times, these deleted data can't be recovered easily – examples of these are your call logs.
A mobile device stores thousands of phone numbers. When you exceed your maximum, you can't have another number stored on your device. In the quest to make space, you might delete your call logs without saving the essential contacts. Aside from accidentally deleting your call logs, below are a few other reasons you lost your call logs. 
Lost or stolen phone
Due to a malware or virus attack on your device
An Android software update or software failure could lead to contact loss
Reformatting your mobile phone
After a factory reset
Overconfidence stemmed from believing you will remember the number by heart
What Can You Do Immediately After Losing Call Logs? 
By default, contacts, call logs, and text messages are stored on Samsung's internal memory or SIM card. Like we said in the introduction, after deleting the call history on Samsung, those deleted call logs will be stored in the inaccessible recycle bin until overwritten by newly deleted data. 
When your call history is accidentally deleted, the first resolve is to stop using the phone. Turn off your internet connection to avoid impromptu device updates and protect your memory card from any physical damage. The aim of all this is to avoid rewriting your deleted call logs still in the your device. 
How To Retrieve Deleted Call Logs On Samsung Galaxy - Top 3 Ways
There are many ways to get back your lost call logs on Samsung phones. We have the three best methods. You will see how to retrieve deleted call logs on Samsung without PC, with a cloud backup, and using iMyFone D-Back for Android.
Way 1: How To Retrieve Deleted Call Logs On Samsung Via D-Back Android
Different reasons must have lead to the loss of your call logs, following standard methods may not get you what you deleted. This is were iMyFone D-Back for Android comes in. 
iMyFone D-Back is a professional computer software that will recover deleted call logs on your Android irrespective of how you lost it. Using this program, you can restore your lost call logs quickly with or without a backup.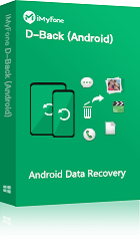 1,000,000 Downloads
Key Features Of iMyFone D-Back
iMyFone D-Back (Android) ensures the safety of your call logs and other data on your device. It doesn't save your call logs or share with third parties.

With D-Back for Android, all the lost or deleted data can be recovered, e.g., call history, audio files, MP3, MP4, AVI, documents, etc.

It is capable of retrieving deleted call logs directly from your device or from the Google backup.

D-Back Android allows you to preview your call logs before the recovery. 

You can get back your lost call history from Samsung J7/J6/J5//J2/S9/S8/S7/, not taking into consideration the scenario it was lost in, including system crash, accidental deletion, blank screen, virus attack, broken screen, etc.

D-Back for Android recovery tool takes things further by allowing you to retrieve your deleted call logs without any backup.

It has a high-speed recovery rate.
Steps To Retrieve Deleted Call Log On Samsung With D-Back
Step 1. From D-Back (Android) official site, download and install the program. After installation, launch it and select a recovery mode from the three options. Click the "Start" button from the "Android Data Recovery" tab.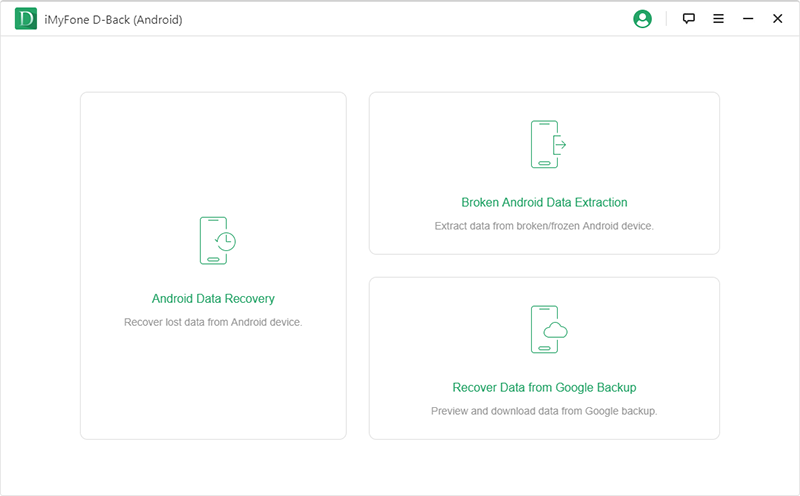 Step 2. When prompted, confirm you are using a Samsung device. Next, select your device name and model from the list offered, then allow D-Back to automatically download the matching data package.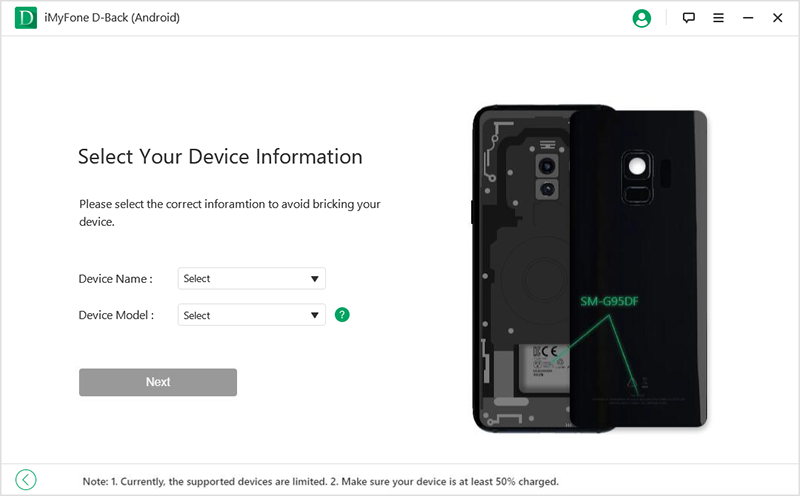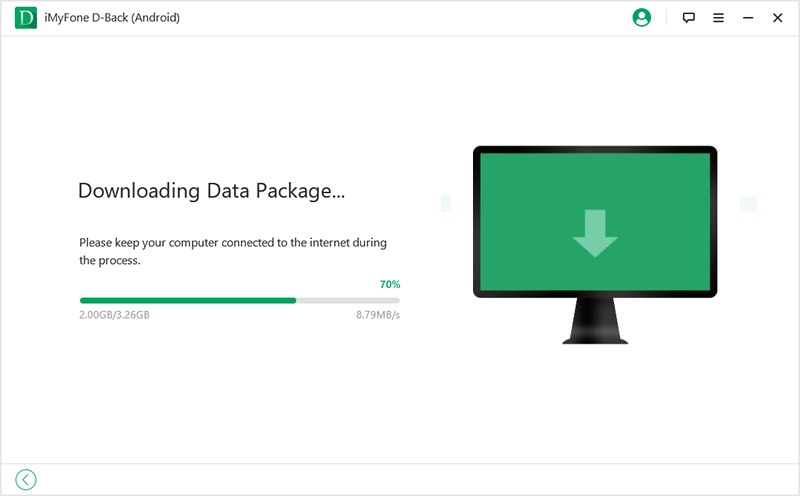 Step 3. Follow the on-screen instructions to put your device in downloading mode. Connect your Samsung device to your PC with a working USB cable.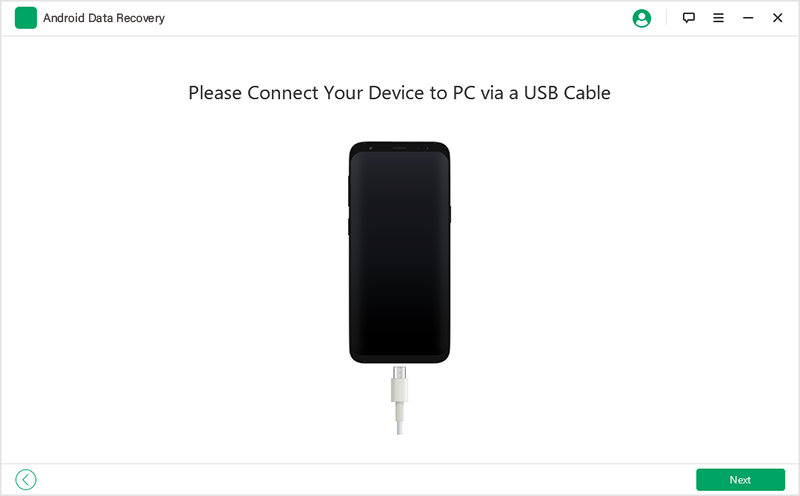 Step 4. In the recovery interface, choose the file type you want to recover from the options given, in this case; Call History. D-Back starts scanning your device for lost call logs.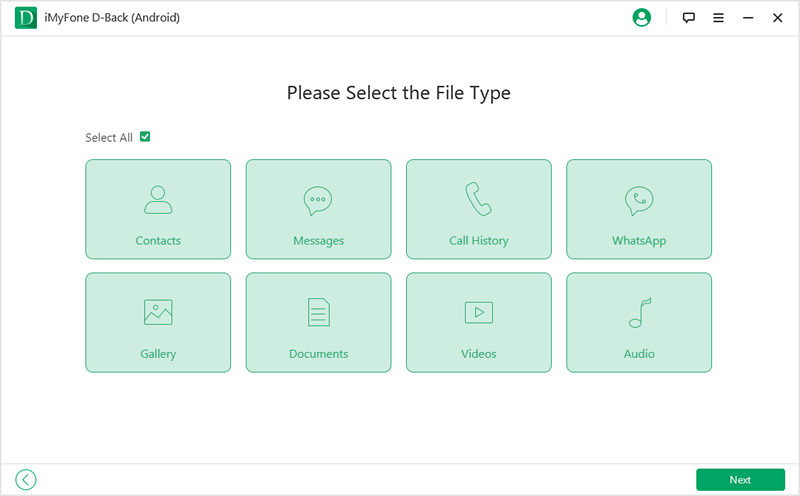 Step 5. The program now lists all the lost call logs on your Samsung. Preview and then select the call log you wish to recover, next, click the "Recover" button to complete recovery.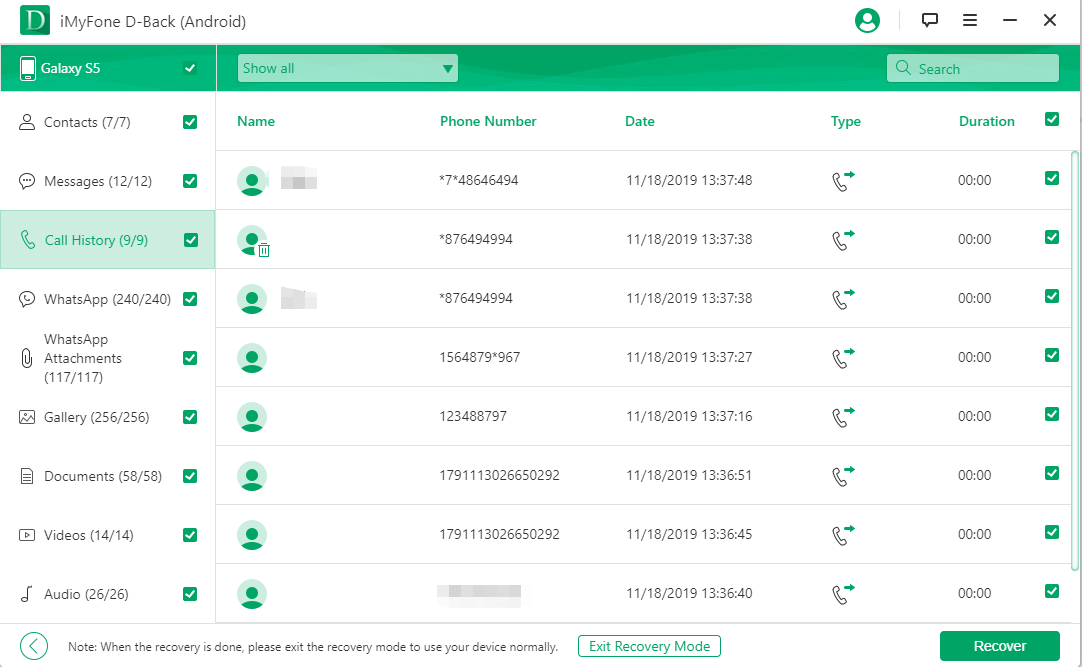 Way 2: How To Recover Deleted Call Logs In Samsung From Samsung Cloud Backup
Using Samsung cloud backup, it is possible to retrieve your call logs too. The most obvious downside of this method is, there must be a backup available already for you to recover your lost call history. So, in a scenario where you have no backup available or have lost access to your Samsung account, it is impossible to retrieve your lost call history.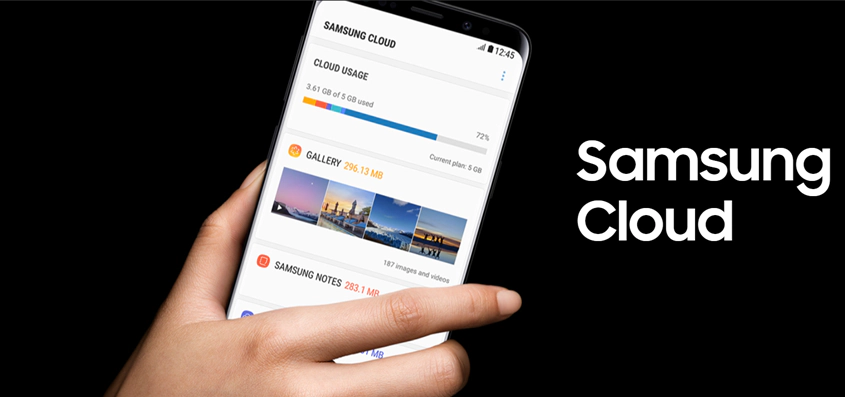 Steps To Recover Call History With Samsung Cloud Backup
From your Samsung app tray, open the "Settings" application, next select the "Account" option and then choose your "Samsung Account," therein tick the "Restore" box.

From the list presented, find the "Call Log" option and choose it. Below your screen, click the "Restore Now" button.
Way 3: Retrieve Deleted Calls On Samsung Without PC
You currently have no access to a PC, and you are seeking how to retrieve deleted call log on Samsung without PC. We will go about this using free software called Undeleter. This application can restore multiple data like call logs, documents, images, etc. on your memory card.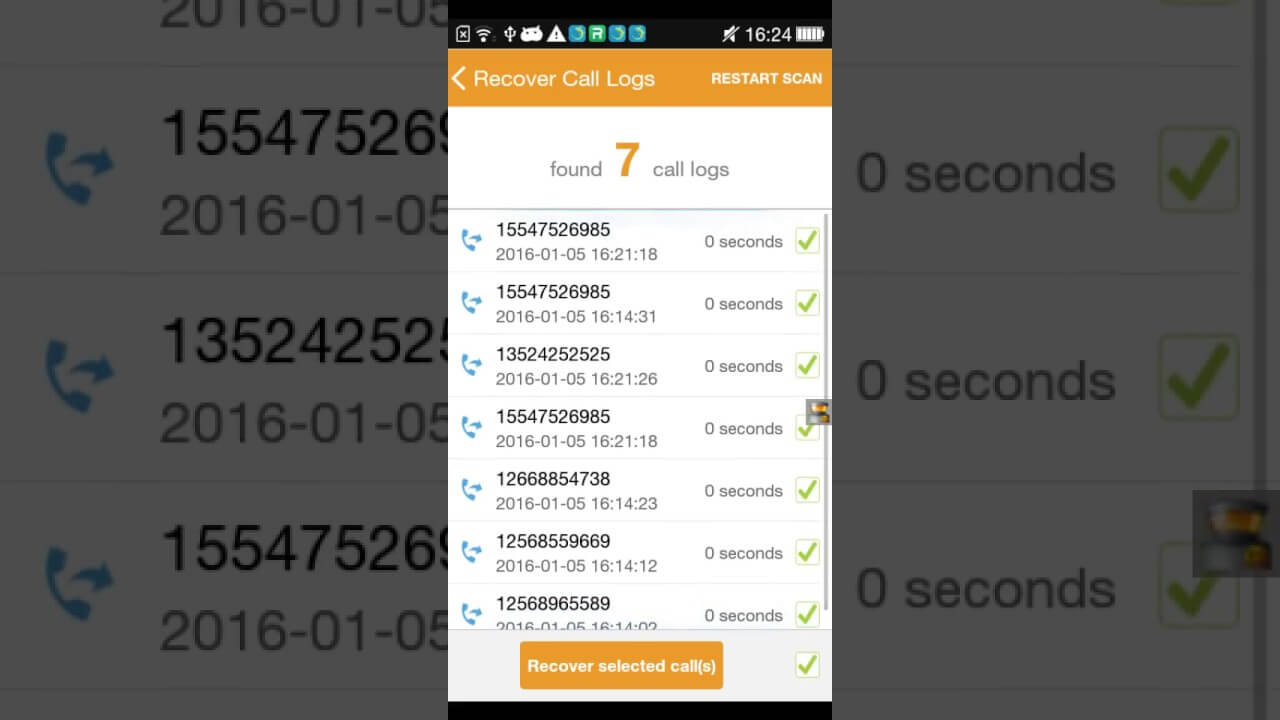 Note: To be able to use Undeleter, your Samsung device needs to be rooted. It asks too much and is a significant downside for any Android device.   
[Steps] How To Retrieve Deleted Call Log On Samsung Without PC
Download and install the Undeleter app on your Samsung phone. Launch it and select the "Next" option from the welcome screen. Tick the "Allow" box to permit root privileges then tap "Next" to continue.

Choose the "Call Logs" icon. Undeleter then scans your device and allows you to preview the lost call logs. Download the call logs you want, then click on "Save" and select "Restore" to commence the process. 
Tips On How To Backup Call Logs On Samsung Galaxy
You've learned how to retrieve deleted call log on Samsung with different methods, herein we've given two options to backup your data. 
Option 1. Backup Data Through Samsung Kies
With Samsung Kies, you can also backup and restore your device. Samsung Kies is a tool designed for backing up email accounts, contacts, audios, galleries, videos, call logs, messages, and much more. 
Samsung Kies works with WiFi network only, and it is compatible with both Mac and Windows computers.
Option 2: Samsung auto back up
Samsung devices offer a method to auto back up your device. This will automatically back up your mobile as often as you instructed it to. 
Steps To Use Samsung Auto backup
Launch Samsung's Settings app.

Scroll down and then select the "Backup & Reset" option. 

Turn on "Backup My Data" and also "Automatic Restore."

Done, backup complete. 
Conclusion
By getting to this point, you should now know how to retrieve deleted call logs on Samsung no matter with or without a PC. You have also learned how to get back your lost call logs from a cloud backup and by using the highly recommended data recovery tool iMyFone D-Back (Android). 
Not only that, this guide also showed you how to back up your Samsung device using Samsung Kies and the Samsung auto backup to its cloud storage. Hopefully, by reading this guide, you can now retrieve all your deleted or lost call logs easily.