Maybe you're in the process of looking through your gallery and oops! You delete an image (or several) by accident. Or maybe a virus attack corrupts your images and files. But you are in luck because there are state-of-the-art best free deleted photo recovery apps for Android without root that can help Android users recover images caused by whatever reasons, including accident deletion, system crash, water damage, etc.
Primary Reasons for Deleted/Missing/Lost Images on Android
In daily life, accidental deletion of pictures may happen regularly. Yet there are still some other reasons that cause the loss of photos. So, before getting into the best free deleted photo recovery apps for Android without root, you should first learn the common causes of photo deletion:
Hasty removal of memory cards

Memory card formatting error

Virus attack that corrupts files

Accidental deletion

Clicking photos without pauses

Using one memory card on different gadgets

Ignoring full memory warning

Ignoring low battery warning

Unexpected power failure

Incorrect ejection of memory card
Best Free Deleted Photo Recovery Apps for Android without Root in Google Play
Whichever the reason that causes the loss of your photos, there are some possible ways to get them back. With top 5 best free deleted photo recovery apps without root enlisted below, you can download them in Google Play:
Option 1: Dumpster Photo Recovery Android App Free without Root
With Dumpster, you can recover not only photos but also music and video files. You can also restore deleted text messages and other text-related documents including doc and txt. The apk runs in the background and automatically sorts the files, which greatly avoids the hassle during the process and enables you to use your phone without being disturbed.
It has a simple interface that helps you preview the files before recovering and involves an easy photo recovery with a single tap on your screen.
Pros
It is not mandatory to root your device.
Uses a special lock screen, well protects your privacy.
It can work without the connection of the network.

Cons
You must root your device to make it perform better as it allows a deeper scan on your device.


Option 2: Undeleter Photo Recovery Android App Free without Root
Undeleter is a free app that allows users to recover their photos from either the internal memory or SD card. But in order to fully access the app's recovery system, you will need to enable root access on your Android. It supports the recovery without root access but the results won't be effective. You can also preview the files before final recovery and you can create a backup file that downloaded from Dropbox and Google Drive. It can sync to cloud storage as well.
Pros
You can freely choose from the 2 options of recovery.
High capability of recovering a photo in its original state.
It provides you a previewing feature.
Capable of creating a cloud copy.

Cons
Free, but users have to navigate around annoying ads on their interface.
Requires root access in the case of recovering from internal memory.
It requires a key for more comfortable use.
There is a probability that photos either can't be recovered or the original photos may become compressed during the recovery process.


Option 3: Restore Image
With over a million downloads in Google Play, Restore Image is a popular photo recovery app for android. It can recover deleted images from the internal memory or SD card. Rooting your device is not necessary with Restore Image. It simply scans your entire device and recovers images in the JPG and PNG format. Unfortunately, it might make it a bit slow when it scans your device compared to similar apps.
Pros
Free, and super easy to use.
Does not require a backup of photos.
Recovers images in JPG or PNG format without rooting.

Cons
It's impossible to recover pictures when you have cleaned the cache files and memory on your device.
It is not applicable to Android phones which are unable to work: including damaged and broken phones.
Slow in recovery by comparing it with other apps.


Option 4: DigDeep Image Recovery App
This apk has a free version and doesn't require you to root your device. This app searches SD cards and internal storage for restoration. DigDeep features an intuitive interface that makes it easy to use. The scan process may take a few minutes depending on the file size. Once the scan is complete, a new screen will appear that contains folders with the recovered images. You can check the images for recovery and press the restore button.
Pros
Scans photos from both internal memory and SD cards.
No need to root your phone.

Cons
The image quality may be compressed after restoration, and the file may be damaged without chances of recovery.
Only supports the recovery of images.


Option 5: The Best Free Android Deleted Photo Recovery Software without Root on PC/Mac: D-Back for Android
D-Back Android is great for recovering photos for your Android device. Unlike other apks, it's a deleted photo recovery tool requires to be installed on PC/Mac. It's safe to use since it's installed on PC instead of your Android phone, and it won't affect the current data on your device. Retrieving your photos with D-Back Android is simple and fast. You'll have your photos back in no time in just a few steps!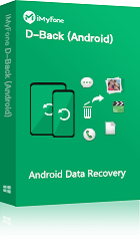 1,000,000 Downloads
Main Features
Not only does D-Back Android support deleted photo recovery, but it also can recover messages, contacts, videos, audio, WhatsApp, call history, and documents.

Recover photos lost for System Crash, Water Damage, Black Screen, even Broken Screen.

D-Back also has the option to filter and preview the photos you want to retrieve.

Can be used across all your Android devices including phones and tablets, supports running on Android OS 2.0 to 9.0.

Works on rooted and unrooted Android.
Follow these steps to how to use D-Back Android photo recovery software without root:
Step 1. Download and install D-Back Android on your PC.
Step 2. Launch it, select a recovery mode according to your situation.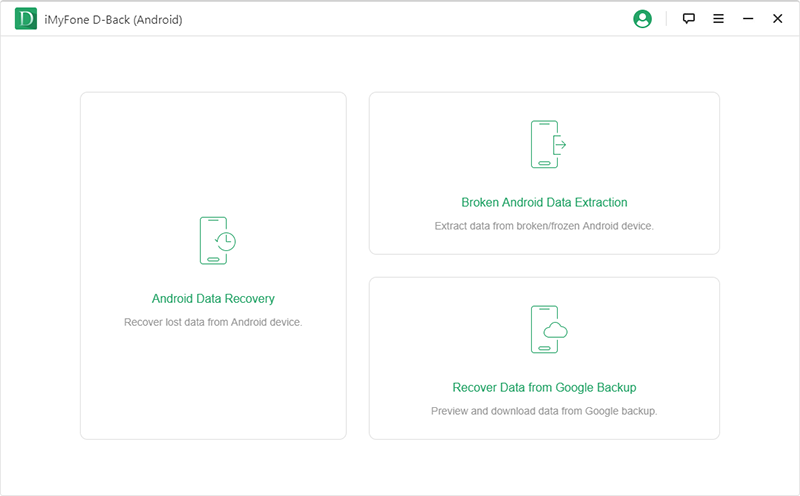 Step 3. Confirm your device information: select the device name and model, it'll automatically download the data package for you.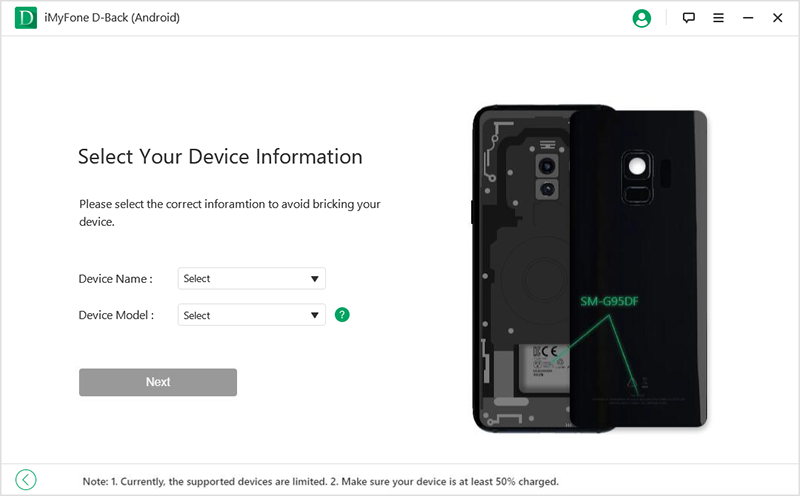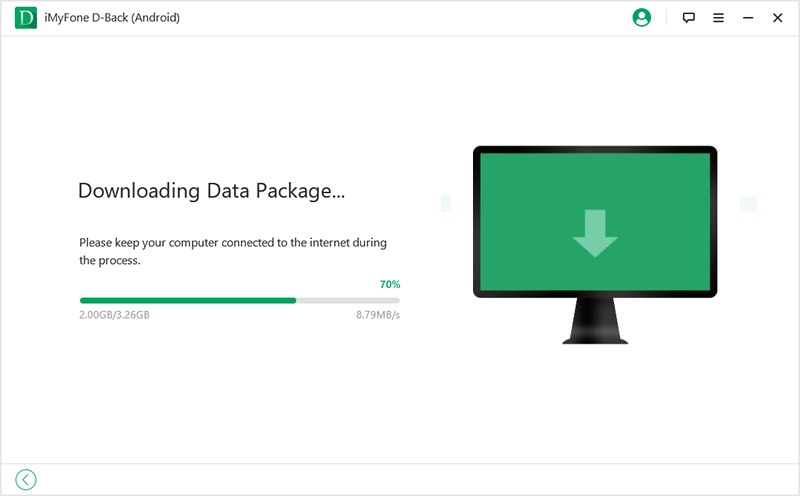 Step 4. Keep your device being connected with PC using a USB cable. Enter the Downloading mode.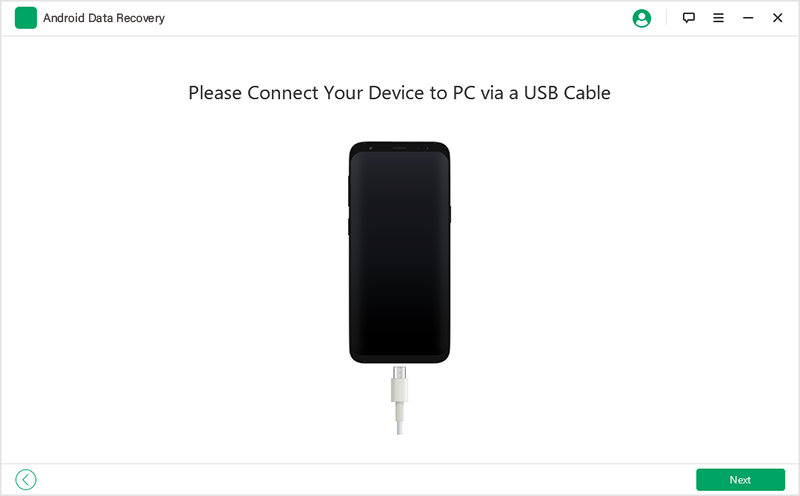 Step 5. Select the file types, in this instance, Gallery, and scan.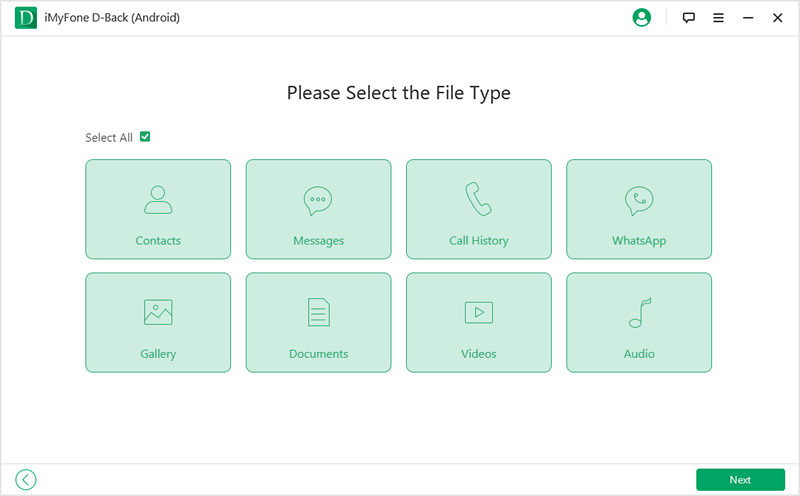 Step 6. Select the photos you wish to recover.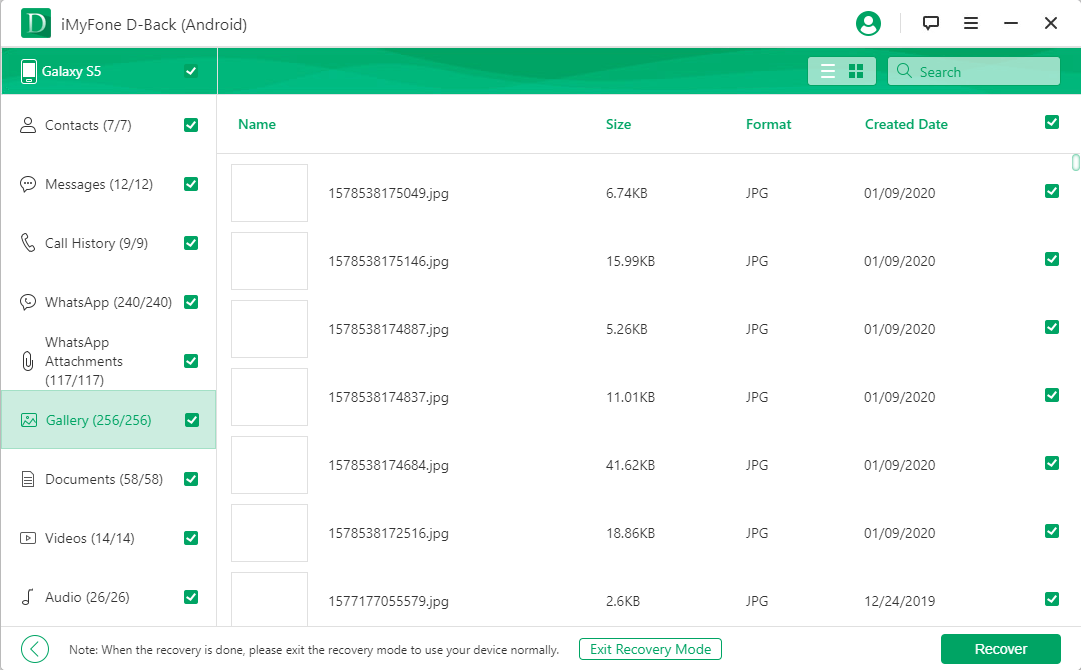 Wrapping Up
It can be devastating losing valuable photos. It's lucky that there are deleted photo recovery apps to help retrieve the deleted or missing pictures. Hope the above-listed apps would work for your situation. Yet the possibility of overwriting still exists while using mobile apps to recover photos. The best deleted photo recovery app for Android is one that's accessible from a PC rather than downloading it to your phone. Thus, when it might be risky to use a mobile app, try the D-Back recovery tool for Android on your PC.